A few weeks ago I went to a conference called Blog On MSI.  It's a great event where bloggers get to attend talks to help them develop their skills and connect with brands as well as catching up with their blogger friends.  I was lucky enough to get chatting to Joe, founder of Real Handful, and find out bit more about his business venture and what Real Handful Snacks are all about.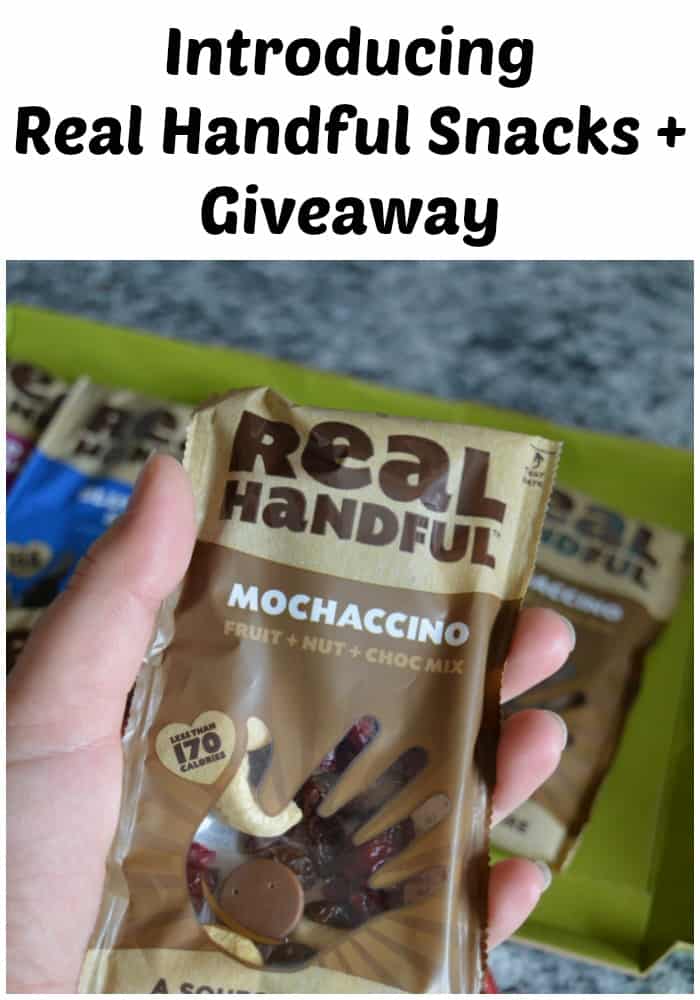 Real Handful Snacks Review
Real Handful snacks are a whole new take on the traditional fruit and nuts idea.  They promise to be a revolution in impulsive snacking and they pack quite a punch.  As a Mum, I'm used to packing healthy snacks for the kids when we are heading out for the day.  I sometimes forget myself though and end up not having anything to hand to take the edge of that mid morning lull.
I spotted the Mochaccino variety and thought these could be the answer to my snacking prayers.  This little bad boy contains a rich blend of coffee sultanas, cranberries, whole cashew nuts, dark chocolate coffee beans and coffee flavour chocolate drops.  What's not to like?  This is bound to cheer any Mum up after one of those challenging parenting moments?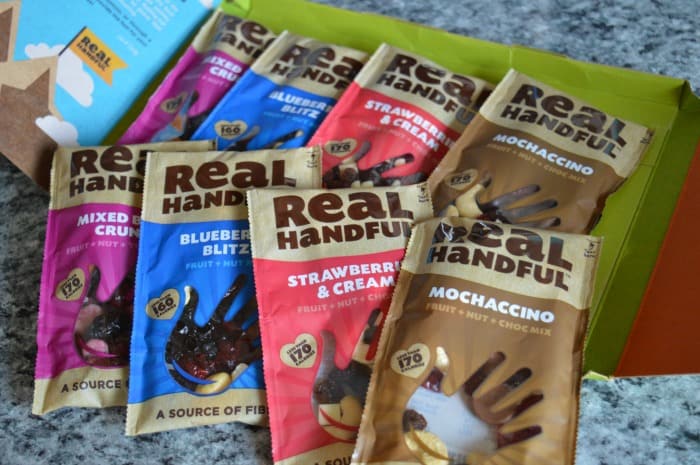 When I got home from Blog On MSI my husband was keen to see what was in the goodie bag.  I'm always really interested in his reaction too, as he isn't looking at the products through a bloggers eye.  He sniffed out the Real Handful snacks as was immediately impressed.  He was a little bit keen for me to contact them and see if they were interested in working with me.
When Real Handful heard what an impact the snacks had had on my husband, they were happy to send us some more samples to try.  My husband was one happy man!  I can see us having a stash when we visit the festivals this summer and I'll be hiding some in my handbag for when I'm feeling a little peckish.
Real Handful Snacks Giveaway
They also wanted to give Zena's Suitcase readers the chance to get in on the action too and are offering you the chance to win a month's supply of Real Handful snacks from the range.
If you are looking for a healthy but luxurious alternative to your snacking needs, Real Handful could be just for you.  If you'd like to be in with a chance of winning this fab prize, just enter via the rafflecopter below.   Thanks for stopping by and good luck everyone!
We were provided with a selection of Real Handful snacks in return for this post and to giveaway in a blog competition but all thoughts and opinions are our own.  Real Handful Snacks are available from Holland & Barrett, Ocada and Harris & Hoole RRP £1.29