One of the most awkward challenges that parents face is when to discuss puberty with their son or daughter.  When to have this conversation is only the start of it.  How do you discuss puberty with your child and all the changes that the body is about to embark on without wanting to be swallowed up into a dark hole.  I have to confess that this is a part of my parenting journey that I think I failed at miserably with my son, and I really hope to do a better job when my daughters get older.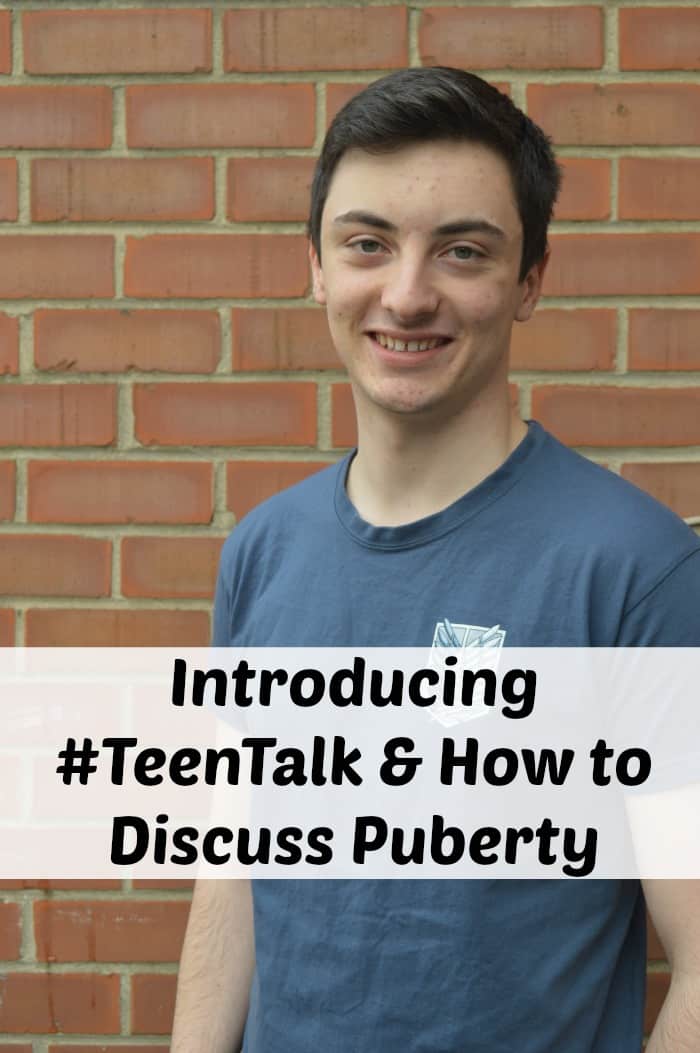 A few weeks ago I headed to the Haymarket Hotel in London, for afternoon tea with a bunch of lovely bloggers and Nadia Sawalha to discuss the issues parents face over talking to their teenagers about puberty, periods, personal hygiene and everything else that growing up entails.
Afternoon Tea With Nadia Sawalha
Nadia was joined by her lovely daughter, Maddie and we also got to talk to teen expert Sarah Newton during the afternoon.  I really wish as a Mum to a teenager that I had sat down like this and talked about strategies to deal with supporting my son better with puberty.  We do it so much when they are babies, don't we?  We are always looking for advice about teething, how to help baby get more sleep or tips for successful potty training, but when we find our feet as a parent, these conversations seem to become less and less.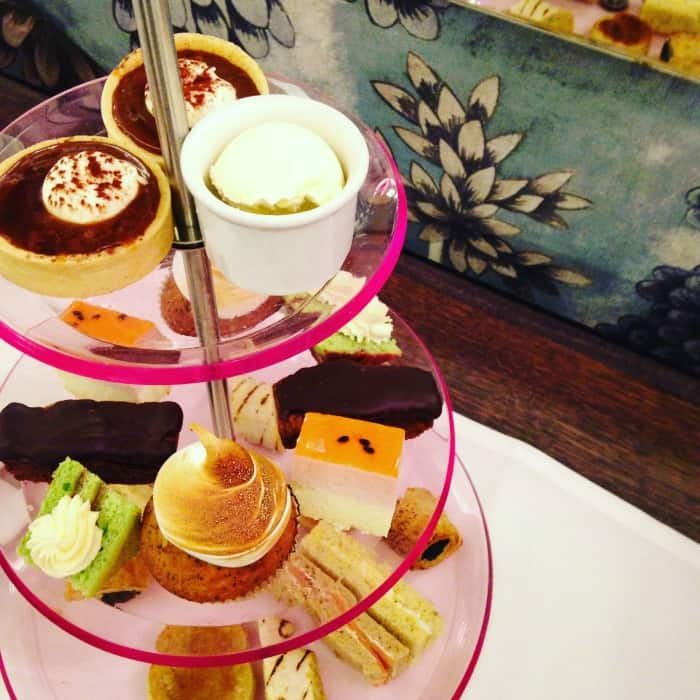 Some of the bloggers didn't have teenagers yet, but we could all relate to the idea of our parents talking about puberty to us, or not in some cases.  Stories were shared about how a mother turned the light off and discussed periods in pitch black.  I personally don't remember my own mother having a conversation about anything to do with periods or puberty.  I gleamed most of my information from school or friends, and my mother dealt with puberty on a need to know basis.
To be fair to her, I don't think she would have had much to share.  I can't imagine that she was given much information about puberty when she was a child, and so wasn't equipped to support me with the changes I was going through.  As a result I didn't really understand what puberty was about and I found the teenage years of my life very overwhelming.  I really do not want this for my girls and writing this now, I really wish I'd have done a better job for my son.
As so many parents find this stage of parenting a challenge, Nadia and her daughter have teemed up with Boots and trusted brands including Always, Gillette, Tampax and Venus to produce a guide to support Mums through the #TeenTalk conversation.  The campaign is launched today and the guide packed full of tips and advice is available.
It's amazing to see Nadia and her daughter as ambassadors for this campaign, as they both understand how awkward this part of the parenting journey can be.  I'm also delighted to be asked to help them spread the word.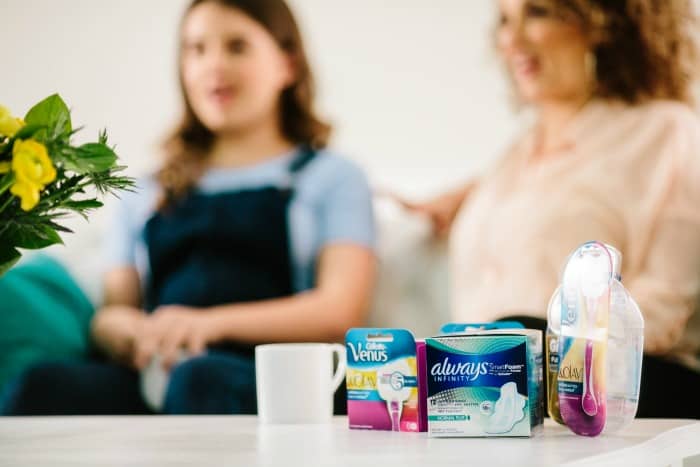 Tips For Talking To Teenagers About Puberty
We all agreed that having good communication with our sons and daughters from a young age was going to help us to be able to discuss becoming a teenager and the effect that puberty has on them.
Here's a few other tips that might help
If your son or daughter asks a question about their body or puberty, keep answers factual.  This is usually what they want.
Have faith that you know your child and how best to approach this.
Ask your son or daughter for guidance, would they like a chat, or would they like the information in a book or another way.
Use things that are happening in the media as a hook to start a conversation.
Having positive role models can help.  If they aren't comfortable discussing the changes they are going through with you, they might be happier talking to someone else.
Empower your child to be confident and appreciate their self worth so that they are equipped to deal with puberty, it isn't just the physical changes, it's also the emotional and social changes too from bickering to ghosting friends.
The fail safe approach to make sure that your child has all the information they need about the changes they are going to be experiencing during puberty is to say 'I need to know that you know this stuff', you could start the conversation in the car when they can't escape but you don't have to make eye contact.  It's as much about letting them know that you are there for them if they want to chat, than the nitty gritty of what you discuss.
In the end, the way I dealt with this with my teen son was to not make a fuss.  If there was something I thought needed addressing, I would just pop it into conversation quickly, and then there was just no time for anyone to get embarrassed.  'Are you ready for school, and have you used deodorant today', you know, that kind of thing.  He's not a talker, so this was the best way to make him aware that his body was going through changes and his personal hygiene routine needed to adapt.
There were some things we didn't discuss, that I just deemed too awkward.  If I was to go back and have that time again, I would have spoke to him before the grunts kicked in and tried to find a book to support us through it.  Then I would have known he had a resource he could refer to anytime, should he have any questions.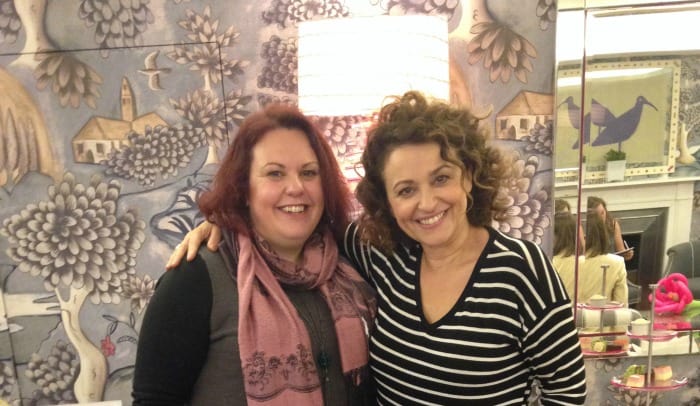 I was invited to Afternoon Tea with Nadia Sawalha and the campaign partners for #TeenTalk in exchange for this post, but I'm happy to share my experiences on the topic.