When our car went into the garage for it's MOT and service, it managed to get through pretty much OK.  When my husband picked the car up, his chat with the mechanic revealed that there are likely to be a few things come up next time round that are going to be quite costly.  We use a garage that we trust, and take their word when they make these recommendations.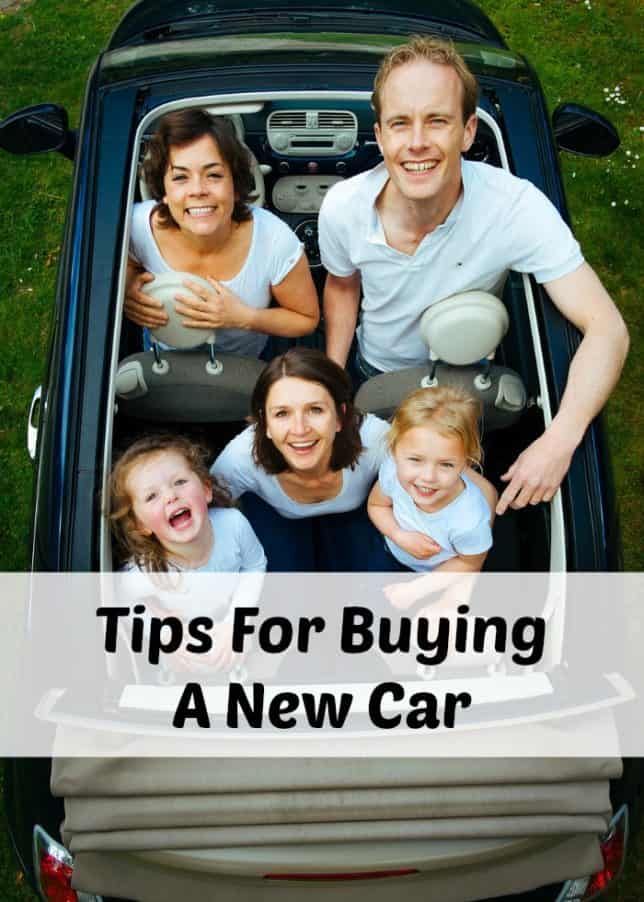 He came home and announced that in the coming months we would need to buy a new car.  This actually translates into I will have to find several cars for him to look at.  My husband likes to think he does the car buying around here but in fact it's me that does all the research and leg work.  He turns up and just says yes or no.  Does this sound familiar to you ladies?
There are so many things to think about like where to buy a car, how buying a car affects your credit, whether to buy a new or used car and what other costs are involved in running the car you might buy I thought I'd give you a little run down on my thinking process to help you out.
What Kind Of Car Do You Need?
I think it's important to move away from the idea that a car is a status symbol at the very beginning of the car buying process.  A car can look great on the outside, but not be up to much when it comes to miles per gallon or be very expensive to replace parts or tyres.  A car is a vehicle, with an engine that moves you around and gets you from A to B.  Once you see it as a functional asset, you can start thinking more sensibly about what car you are going to buy.
If you buy an expensive car, it can very quickly become a target for theft or vandalism.  Some neighbours of mine had their house broken into.  They owned nice cars.  After the theft, the robbers came back a few days later and stole one of their cars they had managed to get a spare set of keys for.  Needless to say, not only did they have to deal with the violation of their home but also the theft of one of their most expensive assets too.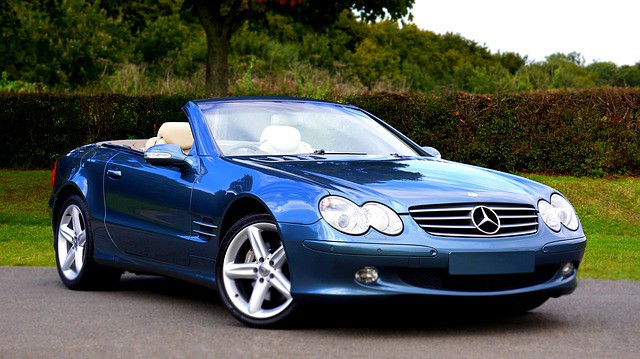 When I buy a car I always think second hand and sensible.  I don't want anything sat on my drive that will encourage someone to try and break into my home or steal my car.  The more boring the car the better if I'm honest.
What Do You Use A Car For?
Then it comes down to size and use.  We have 3 children.  We have an 18 year old and 2 children still in car seats.  The 18 year old rarely travels with us these days, but on occasion he needs to be able to squeeze in between his sisters so we need a car big enough to transport them all.
We do a lot of city driving, but both my husband and I travel for work and business.  We need a car to be both economical on short and long journeys.
If you have a small family or no children, you can save a lot of money on fuel and things like tax if you buy a small car.  Buy a car that is suitable for your needs, but not too big or too small.   It needs to be fit for purpose.
Extra Costs
We have be caught out with buying a car before by not considering all the additional costs involved with running it.  The obvious costs like petrol and insurance I think everyone pays some attention too.
The other big thing to consider is car tax and any up and coming changes to legislation.  It's a cost of running a car that has become quite a minefield.  Car tax can vary from £0 – £1000 per car per year and is based on the cars CO2 emissions. A non polluting electric car will cost you nothing in road tax, but an older car that creates more emissions will probably fall into one of the other bands.
Also consider how much your car will cost in terms of repairs.  Some research online will soon tell you how much parts are for the car you are considering buying.  Also think about things that are replaced regular like tyres.  Standard tyres are a lot cheaper to replace than things like tyres for alloy wheels.
How To Pay For A Car
A car is a very unpredictable machine.  We had an old diesel Volkswagen Passat and we had it for years.  It just kept on going.  When we part exchanged, it was actually mechanically sound, but there was a crack in the subframe which meant it would have failed it's next MOT.
The car we currently have we bought around 2 years ago.  We really didn't expect to be replacing it so soon as it's perfect for our family's needs.  We were surprised by the feedback from the garage in some respects, but on the other hand it is a petrol car so perhaps it was to be expected.
In an ideal world we would have had time to save up to replace the car, but it doesn't look like that is going to be possible.  These things always seem to happen when you least expect it don't they?
As much as we try and plan ahead for these things, sometimes it's just not possible and replacing a car might be necessary to ensure that you can still get to work or get the kids to school especially if you live in a rural area.
Car finance can provide a solution to helping with the purchase a new car, no matter what your circumstances are.
Buying A New Car Checklist
Here's a handy check list that will help you work through what kind of car you need when the time comes.  If you work through all these stages, you will soon find an affordable car that meets your needs:
How many people will regularly be in the car?
What size car do I need?
City or long distance driving?
 What boot space do I need? i.e. for prams. shopping etc
How many miles to the gallon would I prefer?
What are the average costs of repairs?
What will the car tax be?
How much will insurance cost?
How will I pay for the car and what can I afford?
Where shall I buy a car from? Consider private sales, dealerships and auctions
In the next few months I'll be working through these and showing my husband the cars I have sourced after going through this checklist.  I hope he appreciates the effort I go to help us buy a new car, even though it's him that will have the final say!
Collaborative post