Celuu very kindly offered me an outfit to wear to the blog conference I attended recently in Manchester.  If you saw this post, then you'll already know what they sent me.  I'm really keen to find a fashion brand that makes great clothes for real women, so I was super excited to be working with them and see what their range had to offer the curvier figure.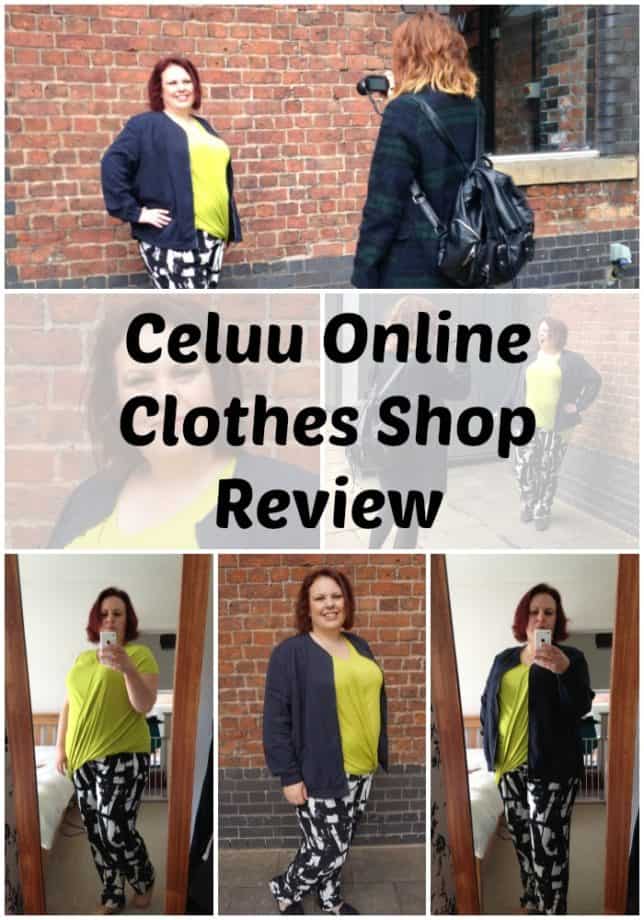 I had a really busy week in the run up to the blog conference, mainly blighted by poorly children and tight deadlines.  I didn't try my outfit from Celuu on until the day before the blog conference.  I like to ride by the seat of my pants, quite literally.
Before I put it on, I did worry that I might not like it, maybe it wouldn't fit properly or that I had picked the wrong colours and style.  Us women have so many things to think about when buying clothes, don't we?  No wonder some of us find it quite stressful.  I know I do!
I really need have not have been so anxious.  When I tried the Celuu outfit on, I was so happy with the look and quality of the clothes, I knew I was going to feel completely comfortable for my day out in Manchester.
Celuu Review
The Vanessa Print Trousers from Celuu fitted perfectly and felt so comfortable.  They have pockets so I always had somewhere to put my phone, perfect for a blogger.  They are cut a little bit wider at the hips making them a great fit too.  I can see me wearing them again and again.  They would work really well with a grey top if you weren't so keen on mixing them up with a bold colour.  It's good to get away from a plain style too.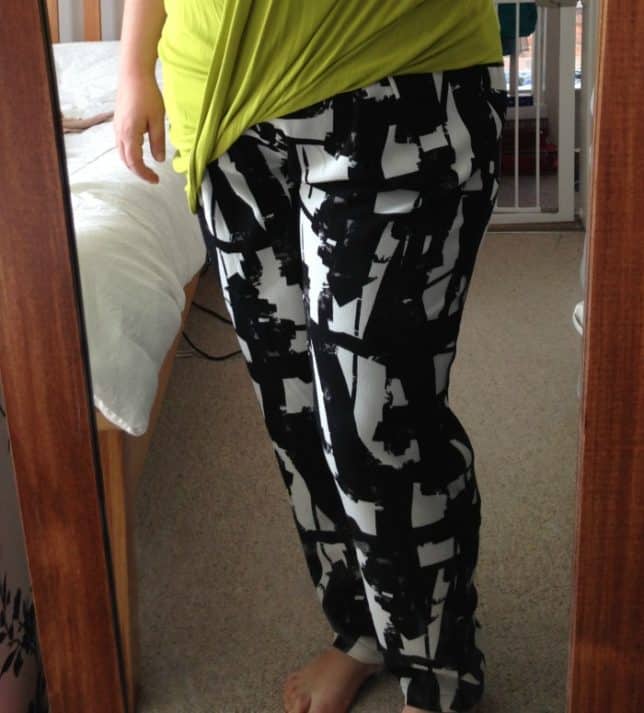 I have to say I love the green Jo Wrap Top.  The quality of the material is brilliant and the style is super flattering.  I think the colour works so well with dark features too. It's a great top for a smart casual look as it's got a bit more personality than a standard t-shirt.  I'm looking forward to wearing this again with the Vanessa trousers or some jeggings.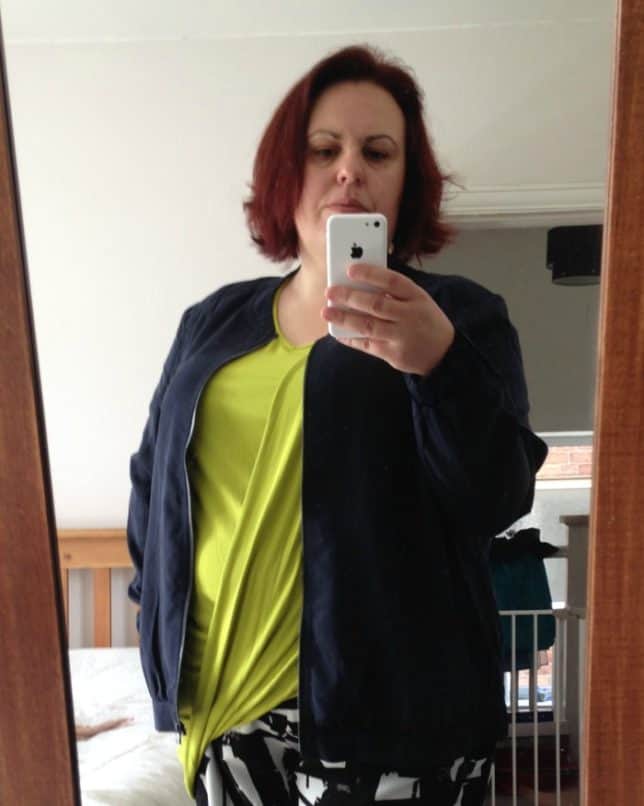 The most versatile and wearable part of the ensemble is the navy Kristen Bomber Jacket.  It's just gorgeous and so practical.  I've worn it ever since the conference as my go to jacket.  The fabric has a soft and almost silky in feel to it.  It's also fully lined and the cut is the perfect length to flatter any figure.  It's a lightweight jacket, perfect for when your not quite sure what the weather is going to do.
Overall I'm really happy with the clothes from Celuu and had a great morning with Rachel having a photo shot for them.  Catch up also with what Kara at Chelsea Mamma thought of her outfit and the lovely Nadine from Juggle Mum, who is the funniest lady I've ever met!
I was gifted the outfit from Celuu in exchange for this review but all thoughts and opinions are my own.