Blogging is hard work.  It's not an easy ride by any stretch of the imagination.  If you are a blogger reading this, you will totally understand what I mean.  We are growing our own online small business and a lot of hours go into all that it entails.  Apps like Crowdfire are essential to help us grow and save time.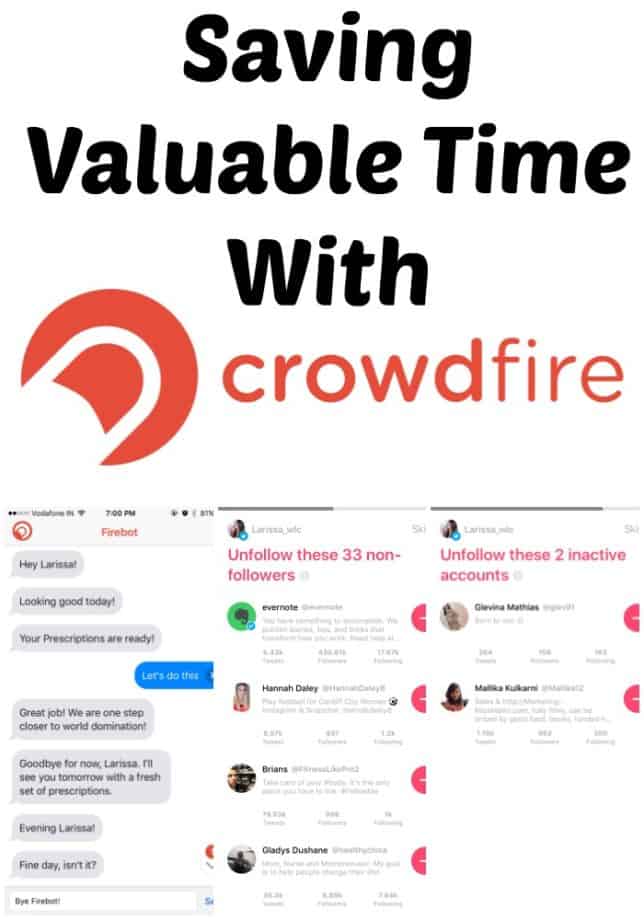 If I was to write a job description for a blogger, it would go on for quite a while.  You'd be looking at something  a bit like this:
Writes good quality articles for SEO
Proof Reader + Editor
Photographer + Photo Editor
Make and edit video
Social Media Manager
Community Manager
Must have excellent communication skills especially via email
Meets deadlines
Administrator
Accountant
This is the edited version.  I could break down each of these tasks into another 10 subtasks and create a separate job description for each, but there aren't enough hours in the day already!
It really bought it home to me how multi-skilled us bloggers need to be after spending time with some journalists recently on a press trip recently.  They write the articles and have teams of people who look after the social media for the publication, deal with the administration and manage the financial side of things.  I'm one little blogger trying to find enough hours in the day to cover all of these tasks.  It takes quite some doing, but it's worth it to be able to have something that fits around and benefits my family.
Apps That Help Bloggers & Businesses
I look for tools and apps that help me keep on top of my game and one of my favourites is Crowdfire.  There have been some changes at Crowdfire recently and the app is constantly improving how it helps bloggers and business who want to grow their social media presence on Instagram and Twitter.
To keep my endless to do lists under control Crowdfire has decided to take some of these off my hands.  Their new Firebot sorts out my Prescriptions and looks at where I need to take action to grow my social media accounts.  When I've got a few minutes to spare in the day I can have a look and see what actions it suggests I take.  I can work through the prescriptions in a matter of minutes, knowing I've ticked that off my list for the day.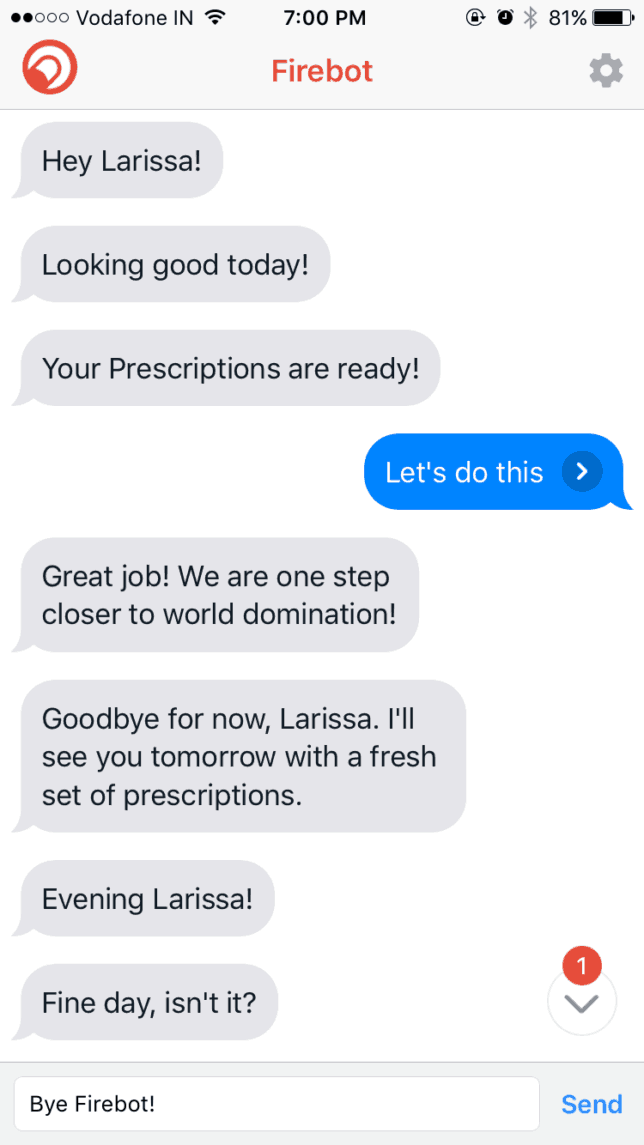 If your social media presence is apart of your growth strategy I totally recommend getting onboard with the Crowdfire app to help to grow an engaged media following.  These are the things you can see at a glance:
What Does Crowdfire Do?
See people who are't following your account:  You may wish to unfollow them to keep your follower to following ratio in check
Check out your fans:  See who's started to follow you and go and say Hi!  This really helps with building an engaged following.  You might even want to follow them back to show your appreciation.
Show extra love to your admirers: This is my favourite section.  It shows you the people who regularly interact with your posts so you can make sure you are keeping in touch with them.  Great for businesses and bloggers.
See who's unfollowed you: Whether you're a blogger or a business this will happen to you.  People's tastes change and sometimes there is no more to it than that.  If a lot of people unfollowed you at once, maybe your recent post wasn't what they expected.  Crowdfire gives you lots of tips and advice on each section to help you understand your followers behaviour. 
New Followers:  See who has just started following your account and pop over and see what there feed is about.  Leave a comment and some likes, and follow if you really like them.  It's social media after all and the idea is to connect.  If someone has taken the time to check your feed out, it's good form to do the same and will help you build a relationship with your following.
Inactive Following For Twitter: This is a really useful tool to use.  We love engaged followers but if someone hasn't been near their Twitter account in a month, then engaging with you on this platform is going to be quite a challenge. It's a great way of sifting out some dead wood.
Keyword Follow:  I am really starting to love this tool.  It's great for joining in the online conversation and attracting people to your blog or business.  Say your content or product is perfect for mums to be, add key words like #pregnancycravings to this list and start reaching out to your target audience.
There are lots of nifty features on the new Crowdfire App that are well worth investing in.  As a blogger I rely heavily on tools that help me work through my never ending to do list.  If you are a business who are serious about their online marketing strategy this is a tool worth investing in.  It's simple to use but powerful in what it can achieve for you.
You can download Crowdfire from the App Store or Google Play.
collaborative post