France is so close to us here in the UK, yet it isn't a country we have visited very often.  There are so many things to do in France with kids that I'm determined this has to change. We have been to Paris a couple of times, and in my youth I ventured to Brittany, but that's about it.
I am always plotting my next holiday, and I can see France featuring more and more in our family travel plans.  If you follow my blog regularly, you might have picked up that my husband has an irrational fear of flying.  As he is getting older it seems to be getting worse.  As we get closer to having to get on a plane, he gets visibly more stressed, and a little on the snappy side.  It's not pretty or conducive to positive marital relations!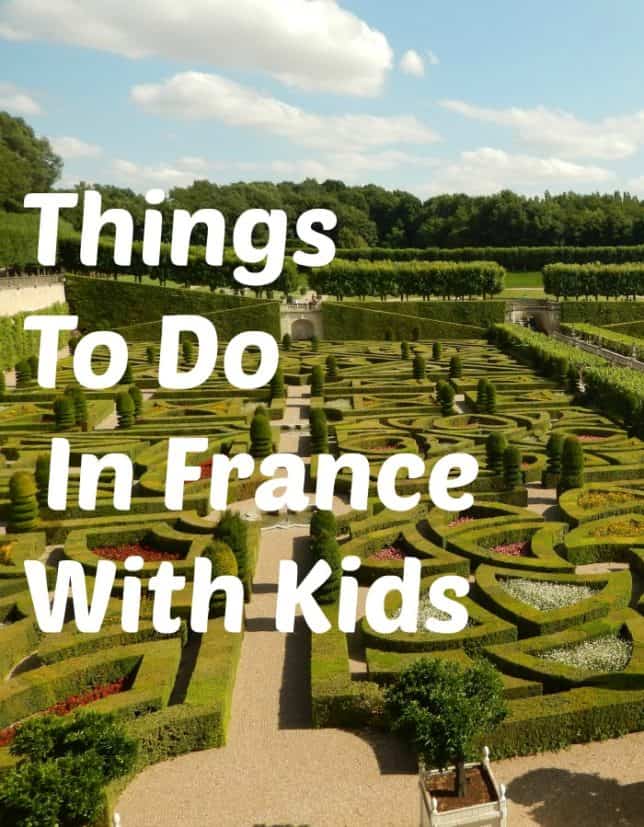 He has some pills from the Doctor, but they completely knock him out.  This means he isn't much use to me when it comes to keeping the kids busy during the flight.  He doesn't mind travelling by car, and he's also happy on a boat, so I think it's time we started to think about taking the ferry to France for our holidays.  We like going aboard, and having our own car with us would be a real advantage.  I like the idea of throwing everything in the boot and not having to take it out again until we reach our destination or worry about baggage allowance.
I have always liked France, and find it to be a very charming and beautiful country with stunning countryside and amazing architecture.  The idea of staying in a gite and visiting the local market every day to pick up a fresh baguette to go with our breakfast really appeals in terms of slow living.  The children would love to pick out a pastry from the boulangerie and I can always find a home for a drop of Merlot.
If I'm going to sell this as a holiday idea to my husband at all, I need to have a list of things we can do in France with the kids.  It turns out that the north of France is incredibly family  friendly and has lots to offer young and older children alike.  Here's my top things to do on holiday with the family:
Things To Do In France With Kids
Visit a Chateaux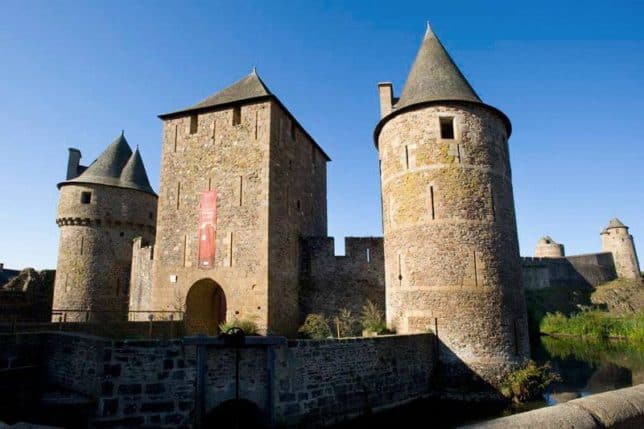 Chateaux's are the things fairy tales are made of aren't they?  Some look like they were the home of every Disney Princess that ever lived with their dramatic turrets and gothic fortresses.  A family could easily spend the day imagining what life used to be like during the medieval period at the fabulous Castle of Fougeres.  This fun and interactive exhibit tells the story of the Marches of Brittany in a way that can be enjoyed by all the family.  It's well worth a visit if you are in the area.
Outdoor Adventure
Our two year old and four year old have a lot of energy to burn, so they need at least one day in their travel itinerary where the primary focus is burning of their excess energy.  A visit to Forêt Adrenaline sounds perfect for them.  This all weather outdoor adventure has activities for children from as young as 2, and is bound to tire everyone out.  It's is classed as Brittany's biggest adventure park with a focus on biodiversity and sustainability.  It sounds like the perfect way to get kids enjoying nature and having fun all at the same time.
The Butterfly Garden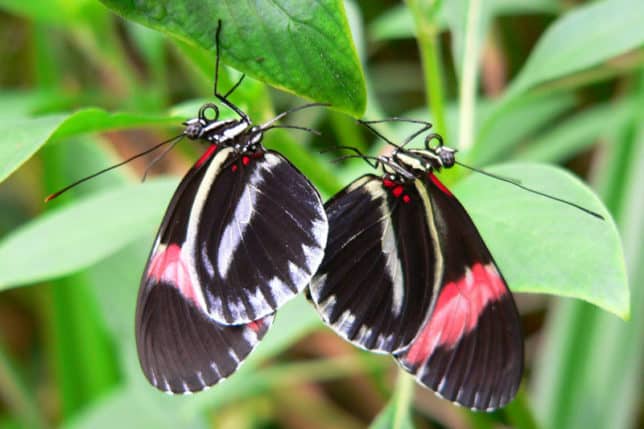 Butterflies are such a beautiful and delicate specimen from nature, and hold an immense amount of curiosity for young children and adults alike.  The butterflies fly freely around the dense plant life in the enclosed gardens at the Butterfly Garden, and you can even see them transform into these stunning flying insects in the hatching area.  What a great way to learn about their life cycle and the process of metamorphosis.
Branféré Animal Park and Botanical Garden
A visit to Branfére Animal Park sounds like a truly unique and amazing experience.  It is the home of over 1000 species of animals from all the 5 continents.  The animals roam freely around the park, and can be viewed from the unique walkways only found in this zoo.
Parcabout looks like great fun for all the family.  An arrangement of nets suspended in the trees, they provide the perfect playground to think about what life would be like if you lived in the forest.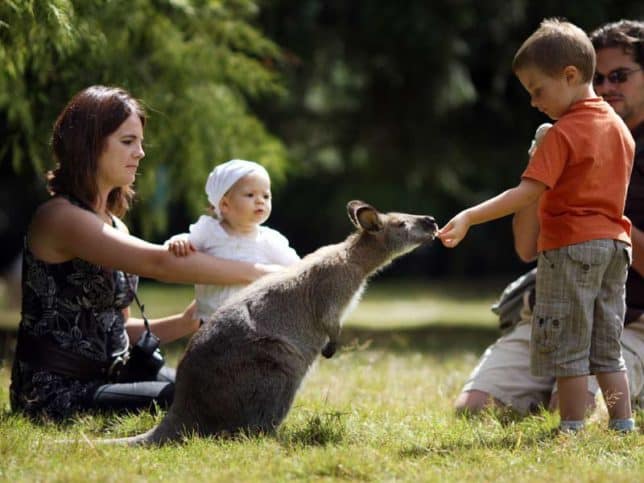 Espace des Sciences
The idea of space has very much hit my daughters radar recently with British astronaut Tim Peake's recent mission.  With a focus on interactive learning and it's very own planetarium, Espace des Sciences sounds like the perfect place to visit to fuel a child's imagination about all things science and space.  I think this would be great fun for all the family.
This is just a few of the things that a family can do visiting France.  I really hadn't realised there was such a diverse and interesting range of activities available in the country.  It's definitely  growing in my estimations as a fun place to take the family AND we don't have to catch a plane to get there.
If a holiday in Northern France is starting to appeal to you, then this two week itinerary from Travel Loving Family will help you get started with planning you trip to Brittany.  It's the perfect holiday for a young family to really get to know and enjoy the area.