The one thing that was missing from my recent cruise with the Norwegian Epic was my family. While it was lovely to have sometime to myself, I couldn't help but notice how child friendly the cruise was and I knew all of my family would really enjoy a holiday on board the ship.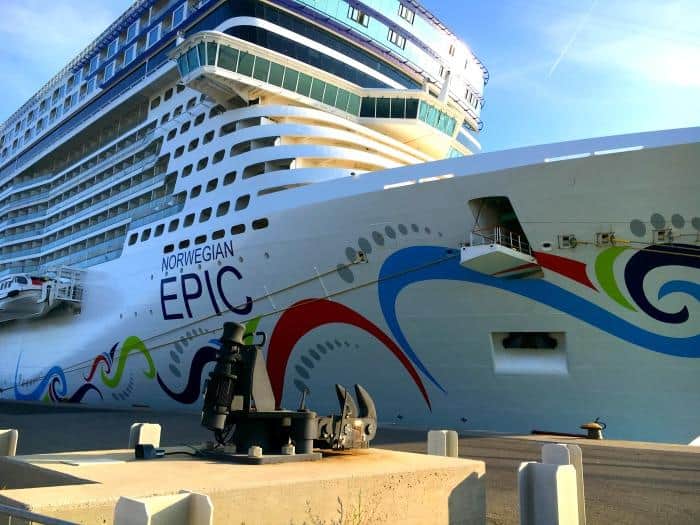 There was something for every member of my family from my 2 year old, the 4 year old and even the 18 year old.  Daddy and I already know that we love cruising, and this it is something we want to share with our children as the grow up.  We are already looking at booking a Norwegian Cruise to take them on after my recent press trip.  I know the relaxed, fun atmosphere would suit us all down to the ground.
Norwegian Cruise Line caters for children as young as 6 month's old.  On the Norwegian Epic parents could take children between the ages of 6 months and 2 years old to the Guppies sessions that the ship offers every day.  Parents can enjoy up to 2 hours worth of free music or creative play sessions with their child on board the ship for free.  The Norwegian Escape offers a nursery service if this is something you are interested in, and it's a feature that I think we will be seeing across the fleet in years to come.
Pin For Later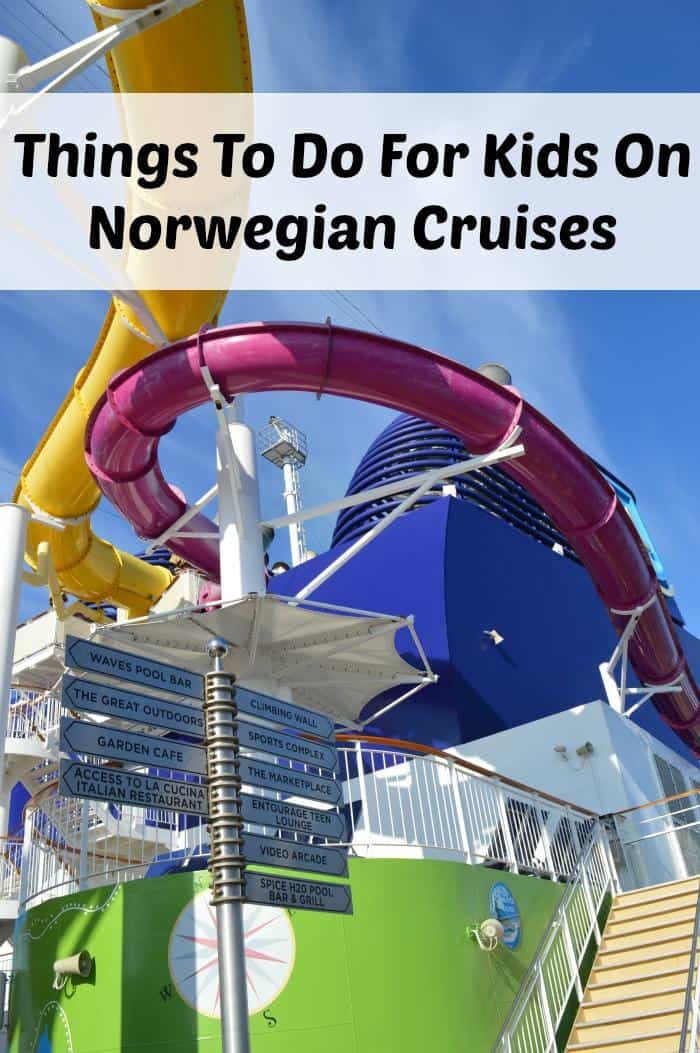 On board the ship there is so much to keep the kids entertained.  The Aqua Park is amazing, with lots of fun slides and flumes to keep the kids busy and cooled down in the heat.  I was really impressed with the kids pool area for under 6's.  This was not only fun, but also under cover protecting the little ones from the sun at all times.  Good thinking NCL!
There was also a climbing wall for kids and adults to try, with instructors available to help with equipment and technique at specific times.  My son would love this as climbing has been a hobby of his for many years.  He would also be impressed with the two sports decks to play on with a full-sized basketball court and batting cage.  As a keen basketball player, I think we would lose him to a game or two during the holiday.
If he wasn't climbing or playing basketball, the other place we would find him would be the video arcade. With 37 arcade games, this will keep his gaming addiction in check whilst at sea.  It was strategically placed near to the Garden Cafe so we know he wouldn't go hungry either.
With teen taken cake off, and the two year old entertained, it just leaves our little Princess. The first thing I think she would love to do is make her own ice cream cone in the Garden Cafe. Even though this isn't a specific kids activity, I can see it being something that she would love and remember from her holiday.  Kids love little touches like this don't they?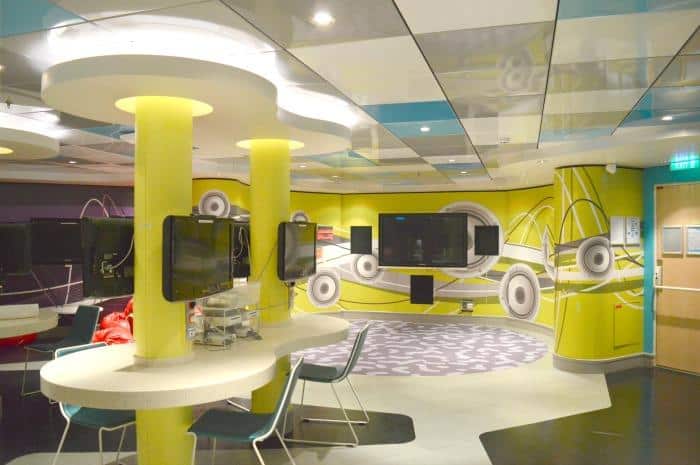 While we were  on board the Norwegian Epic we were given a guided tour of the Splash Academy and got the chance to meet some of the staff and find out what was on offer in the kids clubs.  My first impression was that it was a safe and secure environment for children of all ages to enjoy. The kids clubs are split into age groups with a nice little nod to some cute sea life.  The kids clubs are called Turtles (3 – 5 years),  Seals (6 – 9 years) and Dolphins (10 – 12 years).  I think my 4 year old would really enjoy being a turtle while she was at sea.  It sounds fun already doesn't it?
Splash Academy Video Tour
The Splash Academy kids clubs offer fun and engaging activities every day for the kids that attend.  The Splash Academy is free to access during the day and having seen what was on offer I would be more than happy to let my children go along and join in the fun.  The Splash Academy also offers activities relevant to the ports that the ships are docking in so while they are busy having fun, they would also be learning a little bit about where they were visiting too.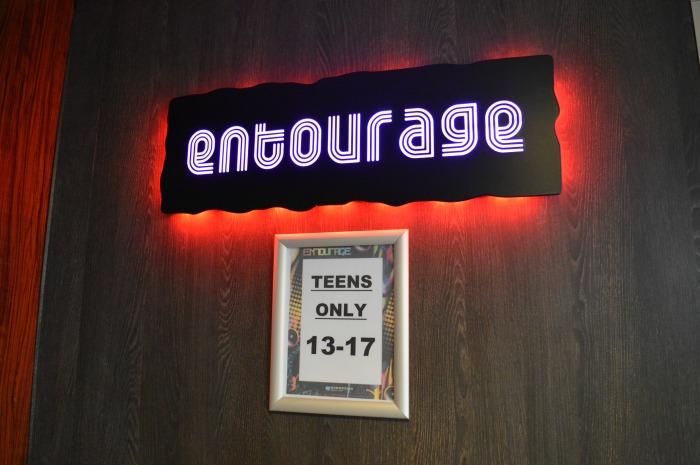 For those of you who have teenagers between the ages of 13 and 17, they can also access some great onboard facilities too.  They can hang out in Entourage and take part in the age appropriate activities onboard the ship arranged by the staff.  They might love the theatre or fashion workshops, the pool parties or just chilling out in the games area.  What ever they chose to do, they are bound to have a lot of fun and make new friends from all around the world.
Children will also enjoy the family friendly dining and shows that are on offer on Norwegian Cruises, but don't be surprised if they want to spend time with their friends in the Late Night Fun Zone, the group sitting service that is available in the evening for a small fee.
From my experience onboard the Norwegian Epic, I would have no problem recommending Norwegian Cruise Line to families who enjoy cruising or wanted to try it for the first time.  I would happily take my family onboard the Norwegian Epic knowing that they would all throughly enjoy it.
If you are planning a cruise, check out my packing list packed full of tips & tricks.  
I was a guest on a press trip onboard the Norwegian Epic for the purposes or writing this article, but all thoughts and opinions are my own.