Airbourne is more than just an airshow, it's a four day free child friendly festival that everyone in the family can enjoy.  The event takes place between the 11th and 14th August and is perfect for keeping kids entertained during the school holidays.  Airbourne is held along the Eastbourne sea front, providing a great viewing platform for the show stopping flying formations across the 2 mile long display zone.
It's become an incredibly popular event with thousands attending every summer.  Many people have this in their calendar every year, and literally wouldn't miss it as it offers such a great line up of aircraft, things to do and entertainment on the live stage.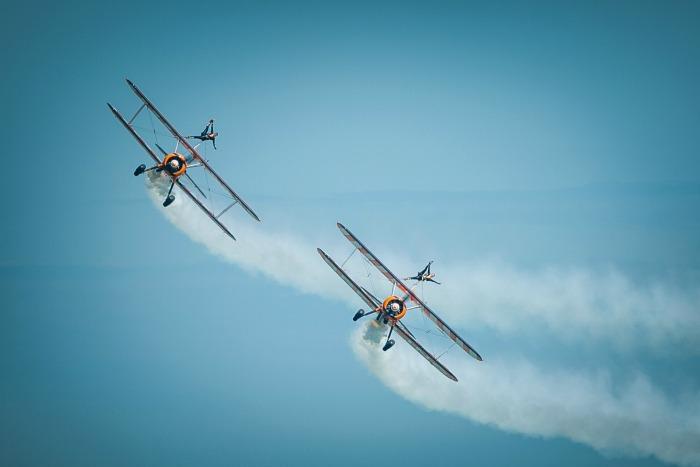 If you're planning to take your family to Airbourne, perhaps because you live near by or are going to be on holiday in or near Eastbourne, here's the essential guide to ensuring you and your children have a great time at this action packed event.
Getting There
With so many people visiting Airbourne, Eastbourne becomes a very busy place for 4 days.  There are several carparks but some have a maximum stay which would restrict your day.  You can only stay in Hyde Garden's for 2 hours for example.
There is a Park and Ride service running from 5 Acre Field to Eastbourne Pier every 15 minutes and fees will be payable for this service.
If you are arriving in Eastbourne by train, there will be an enhanced bus service transporting people to the The Winter Gardens complex opposite the show.  For getting back to the train station be aware this service will not be running after the fireworks display on Sunday.
Plan how you are going to get you and your family there so that you can make the most of your day.  The ground events start from 10am so getting to the show early is a great option for children.  The air displays begin at 12.30pm so you want to be settled in your spot well before then.
When To Go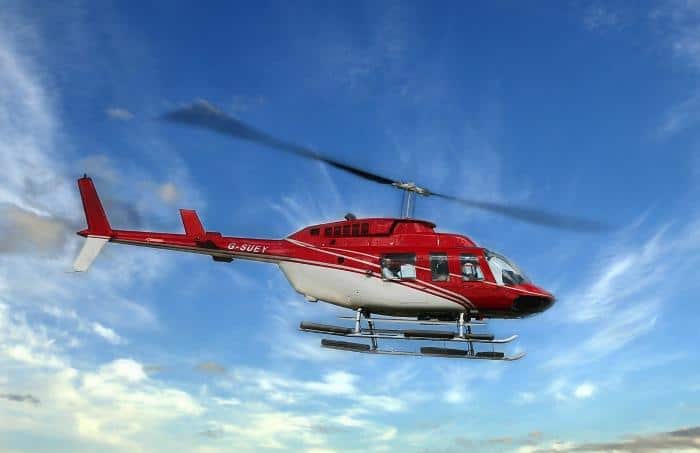 You might want to visit Airbourne for the 4 days which it is running, which lots of people do.  If you are taking children along you may want to be a little more strategic about when you visit.  The crowds will be larger on the weekend, so think about whether going on the Thursday or Friday would suit you better.
Another thing to consider might be what you want to see.  The website has a Flying Display Schedule to help you plan your visit.  If you love the Red Arrows, they will be flying in formation on 12th and 13th August, weather permitting of course.
A Battle of Britain Memorial Flight is scheduled to take place on every day of the show and the Tigers Parachute Display Team will be leaping from the skies on 11th, 12th and 13th August.
The air displays can only take place if the good old British weather allows it, so save planning which day you are going to visit until a bit nearer the time.  As everyone can get a bit grumpy when it's wet, check out the weather forecast and pick the best day to make the most of this event.  Seeing aircraft fly in tight formation is quite a spectacle, and it would be a shame to miss out due to the weather.
What's On At Airbourne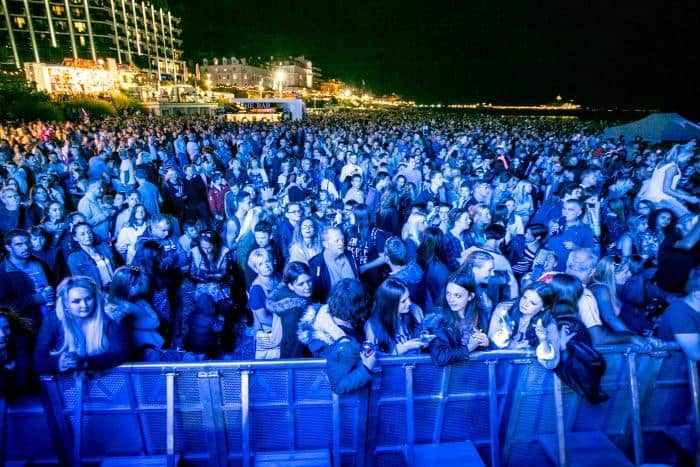 This is so much more than an airshow and in order to make the most of what's on offer make sure you down load a map and take it with you.  This will tell you lots of handy information as well as practical things like street closures and where the facilities are.
If you want to make your visit to Airbourne a truly memorable experience, then you could book a helicopter flight over Beachy Head for just £40pp.  If it's a special occasion, or you have a flight enthusiast in the family, this would make a lovely surprise.
There are 2 dedicated play areas on the beach for children to enjoy filled with fun inflatables and bungee trampolining.  If your family like their fun a little more adrenalin fuelled then keep a look out for the zip line or the climbing wall.
There is also a wide selection of live music, stalls to browse and do check in with the Armed Forces who will be keen to let you take part in one of their many activities.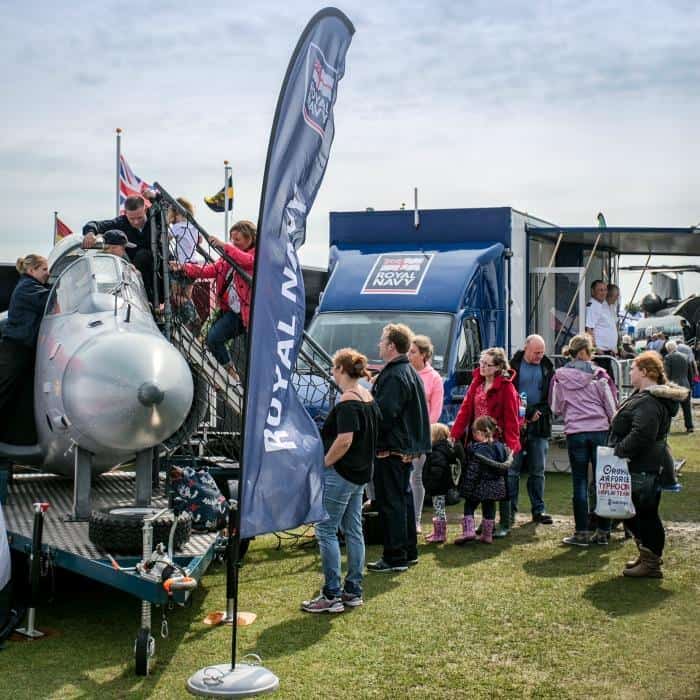 If it's all about the fireworks, these take place at 10pm on Sunday and promise to be a breathtaking display and the perfect end to an amazing event.
Useful Tips
A free event, can soon become a costly affair if you are taking the family so some planning ahead is well worth it.  Take a picnic and plenty of drinks to keep everyone fuelled through out the day.  The event starts at 10 am and goes on into the evening, so if you are planning to be there all day, this will save you a few quid.
If you are lucky enough to be blessed with sunshine don't forget sun hats and sun cream.  Keep those faces well covered as there will be a lot of looking up at the sky.  Sun glasses will be very handy too.
You might want to think about taking some folding chairs or at the very least some picnic blankets for everyone to sit on.  Chairs can me much more comfortable, especially over a prolonged period of time so could well be worth investing in.
For the most up to date information about Airbourne show visit the website here.
Also, pop over and like the Facebook page to keep up with what's happening and some great competitions that are happening in the run up to the show.
If you have any more tips for going to Airbourne with children, just pop them in the comments below. I'd love to hear from you.
Pin For Later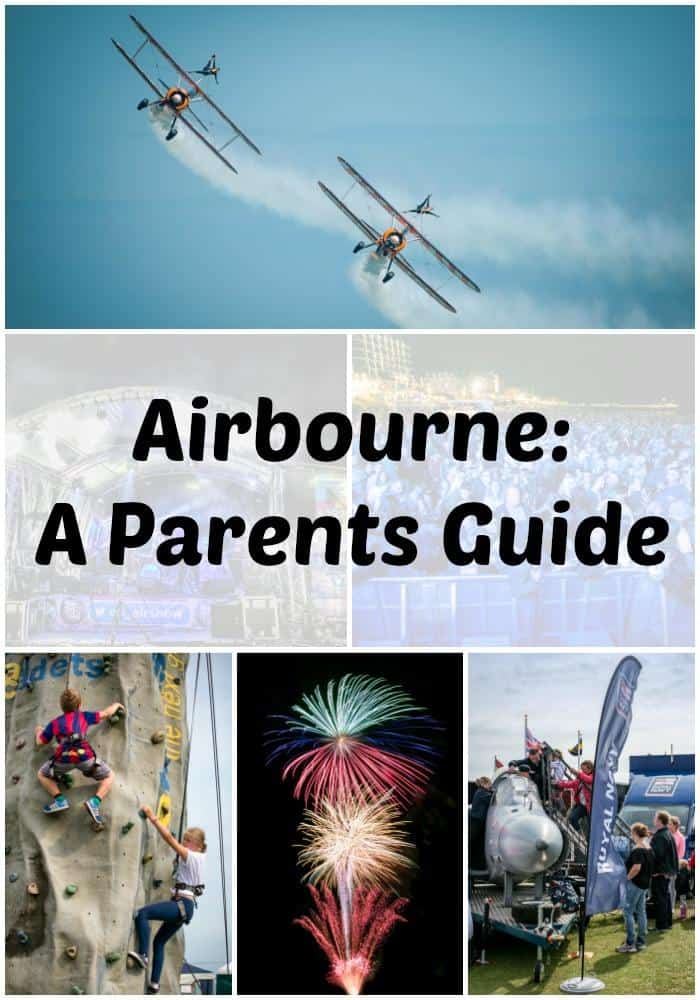 Sponsored post