A few weeks ago I was lucky enough to be invited to the Dorchester Hotel to find out what has been happening with ASDA Little Angels Nappies.  A group of Mummy bloggers sniffed, tugged and generally put the new nappies under rigorous scrutiny whilst enjoying the luxurious surroundings of the Dorchester Spa.  Not bad for an afternoons work, hey?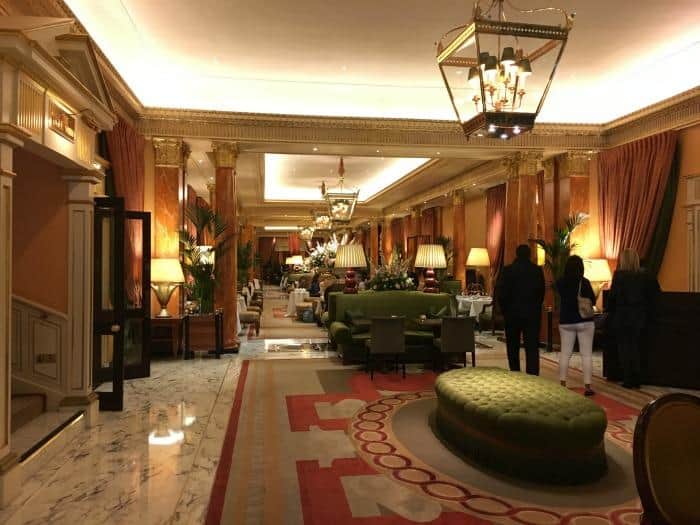 It turns out that a lot has changed with Little Angels, and all for the better.  I didn't recognise the branding at all, and it seems that Little Angels have had a complete overhaul which is good news for Mum and even better for baby.
Seeing as we are going to be changing our babies and toddlers bottoms around 4500 times in those early days, price is a really important factor for most parents when buying nappies.  With ASDA's 3 for 10 offer, Little Angels Nappies still offer Mums and Dads great value for money which ever stage their baby is at.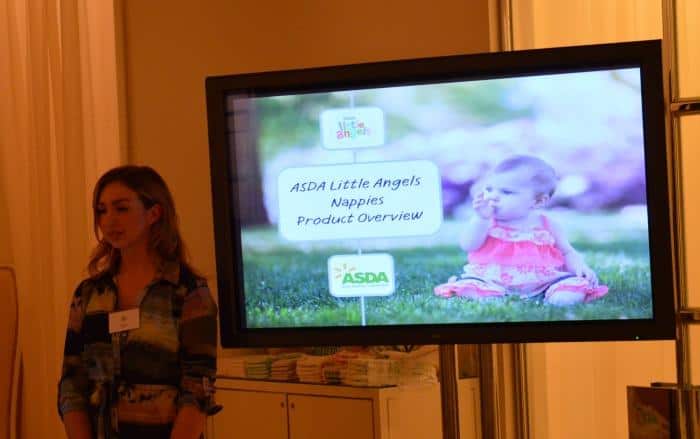 Their Newborn range now comes with a helpful wetness indicator.  There's an umbilical cord cut out on sizes 0-2 to protect the delicate naval area. They also contain the new DreamSkin polymer which has been proven to sooth and protect a baby's delicate skin while wearing a nappy.
The new Supreme Protection range is ASDA's most robust and absorbent Little Angel Nappy yet.  Designed with your active baby or toddler in mind, these nappies have super stretchy sides and a very important elastic  back to protect against those explosions that all us parents know to well.  We used a packet of these at home to see how they got on with our very active toddler, and they definitely held out, even in the toughest of situations.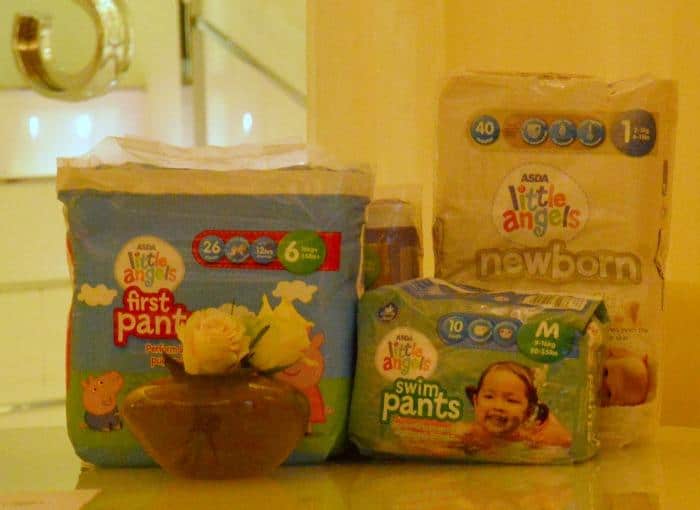 You will also see a familiar face appearing on Little Angels First Pants, as Peppa Pig steps in to make the transition from nappy to grown up pants fun and exciting.  Just as absorbent as a nappy, but designed to get toddlers used to dealing with their own underwear, they are perfect for getting the early habits in place to help with potty training.  We tried out a packet of these and my 2 year old loved them.  Her nursery are really good at getting a toilet routine in place from the age of two, so these worked really well in that setting.
The thing that struck me the most about Little Angels Nappies were how soft and comfortable they were.  They have been designed with a baby or toddler very much at the heart of the process so that they offer not only great protection, but also a super comfy nappy too.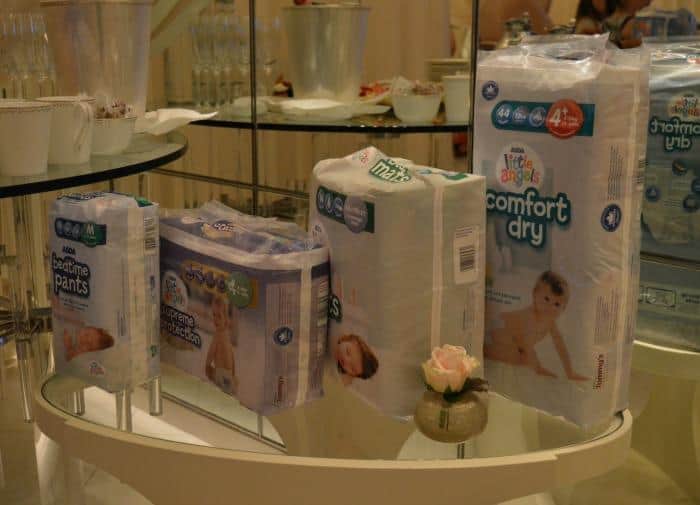 Do you use ASDA Little Angels nappies?  I'd love to hear what you love most about them.
I was invited to the Dorchester Hotel by ASDA Little Angels Nappies and provided with product samples to find out about the new range available in store for the purposes of writing this article, but all thoughts and opinions are my own