Thai food is one of my favourite cuisines, so when Thaikhun invited us to try their restaurant at the intu victoria centre in Nottingham, they literally didn't have to ask me twice.  I popped onto the website, and knew immediately it would be right up our street, or perhaps more accurately, right up a street in the vibrant city of Bangkok.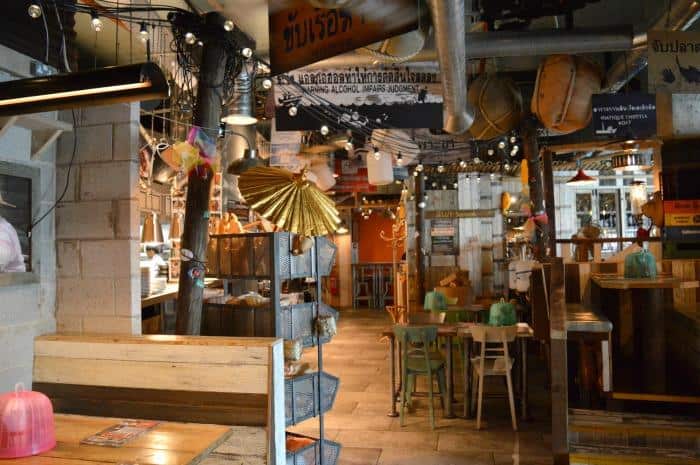 The restaurant interior impressed me immediately.  Instead of trying to create a British setting for an exotic cuisine, Thikhun stays close to it's roots.  The interior is rustic, unique and interesting making for a very interactive dining experience.  I loved the feel of being sat in a street hut and was immediately transported to a place far far away from Nottingham city centre.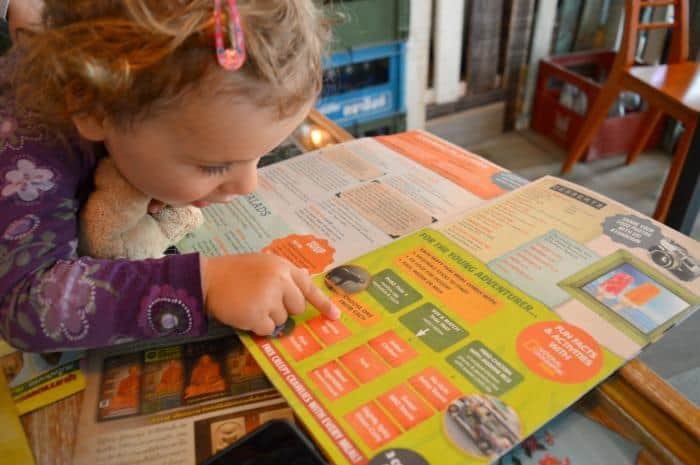 The girls found the restaurant really intriguing, and it was very difficult for them to sit still.  The old black and white TV was a draw for them, as was sitting in what looked like part of a boat.  This restaurant was for exploring, not sitting in, through their eyes anyway.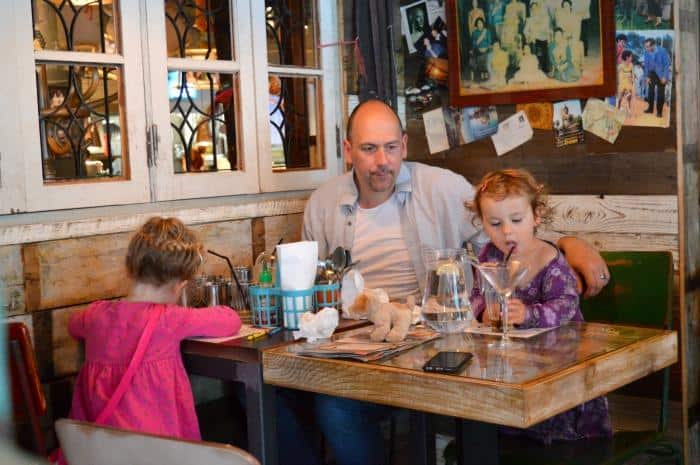 Dining out with these two young ladies is a fine art, and we always have a lot of requests.  The timing of the food has to be precise and we must never have too many glasses on the table otherwise it turns into a sensory play session with juice being poured from one glass to another.  Keeping the sugar intake to a minimum until all the food is consumed also goes a long way to keeping them under control too.  No juice at least until the mains are finished for these two little tearaways.
The staff worked with us perfectly to make sure all the food arrived at the table together and making any adjustments that we needed to keep the girls happy.  This really made our family experience run smoothly, and we were never made to feel like anything was too much trouble.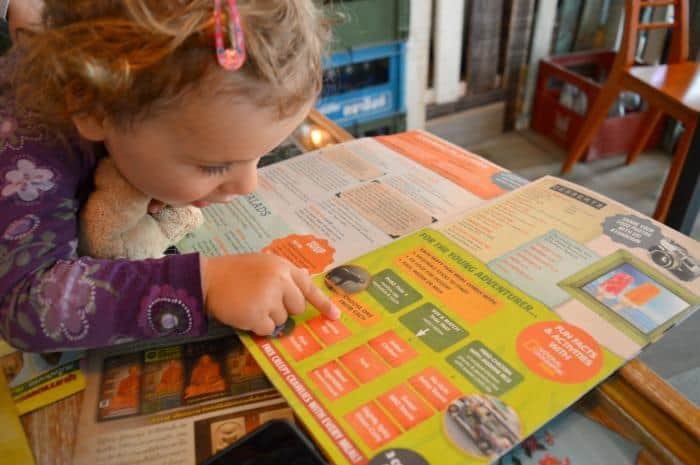 The children's menu is something of an act of genius.  Firstly, the price is perfect.  For £5.95, your little one can enjoy a 3 course meal at Thaikhun.  For the quality of food they will be getting, this is an amazing deal.  Because the children's menu is 3 courses, this means that as a family you can really make this a special occasion and everyone can make the most of their visit to Thaikhun.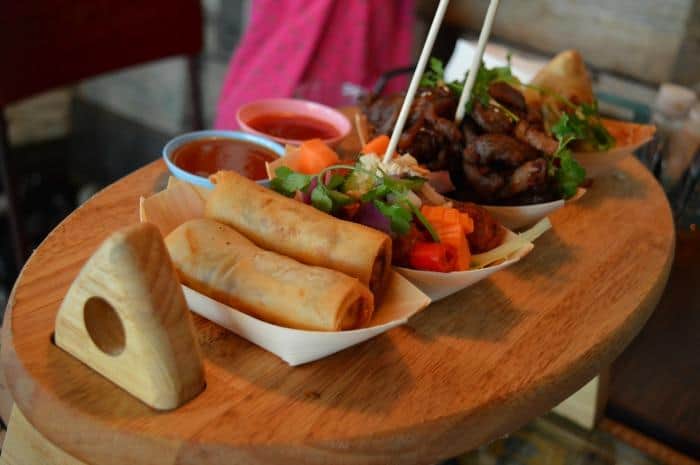 The girls enjoyed their veg sticks while we tried the Sukumvit 38 platter.  Because they are girls that like their food, they helped us out with our starters as well, and of course it's rude not to share.  The Thai fish cakes were a big hit with everyone.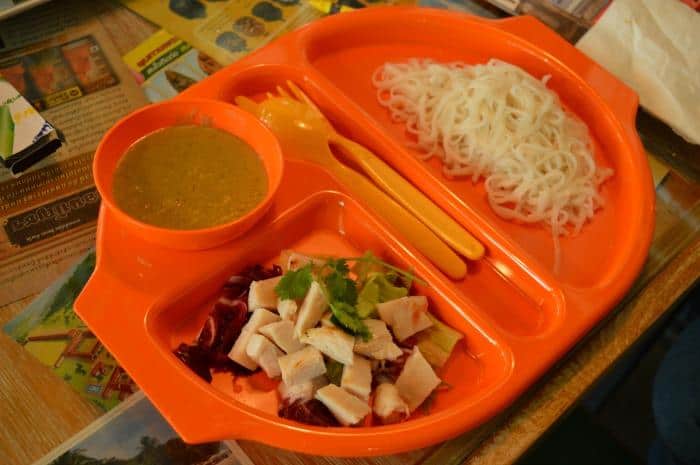 If your worried that your children won't take to Thai food, you really shouldn't be as the children's menu is tailored perfectly to their taste and palate.  The chicken and rice is a great dish for little ones, or you can get a little adventurous with a mixed platter where everything is served separately.  Their food comes on a tray, and as my daughter said, '…just like we have at nursery!'  It's a great way to present children's food in terms of novelty and practicality.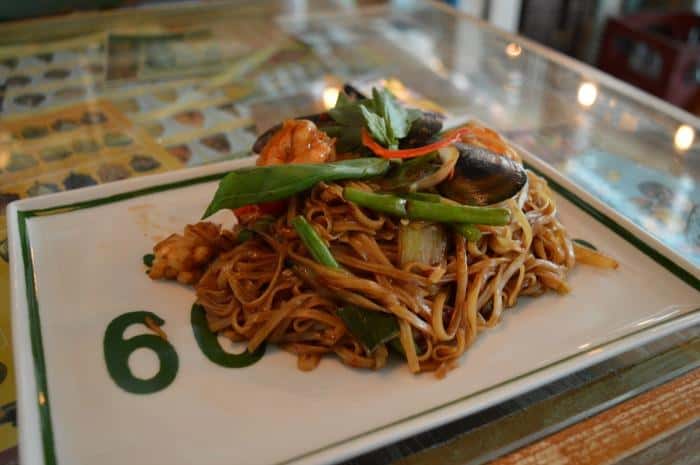 The children's meals were generous servings and were ample to keep them busy while we tucked into a rather spending Thai green curry with king prawns and a pad thai for Daddy.  All the food was delicious.  Chain restaurants can sometimes end up serving bland, uninspiring food, but not in Thaikhun's case.  The food was exceptional, and lots of guests commented to the staff as they left about how much they had enjoyed their meals.
I simply cannot go any further without mentioning the Thaikhun cocktails.  I think every parent deserves at least one Thaikhun cocktail in their life, if not 3!  They are just amazing and really fun too.  I can strongly recommend the Good Time Girl, the Thai Takeaway and/or the My Thai.  They were all delicious, and far to drinkable to be a sensible move, but you only live once right?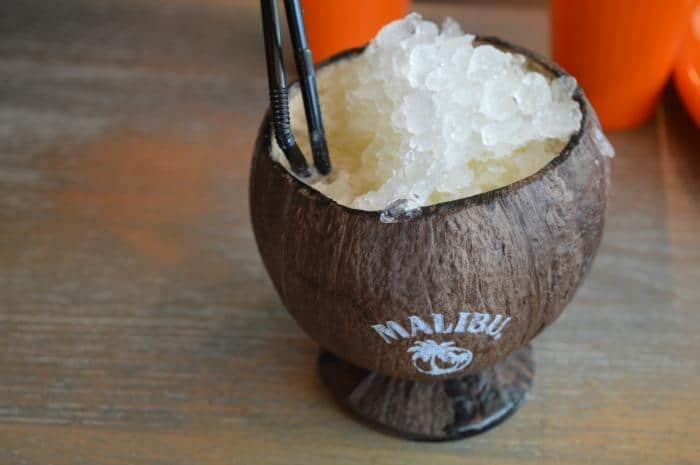 The girls were given some ice creams for dessert, but as soon as they saw the Thai Bounty I had ordered they had me surrounded.  It was delicious, and they definitely agreed with me.  It's a shame the kids like dessert as much as Mummy does.
We had a very special family dining experience at Thaikhun, which in some ways is a rare occurrence.  It's not often you are able to share such high quality food with small children and not feel like the kids are getting in the way.  The relaxed friendly atmosphere and the helpfulness of the staff went a long way to making us feel very welcome and our experience perfect.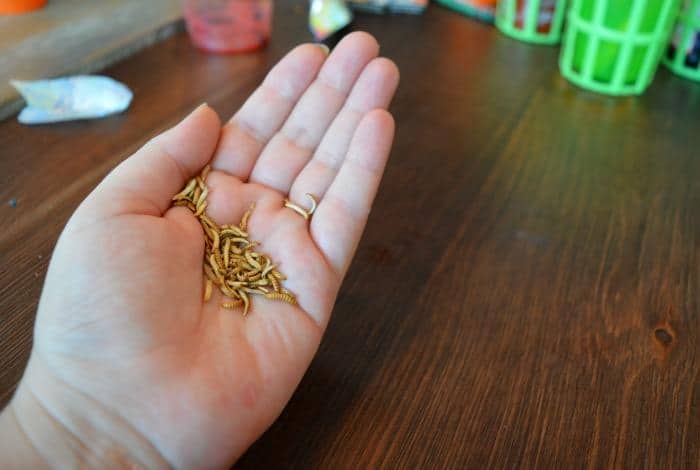 To finish, we were offered some meal worms to try.  The girls weren't too willing to be honest, but Daddy and I felt we couldn't give a complete review without trying them.  They were crunchy, and a little salty, and not as offensive as they sound.  There was no convincing the kids though, they are no fun!  We also enjoyed the Thaikhun smoothies and a very gorgeous Thai iced green tea.  Any of these we would pop in and buy, even if we weren't stopping by for a meal.
Thank you so much to Thaikhun Nottingham for having us, we look forward to joining you again very soon.
Pin For Later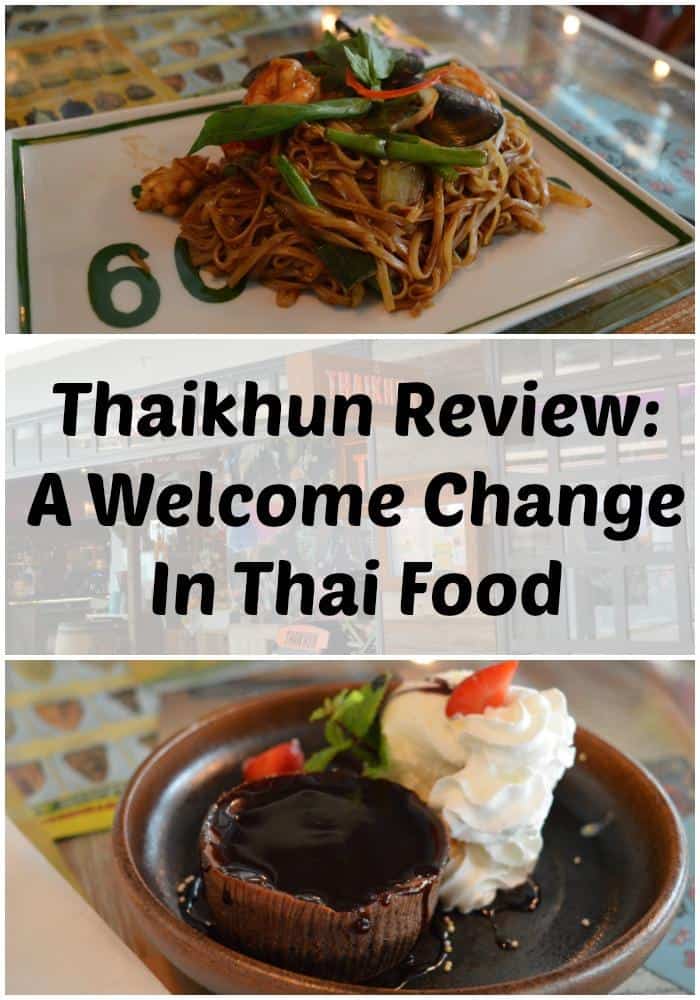 We were guests of Thaikhun in Nottingham and received a complimentary meal in exchange for an honest review, but all thoughts and opinions are our own.