London is constantly changing, ever evolving and has so much to offer, which makes choosing things to do and eat in a quick twenty-four hour time-frame pretty tough. As a regular visitor to the city, I wanted this 24hrs visit to be a bit different, even a little quirky.  This would be a rare child free twenty-fours for us, and these are the plans that made the final cut.  Feeling very footloose and fancy free, here's what we crammed into our short visit to London. 
Spending 24hrs in London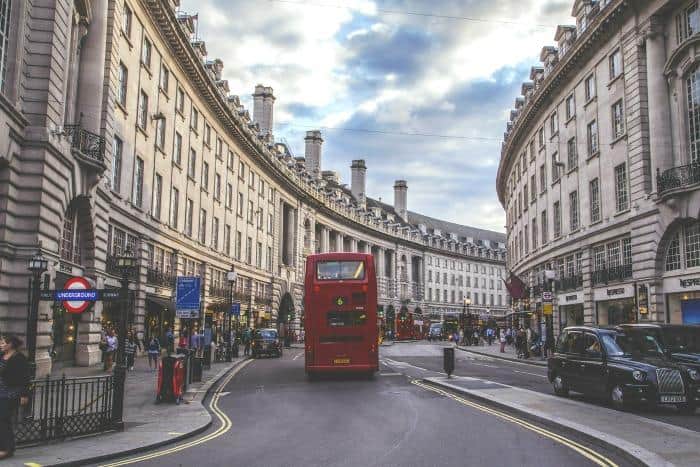 6.30am – 8.00am
With an early start, we could get a good amount crammed into the day.  We started with breakfast at The Black Penny. Trying to not be too naughty first thing in the morning, we opted for Green Eggs and The Gatherer accompanied by fresh juices.  You have to squeeze your 5 a day in early don't you?
8.00am – 10.00am
To make ourselves feel energised and a little less guilty about the food we planned on consuming throughout the day, we took part in a Yogasphere class at the top of The Shard.  At a height of 1,016ft The Shard is the tallest building in Europe and taking a yoga class here offers unrivalled 360 degree views over London for up to 40 miles.   Going early means we beat the crowd with viewing time before and after class.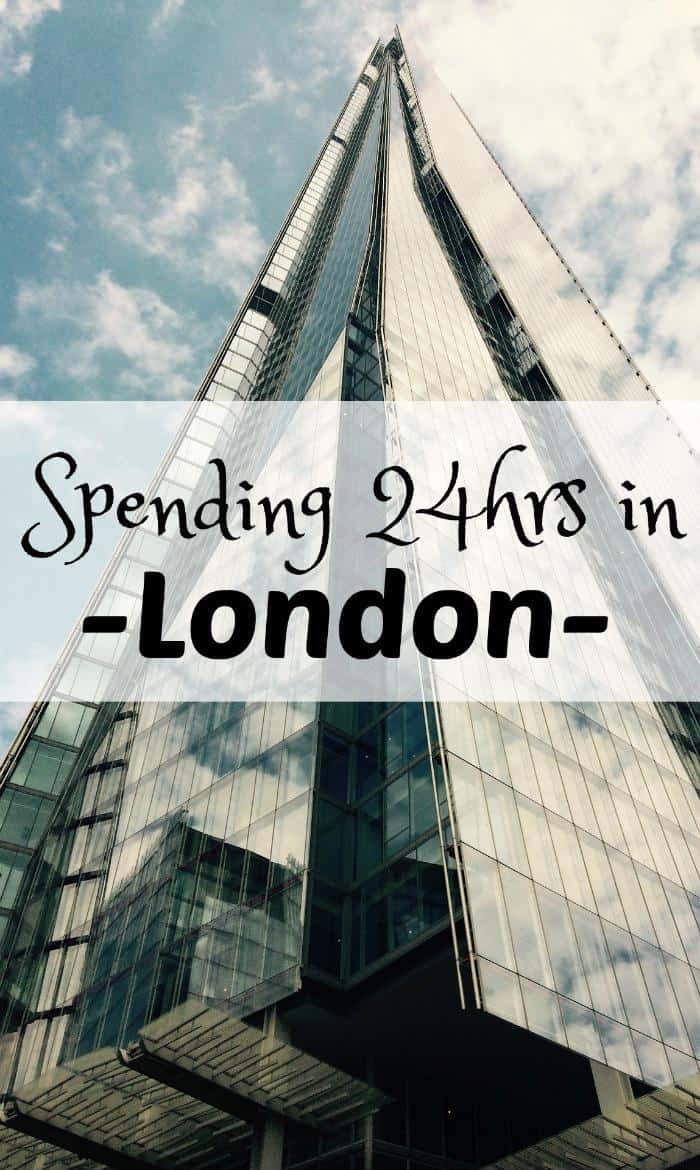 10.30am – 11.30pm
After our incredibly refreshing class, it's time to grab a coffee and get into the nitty gritty of sight-seeing, eating and a possible glass of wine or two.  We cross the river and head to Curators Coffee. Rumoured to be quirky, cute and filled with artwork, we weren't disappointed, and the coffee was pretty top notch too.  We are very particular about our coffee!
12.00pm – 1.45pm
We decided to use the couple of hours gap to take in some history by visiting both St Olave's Church and All Hallows By The Tower.  All Hallows by the Tower is the oldest church in the City of London and was founded by the Abbey of Barking in 675AD, 300 years before the Tower of London.  St Olave's survives as a rare example of the mediaeval churches that existed before the Great Fire of London in 1666! So much history in such a short amount of time.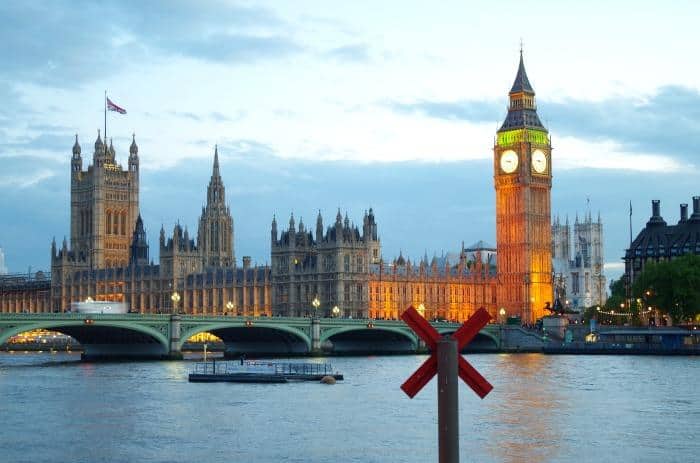 2.00pm – 5.00pm
Coming to London without an Afternoon Tea would be a sin really, but we didn't want to do a normal one, we wanted something a little different.  We opted to go with a Make Your Own Afternoon Tea experience with the Cookery School. We made sandwiches, scotch eggs, scones and cream cakes, then devoured them with the rest of the class over a glass of wine.  It was such a lovely experience, and we even made a few new friends too.
5.30pm – 7.00pm
We take a walk down Regents Street browsing shop windows, through Trafalgar Square, across the Golden Jubilee bridge, all along the Southbank and on towards our next destination.  Taking a stroll is such a great way to take in this vibrant and exciting city.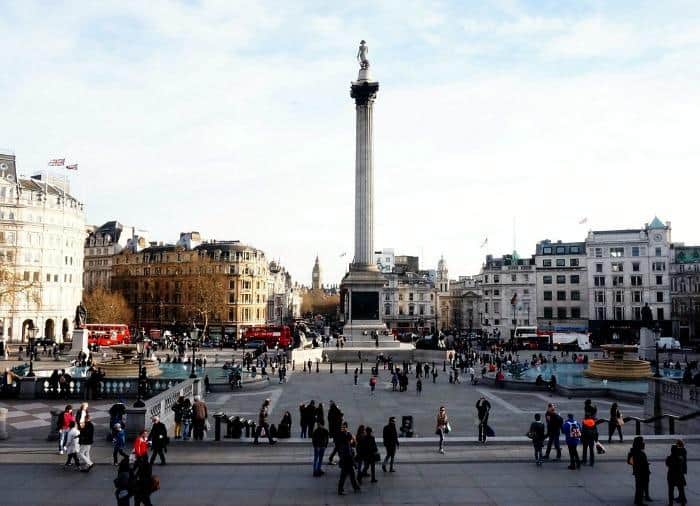 7.30pm – 9.30pm
Meeting outside the Bunch of Grapes Pub back in the London Bridge area we are ready to embark on a haunted walking tour to find out more about the history of this incredible city. We learnt so much about England's oldest prison, an evil king sent a whole boat load of people to sudden death.  We learnt so much about London in general, we feel like we really know the place now.
10.00pm – 10.30pm
We have an hour before our next plan so we use this time to grab a quick snack, we're not overly hungry and have plans for dinner later on, but a quick grab and go will tide us over and keep our energy levels up.
11.00pm – 1.00am
The Comedy Store does a late night showing of The Best in Stand Up; it's a great place for a sit down and laughing until your belly hurts.  We both love comedy, and laughing together is just good for the soul isn't it.
1.00am -3.00am
We make a quick pit-stop into The Warwick pub, and get lost in chatting, so much so that we don't realise how hungry we are until the Last Bell resounds around the bar.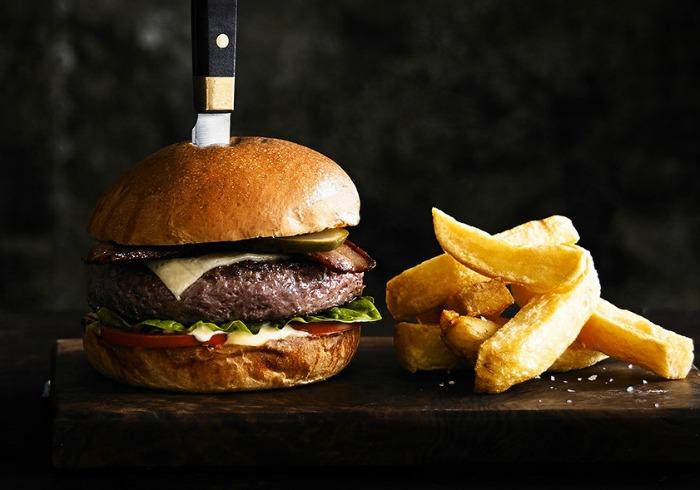 3.00am – 5.00am
We had quite clearly worked up an appetite from all of our walking and laughing, so we chose the Balans Soho Society as it's open until 5.00am.  The Infamous Balans Burger took my fancy with a side of Curly Kale with Chilli & Ginger. The atmosphere was surprisingly lively for the hours in which we had chosen to visit. If a burger isn't your thing, they do have breakfast options too!
If you're looking for more ideas on how to spend 24hrs in London, be sure to read Cheapflights blog post filled with their fun packed ideas.
Collaborative post