It definitely is all about the bathroom this week, and the post I shared with you about an accessible space has got me thinking about the perfect family luxury bathroom. I'm not sure who designed our bathroom, but it's really not been very well thought out. The bath is in the wrong place, there's a really odd cupboard that takes up a lot of space put provides very little storage and the whole thing is crying out for a remodel. Doing a total remodel will certainly make it look better and feel better, there is nothing like a good shake-up in the home! It'll be fun to look at the accessories that we can install from grab bars like Bobrick's B-5806×42 to what type of shower curtains would look best.
The bathroom is actually quite a good size, and I think at one point in it's life it was probably a bath with a separate toilet, that have since been converted into one room. That's about the only good thing going for the bathroom at the moment. It had a mini makeover a few years ago, but sadly it didn't do anything to improve the layout or functionality.
Choosing The Right Bath
Our current bath has to go, and be completely relocated. I have a vision of a stylish double ended bath sitting under the window drenched in natural light in my new luxury bathroom. As you walk into the bathroom, it takes centre stage inviting you to enjoy a long soak in your favourite bubble bath. With a family, it would be perfect for the two girls to share for many years to come, while they still enjoy playing together in the water. As well as fitting 2 children in, it could even indulge two adults quite comfortably.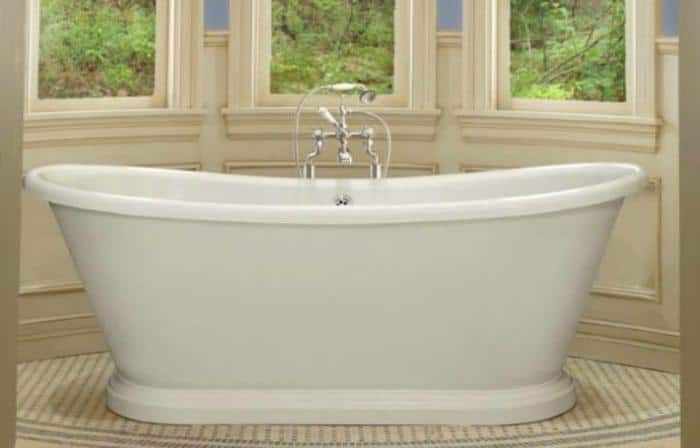 A Separate Shower?
My preference would be to install a separate shower cubicle, and utilise the space left by removing the currently useless bathroom cupboard. Our current shower is over the bath, but it's partly exposed to the window which causes unnecessary water to escape and increases the cleaning required in that area.
When you design a new luxury bathroom, it's worth thinking about how easy it will be to maintain. If we had the space, I would love a glassless shower, to avoid cleaning all those water stains. A glassless shower requires a lot of space so that water doesn't escape to other parts of the bathroom, and room for an underfloor drainage system so the water can drain away easily. Whilst we have some space, this isn't going to be feasible, so I will be on the hunt for an easy-to-maintain shower cubicle. A frameless glass shower looks absolutely stunning when it's first fitted. However, unless it is properly cleaned around once a week or more, it can end up not looking as amazing due to the build-up of scum on the glass. I wonder if there are any self-cleaning glass showers out there, that would be a dream come true, wouldn't it.
One Sink or Two in a Luxury Bathroom?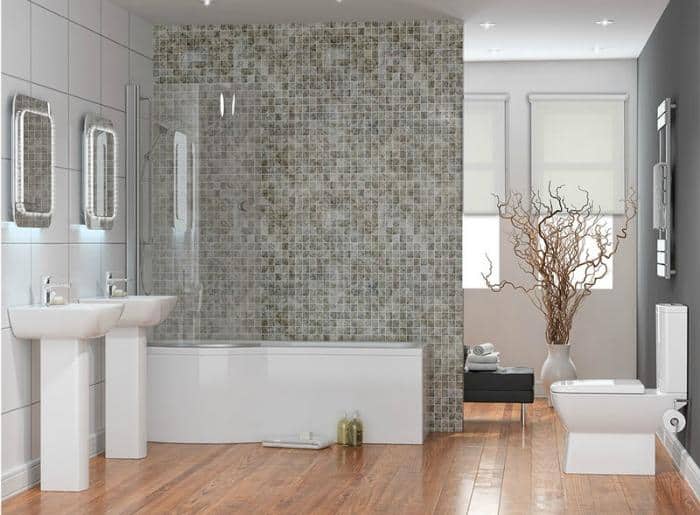 I have really come to love the idea of having two sinks. I think this works really well for couples who have different standards of cleanliness. I would never have to look at my husband's stubble again, clogging up the plughole or wash it away before it was clean enough for anyone else to use. If I caught him using my sink, we would have to have words. And the best part is, there are so many types of bathroom sinks that I can choose from. The options are endless.
Good Bathroom Lighting
Bathroom lighting is often something that is overlooked, but it can make a huge difference to the look, feel, and functionality of the finished product. That is why searching online at websites like https://www.emeryallen.com, and others will help you find the right ones for what you need. Mirrors and vanity areas should be well lit, as well as anywhere used for washing. There are so many options these days, and adjustable lighting is really popular to add an atmosphere to the space. If you really want to push the boat out, your taps and showers can even have mood lighting. If you want to add a spa effect to your bathroom, then downlighting will help you create this effect and would be at the top of my bathroom wishlist.
Bathroom Storage
Bathroom storage is the bane of my life, which is partly down to having a fairly large family. When teen goes to university in a few weeks, at least one set of toiletries will be moving out but there is still the girls bath stuff, as well as ours to provide a home for. I'd love a vanity unit, with 2 sinks, a quartz counter for easy cleaning and plenty hidden storage for all-out lotions and potions. I'm not asking too much am I?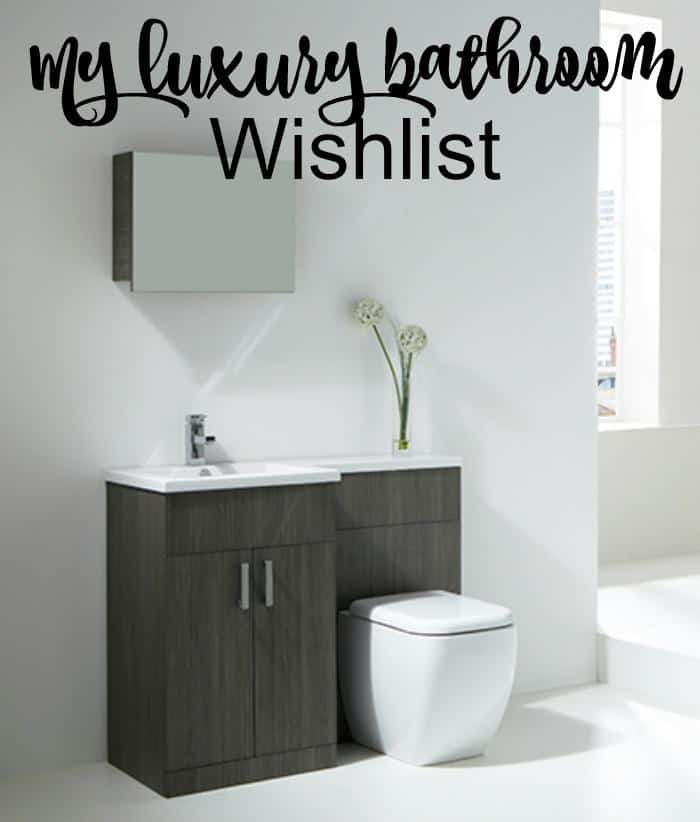 What do you think of your bathroom at the moment? If there was one thing you could change, what would it be?
Collaborative post