In just a few weeks my daughters are going to be sharing a girls bedroom for the first time as their big brother flies the nest and sets off for university.  The room needs an overhaul to take it from being a teen boys bedroom to a space fitting for two little girls.  Whilst it's going to be sad seeing teen move on, I'm looking forward to getting really creative in the bedroom he's leaving behind.  Creating a fun space is definitely going to take my mind off all the changes that are happening around here.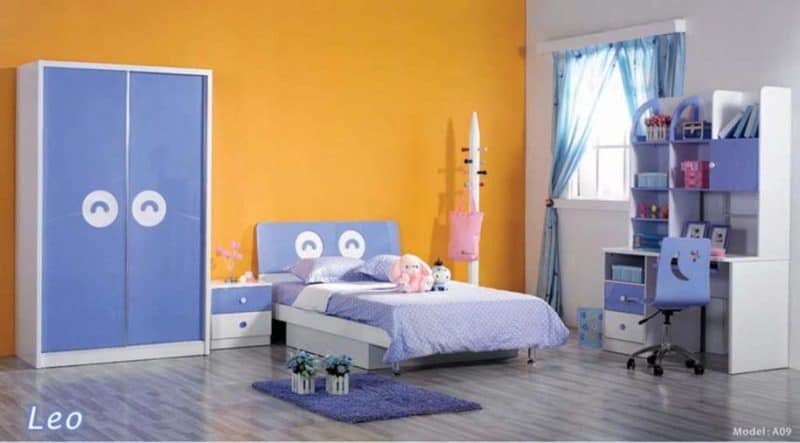 Choosing A Base Colour
I really want the space to be fun and colourful, but that doesn't necessarily mean bright walls.  The girls favourite colours change from one week to the next, so we need a wall colour that allows us to be flexible.  I want the space to feel big and airy, so the majority of the walls will be white.
It's important to get the base colour right as it sets the scene for the rest of the space.  If you are choosing a Princess theme, pinks maybe the the order of the day.  Blues work well for the coastal look and if you are redecorating a boys bedroom.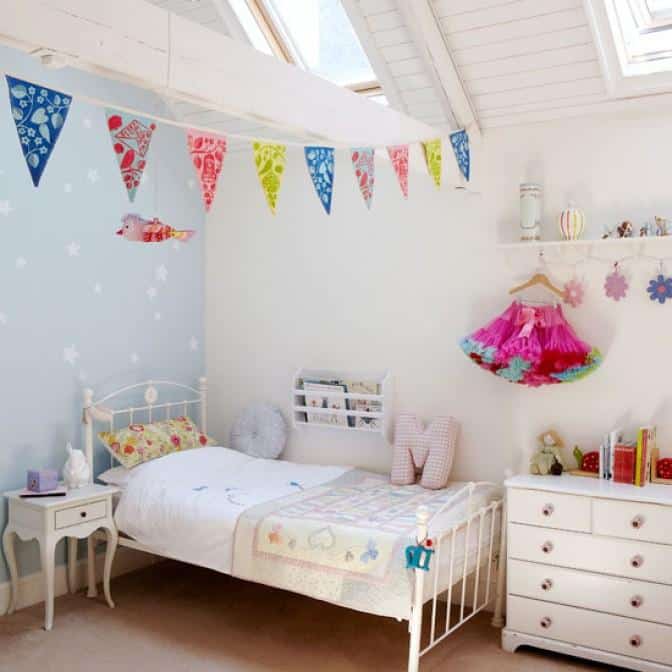 Creating An Individual Space
When children are sharing a room it's important to make them feel like they still have their own space.  This is where a feature wall might come in.  Our 4 year old daughter loves orange, which is a really fun colour to work with and goes well with lots of other bright colours.
Our two year old daughter is really fond of animals, so I can see some cool wall stencils working well in her space.  Name plaques and bunting are also a great way of personalising a bedroom for a child.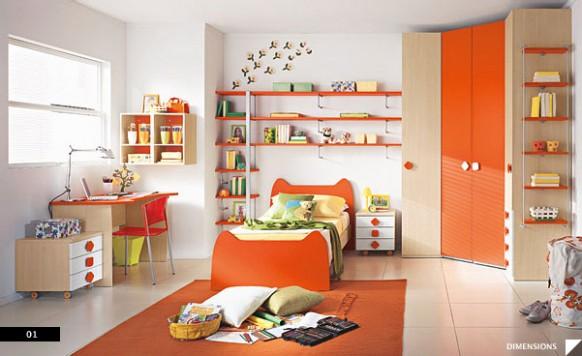 Fun Girls Bedding
You can have lots of fun with girls bedding and soft furnishing, and I'm looking forward to splashing lots of colour around their new room.  As we have such a blank canvas, anything goes really, so we will be bringing together orange with purple, green, red, yellow and even blue.  Cushions, rugs and quilts will create fantastic pops of colour and will hopefully mean they won't grow out of it too soon.  If their tastes change dramatically , it will be quite easy to give the room a new look with a mini makeover.
Practical Touches
Whilst creating a fun and vibrant bedroom for them, I'm also aware that they need to spend a fair amount of time getting some restful sleep.  This bodes well not only for their moods, but for ours also.  Teenagers don't require blackout blinds, as they could literally sleep through anything.  Bouncy children like ours do need something like a Disney and VELUX Dream Collection blind  to help them get the maximum amount of sleep.  The Bambi blind would fit perfectly with Little Pudding's love of animals and Princess's orange colour scheme.
Fun Furniture For A Girls Bedroom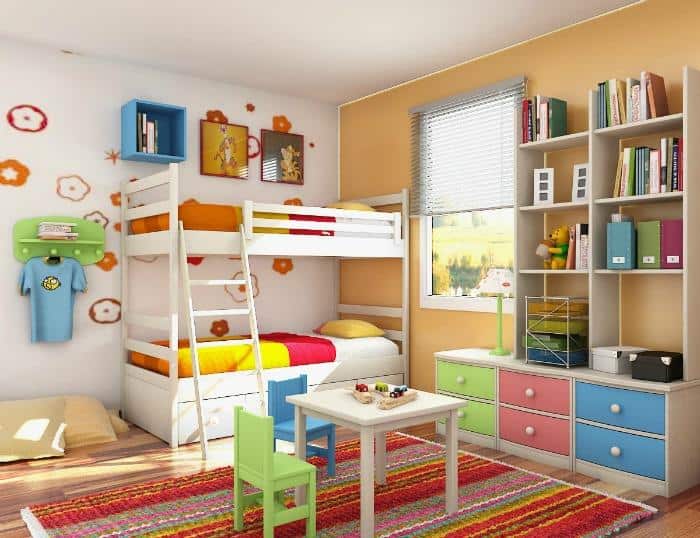 With lots of clothes, toys and books to worry about with two children sharing a bedroom, we are going to have to be creative with the bedroom furniture.  I can see toy storage solutions hanging from the ceiling, bright coloured wardrobes and cool shelving all playing their part.
If new furniture isn't entirely feasible, then I'll be taking some paint to the exciting furniture and giving it a new look like the one above.  Upcycling can work really well for creating a fun an inspirational space for a girls bedroom.
If you want to look at it another way, this post about design mistakes everyone one makes in their bedroom by Kippers & curtains will help you when it comes to knowing what to avoid.
This is a collaborative post.
Pin For Later