This post  is sponsored by East Midlands Trains
I've loved train travel since I was a child and it's no wonder that it's still very much a feature in my adult life. I will also confess it's my favourite way to travel above all other modes of transport.  If I can travel by train, I will,  whether it's for work or pleasure.  As a busy Mum and blogger I need to make the most of the time I have, and I find that I can use being on a train as a way to catch up with things that I wouldn't normally be able to do travelling by car.
It's a great feeling arriving at my destination knowing that I've used that time just for me.  I always feel refreshed by the achievements I've made and feel recharged for the rest of the day.  It's such a good start if you have a busy day ahead of you, one I'd happily trade for being stressed about being in traffic or finding somewhere to park in the car.
Things You Can Do When You Travel By Train 
I use my train journey's in lots of different ways to get things done, or to just have some time to spend on me.  It depends on what my to do list looks like and who I'm travelling with.  In just one train carriage we saw a Mum reading to her child, a group of women getting their Hen party under way and lots of people catching up on work, TV or reading.  Travelling by train definitely isn't time wasted by any stretch.
Catch Up With Family Or Friends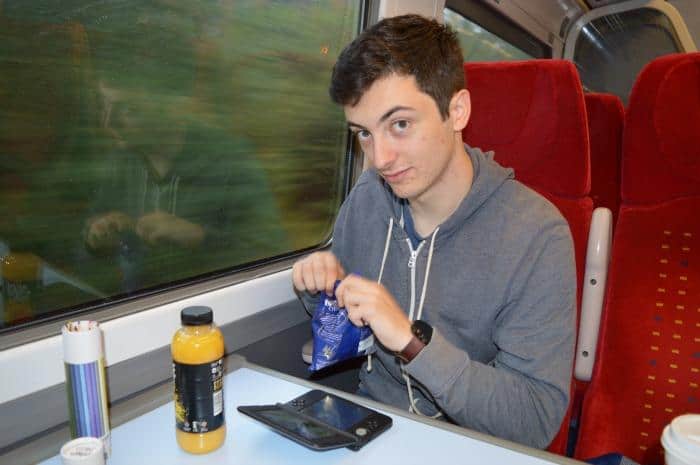 If I am travelling with my children or a friend, being on a train is a great place to catch up.  My daughter and I take books and magazines and we do puzzles and stickers together.  She really enjoys this one to one time.  When my son and I travelled from Nottingham to Manchester, we spent some time planning what he needs for university.  If I travel with a blogger, we share hints and tips on social media and blog promotion.  I've learnt so much from travelling by train with different people.
Learn A New Skill
Taking the train gives you the perfect opportunity to learn something new. If you want to learn a new language for your next holiday or improve your career prospects you've just made some time in your day to do it when you're not to tired and free from distractions.  Imagine the sense of achievement when you step of the train and you conquered how to ask for directions to the supermarket in Mandarin.
I like to read about how to take the perfect picture, or ways that I can improve my blog or social media strategy.
Practice Photography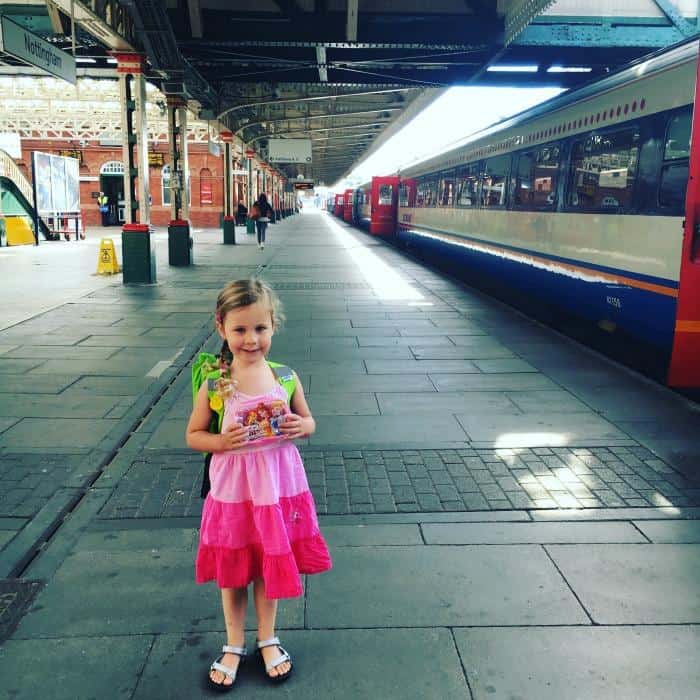 I love taking photographs and sharing them on Instagram and my blog.  I find that train stations make for some really great photos.  They look amazing in black and white, and with the tracks in play too, you can create a real sense of perspective.  Sharing pictures of your travels is such fun, and a train station is a great place to start.  I edit the photo on the train, share it on social media, and catch up with everyone's plans for the day.  A photo is a great way to get people talking.
Work
I'd be lying if I didn't admit to doing some work on the train.  If my to do list is looking a little longer than I would like, I will draft some blog posts, edit some photos or plan an up and coming campaign.
Be Creative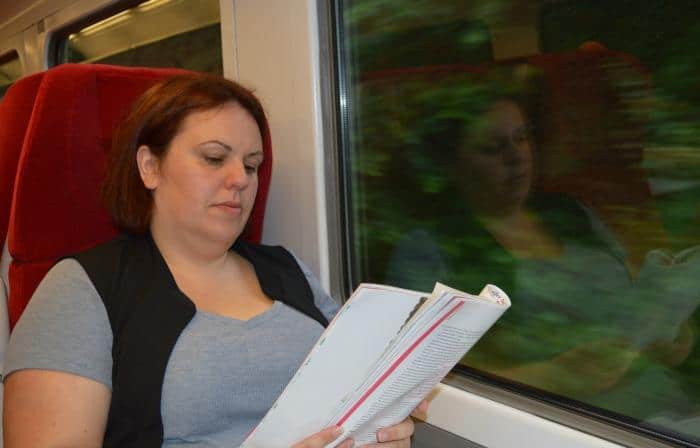 Being on the train is a great place to get the creative juices flowing.  I love sitting by the window, watching the English countryside go by and seeing what inspiration comes to me.  I always have a notebook to hand, and jot down the ideas that come to me until I hit that light bulb moment.  Being away from the usually daily distractions is a great way to generate amazing ideas.
Start A Bullet Journal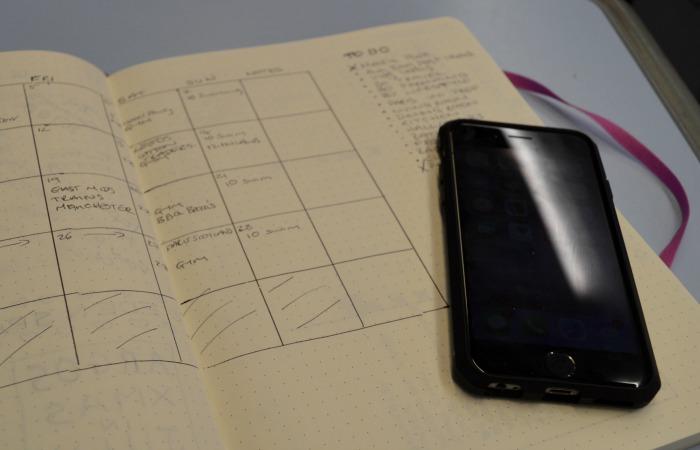 I have started a bullet journal, and it's such a great way to track what you need to do and improve aspects of your life that need work.  It's more forgiving than a diary as you are in control of what goes on each page.  Being on a train is a great place to start your daily lists and catch up on your logs.  I love how it helps to restore a sense of balance to your life.
Adult Colouring 
Everyone is raving about adult colouring and how calming and relaxing it is aren't they.? I bought a book and some pens a while ago, but have barely opened it at home.  When I'm on the train I stash my book and pens in my bag, and indulge in a mindful colouring moment.  It really helps to give my brain a much needed break from all the daily thoughts that run through it.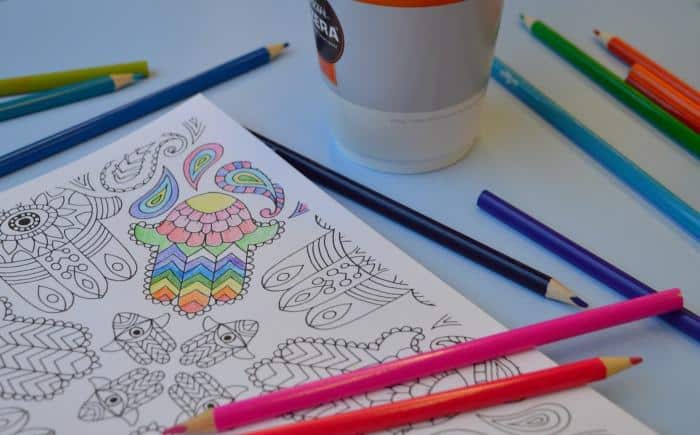 Keep In Touch
When life gets really busy, I find one of the hardest things to do is keep in touch with people.  Looking after our relationships is so important, especially with friends and family.  Touching base with people is such a lovely thing to do, and always so appreciated by the person on the other end.  If I have news to share, or just want to say hi, being on the train is a great chance to catch up with people.
Make A Plan
Are you the planner in your house?  I know I am here.  Everyone asks me 'what are we doing today?', or 'what's the plan?'.  Making plans are useful for all sorts of things from what you are going to be doing at the weekend, where you are going on holiday or arranging a big event like a part or a wedding. I've come up with some of my best plans on the train.  If you have a big event coming up, and time is precious, take to the train to get everything in order.
These are just a few of the things I like to use my train time for.  For more ideas and inspiration pop over to East Midlands Trains and check out this handy infographic to help decide what you could get done on your next trip.  I'd love to hear your ideas and suggestions in the comments below.
This post was written in collaboration with East Midlands Trains