My husband and I were lucky enough to be invited to the opening night of the UK tour of Marvel Universe LIVE! and what a night it was.  There was much debate in our house about who was going to be going, but my husband was clear that he was at the top of the list from the start.  He's a big Marvel fan, and loves all things geek and sci-fi, so of course it was a given he'd love to go.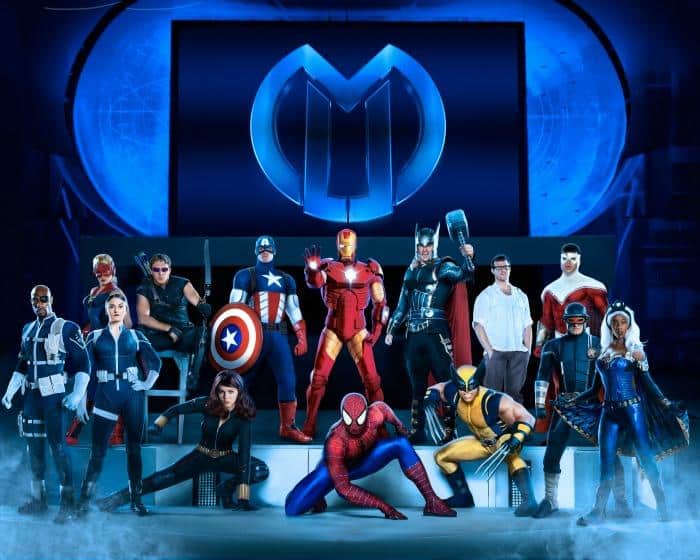 This meant the kids had to stay at home as the girls would be in bed, and big brother was nominated for baby sitting duty.  We joined the press launch party, and got to meet the cast and watch the children have lots of fun with Thor's hammer and practice their Hulk smash with the show's stars.  I tried to convince my husband to join in, but he was feeling a bit shy and was keeping one eye on the Apple event.  I told you he was a geek!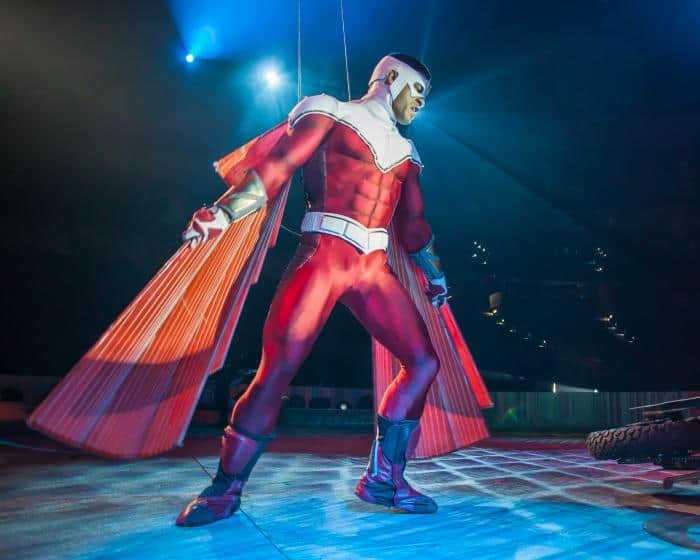 We sat on a table with another family, and everything seemed pretty normal apart from the kids coming up to the Dad and asking to have their photo taken.  Now, we knew he wasn't in the show, so we were all left asking the question, 'who was it?'.
Well, after going through all the players in football teams in close proximity to Nottingham it became apparent that we were sat next to Jamie Vardy.  I had no clue who he was, but apparently he was kind of significant in Leicester City FC winning the Premier League this year.  That was why he was kind of popular with the kids and the Dads I guess!  Only we could sit there blissfully unaware of his footballing significance. Oops!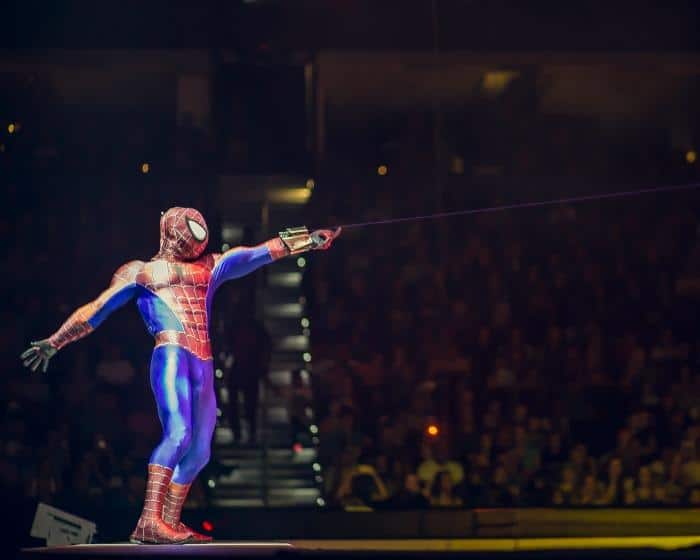 Anyway, on with the show.  We took our seats at the Motorpoint Arena in Nottingham, and waited with anticipation for the show to start.  None of us really knew what to expect, but we were really hoping for a good night.  My husband and I don't get out much you see.
Well, we were not disappointed in the slightest.  Marvel Universe LIVE! is a really awesome show from start to finish.  If you are a Marvel comic fan, it will definitely be right up your street, I promise.  It's high energy all the way through, with big stunts, awesome lighting and lots and lots of kapow action from beginning to end.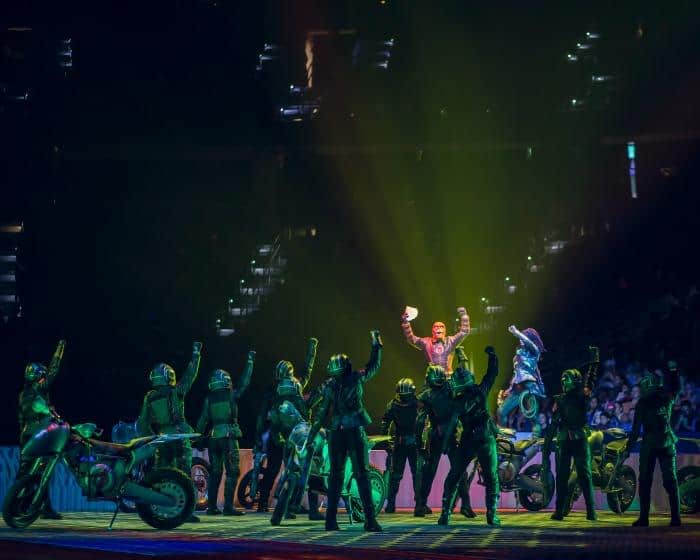 The Marvel Super Heroes are on a mission to save the world, the Cosmic Cube and their friends from Thor's evil brother Loki. They encounter lots of obstacles along the way but nothing that will keep Iron Man, Spider Man or the Black Widow down for too long.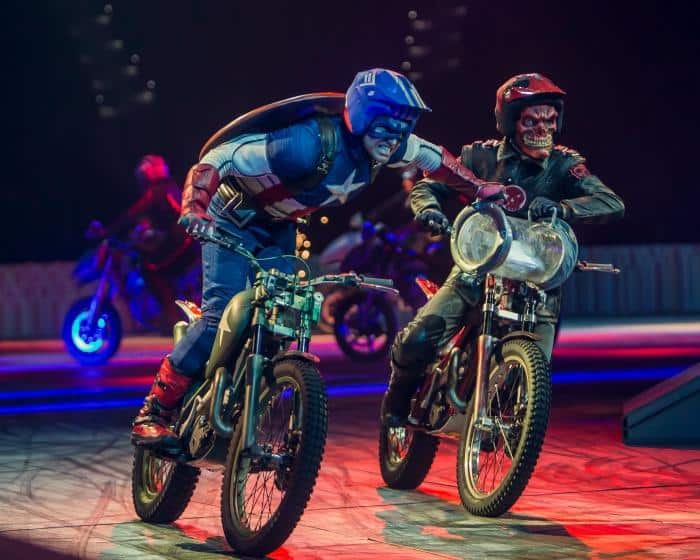 It's the stunts that really make the show, and the clever and probably somewhat dangerous use of lots of motorbikes.  This really impressed my husband, who loves motorbikes.  I was a really bad wifey and made him give his up when we had kids, so this really ticked all his boxes.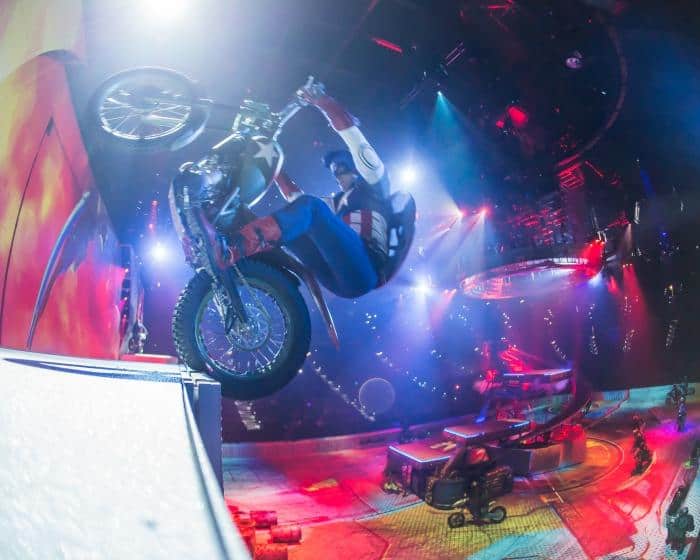 As live shows go, this was definitely one of the best I've seen.  The acrobatics, stunts and skills from the whole crew were second to none, and I would defy you not to be entertained by Spider Man's back flips or the Hulk smash.  I wouldn't say I'm a huge comic book fan, but I do enjoy well crafted light entertainment, and this was certainly that, and gave me and my husband a fantastic night out.
For tour information and ticket prices visit the Marvel Universe LIVE! website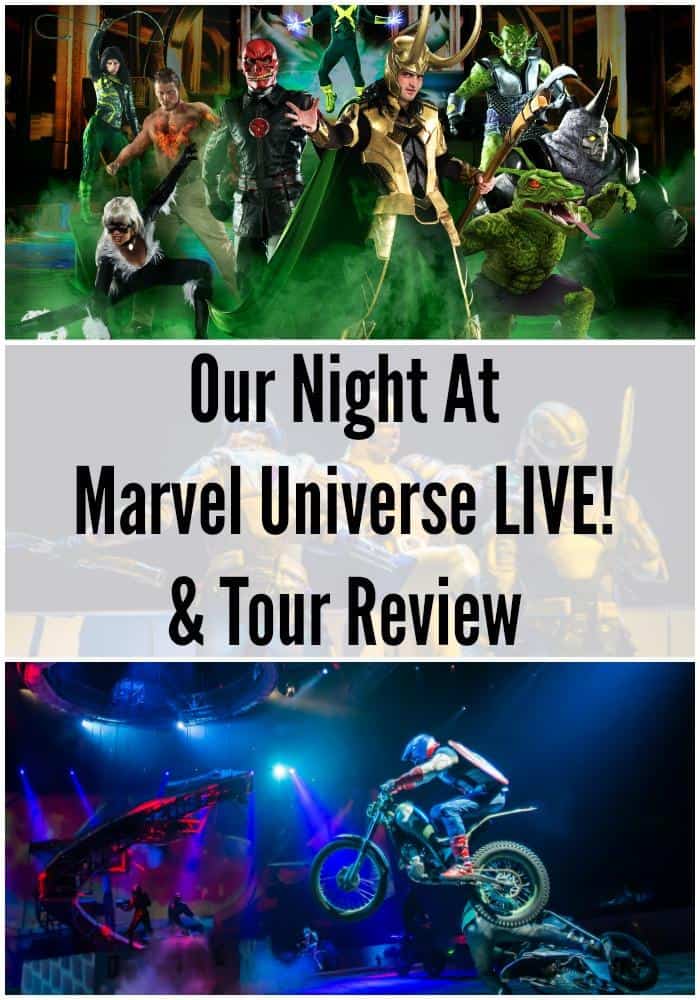 We were provided with complimentary tickets for Marvel Universe LIVE! in exchange for this post but all thoughts and opinions are our own. Photographs courtesy of Marvel Universe LIVE!