We are really getting stuck into our new role as #PLAYMOBILPlayologist toy reviewers and this month my 4 year old daughter was lucky enough to receive a range of toys from the PLAYMOBIL Hospital Range.  PLAYMOBIL are one of the top manufacturers in the preschool toy sector and it's an absolute pleasure to be associated with the brand.  You can see our last review of the PLAYMOBIL Fire Car here.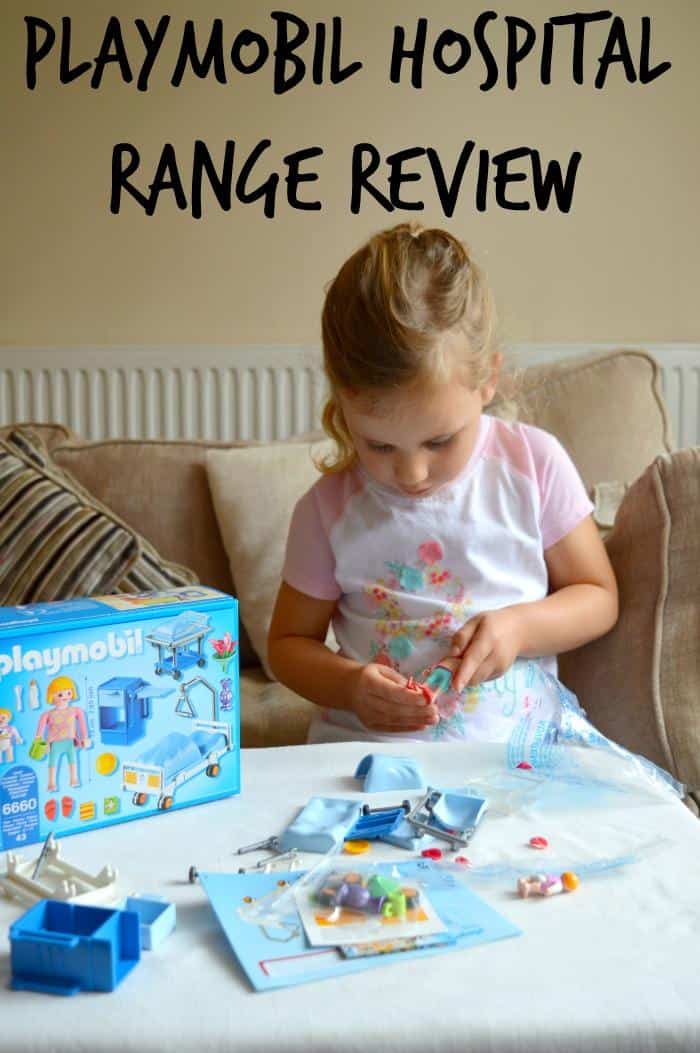 Princess was super excited about getting to play with the PLAYMOBIL 'Maternity Room' and 'Doctor and Child' sets from the hospital range, and they have provided hours of entertainment and play for her since they arrived a few weeks ago.  She's also had a lot of fun with the Emergency Medical Helicopter.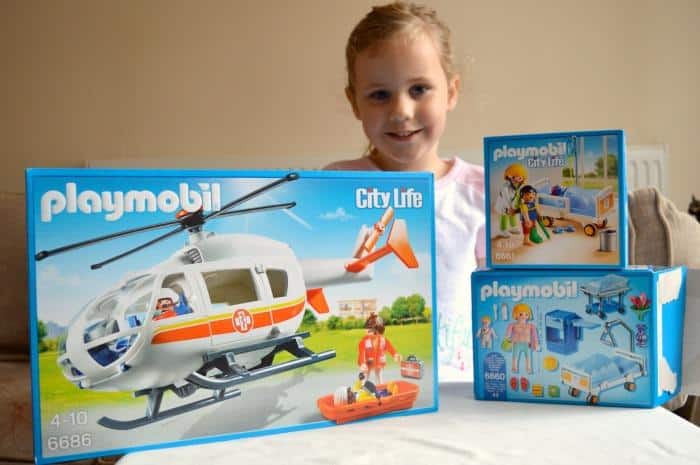 The thing that impresses me most about PLAYMOBIL toys for preschoolers is the attention to detail.  I think this suits young children so well, as they themselves share this attention to detail in how they observe and interact with the world.  While they are still learning, they soak up everything that is going on around them.  As adults, I think we forget this, as we are busy filtering out the things we don't feel we need to take in about the world around us.
The features of the maternity room are just perfect for my daughter.  She loves playing 'babies and mums' (as she calls it) and this set brings that game to life right before her very eyes.  The set contains the Mum and baby, and their bed and cot.  It really becomes life like when you see that there is a bunch of flowers, books to read, a bottle for the baby and dinner set for the Mum.  Put all this on a bedside table, and you've got a great toy set for imaginative play.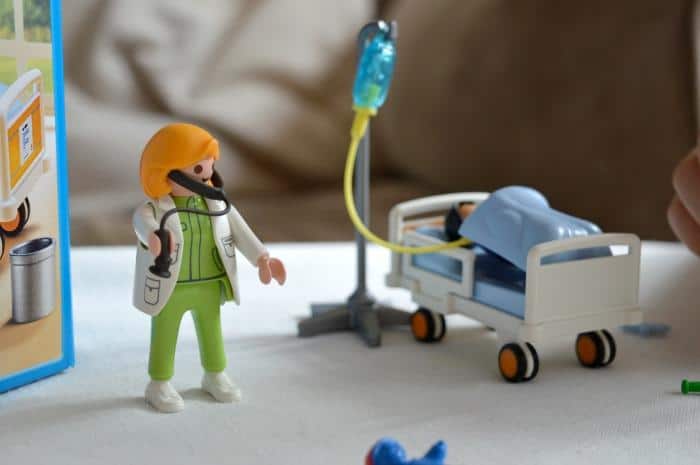 The Doctor and child set is equally as engaging for young children and provoked some interesting conversations about what being in hospital would be like for a child with an injury.  Princess could bandage several parts of the body, and there is also a crutch to make it really realistic.  There is a drip and the Doctor also has a stethoscope to check over his young patient.  It would be a really good set for a child who was going to experience being in hospital as it brings up those conversations in a gentle play situation, instead of a discussion that might be more intimidating for them.
The helicopter was also a big hit, and both my children have enjoyed playing with this.  It all comes down to the features and how realistic the PLAYMOBIL Hospital range is, and that's why they have enjoyed playing with this so much.  Daddy was also pretty impressed with the helicopter, and wished that he had of had one in his toy collection when he was younger.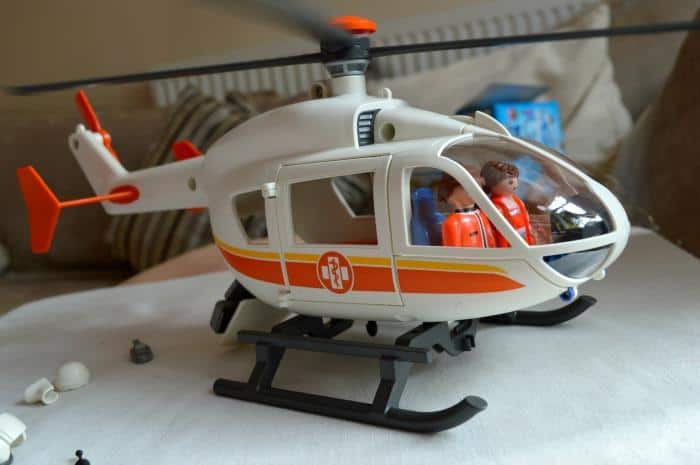 I can honestly say the PLAYMOBIL Hospital range has been a big hit with my daughter, and I think these are sets that she is going to play with for many years to come.
We were provided with the PLAYMOBIL Maternity Room, Doctor and Child and Emergency Medical Helicopter in exchange for this review, but all thoughts and opinions are our own.