We have literally got the best toy for any Bing fans out there to share with you today.  Both my daughters really enjoy Bing on CBeebies, and I'm pretty sure they aren't the only ones.  For anyone not in the know Bing Bunny, and his friends are curious preschoolers learning all about the world around them in each episode.  The adventures are so relatable for little ones as they deal with the things that happen in little children's everyday life, like how to share and going to the toilet!  Yes, you did read that right.
My little Bing fans were lucky enough to get their hands on the Best Friends Bing & Sula toy from Fisher Price, and they have been in love with them ever since.  They are a perfect toy if you have 2 siblings that enjoy the show, as sharing Bing & Sula just became a whole lot easier.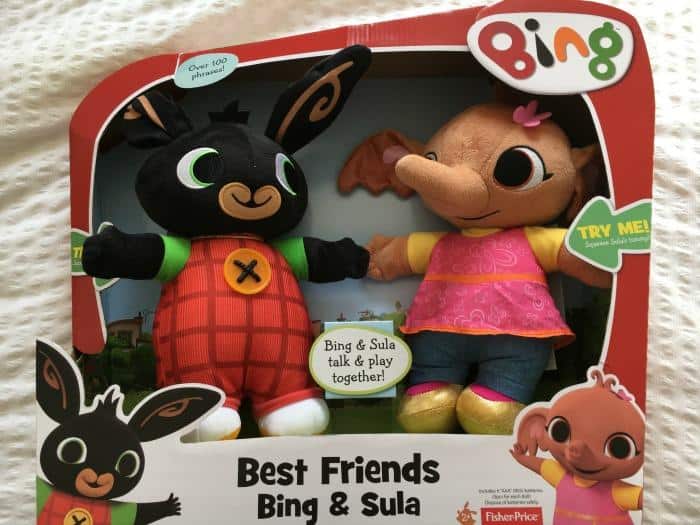 Bing and Sula are super cuddly and look just like they stepped off the CBeebies show.  What's really great about this pair of Bing toys is how interactive they are.  Both the toys talk, but not only do they share phrases from the show, but they talk to each other, sharing jokes and playing games.  They have the exact Bing and Sula voices from the TV show, and they totally bring the cartoon to life for little ones to enjoy at home.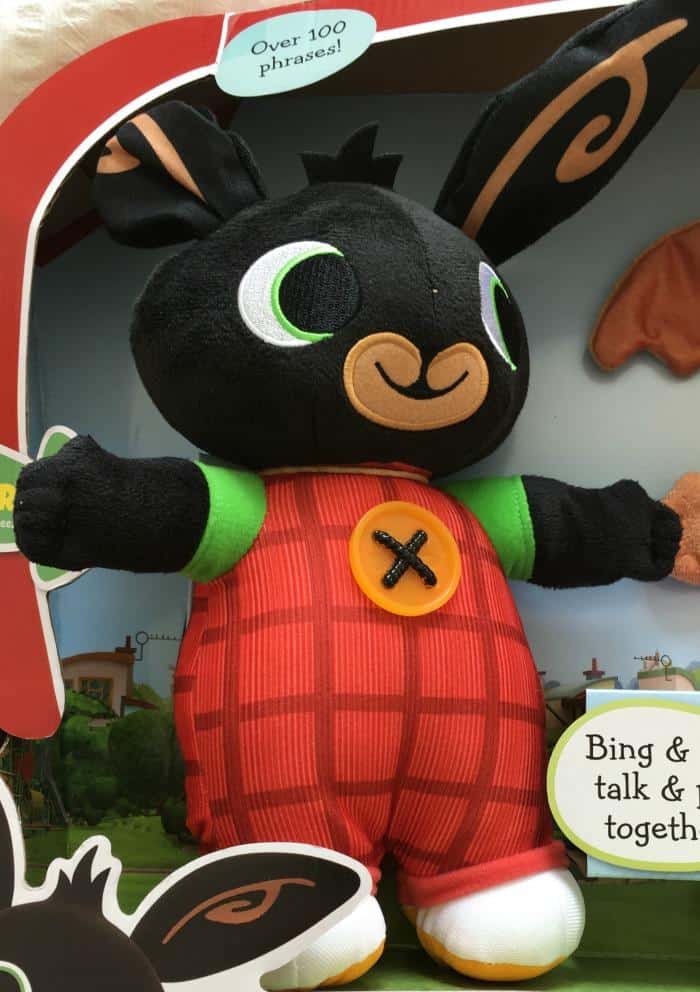 They are really easy for small children to use as well, as all they need to do is squeeze either Bing or Sula's tummy and the toys start talking.  They say over 100 phrases between them, so no child is going to get bored of these toys anytime soon.
The Best Friends Bing & Sula toy are suitable from the age of 2 which I think is great.  I always find this such a difficult age to buy for as they are still too young for toys with small parts, but they have outgrown a lot of the baby toys that are available.  If you are struggling to find a suitable toy or gift idea for a 2 year old, then I think that Bing & Sula would be a great idea, and definitely give you that wow moment when they came out of the box.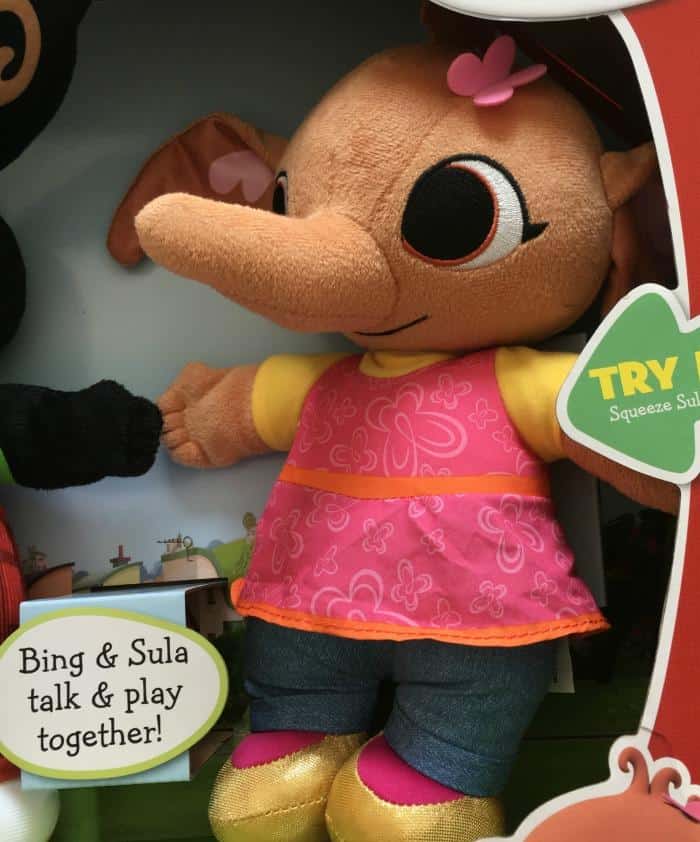 We were provided with the Fisher Price Best Friends Bing & Sula toy in exchange for this post, but all thoughts and opinions are our own.  The Fisher Price Best Friends Bing & Sula is available from Argos priced £49.99, but there is currently a 20% discount!