A few weeks back we went to Smyth's Toys to find out all about the new doll collection from the Baby Annabell range.  One of the dolls really caught my daughter's eye, and she was very lucky to receive the Baby Annabell Learns To Walk doll to review a few weeks later.  Her eyes lit up straight away when she saw the new doll, and she was so excited for it coming out of the box.  There were little hands everywhere trying to get involved in the unboxing.
We were all keen to see the new Baby Annabell in action, but immediately hit a snag.  This doll was not provided with any batteries, so Mummy had to go on the hunt for some.  Fortunately Daddy had some stashed away in his drawer, so for the sake of not having a very disappointed girl on my hands we decided they were best placed in Baby Annabell.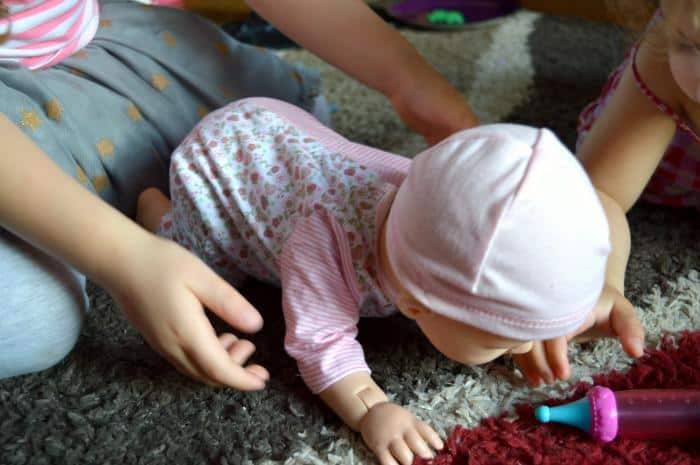 Once we got her working, it was all about figuring out how she moved.  She has 3 different modes, and is really fun and realistic for children who like to play with dolls.  My daughter immediately went into nursing mode and started to cradle her when she made a laugh or a cry.
If Baby Annabell is sat up right, with her arms out stretched, she becomes quite upset and has a tantrum.  Both my daughters seemed to like this feature and wanted to help when the baby was sad.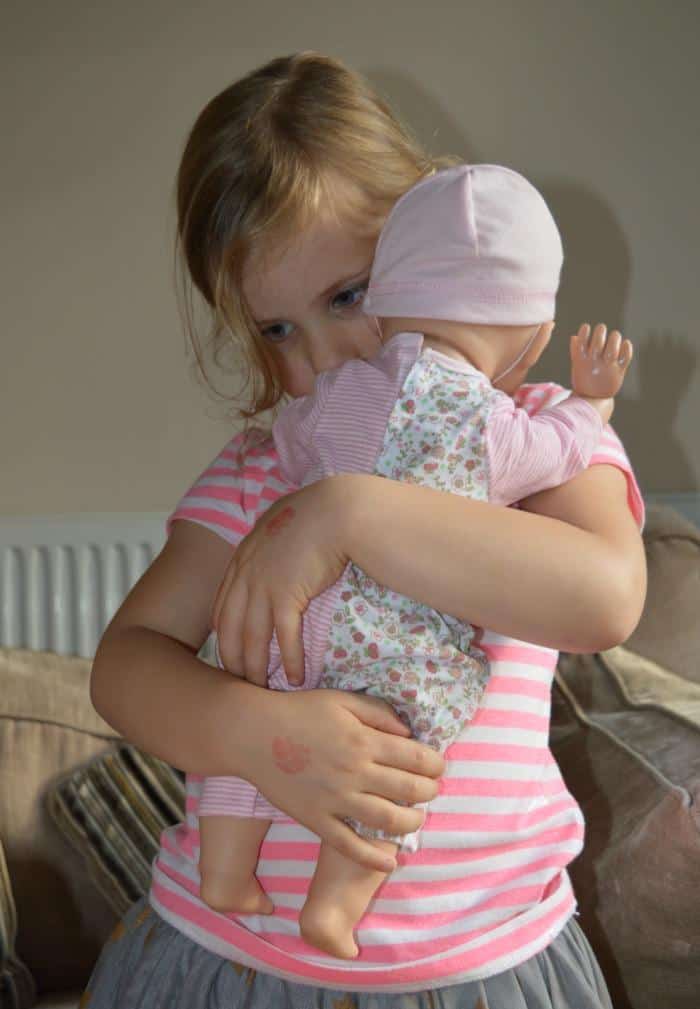 Seeing Baby Annabell crawl was very realistic and my daughter loved it.  She just needed to be put in the crawling position and once her head was moved up, she began to crawl.  She moved really well on the carpet, and we all enjoyed watching her.
When I showed my daughter Baby Annabell walking, she became really excited.  She loved that she could help her baby through these stages and it really bought the doll to life for her, making role and imaginative play a lot of fun.  The weight and size of the doll are perfect too, making for a very realistic baby indeed.
We've not had the doll long, so we can't comment on the battery life or how durable she is but she certainly seems very sturdy and well made. If you have a Baby Annabell fan in your house, and you are looking to make an addition to her doll collection this Christmas I think they will love the Baby Annabell Learns to Walk Doll just as much as my daughters did.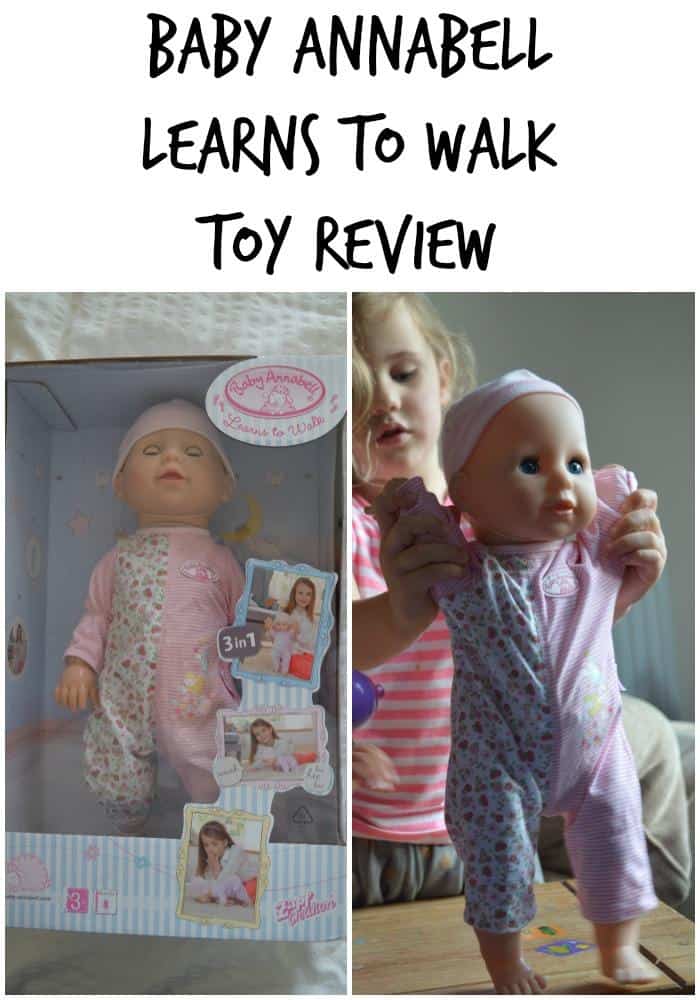 We were provided with the Baby Annabell Learns To Walk doll in exchange for this review but all thoughts and opinions are our own.