Travelling to explore a new place is what many of us love experiencing at one point in our lives and is something I'm really passionate about. At the same time, there are a ton of reasons how travelling can set even the most health-conscious individual' diets off the healthy path, and it's something that seems to effect me a lot! Your normal schedule is disrupted. Your gym equipment is replaced by handbags and suitcases. But if you can learn how to recognise and avoid the many potholes of travelling, you can stay on track with your diet and still return home without an empty wallet. Good news, right?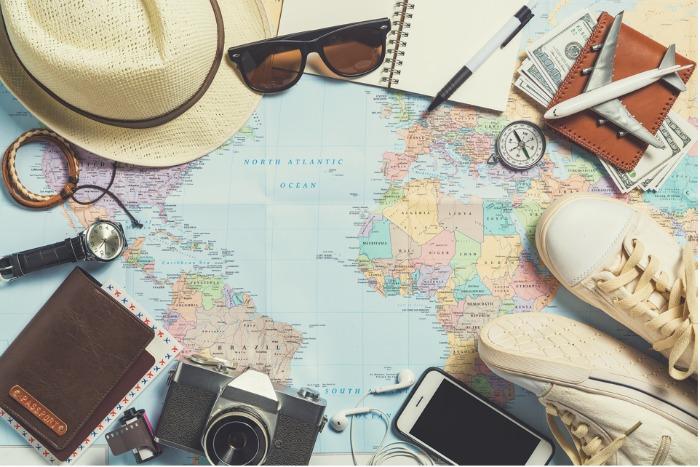 Eating Well on a Plane
Just because you're stuck on a plane for a few hours doesn't mean you need to settle for salty peanut snacks, congealed meats and starchy sides. Some flights may not even offer food or drinks to passengers if the flight is under a certain amount of time. And if you have kids flying with you, eating healthily while on a plane makes travelling while staying healthy just more difficult [Related on Zena's Suitcase: 5 Tips for Flying with Children].
With that being said, one of the best things you can do for your waistline and wallet is to bring what food you can from home. Fortunately the TSA's rules on food is pretty lenient and solid foods like fruits, nuts, carrots, trail mix and celery sticks are all healthy choices for foods to take with you when getting on a plane. However, because the amount of liquids is limited, bring a few empty water bottles with you to fill up when you arrive at the airport. Not only will this save you some money on drinks at the airport terminal, but it will also be easier to avoid getting sugary beverages such as fizzy drinks and juices.
When You Hit the Road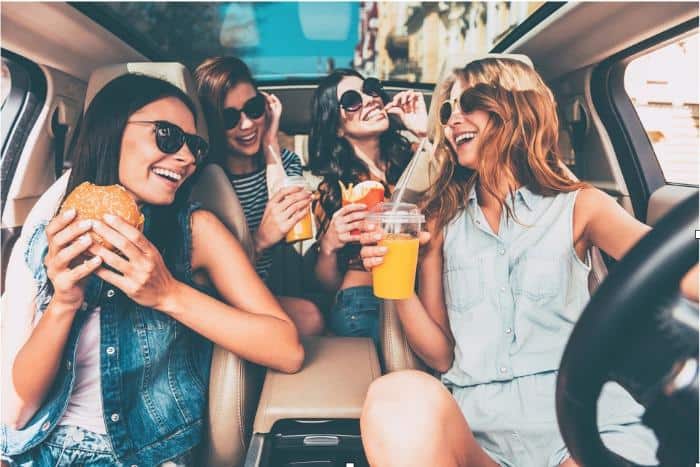 Enduring long hours of sitting in the car can make it difficult to eat a full, balanced and nutritional meal. Without the conveniences of home appliances, eating McDonald's at every rest stop can seem like a tempting option, especially when you're in holiday-mode with your family. Plan ahead before you set forth on your journey and fill a portable icebox with healthy snacks like protein-packed sandwiches, raw veggies and sliced fruit. If you run out of food, you still have more options than drive-through restaurants like Burger King.
Instead, seek out independent cafes and restaurants. Not only will you have more healthier choices than drive-through menus, but they will give you and your family a better flavour of the town you're in. Hungry House offer a variety of takeout menus from local restaurants that can also have your meal ready to eat by the time you pass by it. And if you're on a budget while travelling, you can sort through the online menus by pricing.
Stay Active At Your Destination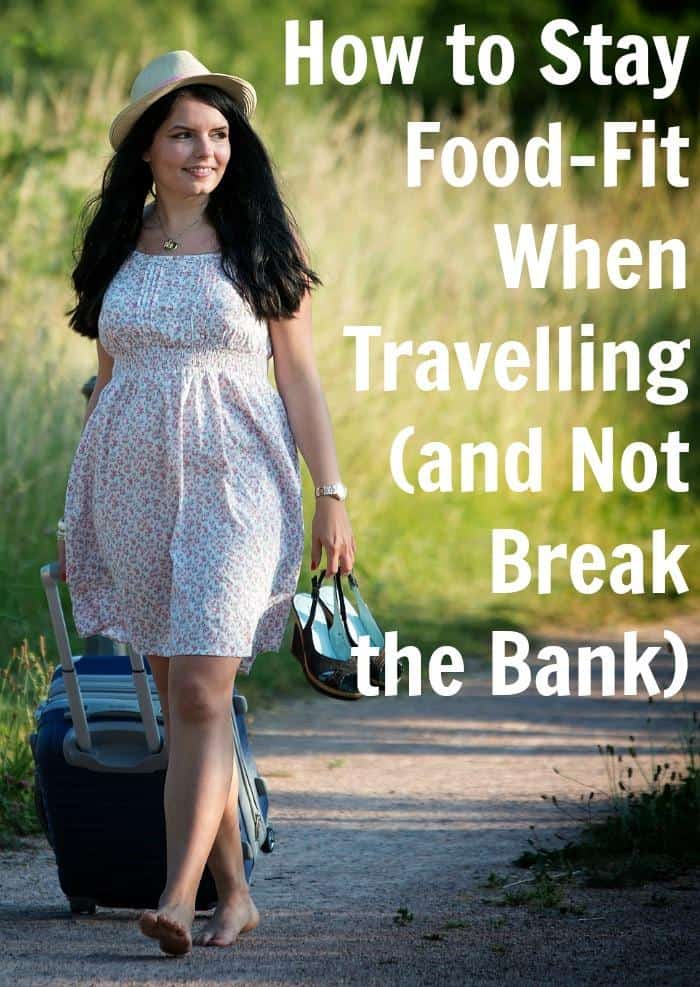 If possible, seek out hotels that have a fitness centre and/or pool for their guests. Depending on what kind of terrain you'll be surrounded by, free activities like hiking, running and walking keep your body active while relaxing with the new scenery at the same time. Wherever your destination may be, there are endless possibilities to ensure that your travelling experience stays fit and affordable.