Did you know there was a Playmobil Advent Calendar?  We certainly didn't until we received the Dress Up Party Playmobil Advent Calendar to review as part of our role as a #PLAYMOBILPlayologist.  What we also didn't know is there is a whole range of exciting non chocolate advent calendars in the range suitable for boys and girls, no matter what they love.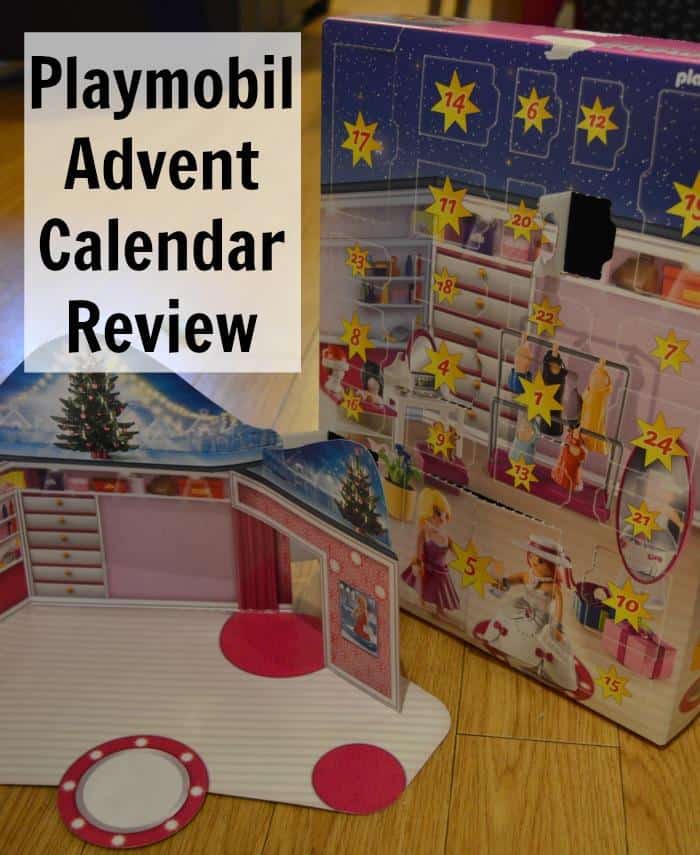 There are Christmas themed advent calendars, Fire Rescue Operation, Pirates or Farm related sets to choose from so if you are looking for something a bit different for your child this year, then this could definitely be the answer.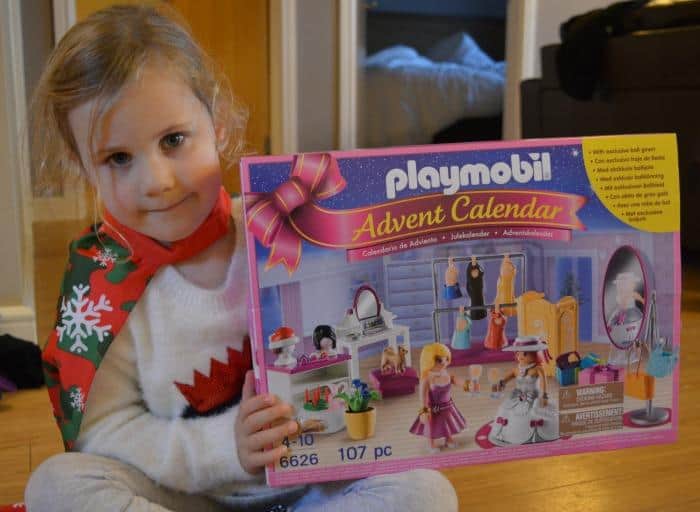 Our Dress Up Party Advent Calendar came with 24 boxes for us to open.  Each box contains a different Playmobil toy related to the theme.  Parents can see what toys are included in each compartment on the box cover, but this can be removed so that the children don't know what the surprise is going to be.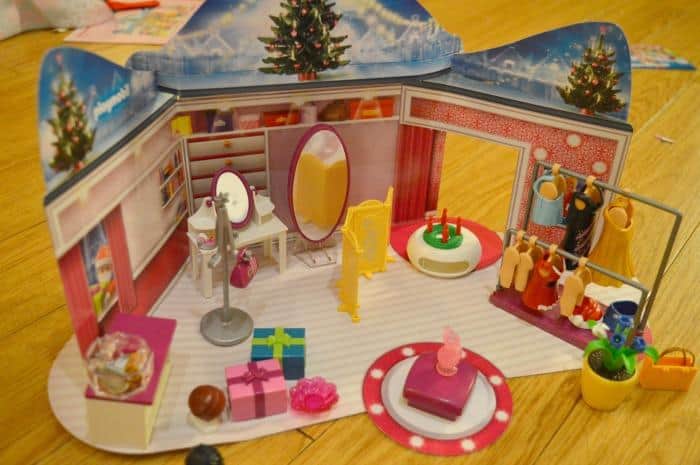 The Playmobil Advent Calendar also comes with a 3D play scene to add your toys to and bring them to life for role and imaginative play.  You can also add your Playmobil to existing to sets you have for extra play options.
If you are looking for a non chocolate Christmas Advent calendar for children, I have to admit I think this is a great option.  It's great value for money at £19.99 and builds to a fantastic Playmobil toy collection.  If you are planning on buying Playmobil sets for your child for Christmas this would be a fantastic way to build it up.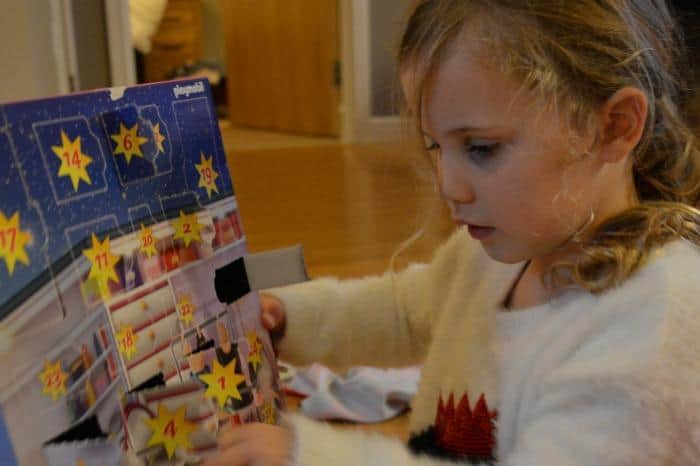 The girls loved opening all the boxes to find out which toy they got with each box.  The quality and range of toys they received was also great, just proving to us that Playmobil are without a doubt one of the best manufacturers of preschool toys.  The attention to detail is amazing, and something that the kids really love.
Other Playmobil Reviews from Zena's Suitcase
We received the Playmobil Advent Calendar in exchange for this review, but all thoughts and opinions are our own.