Recently we went on a family road trip.  We were heading to Bluestone in Pembrokeshire, but experience has told me this is a long way to drive with two small children.  We planned an over night stay at Premier Inn Lewins Mead in Bristol and discovered there was a Brewers Fayre at the same site.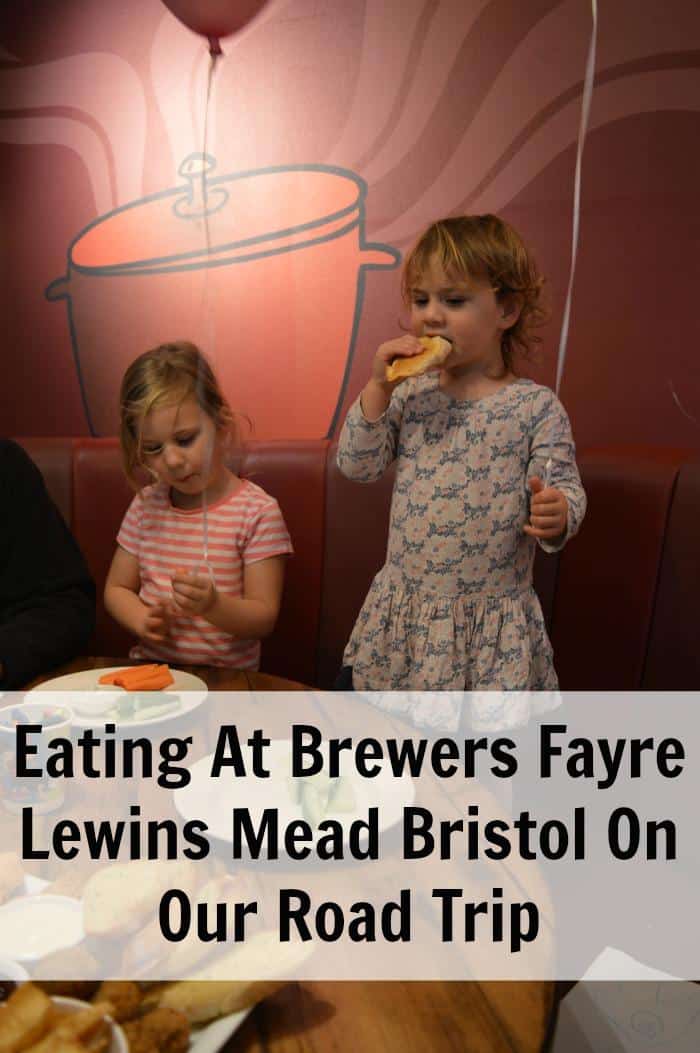 When Brewers Fayre found out that we would be passing through, they very kindly invited us to try their restaurant at Lewins Mead in Bristol.  As you might already know, we've been to Brewers Fayre a few times, and generally have good experiences of eating in their restaurants as a family.
Being able to eat here while we were staying at Premier Inn Lewins Mead also made planning our evening and sticking to the girls bedtime routine so much easier.  They love travelling and exploring new places with us, but they also really value their routine and we find it keeps a lot of tantrums at bay.  Happy kids, make for happy parents, especially when you are going on holiday.
Brewers Fayre Staff Were So Helpful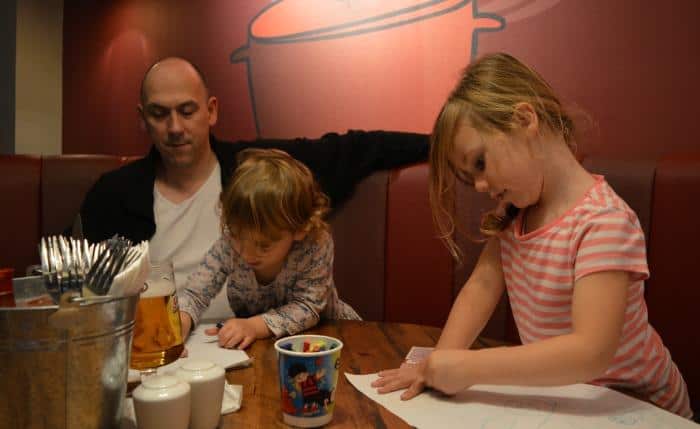 Firstly, I really have to give a big shout out the the staff at Brewers Fayre Lewins Mead.  They were lovely and so helpful.  Eating out with children can be quite a challenge, but the staff really got this and listened to all our specific requests like 'don't bring the drinks to soon' and 'could we have the colouring when they've eaten'.  They also realised we were visiting the city on a short break, and offered us some tips on where to go and where to avoid.  This kind of local insight is so valuable when you are new to a city.
We Love The Brewers Fayre Children's Menu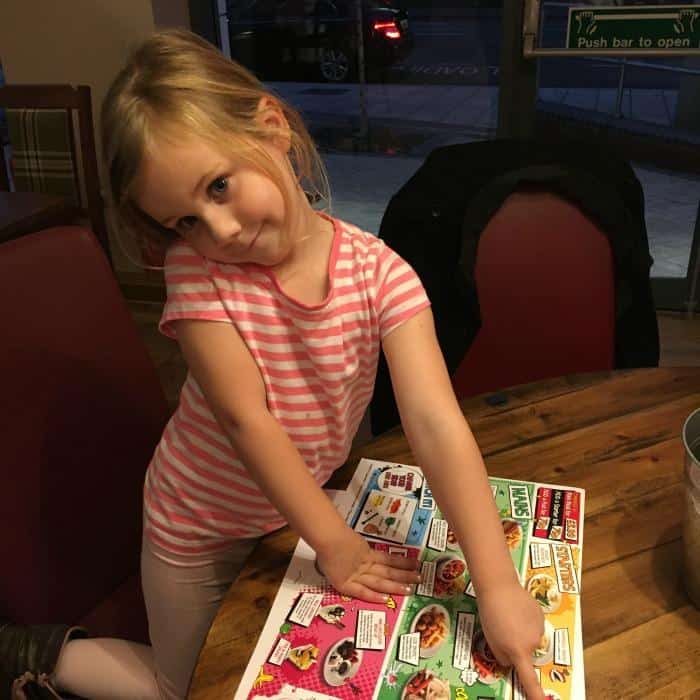 The children's menu at Brewers Fayre is great value for money, and gives lots of choices for kids.  I love how they use pictures so the children can see what the food is going to look like.  This is great for fussy eaters and children who aren't able to articulate their choices just yet, like our toddler.
Our girls picked the garlic bread and the veg sticks to start with both opting for the chicken bites with chips and beans to follow.  Daddy and I started with the combo feast, which is a really good value option if you are both having a starter.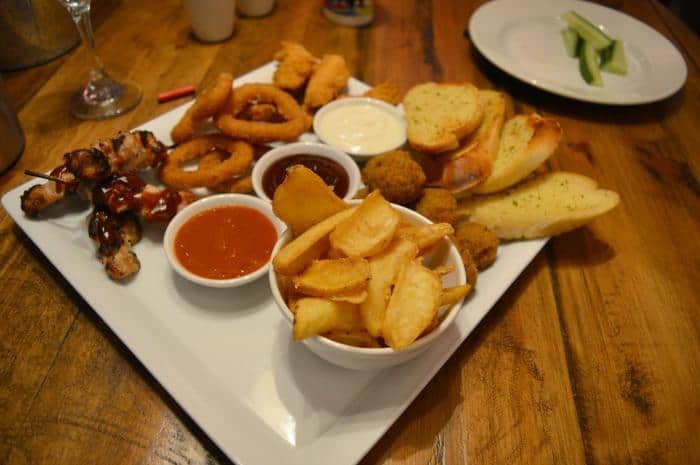 Daddy wanted a feast, and that's exactly what he got.  The mixed grill with a dianne sauce turned up and I immediately had a bad case of food envy.  I wish I'd have picked that for my main.  Instead I opted for a new choice of the menu, beef stew and horseradish dumpling.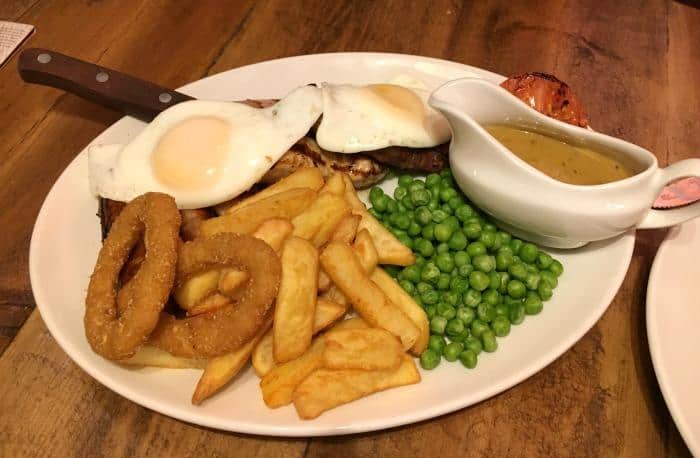 I was expecting a big dose of comfort food on a plate, but sadly I was left a little disappointed.  The stew was fine but I would have like to have seen a few more vegetables with it.  The mashed potato was creamy, but the dumpling was a real let down.  I was expecting something light, fluffy and packed with flavour but instead I got a rather over cooked, hard and tasteless version.  It's definitely not something I would pick again if I'm honest.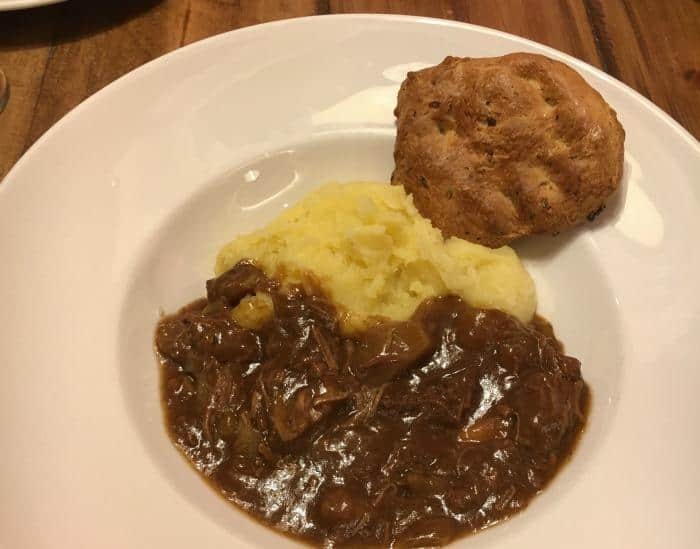 Brewers Fayre Festive Menu
Despite the hiccup with the beef stew, I would have no problem visiting this or any other Brewers Fayre again.  The Brewers Fayre festive menu is now available and I will be bearing it in mind this Christmas as we really enjoy eating out this time of year.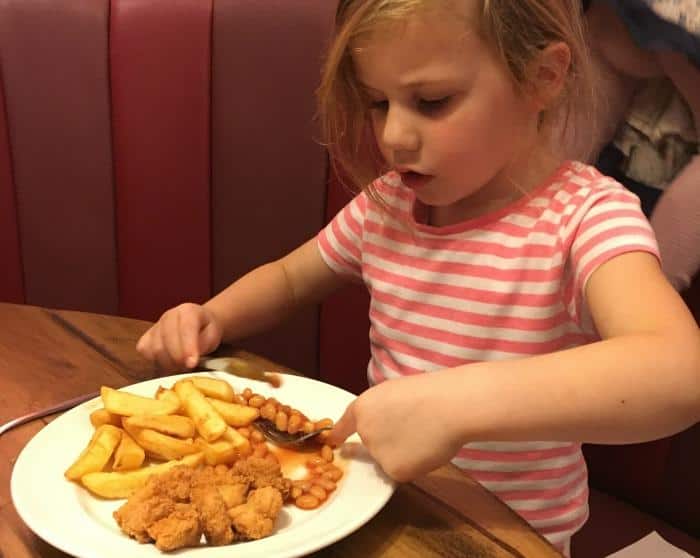 There are two courses available for £10.49 or 3 course for £13.49.  Children under 12 years of age can also enjoy a 3 course meal for just £4.99.  That's a real bargain.  How could anyone say no to this ice cream sundae with After Eight mints!  I think this will be featuring in our Christmas countdown somewhere.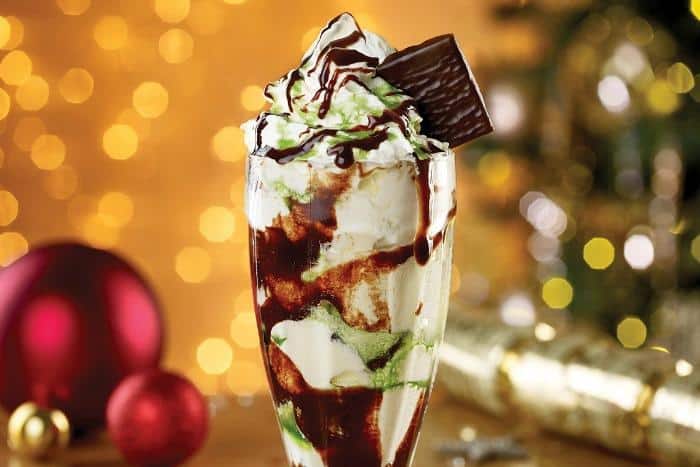 We were provided with a complimentary meal at Brewers Fayre Lewins Mead Bristol in exchange for this post, but all thoughts and opinions are our own.