Our house is a very busy house, and maintaining a sense of calm in it is one of my constant challenges.  I'm determined to get on top of this in time for Christmas.  One thing that seems to add to our house stress levels is the clutter and ambience.  Daddy is a bit of a stress head anyway, and trying to keep everything calm is a real challenge.  The girls can often disturb the calm in the house too by emptying a container of toys of the floor or just by doing what siblings seem to do best, fight!
I'm hoping that by working on making the home calmer, that in turn the family living in it will also be a little calmer and stress free.
Add A Calming Scent To Your Home
We were recently sent a gorgeous Amy Victoria reed diffuser to try out.  The fragrance we were sent was the Lavender and Rose, and it's a really lovely scent.  We've been using it for just a couple of weeks now, and it seems to be blending into the family home a treat.  The Amy Victoria reed diffuser is beautifully packaged, making it the perfect gift for Christmas or a special occasion and contains only the very best essential oils and natural ingredients.
We have a open plan living room and dining room, and I've placed the diffuser in a spot in the dining area, but the lovely calming scent still makes it through to the living room.  It's been a real godsend to be honest, as my husband doesn't seem to like candles.  They make hime cough and he often finds the scent over powering.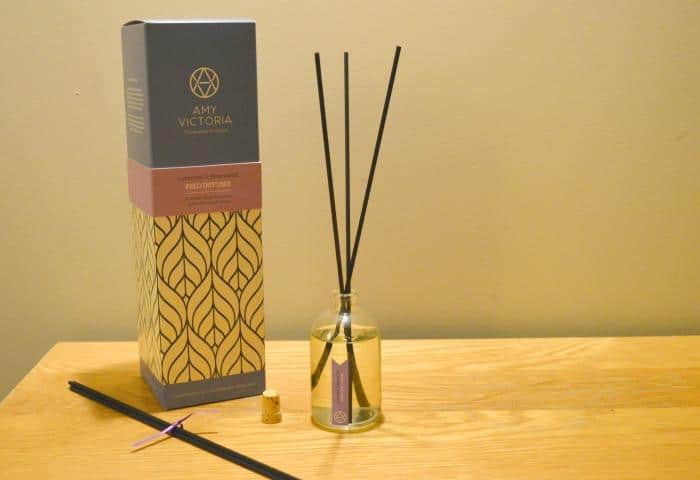 With the Amy Victoria diffuser you can control how strong the scent is by the number of reeds you add to the bottle.  We are only using 3, but it's really effective and provides the perfect amount of scent for us.
Declutter The Hall And Entrance To Your Home
The porch and hallway in our house always seem to be cluttered.  It doesn't create a good first impression and certainly doesn't set a good mood for us as a family.  I'll be finding a place of all the items that have taken up home here and creating a sense of calm for us to walk in to.  It might mean a few trips into the loft.  I'll also be nagging Daddy about putting his coat away properly, at the same time as I'm telling him to not leave wet towels on the bed.
Get Enough Storage
One of our biggest problems is storage.  I thought I'd found the toy cupboard to answer our prayers back in September and placed an order.  Unfortunately it's only just come into stock, but I know it's going to make a big difference.
We have toys everywhere, in different boxes and buckets but the problem is the girls can see them.  This means that they just pull out what they want when they want, and before you know it you've lost the living room floor.  The toys are going to be sorted and put out of sight, so that one thing can come out at a time.  I can't tell you how excited about this I am.  It will make being at home and working here so much easier.
Have A Good Clear Out
With Christmas soon upon us, it's time to identify the toys, clothes and any other gadgets that aren't in use and send them off to charity or the waste tip.  I've had my eye on a few things that need sending away, and I can already feel how therapeutic this will be.
A Place For Everything
One of my biggest challenges is getting the whole family to buy into creating a calm and stress free surrounding for us to live in.  we have that issue of shoes and coats being flung everywhere when people come home, so it's time to try and get everyone into good habits.  Hopefully getting some good habits instilled in both Daddy and the girls will help to bring a sense of calm to our home.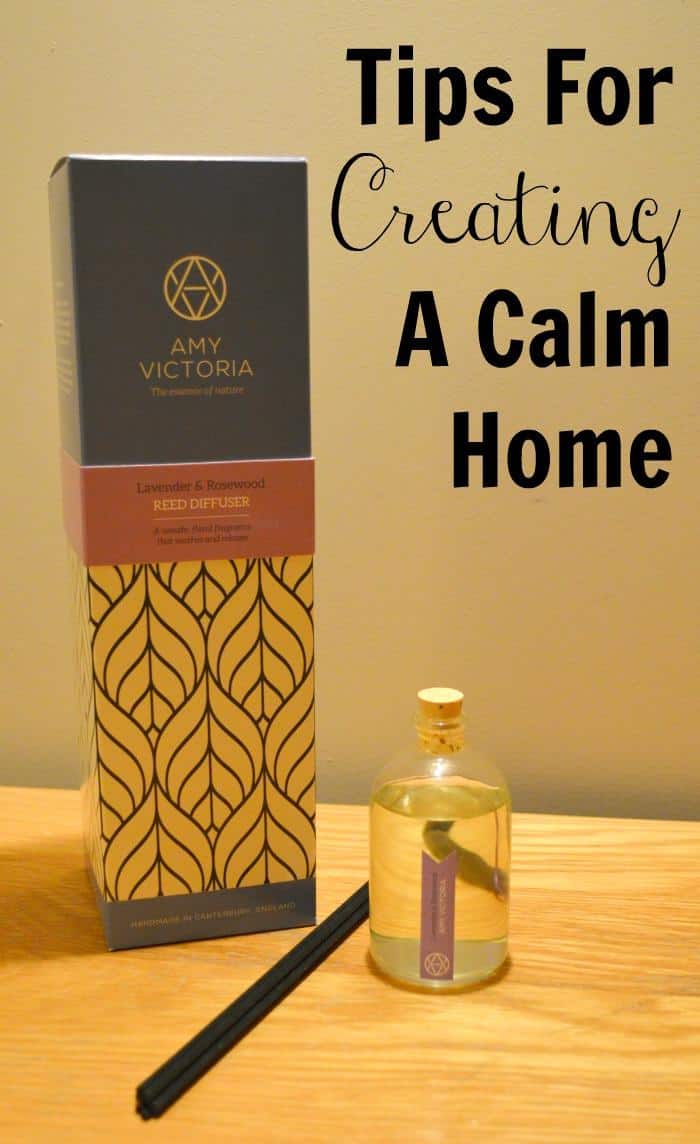 Redecorate
This will be my project for next year.  We currently have a decor of browns, reds and creams.  I find it all a bit dark and glumly at this time of year so I think it's time for a change.  I want more pastel shades, with grey being the base colour.
Perfect Lighting
I've come to notice that our lighting isn't great and certainly doesn't promote a calm atmosphere, especially at night.  Daddy has a preference for watching TV in the dark, but there are times when lighting is required.  I'll be looking out for a new table lamp to add to the living space to create a more homely feel than using the 'big light'.
What are your tips for creating a calm home?