Over the last month, we've had a some great kids books and craft supplies for preschool and early years children sent to us that I wanted to share with you.  With Christmas coming, I thought this could help you out with some Christmas gift ideas for kids who like to read and create.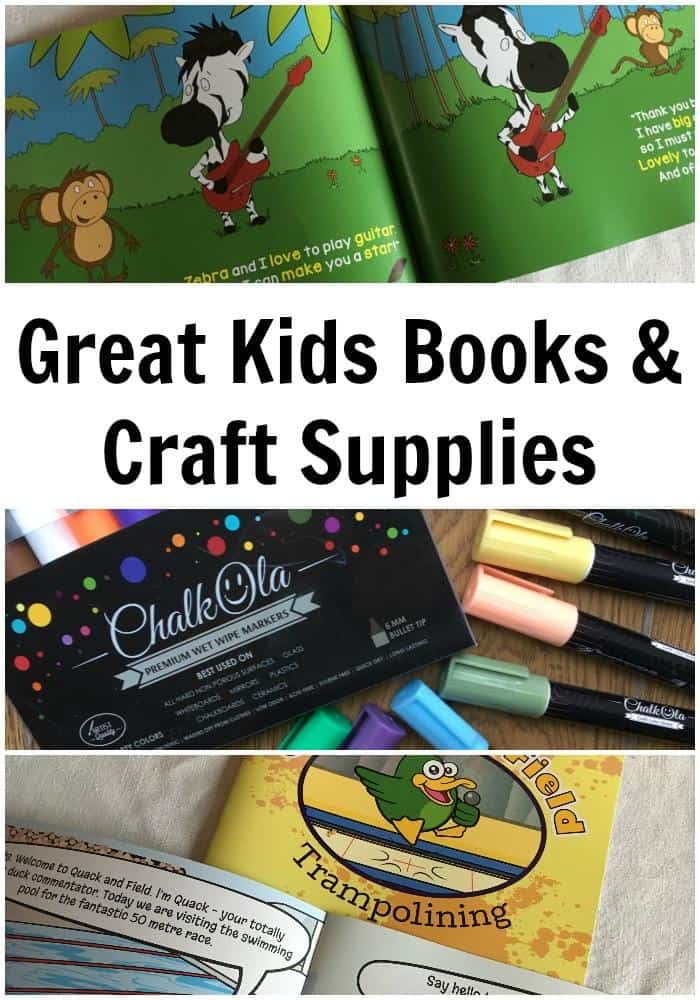 ChalkOla Pens
The first is ChalkOla and we love this product.  They are chalk pens without the messy dust that goes with them, and they are great for kids!  One thing that drives us mad is chalk dust, and I've got to be honest, it really puts us off letting the girls use chalk indoors.  It means that the girls mainly play with chalk in the summer, which seems a real shame.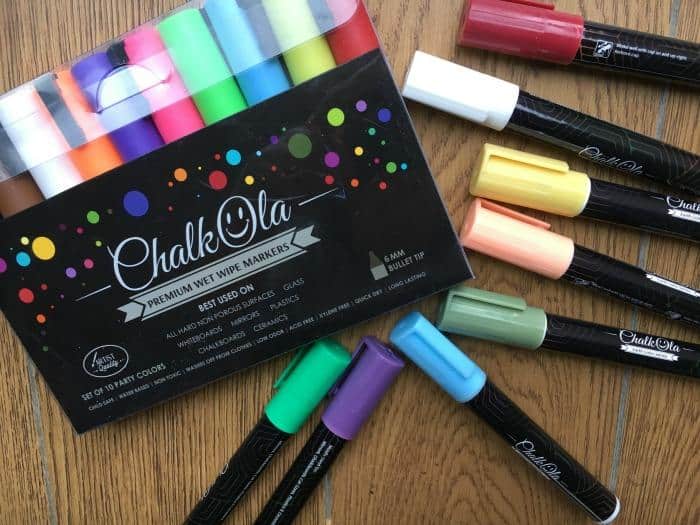 When ChalkOla got in touch with me and asked if we'd try out their pens, it seemed obvious to say yes.  We had a few children round after school so we could really put them to the test and we all thought they were great. You can use them on hard non porous surfaces like glass, whiteboards, mirrors and chalk boards.
We have a set of patio doors, so this seemed like the perfect place to use them.  All the kids got stuck in writing their names and drawing pictures.  When they are finished, the chalk pens wipe off, with a bit of effort, but they do come off.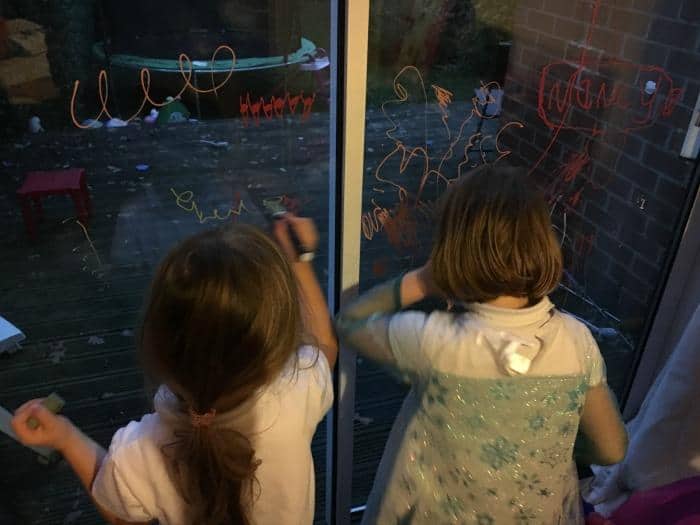 I'm really impressed with ChalkOla and if you want to take a look at their website, click here.
We received the Earth Colours, which you can buy from Amazon here.  We also received a bright set of colours which can be bought here.  I can also offer Zena's Suitcase readers a 20% discount code to purchase the product through Amazon, just enter 20OFFSTR when asked.
Jungle Jam By Louise and Noam Lederman
It really is all about reading in our house at the moment, and both my children love to discover new stories.  Jungle Jam is lovely story about Mikey the Monkey who loves to sing.  He goes off around the world to follow his dreams, and meets some new friends along the way like Ziggy the Zebra and his guitar and Ella the Elephant and her drums.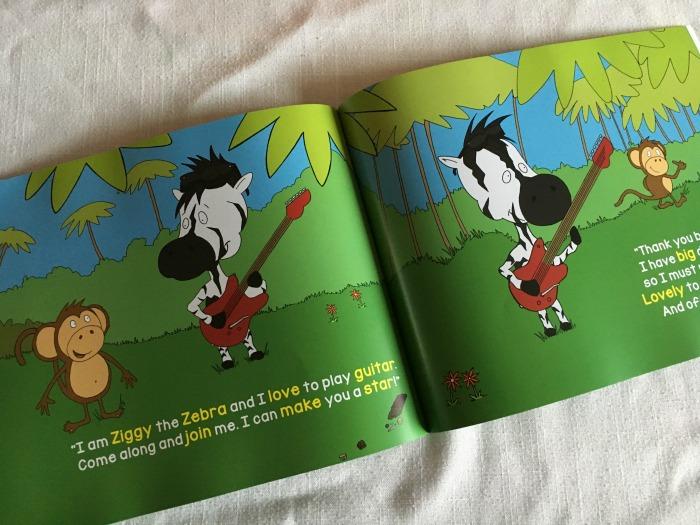 The illustrations in the book by Jason James are lovely, and make this a great picture story for children as well as something they adore listening too.  The story also rhymes, which we love.  My daughter loves to memorise stories she likes and she is already asking for the story every night so she can learn it for herself.  Memory is such an important skill for reading, and books that help support this skill are really helpful.  Pretty soon she will be able to tell the story herself, with the help of the pictures and her new found reading skills.
In the end, all the animals come together to make a band, and the story gives children a lovely message about what you can achieve working together.  I would definitely recommend adding this to your children's reading list very soon.
Quack and Field by Rob Foster
Finally, we have also been reading two books from the Quack and Field series by Rob Foster.  These combine two things that are really important to me.  I want my children to enjoy reading and be inspired to take part in sports.  We currently do swimming lessons and go to gymnastics so the titles Swimming and Trampolining jumped out at us straight away.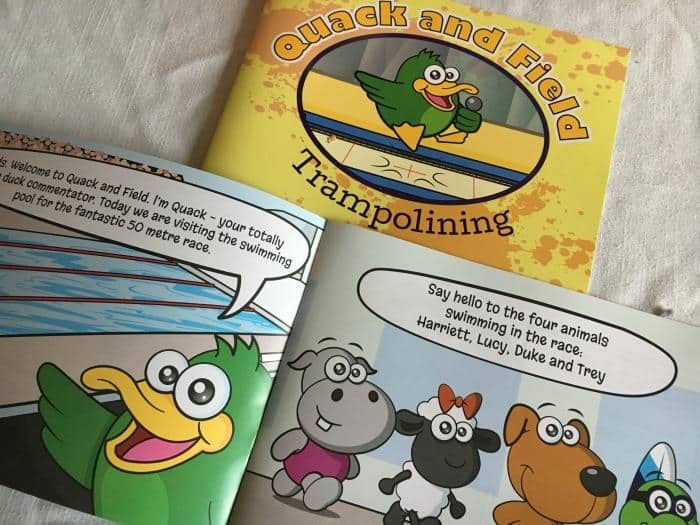 These books are presented in a comic book style, with a little less flow to the story than I would like.  Each book introduces the event, and the competitors with a fact file on each character.  The books explore each event with a lot of humour and some great graphics.  They look at the challenges the competitors face, and look at how they can improve taking part.
We found that these books gave our girls a lot of giggles, and helped us to have lots of discussions about what happens at competitive events and how we can improve at a sport.  This couldn't have come at a better time for us, as we are just starting to think about competitions for gymnastics and there has been some anxiety around this for my daughter.
We were provided with these kids books and craft supplies in exchange to be featured in this post, but all thoughts and opinions are our own.