Well folks, the New Year is very nearly here and I'm sure your mind has wondered towards the idea of making the odd New Year's resolution.  As we approach the 1st January, there is an air of optimism about what the year ahead might hold, and if we are looking to make some changes to our lifestyle it can be a great opportunity to start making progress towards our goals.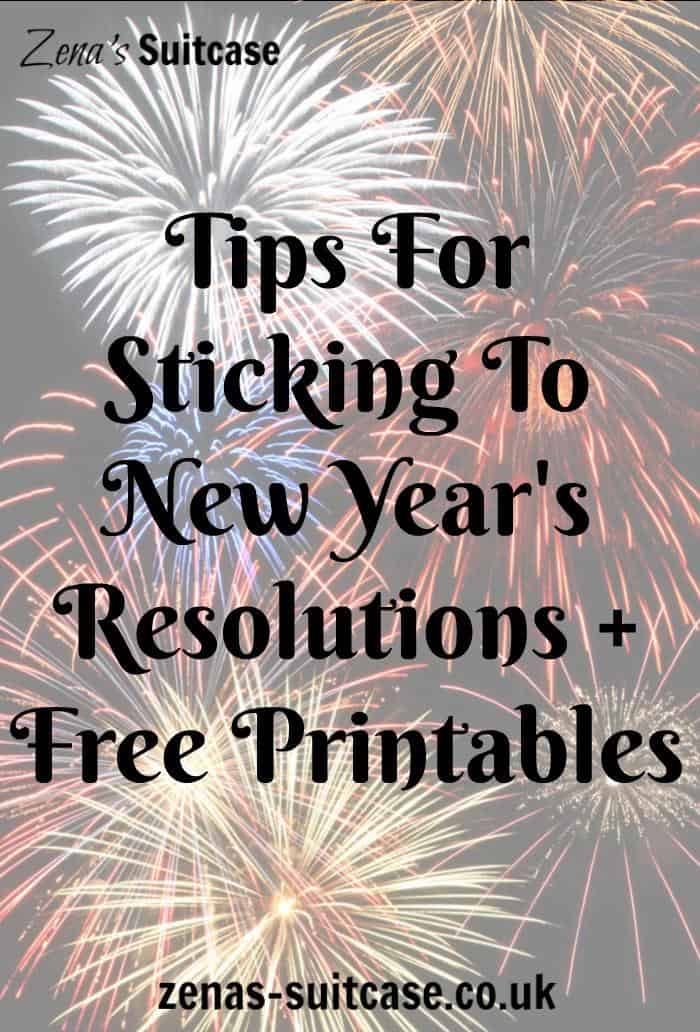 You may have been trying to make changes all year, with varying degrees of success, but the New Year gives us the opportunity to wipe the slate clean and put any bumps in the road behind us.  I have my own personal goals, that are with me all year, but I like to take the opportunity the New Year brings to reflect on how things are going and think about how I can improve my progress in the year ahead.
Here's a list of popular New Year's resolutions that you might be considering or could inspire you for how you will be approaching the year ahead:
Stop smoking
Be more organised
Find a partner
Start a savings plan
Spend more time with family & friends
Learn something new
How To Stick To Your New Year's Resolutions
You may have a list of changes you want to make, but unless you have a plan to go with them I'm pretty confident that the list will be all but forgotten by the second week of January and that feeling of optimism will be lost and will start to look something like the January blues.
What ever it is you want to achieve, the plan is probably more important than the end destination. Small increments towards your goals every day or every week will give you the success and momentum you are looking for.  Take this simple 52 week savings plan for example.  If you save a little each week, just look at what you will have achieved by next Christmas.  That has got to help with the Christmas shopping hasn't it?
Free 52 Week Savings Plan Printable
If there are a few areas in your life you would like to change in the year ahead, there is absolutely no reason why you can't take them all on now.  By taking a balanced approach and concentrating on small changes in each area every week, you will soon have the life you aspire too.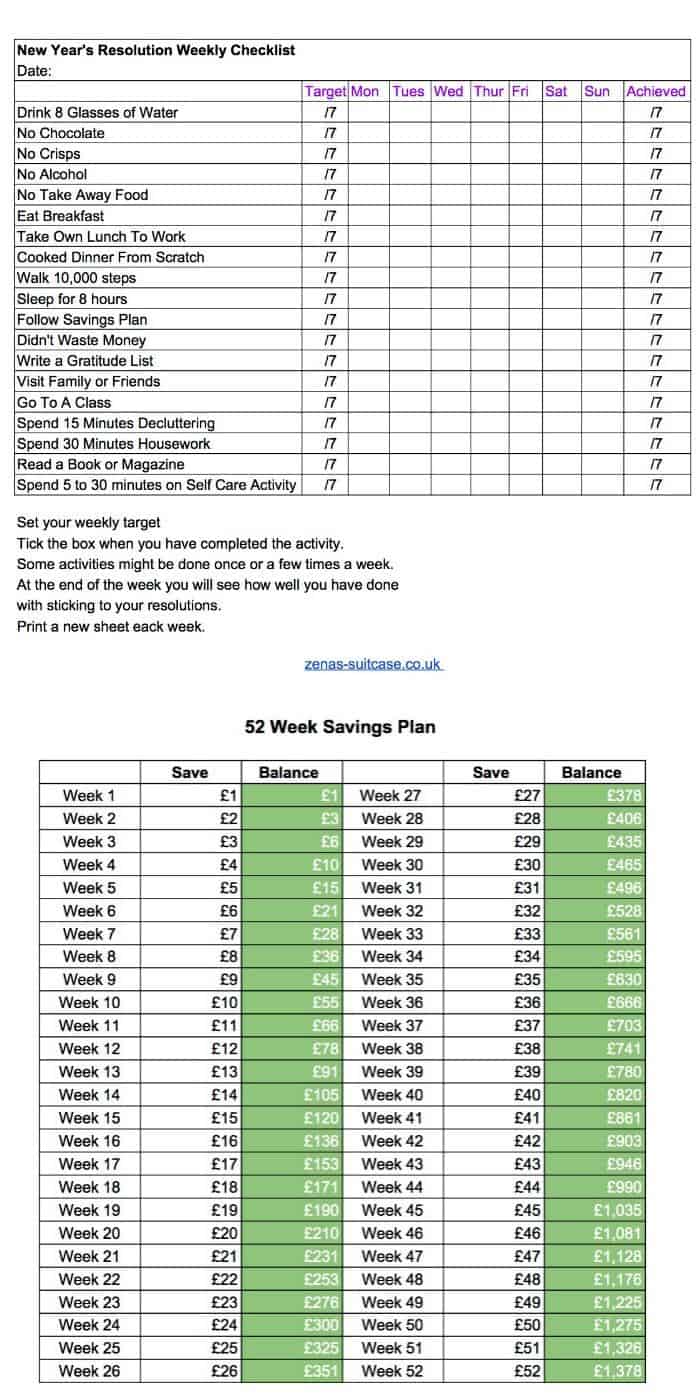 We are very much creatures of habit, and having successful New Year's resolutions is all about making small changes to our habits.  If you make a commitment to change some of your habits over the next month, you will start to see real progress and changes in your behaviour.  You will also see the changes that you are implementing become easier as your new habits start to become second nature.
To help you achieve the success you deserve I've made you a free New Year's Resolution tracker to help you out.  If you are looking for a healthier lifestyle in the year ahead, print this out and start making the changes you need to achieve your goals.  Your New Year's Resolution checklist will help you to lose weight, exercise more, follow a savings plan and much more.  All you need to do is print one off each week, set your targets and monitor your progress.  By seeing what you have or have not achieved you will be able to make the adjustments you need to your week to stay on track.
New Year's Resolution Weekly Checklist
Lets make this year your year, and get to work on those changes from the get go.  There is a lot going on in the world that we can't control, but there is a lot we can control too.  If you stay healthy, happy and positive you will bringing that to yourself and the people around you and that's a pretty good focus to have, right?
Please do download these helpful plans to keep you on track.  Pop back each week for your checklist and let your friends know what a great idea this is.  Let's put an end to failed and forgotten New Year's Resolution's and make this year the year of change.
Don't forget to enter the fab New Year Giveaway & win £50 of PayPal cash!