Last year, Princess and I were invited to London to take a sneak peak at the new Spring/Summer children's collection from Nutmeg.  Nutmeg range is sold in Morrisons stores up and down the country, and provide affordable, fashionable clothes for babies and children.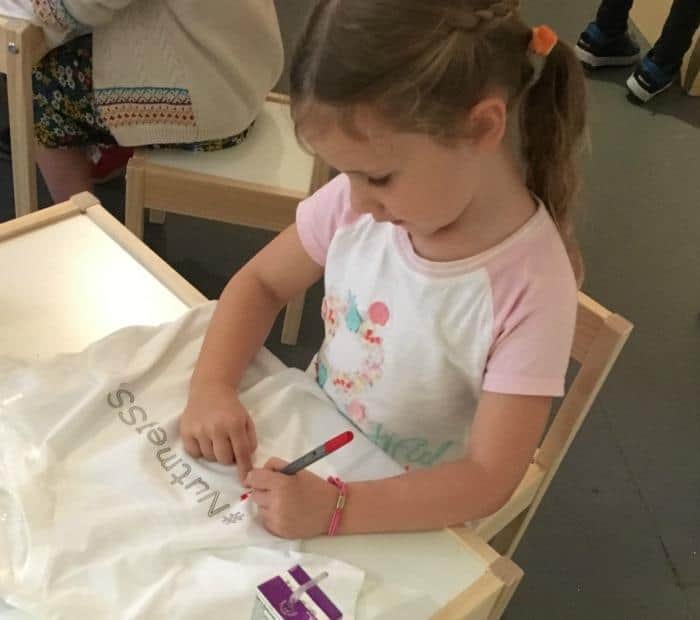 We love any excuse to visit London, but when I told my 4 year old she was going to see a new clothes collection she squealed with excitement.  Clothes seem to be a big deal for both my daughters, and they have expressed an opinion about the clothes they wear from a very young age.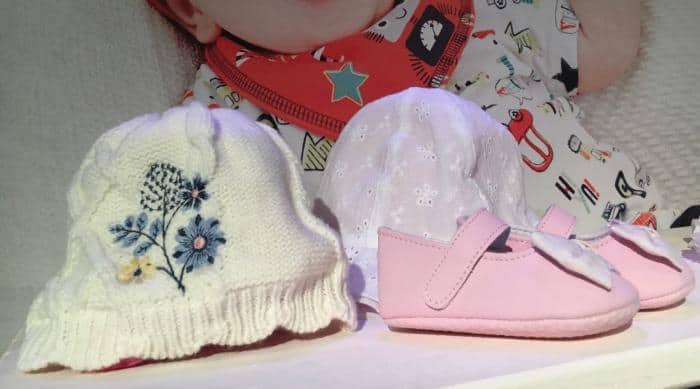 I was really looking forward to taking her to see the collection and to see how she would react to the different outfits that are going to be featured in the supermarket anytime now.  It was also a good opportunity to share mine and my daughters thoughts with Nutmeg about the new spring/summer range.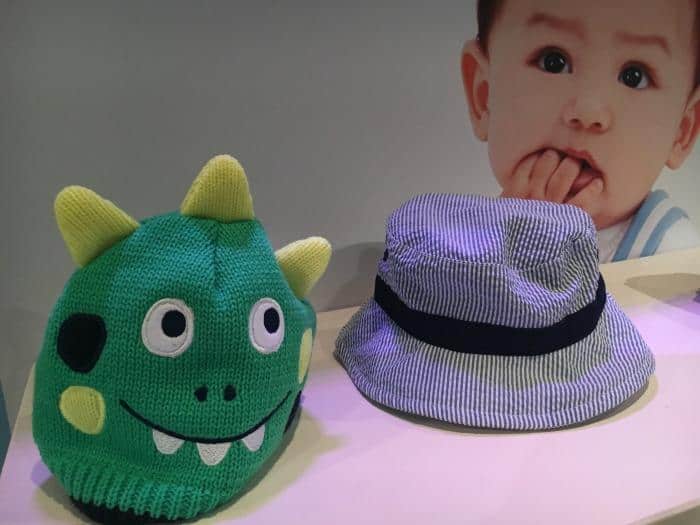 My daughter had a lovely time designing her own t-shirt and playing shop in the children's play area, while I browsed all the clothes.  There are some really cute baby clothes coming out from Nutmeg this season, and I have to admit this was my favourite part of their range.  I think they have done well with the boys clothes, making them vibrant and fun to wear.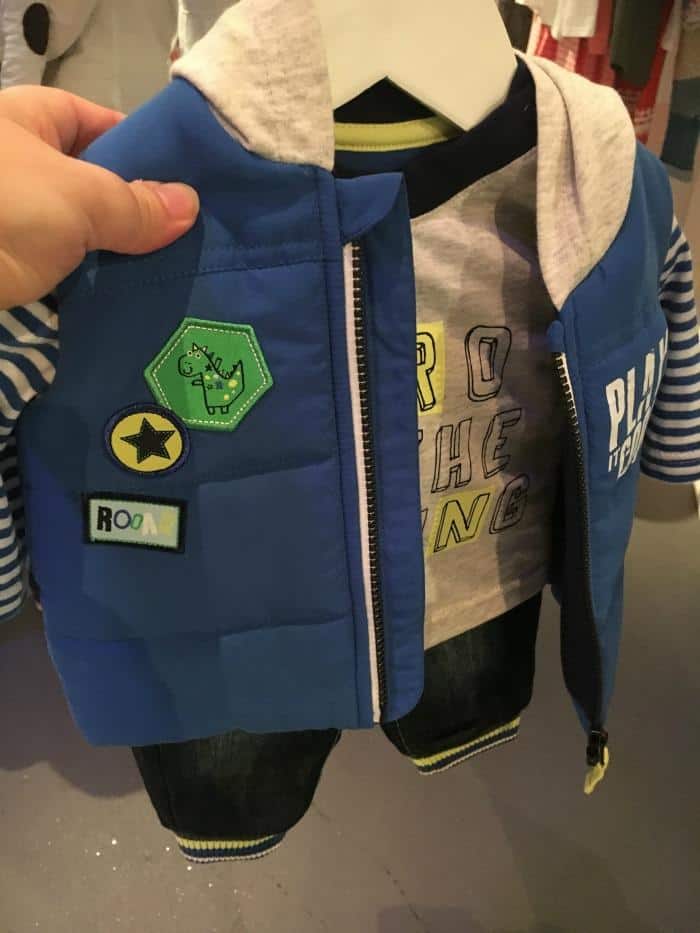 Boys clothes have changed a lot over the years, and it's good to see as I remember a time when there really wasn't a lot to choose from.  I almost got the feeling from this collection that the boys clothes had surpassed the girls outfits, which were sticking to the same cute slogans and flowery patterns.  I'm keen to see a few more postive slogans, and some more edgy designs for the girls.  The girls clothes felt like they needed more girls power, and less girl flower is you know what I mean.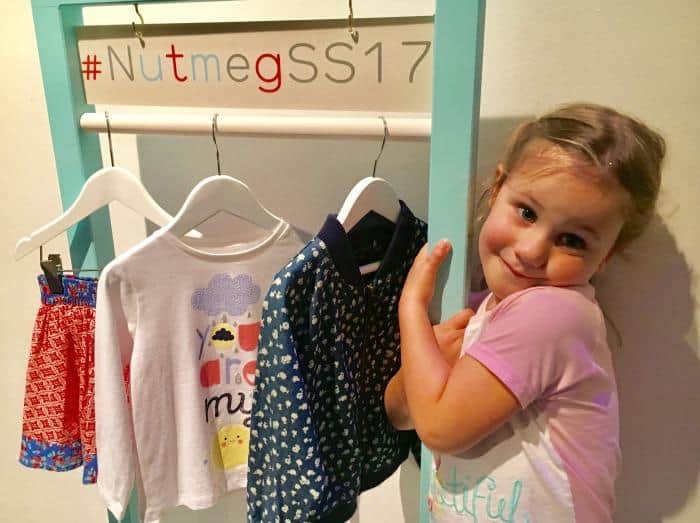 We have picked out our favourite Nutmeg outfits to share with you from the day for this post, and would love to know what you think.  Are girls clothes starting to fall behind boys outfits in terms of cool and fun to wear?