When Daddy got back from America. I told him I was going to see my Dad.  It wasn't something we had really spoke about before he left.  We were to busy dealing with his fear of flying, and to be honest this is very much about my story.  The next day, I dropped the kids off at nursery, and ferried Daddy to work as I would do normally but then I took a different route, to picturesque middle England to see my Dad.  Visiting your Dad shouldn't be a thing should it, but when it's been 24 years, there's quite a few mixed emotions to deal with.
When I first found out he was still alive and that I could see him, there was apart of me that was quite excited.  I wished I could have visited straight away, but circumstances dictated that I had to wait a little while.  For me this was a good thing, as it gave me time to process the news and decide which feelings belonged to me as an adult, and which belonged to the child inside me who wished and hoped things had of been different.
The excitement passed, and I settled back into my normal life until the day came round to make the trip to see him.  It was a cold day, and I drove through several rather symbolic patches of fog in the 2 hour drive across the country.  I was heading to the town I had lived as a baby, but had not seen since and to see a father I hardly know.  I was a long drive in many respects.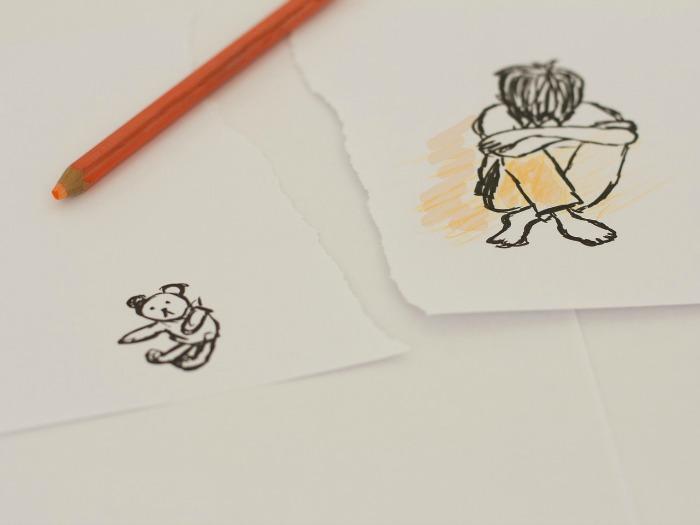 I met with my aunt and cousin in the carpark.  I was grateful for the company, even though they were practically strangers.  At least they knew my Dad, and could support him.  My aunt is a tough cookie, and doesn't take any nonsense, even from my Dad.
When I saw him, I felt more emotional than I thought I would.  I gave him a hug and wiped the tears from my eyes before sitting down.  The last time I saw my Dad, he was OK.  Now, he was in a nursing home in a wheelchair.  He could speak, but it was broken.  I could understand most of what he said, but sometimes it was a struggle.
His life has changed so much, and he's gone from being an elusive rogue to barely existing.  It was quite a change from the man I saw when I was 17.  It was sad to see his spirit so broken.  We talked about the children, and I showed him photos of the 3 grandchildren he didn't know he had.  It seemed like good news, and of course, he'd like to meet them but one step at a time.
Lots of staff came in to his room over the course of the visit, and he seemed to get on well with them.  He was clearly close to his sister and niece too.  After a while they left, and it was just me and my Dad.  I had nearly given up ever having this moment, but here were talking about how the girls wear princess dresses all the time, and filling in some of the gaps like where my name came from.
With a drive back to Nottingham ahead of me, I had to cut our visit short and hit the road.  It felt sad to leave him in that room, but at least he had a new family to think about and some pictures to add to his wall.  I hope they make his days a bit brighter.  I decided to get a bite to eat and take a quick look at this town where I had lived as a baby.  I needed the air and to process what had just happened.
I'm not angry at my Dad for not being around.  It is what it is.  He has had a colourful life, and perhaps not one that was conducive to having a family.  Those were his choices, and for those choices there are also consequences.  We can't change the past, but perhaps we can make a slightly brighter future.
After I drove home to my girls, I gave them the biggest hug I could.  They drive me potty some days, but I wouldn't change any of it.  I don't want to miss a second of my kids growing up,  and I never want to be the person sat in a home wondering if one day one of my children might turn up.  I learnt a lot about who I am the day I visited my Dad, and I learnt a lot about who I'm not too.  I am proud of the life I have made for me and my children, and it's something I have become even more grateful for from this experience.