We enjoy eating out as a family, and it always features on our list of things to do when we are on holiday.  During our weekend away visiting Warwick this was no exception and when we found out there was a Pizza Express just down the road from our hotel, it seemed like the perfect choice for eating out together.  We all love pizza, but there's something about eating at Pizza Express that makes it feel like an extra special treat.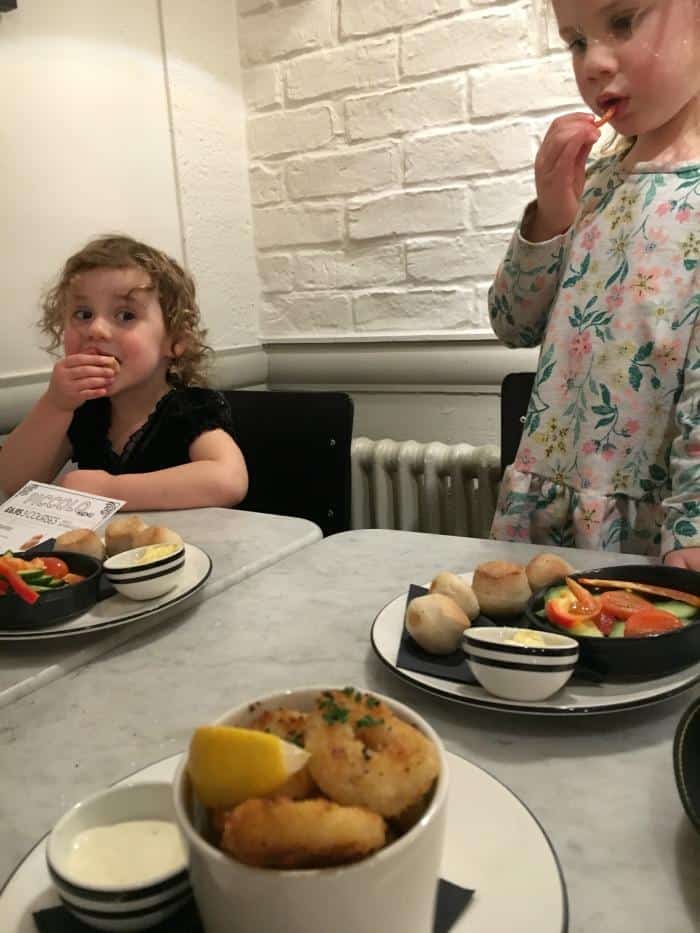 I like restaurants that provide good quality food, a great atmosphere but also make families feel welcome.  Pizza Express ticks all those boxes for us, so after a busy day exploring Warwick Castle it was the perfect place to enjoy a relaxed family meal together.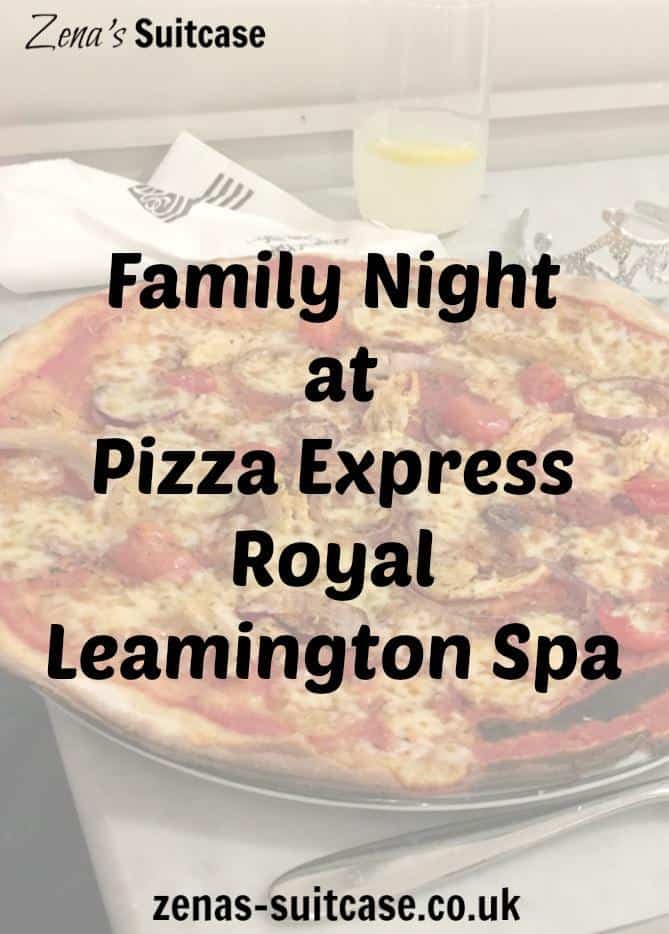 The children's menu is a big hit with the kids, and such good value at £6.95 for 3 courses.  Having a good value kids menu like the Piccolo Menu makes eating out as a family really affordable.  It also gives the parents the chance to indulge in 3 courses if they want to.  As we are big fans of the Pizza Express calamari we decided to start there while the kids enjoyed their classic dough balls.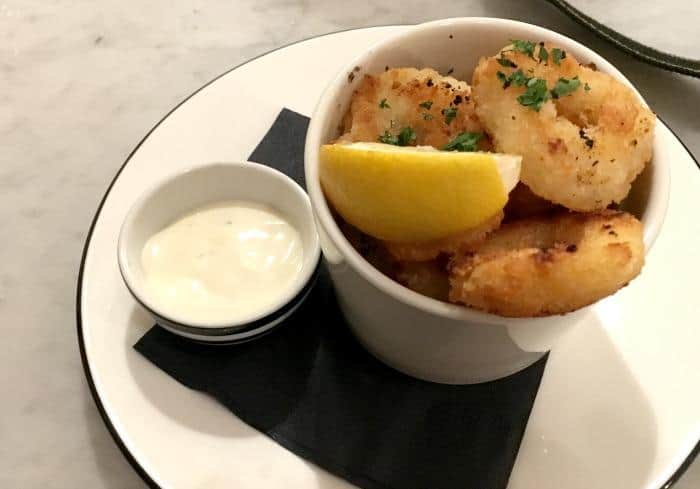 Pizza Express have a new drink on the menu, that all prosecco lovers need to try.  As soon as I saw the Sloe Prosecco on the menu, I knew I had to have it.  It's prosecco with a splash of Greenall's sloe gin and it was absolutely delicious.  It went perfectly with my cannelloni, which was creamy, delicate and perfectly cooked, just the way I like it.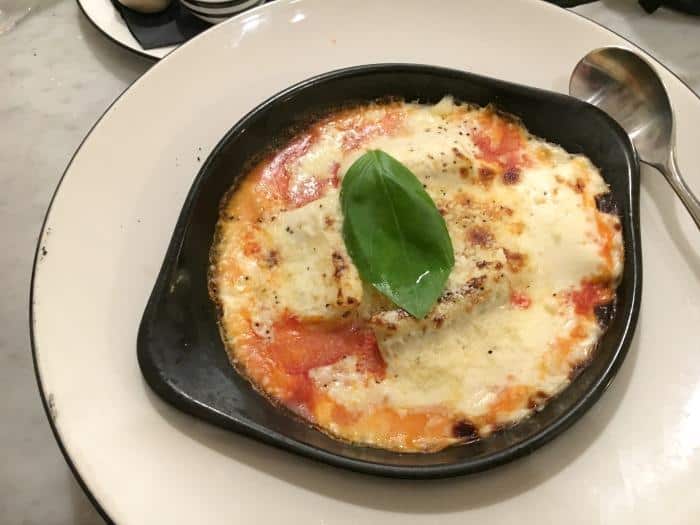 Daddy and the kids all happily tucked into their pizza and pasta, and everyone was starting to feel the benefits of enjoying a family meal together.  Our hungry, grumpy children managed to channel their happier selves after eating their food so that we could enjoy the evening together.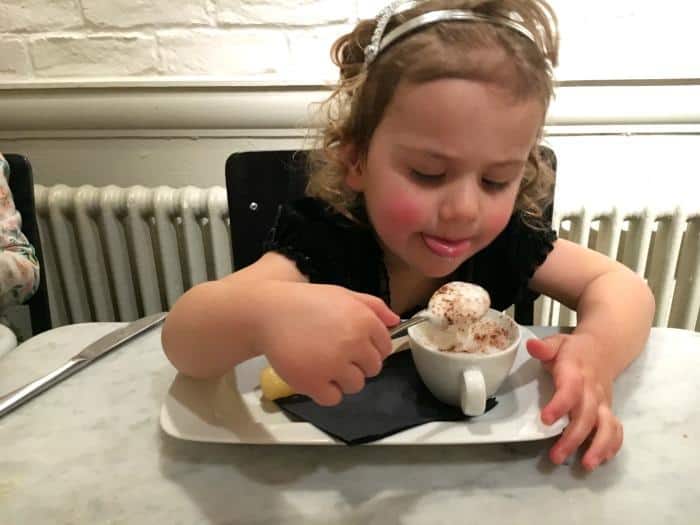 The children's menu comes with a dessert and a Bambinoccino.  The girls picked the Pip Organic Fruity Ice Lolly, despite me pointing out several times they could have a chocolate brownie.  There's only one Italian dessert for me, so I had the tiramisu and I certainly wan't disappointed.  Made with sponge fingers, mascarpone cream, marsala wine, coffee and cocoa it was the perfect end to a lovely meal.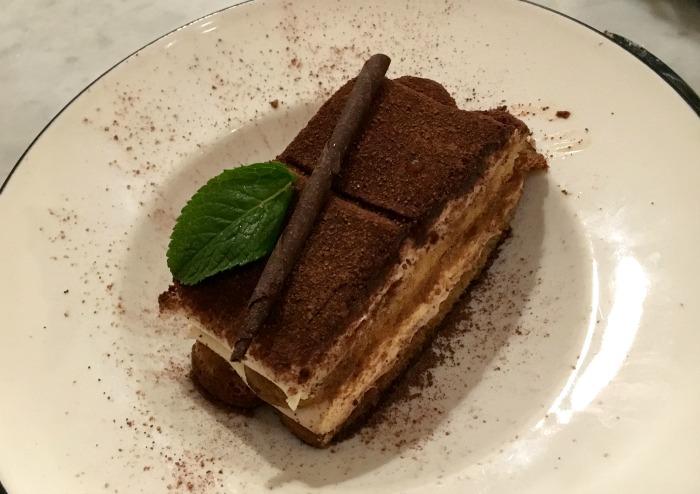 We very much enjoyed our visit to Pizza Express in Royal Leamington Spa.  The staff looked after us very well, despite the restaurant being very busy.  The food came out in a timely manner, and everything tasted delicious.  After a busy day and a lovely meal, we were ready to head back to our hotel and settle down for the evening.  We'd like to say a huge thank you to Pizza Express for inviting us to their restaurant and helping us to enjoy our family weekend away together with some great Italian food in a child friendly atmosphere.
We were provided with a complimentary family meal in exchange for this post but all thoughts and opinions are our own.