A few weeks ago, the girls and I were invited to the Royal Concert Hall in Nottingham to find out what the Beanbag Music Club was all about.  It's been on my list of local activities to try for a while now so this was just the push I needed to take the girls along.
The Beanbag music club is a whole heap of musical fun for under 6's and their families.  Each Beanbag music club is a fun music concert hosted by different local acts.  The Uke Box got the (kids) party started with their own fun and quirky take on Video Killed The Radio Star, a personal favourite of mine from back in the day.  there was lots of other music I recognised too, so don't worry this really isn't about nursery rhymes and typical kids songs.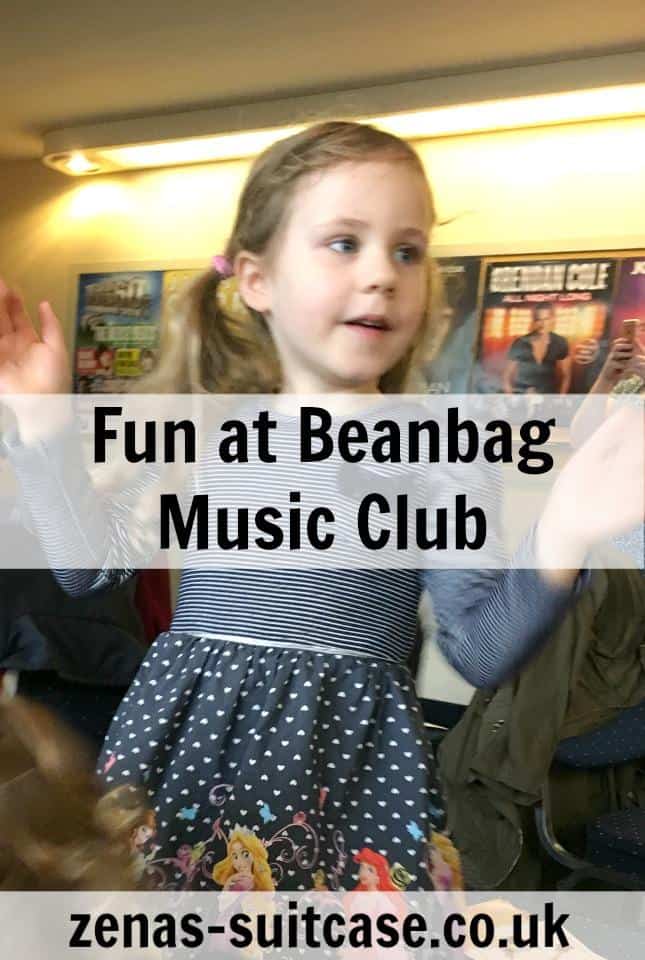 We spent the next hour going on a musical journey through genre's such as punk, disco and many more besides.  There was lots of chance for the kids to get involved with singing, dancing and going up to the front and spinning the musical wheel.  Beanie Bear hosts the party, and she makes sure that everyone is having a great time.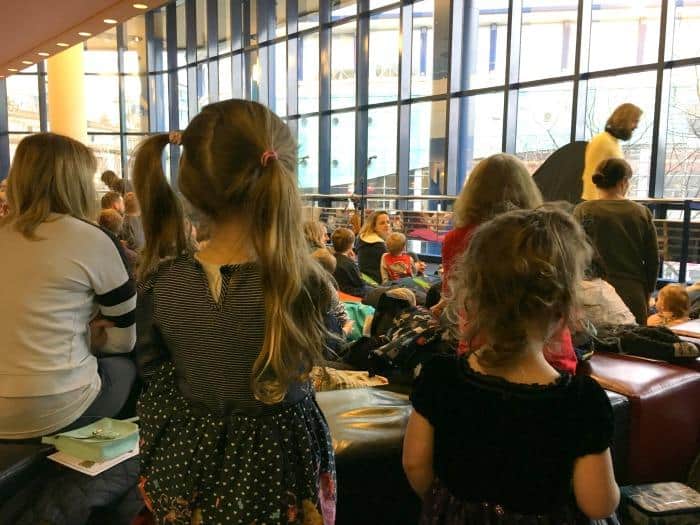 The room was packed when we arrived, so we missed out on a beanbag, but there was still plenty of seats available.  The girls were very proud of their Beanbag music program and badge, and soon got into the party spirit.  They loved the signing, dancing and all round fun atmosphere.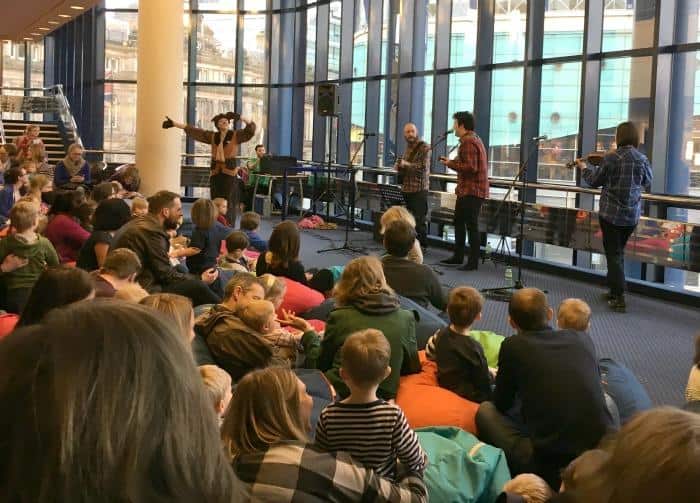 As a parent, I thought it was such a fun way to introduce live music and concerts to children.  It was also a very different way to spend a Saturday morning, and one that we all very much enjoyed.
If you want a creative musical activity for your children to do on the weekend, I can definitely recommend going along to the Beanbag Music Club at the Royal Concert Hall.  At just £7 per ticket I don't think you can go wrong, and your children will feel like they have been to a really awesome party.  To find out when the next Beanbag Music Club is on and book your tickets, click here.
We were provided with complimentary tickets to the Beanbag Music Club in exchange for this review, but all thoughts and opinions are our own.