We have had such a lovely year being one of the #PLAYMOBILPlayologist's and it ended on a real high in this house.  My daughter received the Playmobil Country Pony Farm Set just in time for her 5th birthday and it made for a perfect present for her.  She loved the advent calendar she received at Christmas and the hospital set was a huge hit so we were pretty sure this was going to go down just as well.  If anyone asks us for present ideas for a 5 year old, we know we can confidently suggest Plamobil sets, as they tick so many of the Early Years boxes.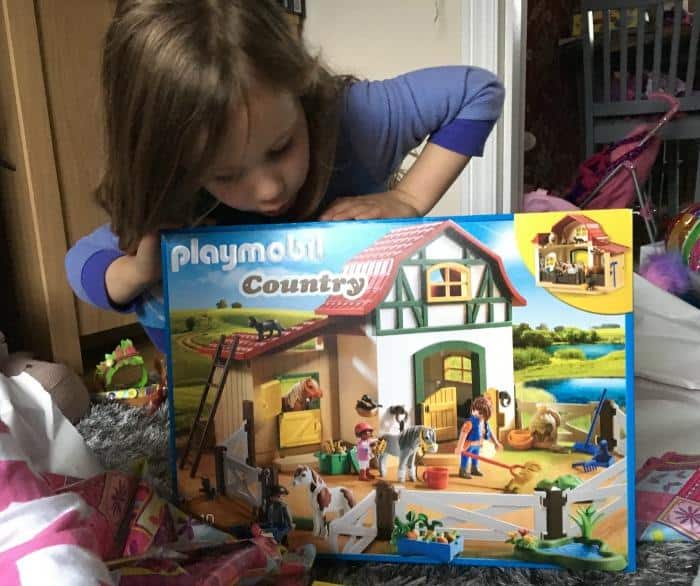 When Princess unwrapped the Playmobil Country Pony Farm set she was delighted to be adding this toy to her collection.  She was really keen to get started with her set as it was packed with pony farm accessories.  I think Playmobil makes sure that it's toy sets are complete with all the accessories for fun and imaginative role play where other toys sets can fall a little short.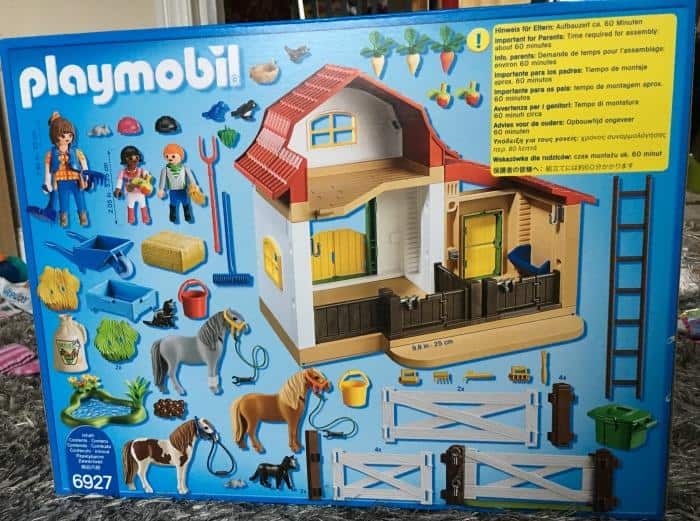 We had just as much fun setting up the pony farm as we have had playing with it afterwards.  There was a little bit of building involved, but nothing to difficult.  Where possible, Princess was able to follow the picture instructions and help get things like the fences and gates set up.  She really enjoyed figuring these aspects out for herself, and was really proud of the end result.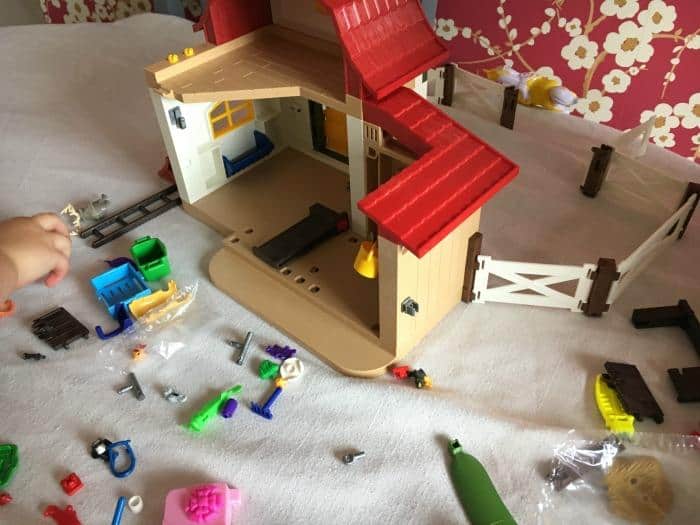 The set comes with so many accessories, which means endless hours of play options for little minds.  There are horses and farm helpers of course, but where this set really comes into it's own is with the attention to detail.  There are hay bales, carrots and apples to feed the horses with.  There are all the tools you need to much out the stables, including the wheelbarrow to take everything away.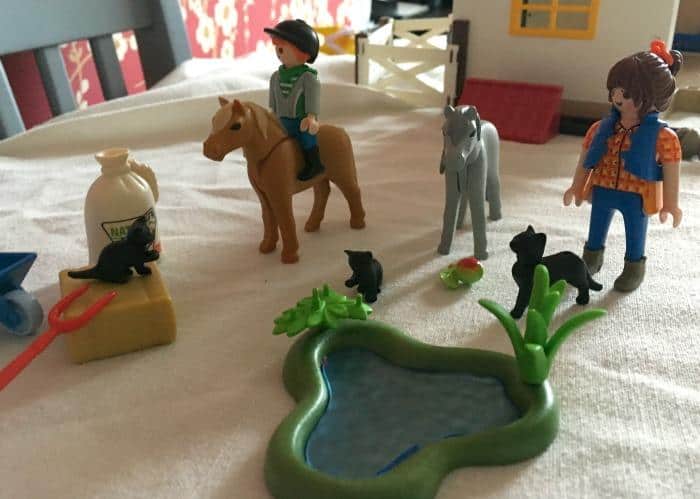 If that wasn't enough, there are even more animals living around the farm for your children to enjoy.  I really loved that there was a family of cats and even a little mouse for them to chase.  Playmobil wins every time when it comes to attention to the finer details and firing young imaginations.  My daughter has loved the Playmobil Pony Farm set, and I would have no problem recommending this toy to other parents of Early Years children who enjoy imaginative role play.
We were provided with the Playmobil Pony Farm Set for the purpose of this review but all thoughts and opinions are our own.  The Playmobil Pony Farm Set costs £39.99.