Have you seen the new series on Netflix yet?  If you haven't watched '13 Reasons Why' already, I would strongly recommend adding it to your list of must watch TV.  It will draw you in as you follow the lives of students at Liberty High in the days before and after Hannah Baker takes her own life.  You're right, this show definitely isn't for the faint hearted, but the messages about bullying, mental health and the struggles young people face to day are real.  If you are a parent, the insight this show will give you is powerful knowledge to have in your toolkit.
Unless you have led an incredibly sheltered life, I think most people watching the show will see something in '13 Reasons Why' that resonates with them.  It hit a few nerves for me that's for sure, and pretty hard too.  My early years weren't particularly happy, I endured bullying for many years at school and there were times when I made attempts to take my own life.  These were tough and dark times, and there was a catalogue of events in my life that took me to this place.  Enough of my story though, as this is about Hannah Baker.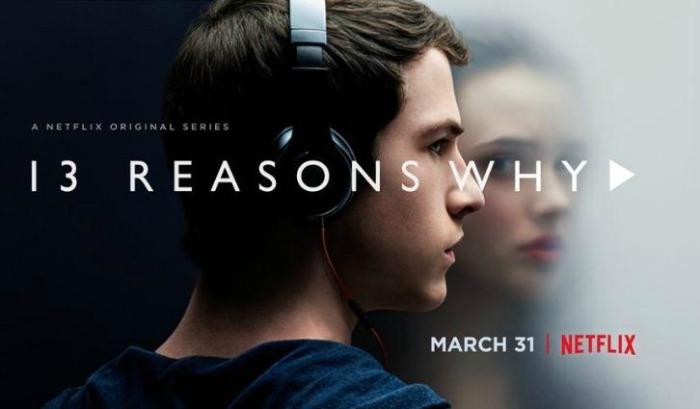 My history has very much informed what kind of parent I am today and watching '13 Reasons Why' really bought it home why, as parents, sometimes we have to contemplate the worst events possible.  During the final episode I felt physically tense, not knowing who to feel the most heartbroken for.
My heart literally went out to Hannah's parents, who found their precious daughter lifeless in the bath.  My heart went out to Hannah for how she was feeling and what she had been through to bring her to this point.  My thoughts rushed back to my own precious daughters, and the fears that I have for them growing up in the digital age.  I hope they never have to feel like Hannah or I did at any point in their lives.
Fortunately I have never lost a child, and my thoughts go out to every parent that has suffered this kind of pain.  Watching '13 Reasons Why' forced me to think about how that could feel.  It's not a feeling I can sit with for too long, obviously, as it's cold, empty and completely paralysing.  It's a feeling that seems like it will never go away.  Something that becomes a part of your soul as you become a parent who has lost a child.  The days may get easier, but that cold empty hole will always be there.  It's a feeling that I never want to actually deal with, as just the thought of it breaks my heart into tiny pieces.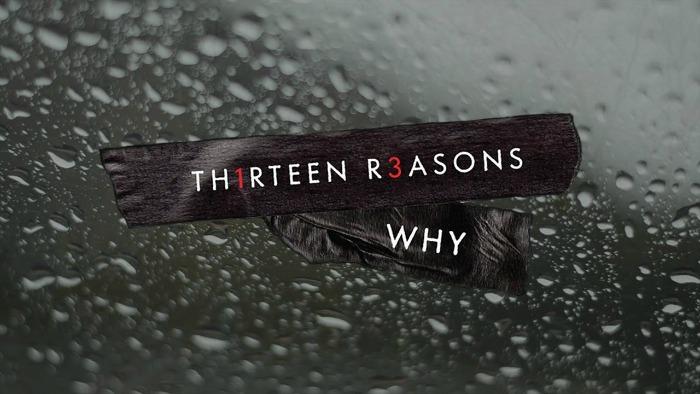 In a fleeting moment '13 Reasons Why' made me that want to wrap all my children in so much cotton wool so that nothing ever hurts them. That will keep them safe, right?  No, no it won't.  My wake up call is that it is probably the worst thing I can do for them.  It may save me from dealing with a pain that I know I will never  be able to fathom, but inevitably each of my children will be desperate to break free and without the skills to deal with the hard knocks life has to throw at them.
Instead, I will go for the tougher option.  One thing I learned growing up was that the right thing to do was very rarely the easiest option, and that goes for parenting too.  I will do my utmost to make sure my children know their self worth, but not at the cost of someone else's.  I will encourage them to talk to someone.  I will always be here for them, but I also know that sometimes I am the last person they will want to talk to.  I will listen to them when they do and I will support them when they need it.  It is tough growing up, and working out who you are and where you fit into everything.  It's an exciting period of a young person's life, but it can also be the most vulnerable.
The problem with being a parent is there isn't really a right or wrong way to do it.  There isn't a book that says, 'if you use 'x' method when they are 3 years old, your child will be a well rounded adult when they reach 18′.  No one knows what is going to happen as there are so many factors involved.  I wholeheartedly believe that the best tool we have as parents is our instincts and it is these that we should always rely on.   We spend so much time tuning them in when our children are babies, so we know what cry means they are hungry or when to change a nappy, but somewhere down the line we might start tuning out.  We forget how important our instincts are in our parenting toolkit.  It's like at some point they become redundant.
During '13 Reasons Why', it was clear that Hannah's parents were absolutely devoted to their daughter and loved her dearly.  The focus of the show is to understand what Hannah's truth was leading up to her final days, and I got a sense that she felt that her parents had tuned out.  Whether they had or not is probably up for debate, but it seemed to me that was how Hannah felt.
I never want any of my children to feel like I have 'tuned out'.  I hope that I am as sensitive to their needs when they are teenagers as when they first arrived into this world.  I have always stressed that the toughest part of parenting  are the teenage years, and '13 Reasons Why' has bought that home to me in the hardest way imaginable.
Have you watched the show yet?  Please feel free to share your thoughts in the comments if you'd like to discuss any of these issues in more detail.