Birthdays aren't complete unless you are having fun with family and friends.  It also helps if they feature pizza and prosecco.  I think the two go very well together and one of the best places to enjoy all of the above is in the relaxed atmosphere of a Pizza Express restaurant with the exciting new Spring menu.
April always give rise to some special celebrations at Zena's Suitcase, as I get to celebrate being one year older and my sister also celebrates her birthday around the same time too.  This year we also had my son home for the Easter holidays, so it was a perfect excuse to get us all together and celebrate these happy occasions.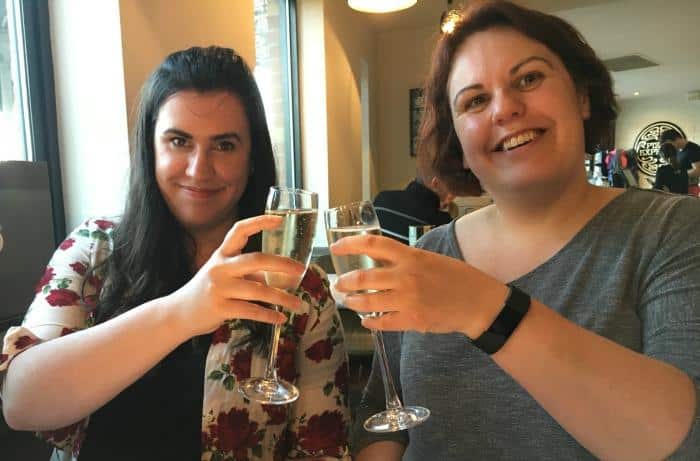 It's lovely when you can all get together and catch up like this.  I had deliberately asked my son's girlfriend to join us as well, as she is much more forthcoming than my son when it comes to life's updates.  Her sister had recently got married so there was lots of wedding gossip to catch up on, as well as how university was going.  I learn more from talking to her for half an hour than having my son home for two weeks, but I guess that's 19 year old boys for you.
Teen predictably tucked into a plate of dough balls while his girlfriend told us how the wedding bouquet had been left at home before the big ceremony.  Fortunately, the church was only a few minutes from their house, so they were able to retrieve it before the wedding got underway, but it sounded like it was a close call.

The starters were all a big hit, with my personal favourite being the Calamari, which is always perfectly cooked at Pizza Express.  My sister tried the new Risotto Primavera which was both tasty and creamy.  I have to admit I had a little bit of food envy going on, but no matter how hard I tried I couldn't convince her, she wasn't parting with any of it.  I'll just have to try it the next time I pop in!
We all had a lot of fun playing #PickAPassata on Facebook Messenger.  It's a cute game where you get the chance to win a holiday to Italy.  It's really simple and you just have to find the dough balls in the passata cans.  You might even score yourself some free dough balls, which we did, and this made my son very happy indeed.
There's a new Spring Special pizza at Pizza Express which you have to try if your popping in this season.  The Zapparoli Romana is a new take on this totally classic Italian dish.  You are treated to Chicken, hot soft 'nduja sausage, mozzarella, garlic oil and Gran Milano cheese on smoky, creamed corn finished with red Roquito pearls and parsley.  Add a drop of chilli oil to finish it off and you have a very tasty pizza with a creamed corn twist on your hands.

Teen went for something a little more traditional but equally as tasty with the Pollo Forza, and my sister enjoyed the new recipe Grand Chicken Caesar salad with Chicken, white anchovies, croutons, free-range egg, Gran Milano cheese, rocket and Cos lettuce, with Çaesar dressing, dough sticks and parsley.  It was great food over some great conversation and a display of my son's favourite party tricks.  He can do weird things like raise one eyebrow and bend his hands into unnatural positions, which makes for some rather comical boomerangs for Instagram.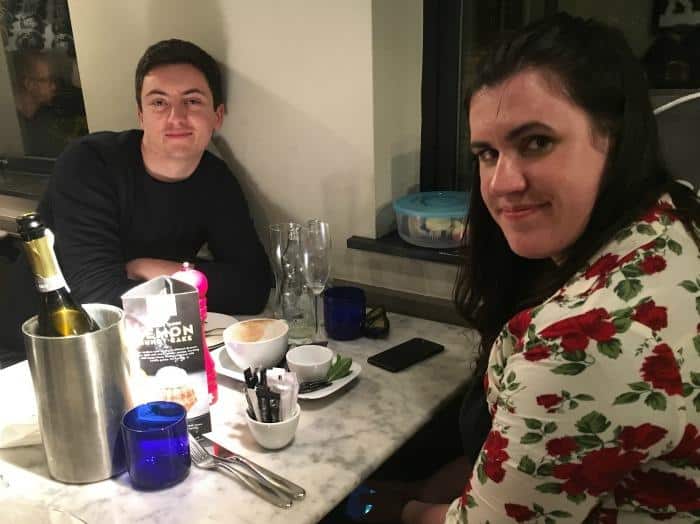 Seeing as we were enjoying such great company and some amazing service, it seemed the right thing to do to check out the dessert menu.  The new Lemon Bundt Cake had my name all over it, and seemed like a very fitting birthday treat.  Teen made a bee line for the Chocolate Fudge Cake while his girlfriend decided it had to be the Honeycomb Cream Slice.  I have to admit, it did look rather good to be honest.  The other birthday girl went for salted caramel profiteroles with a latte, which looked like an equally good choice.

We had such a fun night at Pizza Express to celebrate our birthdays, with some lovely food from the new Spring menu, wonderful service and a really fun atmosphere.  If you are looking for somewhere to go for a birthday meal with friends and family I think you will have a great time at Pizza Express.  The new Spring menu will definitely make you spoilt for choice with it's imaginative and tasty creations and is bound to be a big hit with everyone.
Don't forget to sign up with Pizza Express to get their latest offers and promotions straight to your inbox.
Check out our other visits to Pizza Express:
A Birthday Treat For Daddy At Pizza Express
Family Night at Pizza Express Royal Leamington Spa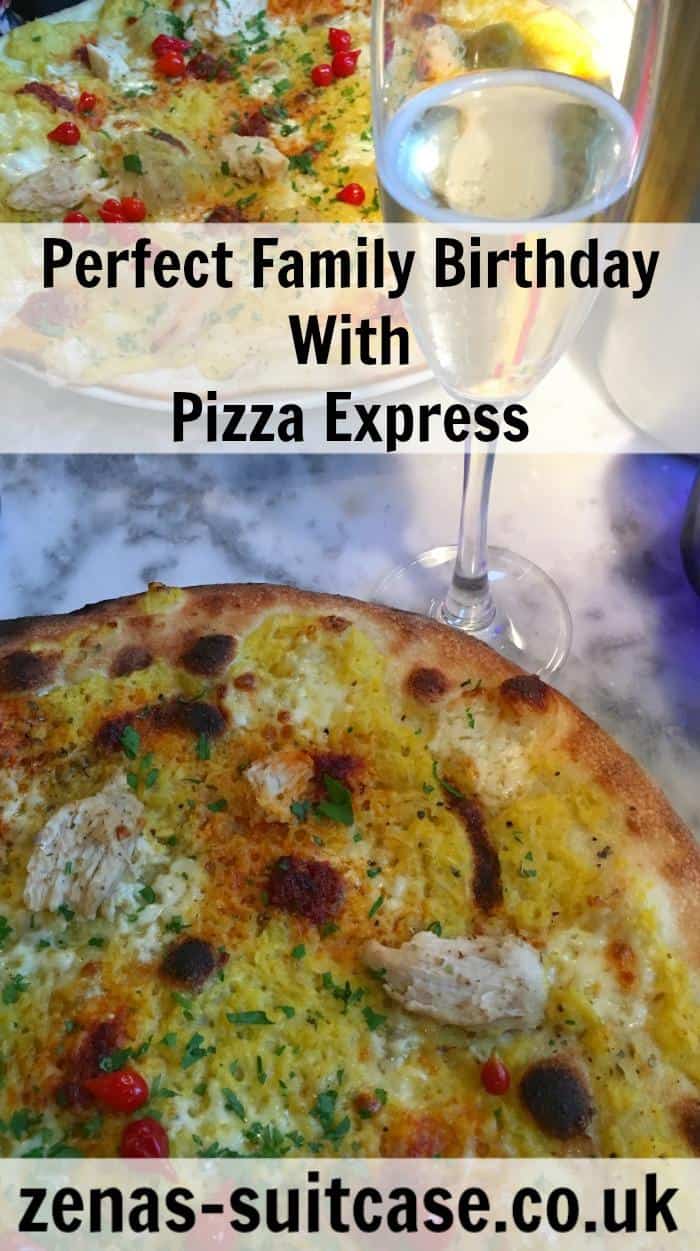 We were invited to Pizza Express for this review but all thoughts and opinions are our own and we really enjoyed our night, thanks to the food and the staff at Pizza Express, West Bridgford, Nottingham.