Until recently Berlin hadn't been a city I'd really thought about visiting.  I was lucky enough to be invited to the city by the Chamäleon Theatre, who were keen to showcase what Berlin had to offer as well as their latest show, Scotch and Soda.  My whirlwind tour of city definitely changed my opinion of Berlin as a city break destination.  It has a lot to offer from fabulous hotels to amazing restaurants and thats before you get to the many interesting sights, intriguing and dark history and progressive culture that has emerged out of this ever developing city.
Brandenburg Gate, Berlin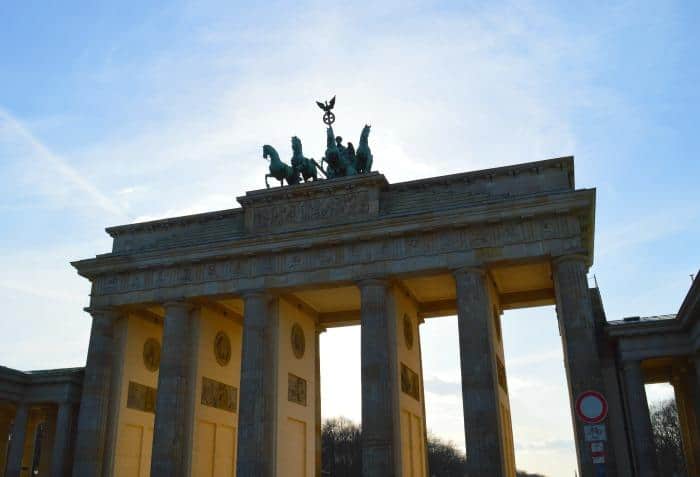 It was a beautiful day in Berlin, and we decided that we would explore a little on foot before seeing the show. It was somewhat fitting to start our sightseeing at the Brandenburg Gate, Berlin's most famous monument situated in the Mitte area of the city.  It was commissioned by King Frederick William II as a sign of peace and marked the beginning of the road between Berlin and Brandenburg an der Havel.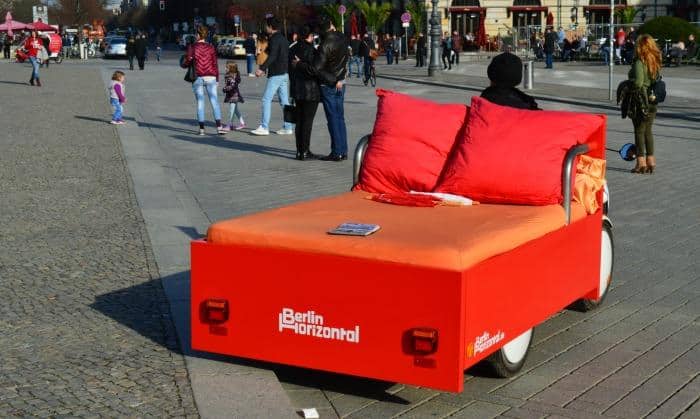 During our visit to the Brandenburg Gate, we spotted this rather interesting way of getting around Berlin.  I have to admit I was tempted to hitch a ride!
Holocaust Memorial
In contrast, our next stop was the Holocaust Memorial which paints a very different history of the city.  I've debated with myself whether I should share a picture of the Memorial to the Murdered Jews of Europe on here, and I've reached the conclusion that it is something we should remember.  We should reflect on how a man capable of such evil atrocities rose to power, why so many people followed his orders and why so many people died just because of their religion, colour of their skin or their sexuality.  I've read articles about the Holocaust Memorial that criticise it for not going far enough to alert visitors to the history of Nazi Germany, and I feel they could have a point.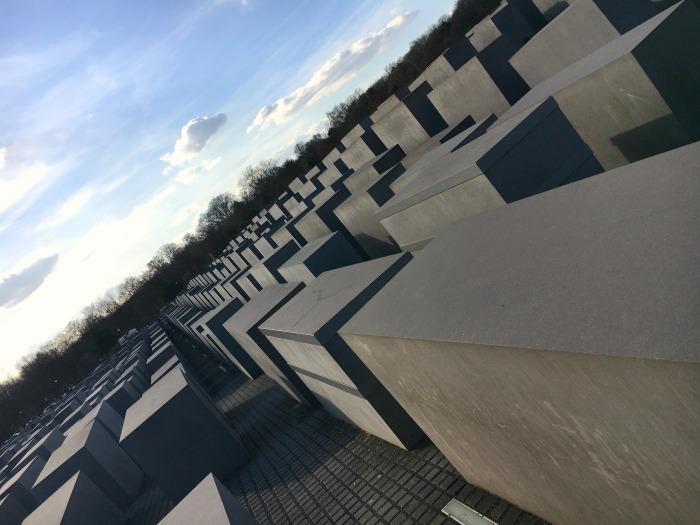 The Two Sides Of The Berlin Wall
While exploring the city, you are bound to stumble upon parts of the Berlin Wall.  It's hard to imaging now the city being divided in two both physically and ideologically, but these sections of wall around the city are a start reminder of the differences that it created.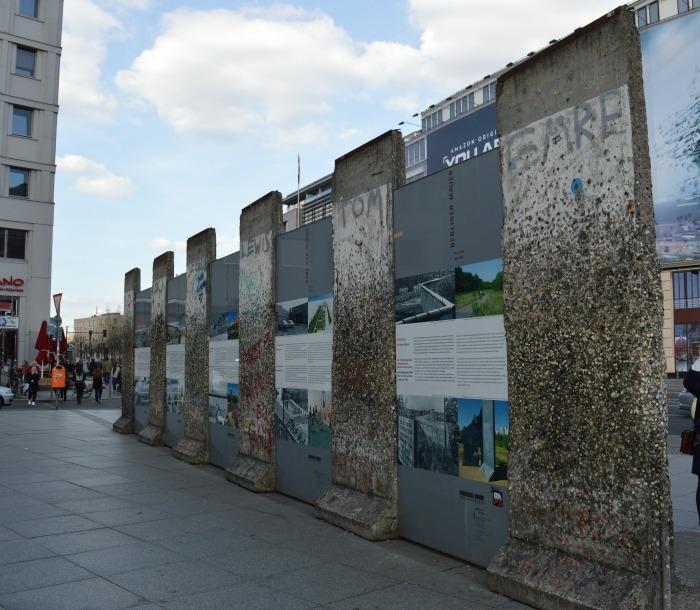 Can you spot the difference?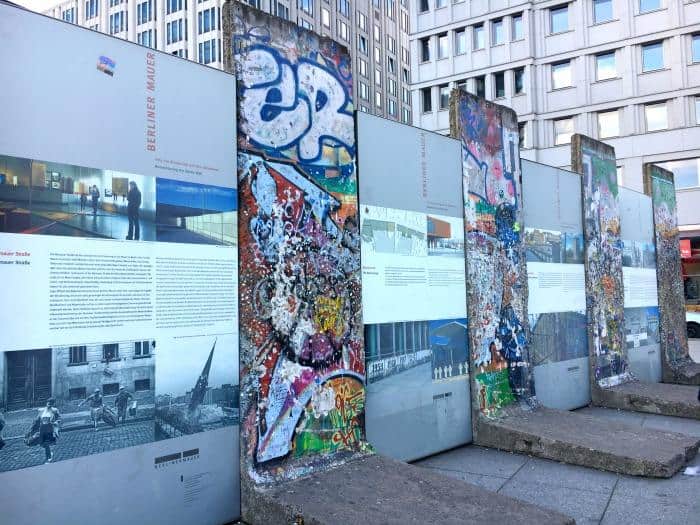 There are also plaques around the city marking where the Berlin wall once stood.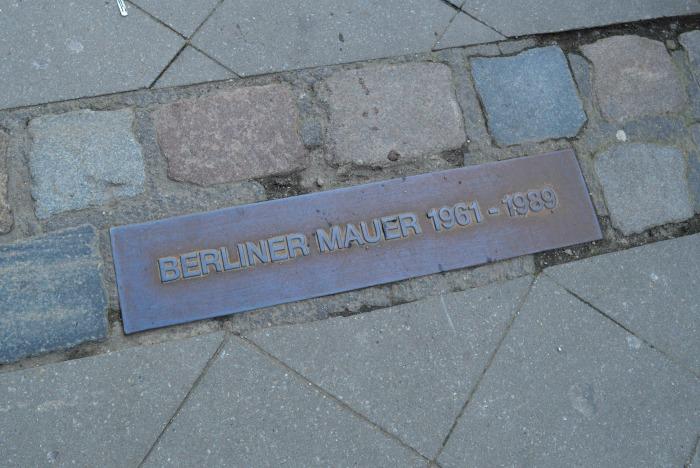 Check Point Charlie
I'm a big fan of taking the City Tour Bus when I first visit a city.  For a trip like this it was a great way to see different places and pick up some more about the history of Berlin and Germany.  I was also keen to save my energy as there was lots to see before heading home to Heathrow and driving back to Nottingham.
The Berlin City Bus Tour cost us 14 Euros for one route, which was focused on the West of Berlin.  It's a shame we didn't get to spend more time in East Berlin, but time was against us.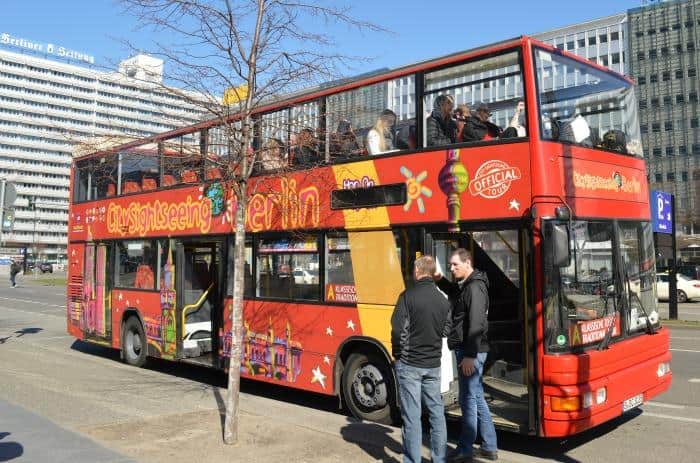 We got off the bus at Check Point Charlie, which I can only describe as an interesting experience.  You might have seen my comments on Instagram this week about posing with the 'American' guards.  It was all quite surreal to be honest.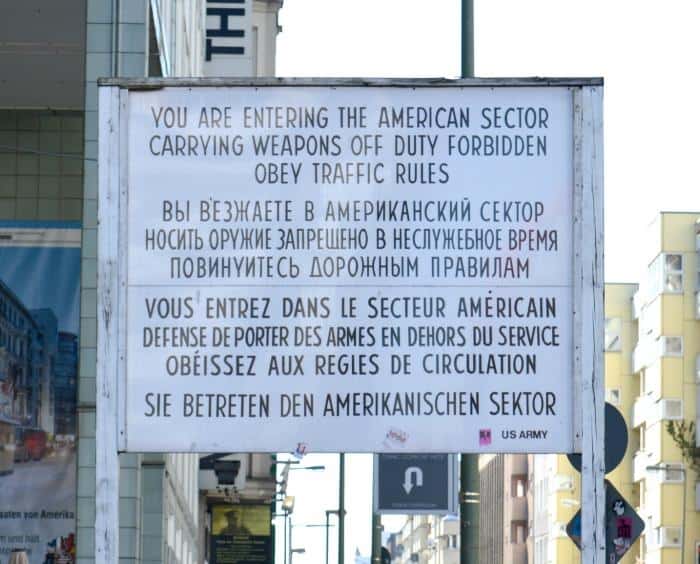 It's a really interesting place to visit, especially if you remember the tensions of the Cold War and the political figures involved at the time.  I was a teenager when the Berlin wall came down and I can remember how significant an event this was to the world.
Berlin Dom
There were a few places I wish I had of explored more, and the Berlin Dom is one of them.  The Cathedral of Berlin is certainly magnificent from the outside, but I hope to see it from the inside on my next visit.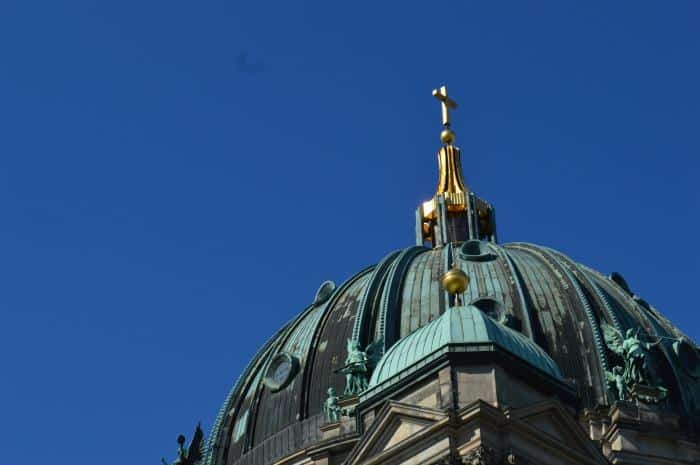 The Victory Column
One of the last stops of the Berlin City Tour Bus was to go around the Victory Column at Tiergarten.  This is another of Berlin's most famous tourist spots and symbolises the Prussian victory in the German-Danish war in 1864.  'Golden Lizzie' as she is know amongst Berliners is certainly a grand gesture on the skyline of the city.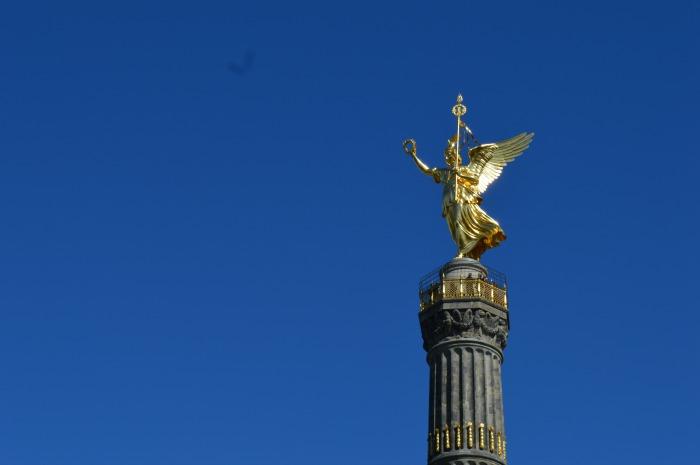 Before leaving the city, we were committed to trying some local beer and bratwurst.  What we actually ended up with was beer and weisswurst,  which is a slightly different concept and not quite as appealing on the eye. Fortunately it does taste better than it looks but it's probably not an experience I would repeat in a hurry.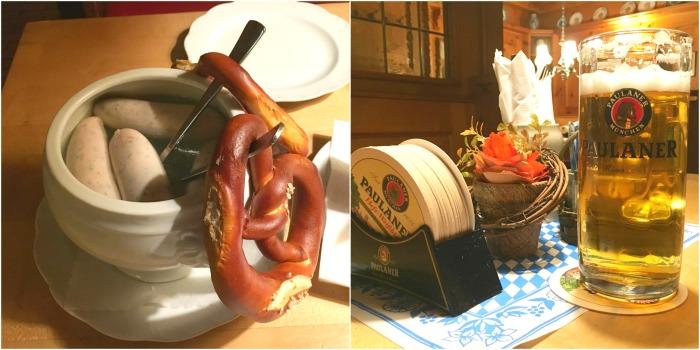 So as you can see, it really was a flying visit but I think we managed to cover a lot of ground in 24 hours.  Berlin is definitely a dynamic city, with a lot to offer the curious traveller.  It's a rollercoaster ride of history and modernism in a city that is desperately trying to strike the balance between not forgetting the past and creating a more positive and inclusive future.
What things to do in Berlin would you like to see most?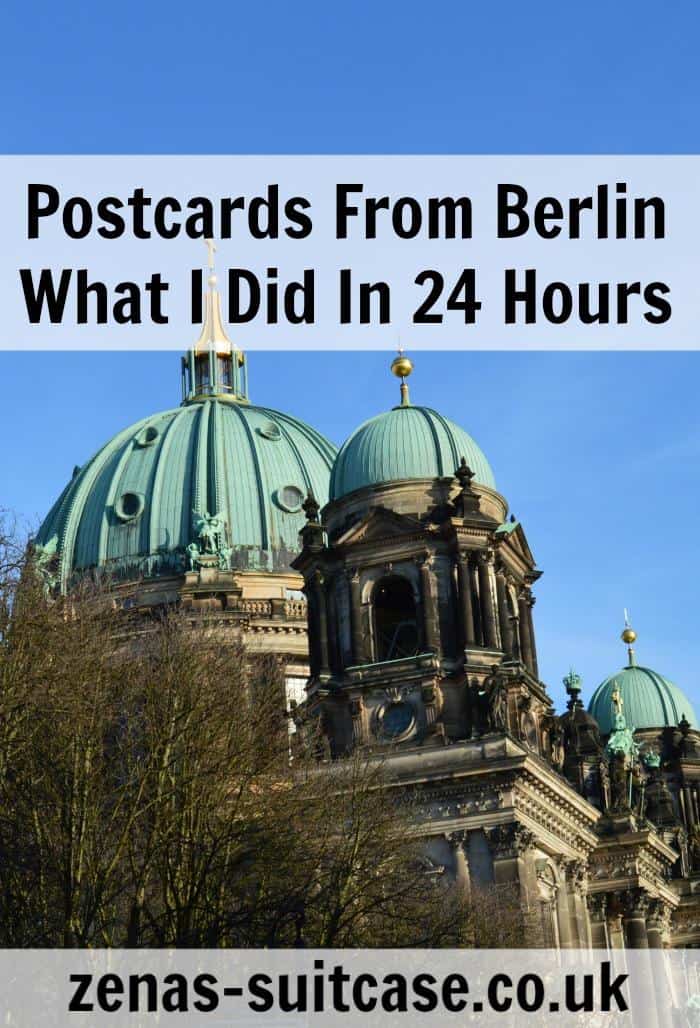 This post was written as a result of a press trip arranged by Chamäleon Theatre.