When our holiday to Butlins was confirmed the first thing I looked up on their website was what's on for kids?  When I saw the shows and activities on offer I knew that our two little girls would love every minute of our holiday there.  Daddy and I were also looking forward to having them be entertained all day, as we have two kids that have to be busy.  If they aren't busy, and they slip into boredom, they can be a bit of a handful to say the least.  Being so close in age, they tend to be quite competitive with each other, and fighting can be a problem most days.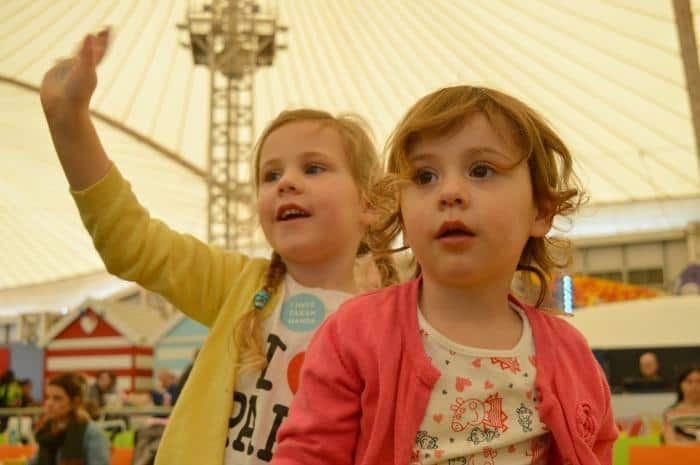 While we were at Butlins, the kids were definitely not bored, not even for a second as there was so much for them to do.  I would recommend to anyone visiting Butlins with small children to get the what's on guide as soon as you arrive and plan what your going to do for the duration of your stay.  This way you won't feel overwhelmed by all the choice there is and your kids won't miss out on things they would like to do.  Some of the activities on offer at Butlins need to booked, even though they are free to enter, so getting these activities arranged when you arrive is also helpful.
What's on For Kids at Butlins
I think the best way for me to showcase what's on for kids at Butlins is to take you through what we got up to over the course of the day.  The fun started before breakfast as the kids were up very early anticipating the fun they were going to have that day.  They had a play on the Little Tikes play area before the restaurant opened for breakfast just to get them warmed up for the fun in store that day.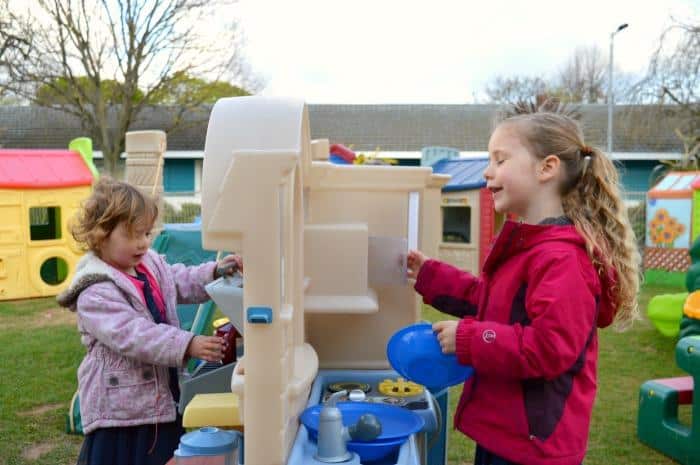 After fuelling up we headed to the Arts and Crafts centre to make Easter bonnets.  They loved decorating their hats, and there was even going to be a Easter bonnet parade in the Sky Pavilion with Billy and Bonnie at the end of Easter weekend.  Once they had perfected their Easter creations it was time to get active again in the Little Stars soft play area.  After a spot of climbing and sliding, the Little Stars Fairground caught their attention, and off they went.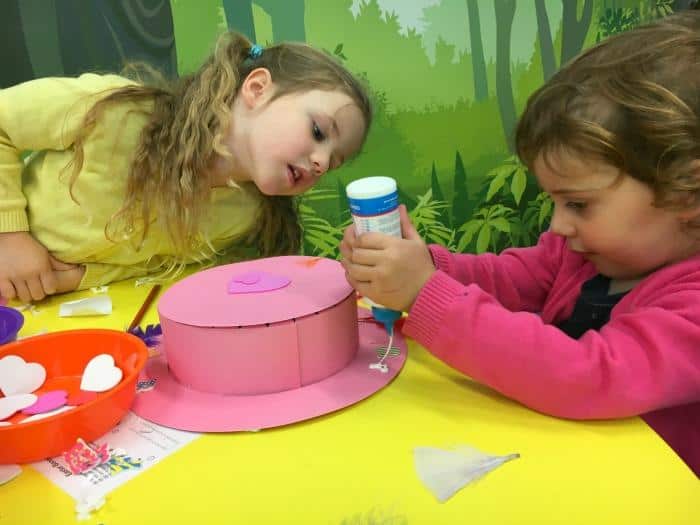 There was so much fun to be had in here, including a huge slide and lots of rides designed just for little people.  If big fairground rides aren't for your children, this is the place to be as there are great rides here and they are all inside.  They loved being here as they could set their own agenda, picking each ride and they felt so grown up going on by themselves.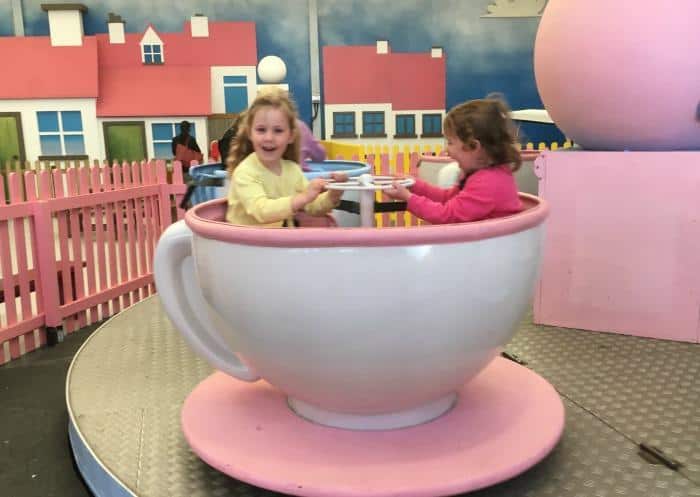 The Sky Pavillion
So, it's not even 11am and they've had all this fun already!  We decide to pop and see the animals at the Easter Spring Farm and catch up with the rabbits and the lambs.   This was really popular with the younger children.  The next stop was the Sky Pavillion to see some of the shows.  There were some great entertainment on here for young children, and it was a big hit with our little girls, who are 3 and 5 years old.  If you were to ask my children what their favourite bit of the holiday was, they would definitely say the shows and I think that would be the case for a lot of the families there too.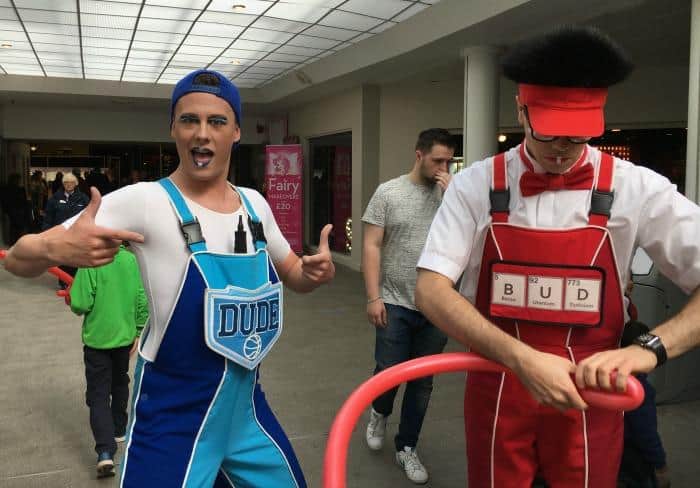 The Skyline Gang made a big impression, and we saw all of their shows over the course of the weekend.  Our favourite was the Pirate Adventure, but they were all really good.  The characters are fun and colourful, and there's a personality for every child to connect with.  Princes loved Mimi the glamour girl and Little Pudding liked Pip, the rock chick.  The shows were high energy, well put together and even more importantly well performed by the cast.  When ever you saw the Skyline Gang around the holiday park, they kept in character, making sure the children really enjoyed interacting with them whether they were on stage or not.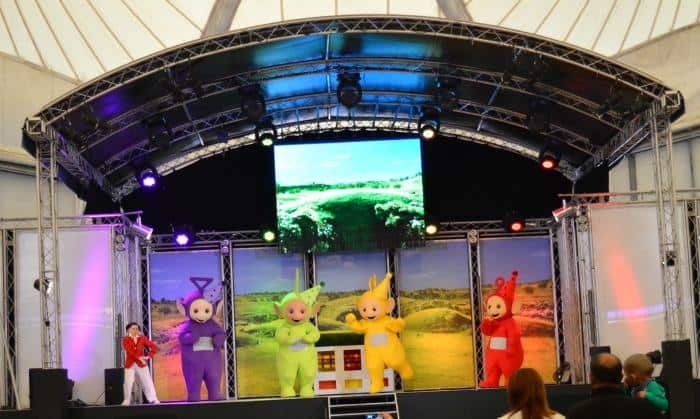 The other must see show for us was the Teletubbies Big Party, and this was very well received by our girls.  Tinky Winky, La-la, Dipsy and Po were joined on stage by one of the lovely Red Coats and got every one in the party mood.  It was lovely for the kids to see their favourite TV characters on stage, and it really made for a very special part of the holiday.
We had to call time out on all the fun to get some lunch so we headed to The Sun and Moon pub to get some food.  We had a well earned break from all the holiday festivities and enjoyed some lovely pub food with the girls before taking on the afternoon's entertainment.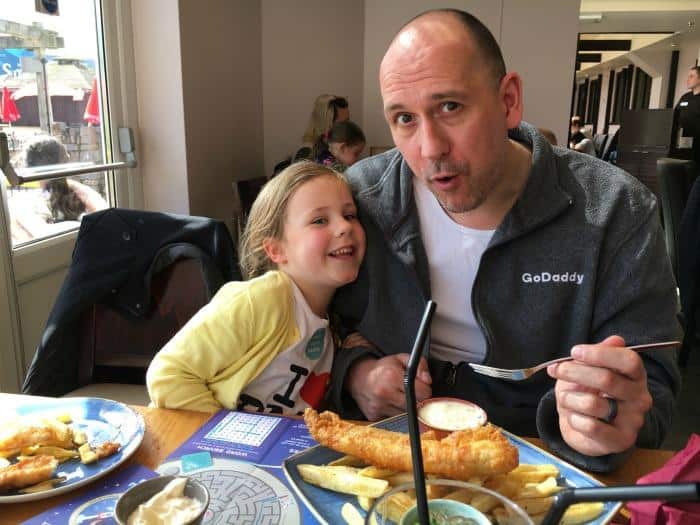 We stopped by the main fairground after lunch and went on some of the bigger rides with the girls before heading to the 2p machines inside the Sky Pavilion.  The 2p machines have been apart of family holidays since I can remember, so it was really sweet watching them fill up their tubs with coins and push them through the slots.
We squeezed in a quick play at the beach with the girls.  There were beautiful blue skies but it was a touch on the chilly side so we didn't say long as there were bath bombs to be made at the Science Zone, and this young lady really enjoyed this activity.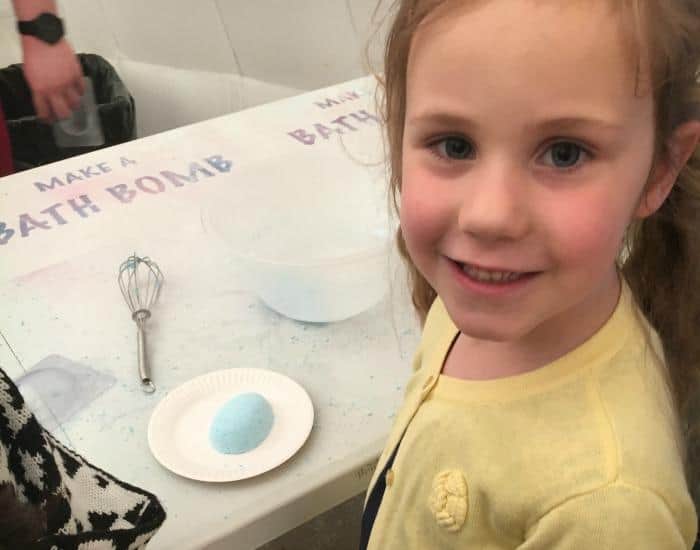 We spotted that Sam and Mark's show was about to start on Centre Stage, and decided to go and see what it was like.  This was really good family entertainment, and everyone really enjoyed it.  Families took part in a game show called 'Copy Dogs' and it was a lot of fun to watch.  I thought our kids would't quite get it but to be honest they were hooked from the minute they sat down.   The show was packed with a lot of laughs, for both kids and adults.
During our weekend break at Butlins we also managed to see Danger Mouse on stage and Mr Men and Little Miss.  The entertainment was great, and it was like being at a really cool children's festival mixed in with a fantastic holiday atmosphere at the same time.  It really did tick a lot of boxes for us and our children.
One evening, we did actually make it to the Tots Disco and cracked out a bit of Dad dancing too.  The kids would have loved to have been there every night, but due to the amount of fun they had throughout the day, they just didn't make it.  The problem you are going to be faced with on a Butlins holiday with small children is this….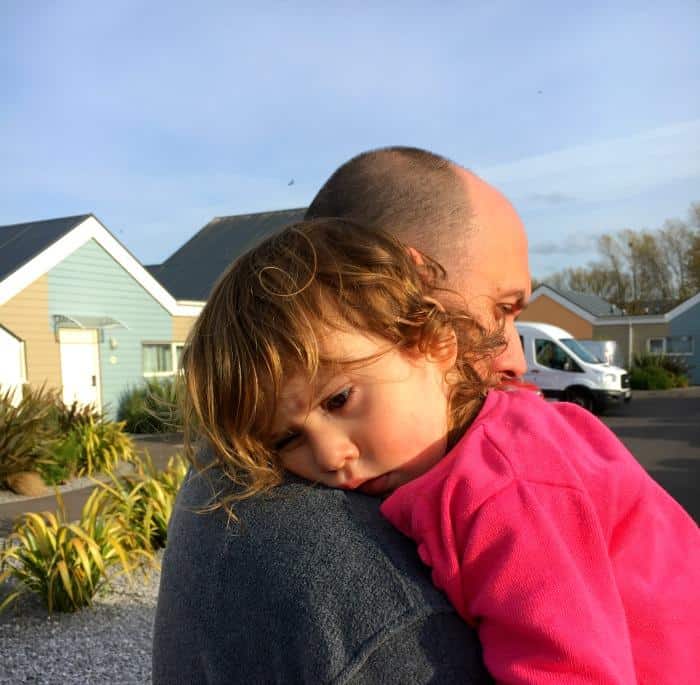 Final Thoughts on Butlins Entertainment Program
We stayed at Butlins from Friday afternoon until Monday lunchtime and I can honestly say that from the minute we arrived to the minute we left we had the best family holiday experience.  The kids enjoyed every minute, and loved all the entertainment and activities they did.  The food, both with the Premium Dining Package and at The Sun and Moon pub were great quality and the accommodation in West Lakes Village was the perfect setting for us to relax in after our fun packed days.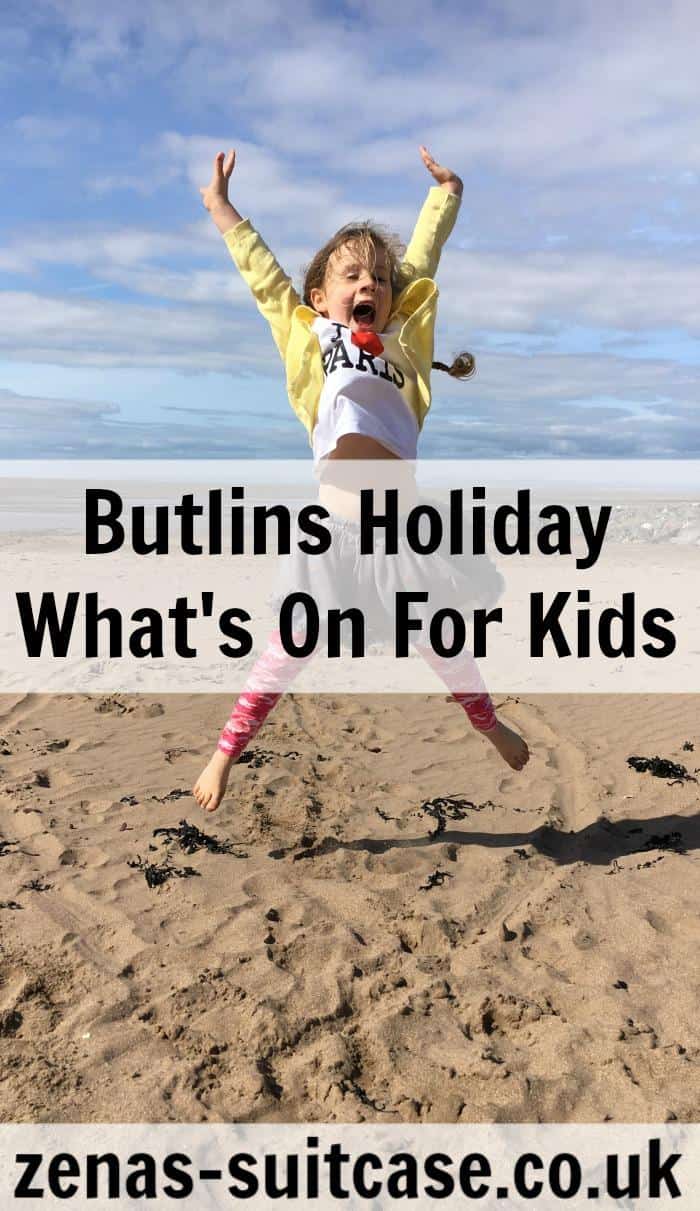 If you are looking for a great UK family holiday, and you haven't tried Butlins yet or haven't been since you were a child, I can honestly recommend giving Butlins a try.  It's changed a lot since the days of dodgy plastic horses, and I'd definltey consider going back here with my family in the very near future.
We were provided with a complimentary family holiday at Butlins Minehead in exchange for an honest review, but al thoughts and opinions are our own.