During May half term we are lucky enough to be visiting Yelloh Village Camping Les Grands Pins near Bordeaux for a family holiday.  We are really looking forward to this trip as it's been a long while since we have visited anywhere other than Paris in France.  As well as planning the finer points of a trip like this, I love to spend some time thinking about what I'm looking forward to.  It helps to inform our family travel itinerary and make the most of our holiday experience.  Once I know what it is we are looking to get out of our holiday, it's so much easier for us to plan what we are going to do.
Being Able To Get Outdoors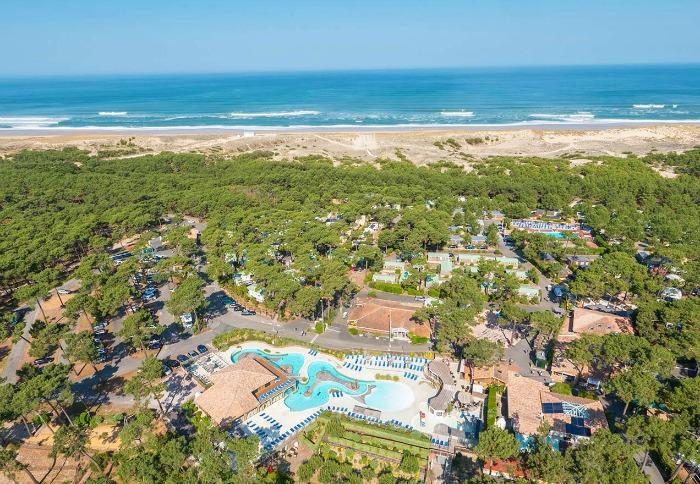 Summer holidays mean great weather and plenty of outdoors activities and Yelloh Village Camping Les Grands Pins ticks all those boxes.  The holiday park is surrounded by pine trees creating that back to nature experience.  Once you step outside your holiday cottage the adventure begins, especially when you are 5 and 3 years old.  They will think they are on holiday in the forest, can you imagine how exciting that will be?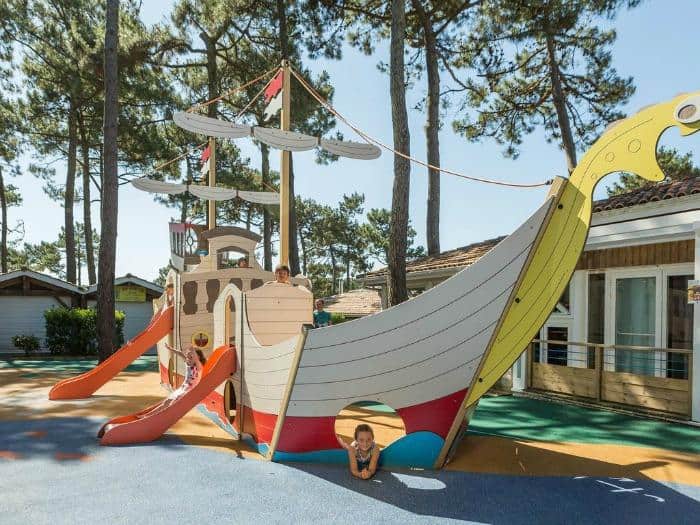 Once our children are outside they are relaxed.  They enjoy having the space to run free and they are at their happiest when they are exploring. At Yelloh Village Camping Les Grands Pins they will be regular visitors to the pirate ship play area and the other kids parks.  Having a beach on their doorstep is also going to make them incredibly happy too.
Great Water Facilities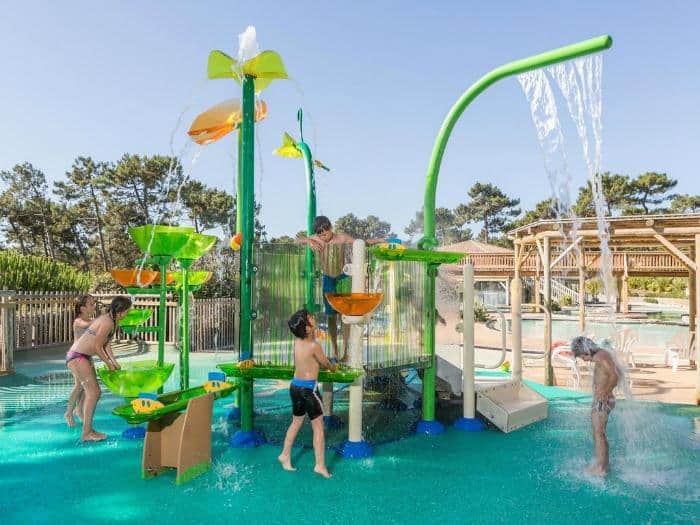 Both our children love going to the pool and they are going to love all the water facilities at Yelloh Village Camping Les Grands Pins.  The site has a range of facilities to keep every kind of family happy.  I think our girls will particularly like the the 'water tree' and the slides.  It's also great that the water park has heated pools, covered areas and a zen pool for the adults to get a little child free time.
Excellent Accommodation
Yelloh Village provide an excellent range of holiday cottages for families to enjoy.  We really value good quality accommodation as we want somewhere to relax at the end of a busy day.  With Yelloh Village we are looking forward to being able to enjoy the outdoor space, even when we are winding down for the evening with some Al Fresco dining on the decking and maybe a glass of local wine.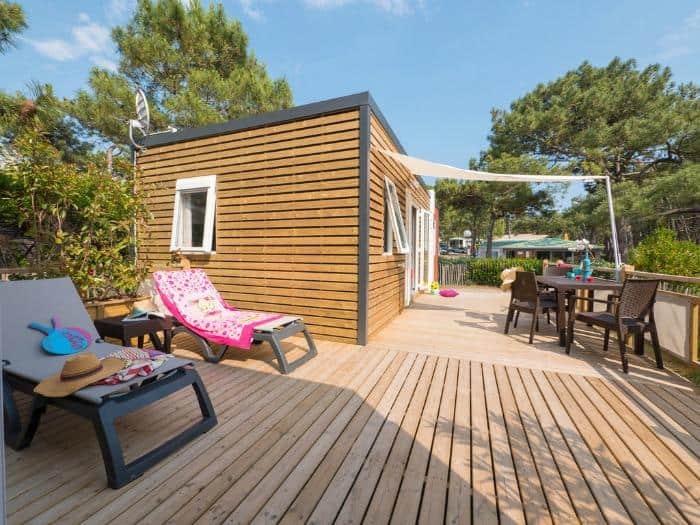 The girls will be able to grab those last precious minutes of outdoor play before bed while we relax knowing that they are free to make the most of the surrounding gardens.  Once they are in bed, we can still enjoy a pleasant summer's evening knowing they are only a few steps away inside the cottage.  It will be the perfect time to reminisce over the happy memories we have made that day.
With excellent kids clubs, amazing onsite facilities and a surrounding area rich with natural beauty and local culture, there are so many reasons for us to look forward to our stay with Yelloh Village Camping Les Grands Pins.  We will be sharing our adventures with you on Instagram, Facebook and Twitter so make sure you are following our channels to find out what we get up to.  Of course there will be a full update on the blog and a video for you to check out too so make sure you are subscribed for updates.
Like what you've read?  Find out about our other travel adventures here.
We are working in collaboration with Yelloh Village to bring you our latest family holiday experience.