Happy Birthday my beautiful little lady.  You had a very special 3rd birthday as we were on holiday at Yelloh! Village Les Grands Pins.  I wanted it to be special, even though we were away, so you had a princess breakfast with your sister, featuring party bags and fresh croissants, which are your favourite breakfast whether you are at home or in France.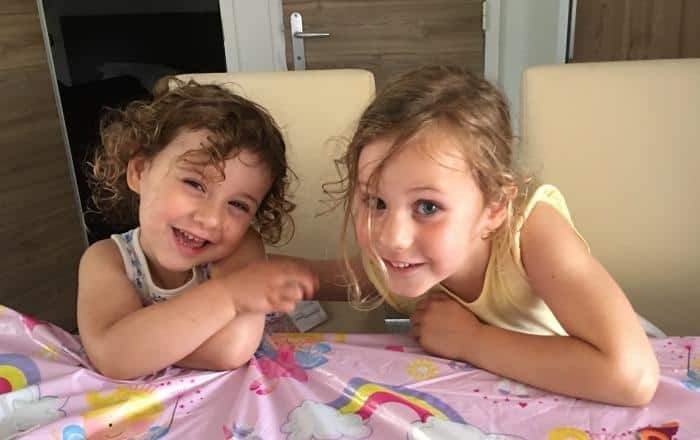 You were in charge for the whole day and picked all the activities that we did.  We played in the kids play areas and made a special birthday visit to the beach and the pool.  We spent extra time on the water slides as you loved going down them on Mummy's knee.
It feels like I've been saying your nearly 3 for a long time.  I think I've been guilty of wanting you to catch up with your sister so you can enjoy playing with her instead of just letting you be two.  As we put you to bed as a two year old in France, it hit me hard that it was a part of your life I said goodbye to quite a while ago in a bid for you to grow up quickly.  It's safe to say that your Dad and I have found dealing with the challenges that your relationship with your sister brings quite tough, but each day things get a little easier.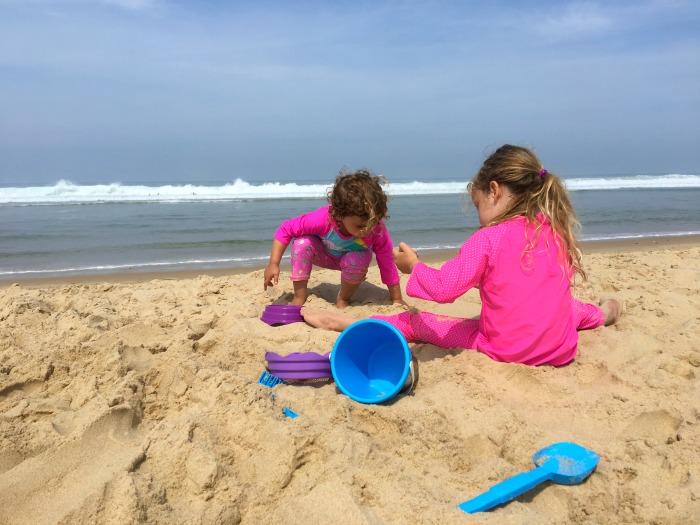 This year you can just be three, and we will make the very most of it, as the clock is now ticking before you start school.  You are a cheeky little thing, and even though we don't always understand you, you always make us laugh.  We are still a bit worried about your speech, but we did an assessment with the health visitor and she was happy with how you are engaging with the world so that has helped us a lot.  We have the hearing test in a week or so and we'll find out if perhaps glue ear or something else is behind it all.  You continue to make progress with your communication every day, and you are definitely a chatter box. No one is worried about your confidence that's for sure.
We go to gymnastics every week, but you are such a little monkey.  You will only do the activities you want to do, no matter how hard I try to get you to join in the whole session.  You don't like running around at the start, and just want to get on with the circuits.  If it was the other way round I'd probably find us something else to do but in the meantime we will stick with it.
Thursdays is the day we go to playgroup together, and you love it because you get juice and biscuits.  You get quite a few biscuits, much to the annoyance of the biscuit police.  They get particularly grumpy when you get your hands on the digestives, as your only meant to have the rich tea fingers.  There's no stopping you though and I'm all for a little rebellious streak!
You will also be starting swimming lessons very soon, and I think you will love it.  It became very clear on our holiday in Menorca and Lacanau that you love the water and have a lot of confidence, now we just need to work on those skills.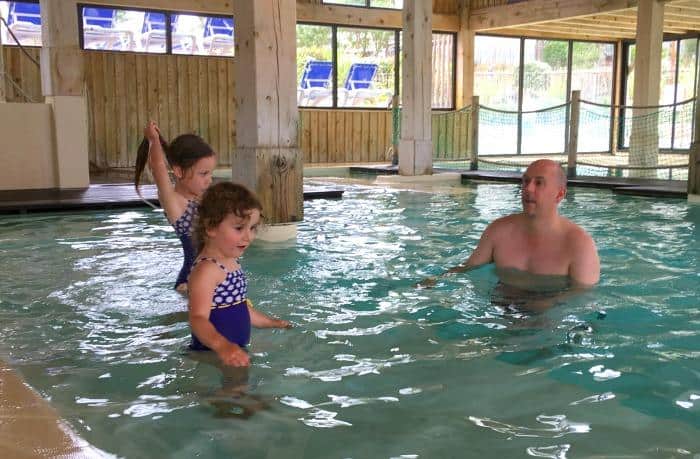 You adore your big sister and want to do everything she does, which sometimes ends in tears or frustration.  You have completely mastered the art of winding her up, and I have a sneaking suspicion that you'll do that for many years to come.  When you are on the same wave length though, you play together well, which is lovely to see, we just would like for you not to pull her hair.  One day you will have long hair and she might just get her own back.
I can see you are going to have quite the sense of humour about you as you grow up and even now you like to have a joke with us.  There's definitely nothing wrong with your observation skills, especially when it comes to your big sister!  You are full of happiness and affection and I truly hope these are traits you keep hold of as you grow up, as I can see that it makes people gravitate to you.  The staff at nursery think a lot of you, and you them.  When you are at home with me, you constantly ask to see Mark and Adam, which is a estimate to how much you love going.  We still need to work on learning not to run down the corridor, but you will get there in the end.  It's your enthusiasm to start the day and get to your breakfast that seems to get those little legs going.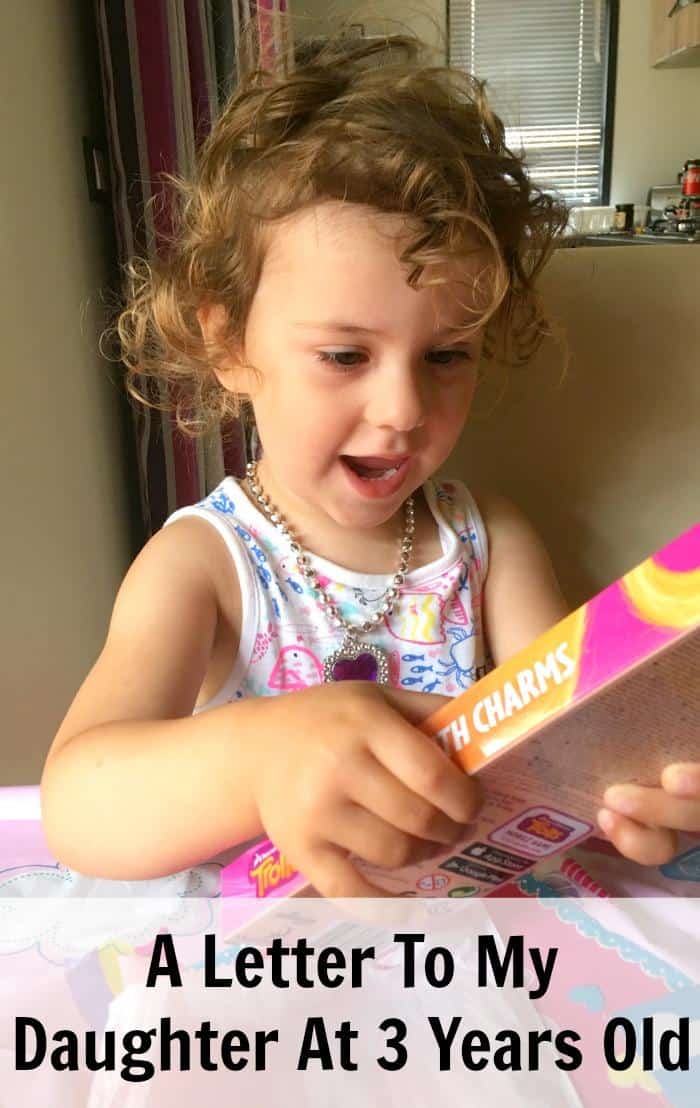 So Happy Birthday my little pudding, even though your not actually that little! You have your Dad's legs and you are already very tall for your age.  Lets make being 3 years old just about being 3, and not about catching up with your sister.  You are our last little baby and we need to make the most of it instead of wishing it all away.
Love,
Mummy x