We are busy planning our festival accessories as we get ready to head to Camp Bestival next month.  The theme is Pop Stars and Rock Stars so we were delighted when Beam Shoes got in touch and asked if we would take a pair of their light up kids trainers to the party.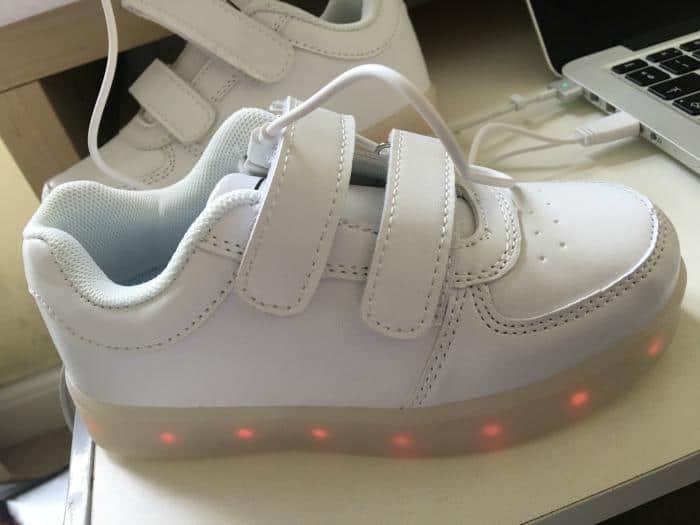 Beam Shoes are such fun and make for the perfect festival accessory.  What is not to love about a pair of rechargeable light up shoes?  When the Beam Shoes arrived I plugged the double USB charger into the computer and left them to do their thing until the light turned green.  The charger socket is just inside the top of the shoe, so it's in a pretty discrete but accessible place. I loved that I was able to charge both shoes at the same time and they were ready to use in less than an hour.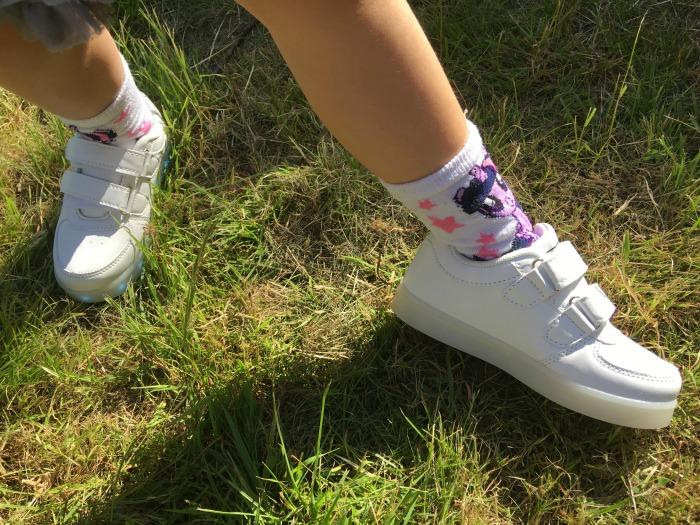 There's a little button on the charge socket that turns the lights on in the soul of the shoe.  They look great when they are turned on as the trainer has a very on trend platform feel about it, and when the lights start it's like a disco has kicked off on your feet.  So many festival vibes just in your shoes!
When my daughter figured out how they worked, she loved them.  There are a few different light sequences on the Beam Shoes including fast, pulse etc.  They also flash through different colours to give you maximum festival effect on your feet.
We really love our Beam Shoes and can't wait to take them on tour to Camp Bestival in July.  I strongly suspect we will see a few pairs of Beam Shoes on show as they will finish any Pop Star or Rock Star outfit off a treat.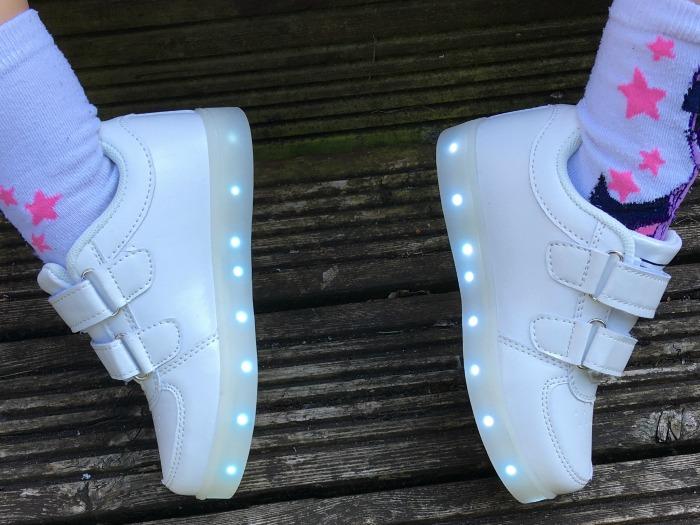 Beam Shoes Giveaway
I know a lot of you are starting to get ready to visit your favourite festival this year, and Beam Shoes have kindly given me a pair of kids light up shoes to giveaway on the blog.  Wouldn't they make the perfect addition to whatever festival outfit they might be planning this year?
All you have to do to get your hands on a pair of these fun flashing shoes is enter the giveaway via the rafflecopter below.  You can also unlock bonus entries and increase your chance of winning!  Competition ends 11/7/17.  Other T & C's apply.
Feeling lucky?  Check out these other awesome giveaways.