There's always a lot going on in a busy house isn't there? Families notoriously have a lot to juggle in their daily lives. There's the battle of getting ready for the day with repetitive requests to get dressed, clean teeth and pack the school bag. Once we've tackled getting ready, it's time to deal with the never ending run of activities, clubs and social activities we play taxi to. That's all before we even think about our own 9 to 5 responsibilities and household chores. Fitting in the time to relax together can be a real challenge can't it?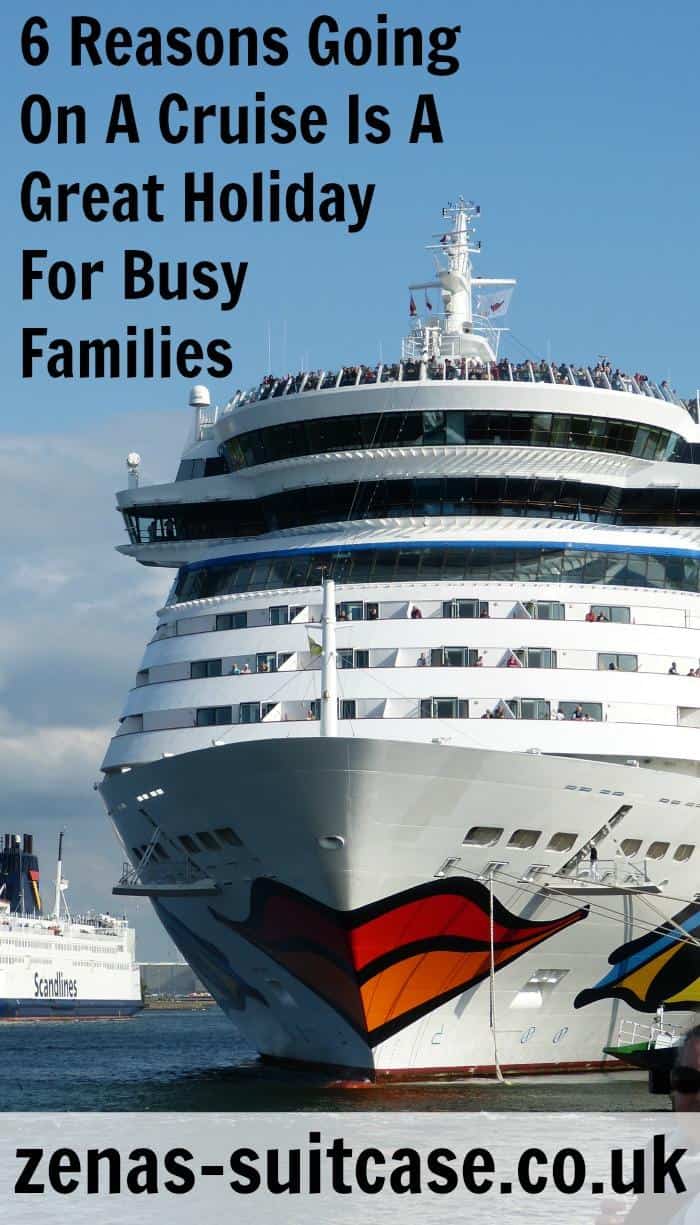 Taking the family on a cruise can provide a welcome release to the day to day challenges we all endure. If you haven't tried a cruise holiday yet, I strongly recommend getting one booked for you and your family as I'm confident you will be converted and it will provide you with the true break you all deserve. Read on to find out why I think a cruise holiday is such a great idea for busy families.
A Room Steward Will Look After Your Cabin
During the length of your cruise you will have a room steward that will clean your cabin and replace anything that you need. You've done enough cleaning and running around at home so now it's time to leave it to someone else to take care of. Room stewards are incredibly friendly in my opinion and always happy to help if they can.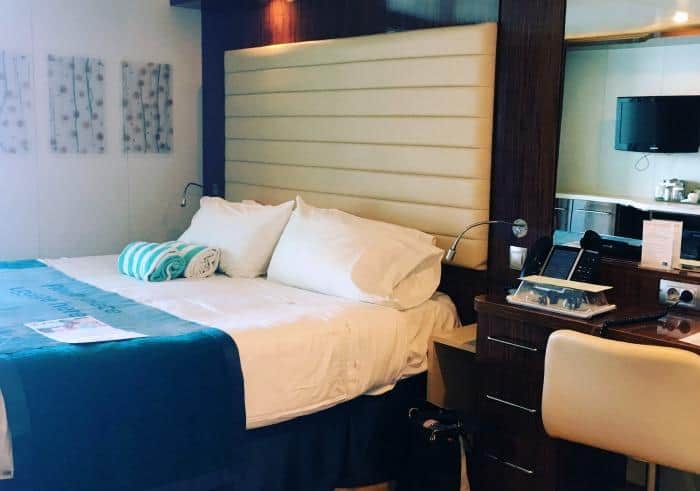 On most cruise holidays they will visit your room twice a day. They will come in when you have gone out for the day and make sure your room is ready for your return. They will visit again in the evening when you have gone out for dinner. It's lovely coming back from a night on board ship to a fresh room, when all you have to worry about is getting ready for bed.
What To Eat Will Be The Last Of Your Worries
Anyone who has been on a cruise will tell you that when it comes to food there is plenty of choice and it's great quality. A cruise ship will provide various dining options throughout the day included in the price of your holiday. There are usually casual eating options, including buffets and places to get snacks throughout the day, as well as more formal arrangements if you want something a little special.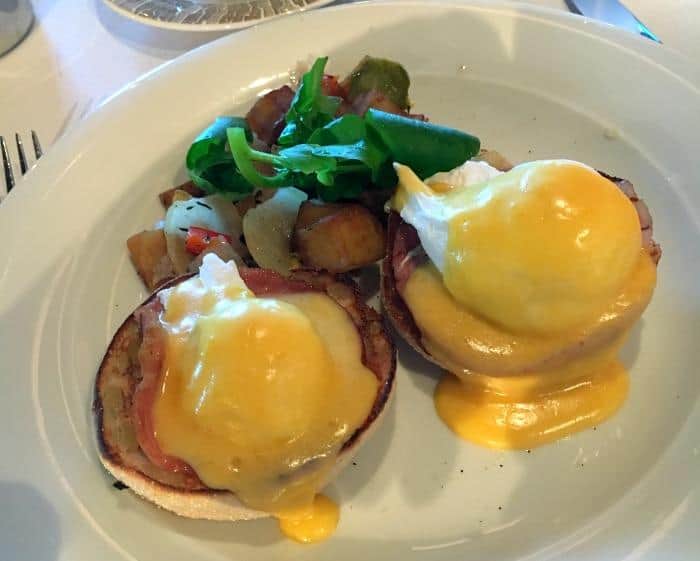 Cruise holiday providers go to great lengths to make sure that everyone on board enjoys the food on offer, making sure there is plenty of variety and that all needs are catered for. When you are going on holiday as a family what to eat can be a worry if there are fussy eaters in the family or there are special dietary requirements. A cruise holiday is such a great option and takes all the eating worries away from day one.
There Will Not Be Time To Get Bored
When you think about the idea of being on a cruise ship, people might be mistaken in thinking there isn't much to do or the kids will get bored. I can assure you that nothing is further from the truth and that cruise ships offer packed entertainment programs for all ages and often have incredibly well equipped kids clubs.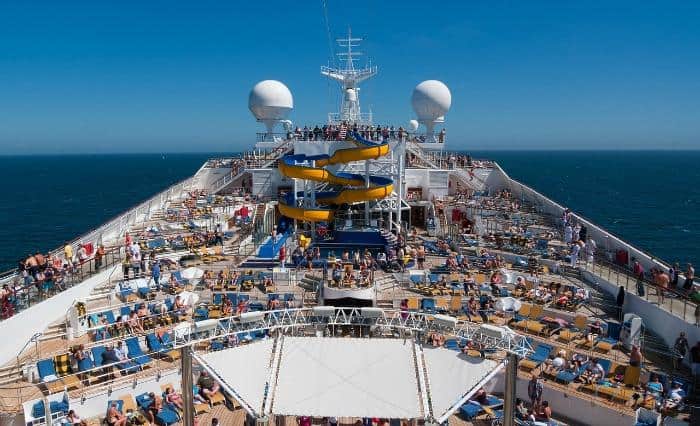 Large cruise ships also provide a wide range of family friendly activities including water parks, sports pitches, climbing walls, fairgrounds and lots more besides. You will probably spend a day or two at sea during any cruise, and you will set sail most nights, but there will be plenty for everyone to do while your at sea. I find families get along so much better when there's lots to entertain them.
There's Lots Of Evening Entertainment Too
Cruise ships also offer an array of family friendly evening entertainment to keep everyone happy and what's even more convenient is it's all just a stones throw away from your cabin. All you need to worry about is what to go and see that evening. You might receive a cruise newsletter in your cabin giving you a daily timetable of what's on, or cruise ships are using apps more and more to keep everyone up to date of the entertainment program.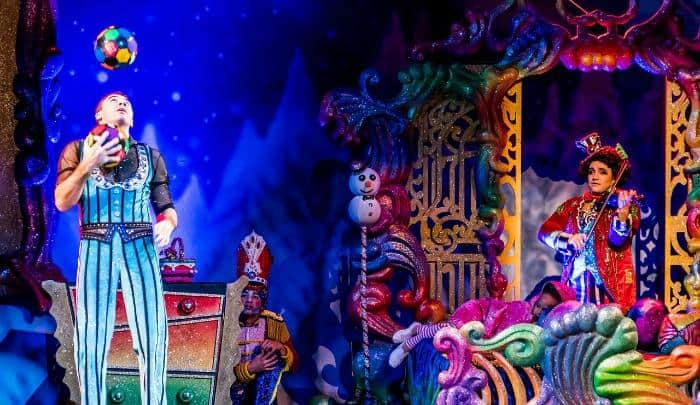 Cruise ship entertainment is usually suitable for children and is also of an incredibly high standard offering West End style shows, on board versions of your favourite TV shows like The Voice and much more. You will probably be spoilt for choice, with the added bonus of having it all at your fingertips.
You Only Need To Unpack Once!
Taking a cruise holiday with a family is a great way to share lots of interesting destinations in just one break. Nothing beats waking up in a different port everyday looking forward to having a new place to explore. There are so many bonuses to this for a family. You aren't having to pack your suitcases every 5 minutes to travel to your next destination which I think is a huge win.
No one is having to drive or organise your travel. You will be busy enjoying the entertainment I discussed above while the ship sails you to the next port. A cruise takes all the stress out of taking a busy family on holiday for me, and makes sure that relaxing and having a good time are your main priorities while someone else takes care of the rest.
The Cruise Offers A Range Of Excursions For Each Port
Booking an excursion through your cruise ship is a convent option for families, but you are also free to do your own thing if that suits you better. I have to admit as a family we enjoy the convenience of taking the cruise ship excursions and have always had a positive experience. They are a very stress-free way to go ashore with even the smallest of children. Having taken a 1-year-old to the pyramids in Cairo with a cruise excursion I can say that with some conviction. To be honest, Cairo was a magnificent place that is a heaven for history lovers. There are too many things to see, which almost makes one feel like buying a property in Egypt for sale and staying there to visit Cairo every day. Cairo is huge. It has so much to offer to those who are ardent lovers of ancient history and culture. And with the cruise excursion, Cairo appeared even more lively and majestic.
You can join your coach or meet your travel guide directly from your ship which is a great help with children in tow. There is a safety element to this as well as taking public transport or wandering around can raise the risk of being pick pocketed in the street. Your day trip will also be scheduled so that you return to your ship in time for setting sail that evening without risk of getting lost or being late. Unfortunately, if this happens to you the ship will not wait for you.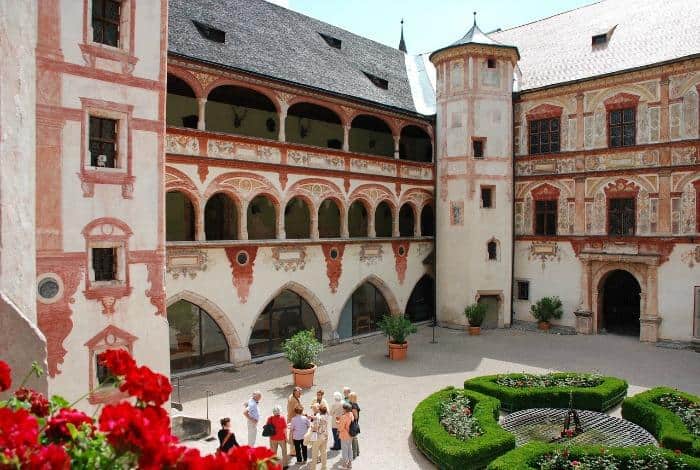 I think that busy families deserve the chance for a real break, when the only worry is how they are going to have fun that day. Taking the family on a cruise will give everyone a great experience, regardless of age or personal taste. In the event that you do plan on taking a cruise with your family, you might be interested in Cruises to Galapagos by Voyagers or similar luxury vessel services that offer great cruise itineraries. Galapagos Islands cruises can take you on a 4-8-day journey where you can have a chance to see giant tortoises, swimming lizards, sea lions, etc.
Having said that, cruise trips can be a great option for multi-generational holidays who want to relax and have fun together without arguing over who's doing the washing up or tidying the bedroom that day. Is it time to book your first family cruise?
However, cruise excursions maybe a slightly more expensive way of going ashore, but I've always found the quality of the guides and the convenience of the experience well worth it, especially when exploring somewhere new with children. If you need any help choosing which tour is suitable for your family, the staff on the ship are often happy to help and are likely to have experienced the tour themselves so will be able to give you some first hand advice.
If you are planning a cruise, check out my packing list packed full of tips & tricks.