This summer I'm focusing our family travel experiences very much on the UK.  It's a perfect time of year to enjoy what our country has to offer in terms of family holidays and I really want my children to understand that the country where they live is just as beautiful as destinations abroad.
Travelling in your own country is a great way to enjoy and celebrate your own culture and heritage and what's even better is it's really accessible for families.  As soon as the summer holidays begin, the car will be packed and we will be hitting the road to explore what the south of England has to offer families visiting the area.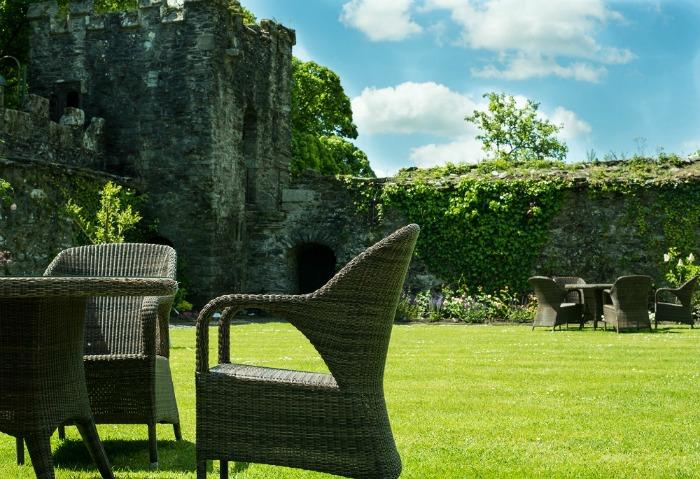 Camp Bestival
I'm sure that its hit everyone's radar that festival season is very much under way in the UK, and our first stop is going to be Camp Bestival in Dorset.  It's our first year at Camp Bestival and we are so excited.  There will be so much for the kids to do, which I talked about here, but there's also some must see acts on the line up for Daddy and I.  There's a vast list of live acts, and the top of my list to see are Madness, Mark Ronson, All Saints, Kate Nash and The Blockheads.  I will definitely be trying to relive my youth a little at the festival.
Moor Otters Trail
After a packed weekend of summer fun, we'll be driving down to Dartmoor for a relaxing break exploring the Moor Otters Trail.  It's a beautiful drive from Lulworth Estate, through to Exeter and towards the stunning backdrop of Dartmoor National Park.
On the way, we'll be changing the pace of our summer break with a visit to Buckfast Butterflies and Dartmoor Otter Sanctuary.  It's a great place to introduce the kids to the otters and learn more about this indigenous local species and why it's so important to UK wildlife.
After a busy day travelling and getting to know the local otters, we will be ready for the warm welcome that awaits us at The Bedford Hotel in Tavistock and our first introduction to the Moor Otter's Trail.  Our mission during our stay in Dartmoor is to spot as many otters on the Moor Otter's Trail as possible and we've got this otter guide to help us out.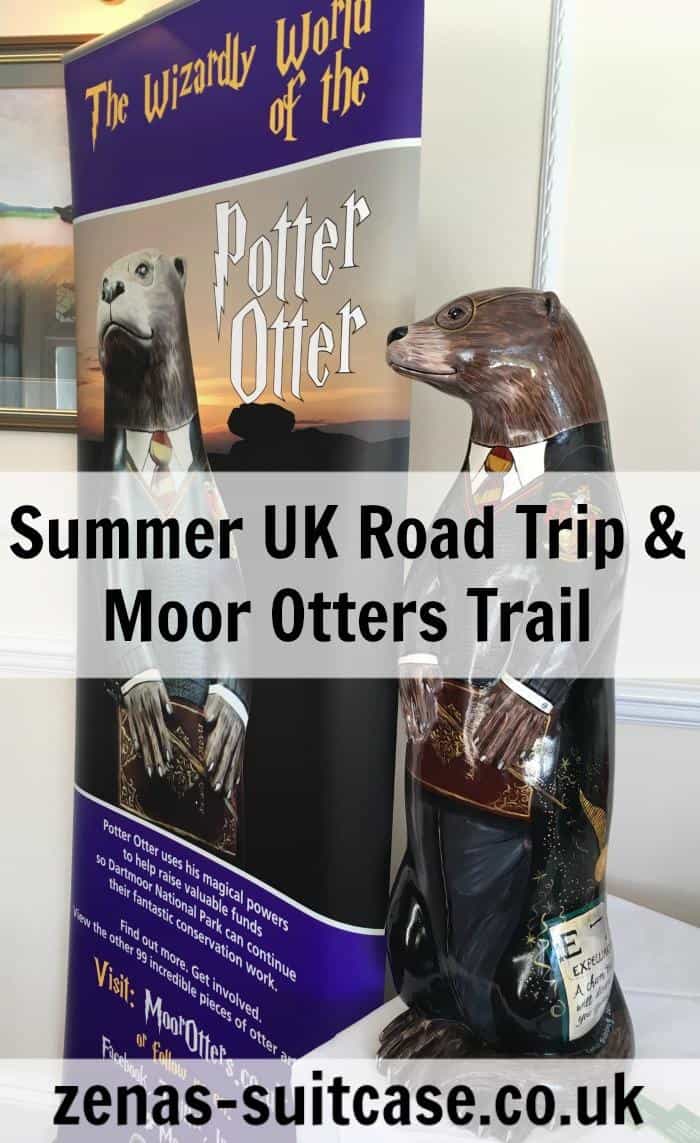 The Moor Otters Trail is a public arts trail covering Dartmoor, gateway towns and surprise locations around the area.  One hundred local and national artists have contributed some very unique otters to this wonderful local project. They are celebrating the beautiful landscape and increasing numbers of otters in the area, who, a few years back weren't doing quite so well.
The Moor Otters Trail is a fun and adventurous way to inspire children to think about the importance of protecting our local wildlife.  We very much enjoy puzzles and quizzes, and the Moor Otters Trail will be a lot of fun and a great platform for discussing why nature is so important to us.  It's going to support my daughter's school projects so well as they have been watching frog spawn grow and hatching chicks this term as well as going out pond dipping with the National Trust.
The Bedford Hotel & Two Bridges Hotel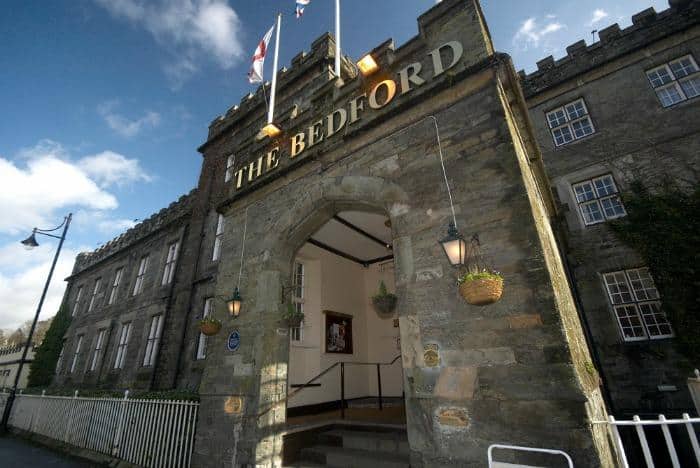 Our stay at The Bedford Hotel will also give us the opportunity to explore the local town of Tavistock, visit the Lydford Gorge and even Buckland Abbey in our quest to find the Moor Otters.  Our final mission will be to become acquainted with the Bedford Hotel dinner menu, which sounds mother watering to say the least, with fine offerings such as smoked haddock scotch egg and Dartmoor beef and Jail Ale pie.  I have to say I'm looking forward to it already.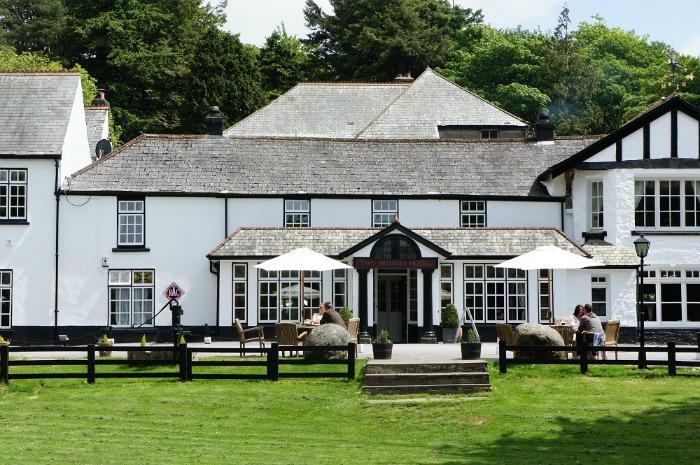 Our next stop will be the Two Bridges Hotel in the heart of Dartmoor.  It will be so relaxing to be surrounded by the natural beauty of Dartmoor National Park which has got to lend itself very well to a family walk  or two hasn't it?  The banks of the West Dart River are the perfect setting for this family and pet friendly hotel, and I suspect it's one that we won't want to leave.
Moorland Garden Hotel
We have heard a rumour that there will be a Harry Potter otter staying at the Moorland Garden Hotel, so we have included a stay at this hotel on our UK family road trip.  We'll be enjoying 2 nights at this hotel which is situated on the edge of Dartmoor National Park.  There will be plenty of opportunities to go out otter hunting while we are there as well as stay in and enjoy the beautiful gardens and stunning views of the local area.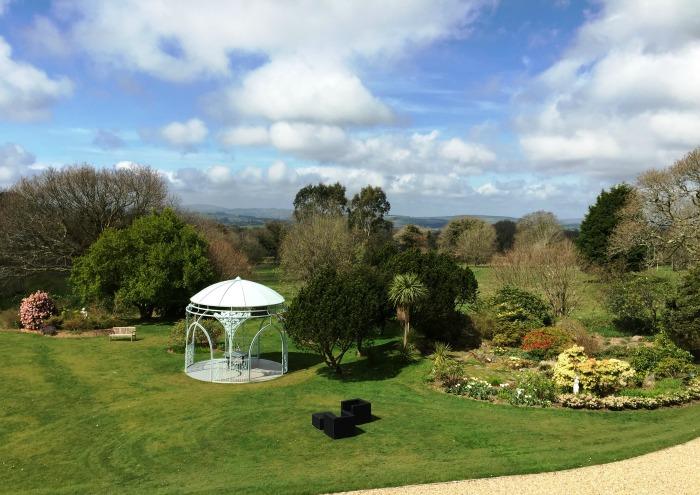 I'll also be very surprised if we don't have one of their famous afternoon teas during our stay.  I think it looks absolutely divine and it would be rude not to wouldn't it?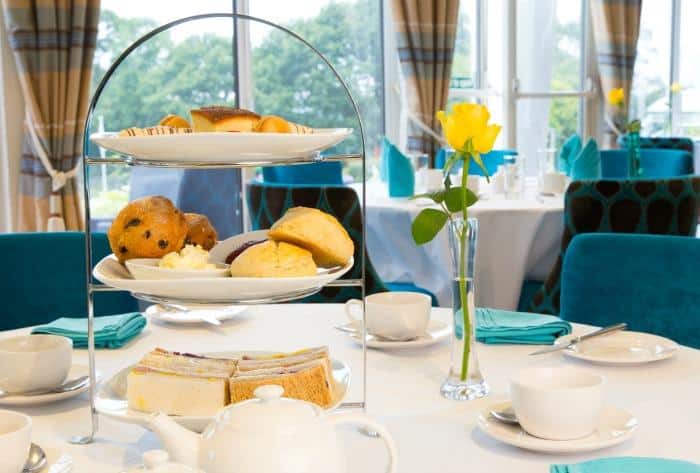 It will be hard to tear ourselves away from Dartmoor, but at some point we will have to leave the Moor Otters behind and start heading back home.  The route lends itself very well to a stop in the spa town of Bath.  I've wanted to visit this town for many years, but haven't quite made it.  It would be foolish not to visit Bath on our road trip to explore it's stunning architecture and Roman history so I suspect we will be spending a few days there too.
Are you going on holiday in the UK this summer?  Will you be visiting the Moor Otters Trail?
This post discusses press trips to hotels in Dartmoor and Camp Bestival