Do you worry about the amount of screen time your kids have?  It's something that definitely niggles at me sometimes, as my children are very fond of using the iPad for their entertainment.  They enjoy playing games on the tablet as well as watching YouTube.  What is is with those unboxing videos they love so much?  Another favourite in our house is My Little Pony make up tutorials.  My kids will watch those for hours.  I guess it's no different to me watching how to make fancy cakes.  I will probably never make a Minion cake, but I'm fascinated with how they get them to look so good.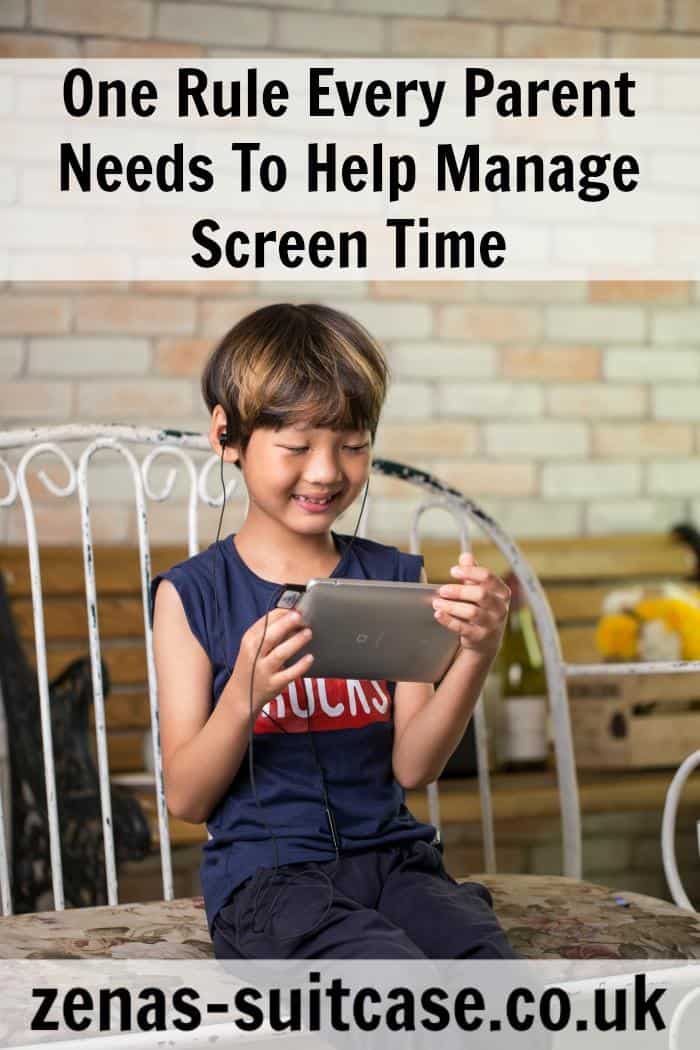 I'm mainly happy with the amount of screen time my children have as I feel they have balance in their lives.  They are not using the iPad every minute of every day, and they enjoy a variety of other interests.  We also do a lot of activities and days out as a family so there is plenty of time away from screens.
We seem to have adopted away of managing their screen time that works for us as a family.  So far it seems to be working, and when I sat and thought about what was happening, I realised that an unspoken rule had emerged and I'm keen that we follow this approach as the girls grow up.  We want to create good habits and lifestyle choices and I think this approach is going to work, but there is no denying that it's going to get harder to enforce as they get older.  Using this screen time rule will give us good foundations to work from though.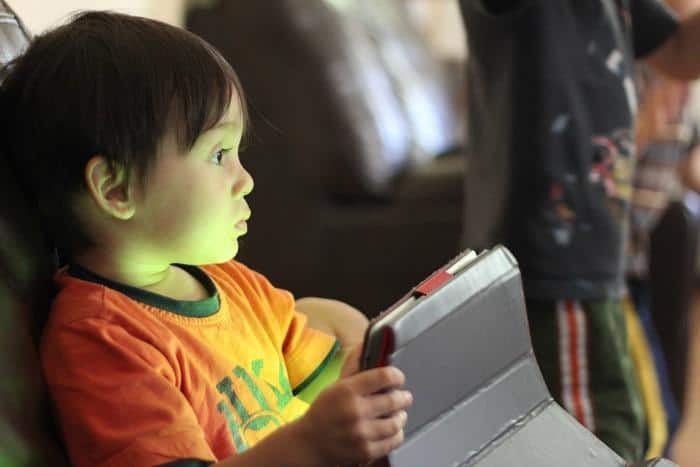 The screen time rule is 'we only use tablets when we are …….' and insert what works for your family here.  For our family, the rule is the children only use the iPad at home with parents present.  It's not something that has been verbalised to the children yet, but I'm sure there will come a day when it will need to be.  Sometimes, these kind of rules are the best kind as if the children don't realise there is a boundary in place, then they don't necessarily push against it.
We don't take the iPad out of the house if we are going out to a restaurant or activity.   We haven't used the tablet on train journeys or road trips.  They don't have them in their bedrooms, and they tend not to use them before getting ready for bed.
If we are relaxing at home, we don't particularly see any harm in them using the tablet for a short time for their entertainment.  They play with a range of toys and games, and the iPad is a feature amongst many things that they do.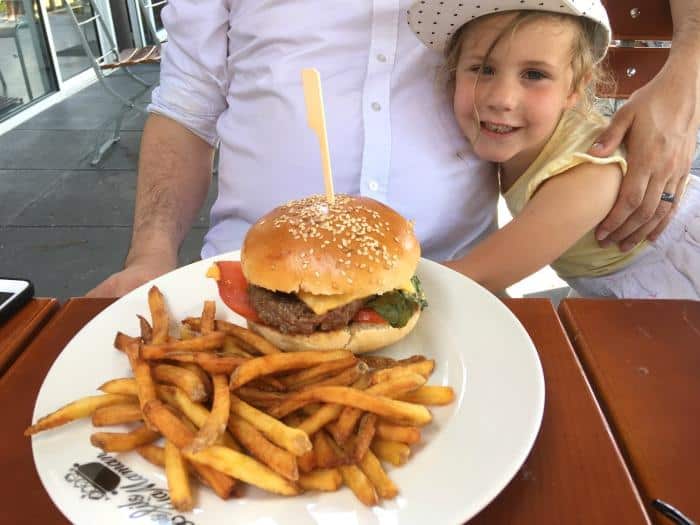 When we are going out of the house for a meal or day out, we see this as an opportunity to engage as a family.  We want to be able to talk to each other without being distracted by technology, so it's never dawned on us to take the iPad with us.  We do know that sometimes kids get bored, but we have a toy or colouring book ready for them to use when this happens.
If the tablet started to creep into other areas of our life, I think it would become very difficult for us to manage their screen time.  Saying no to using the tablet would start to become a difficult conversation if the boundaries became blurred.  Having one clear boundary that the tablet doesn't leave the house works well for us.  We also wouldn't substitute a tablet for Mummy or Daddy's mobile phone, as this would be incredibly muddy waters.  Screen time is for at home, and we entertain ourselves in different ways when we are out of the house.  Is this something that could work for you?
How do you manage your children's screen time?