The school holidays started and the rain set in didn't it! The first day at home for my daughter was looking pretty grim, so thank goodness we had the Aquabeads Frozen Playset to keep her busy.  She was really struggling with the idea of not going to school for 6 weeks.  She's just finished Foundation so school for her is about making things and seeing her friends.  She definitely learns some things along the way, but I don't think she's realised because of all the fun she's had. My 5 year old daughter really enjoys being creative and making things.  As some of you who follow my blog regularly already know, she is also a huge Frozen fan.  When we were asked if we wanted to review the Aquabeads Frozen Playset the obvious answer was yes.  I had a feeling my daughter would really enjoy it.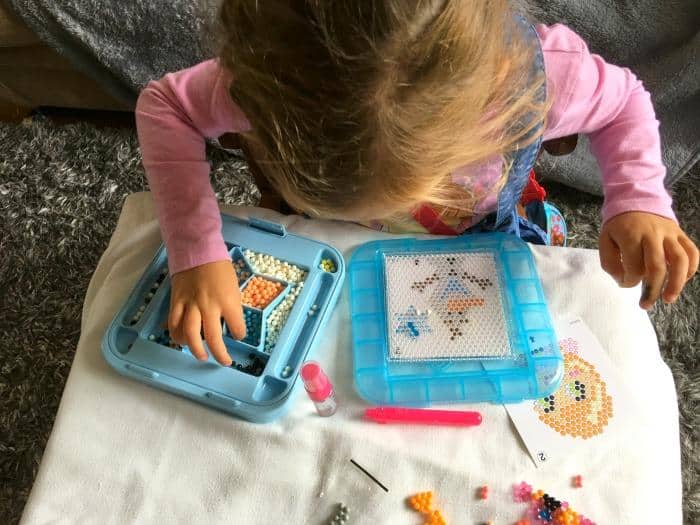 So that she wasn't bored while I got everything ready and packed for our road trip it seemed like a good time to put the Aquabeads Frozen Playset to the test.  We only needed a small space for this activity and it was easy to set up and get her started.  The Aquabeads are contained in their own tray and she could create her Frozen Aquabeads on the design table provided.  The only thing you need to add to the set to get started is water, as everything else is provided from the Frozen templates, sprayer, bead pen and over 800 coloured beads. The Aquabeads Frozen Playset kept my daughter busy all afternoon.  I was really surprised at how long she concentrated on making the Frozen designs for, but they really seemed to capture her imagination.  She was happy to play with them with very little guidance and the only things she needed help with was learning not to spray too much water over the beads and removing them from the design table.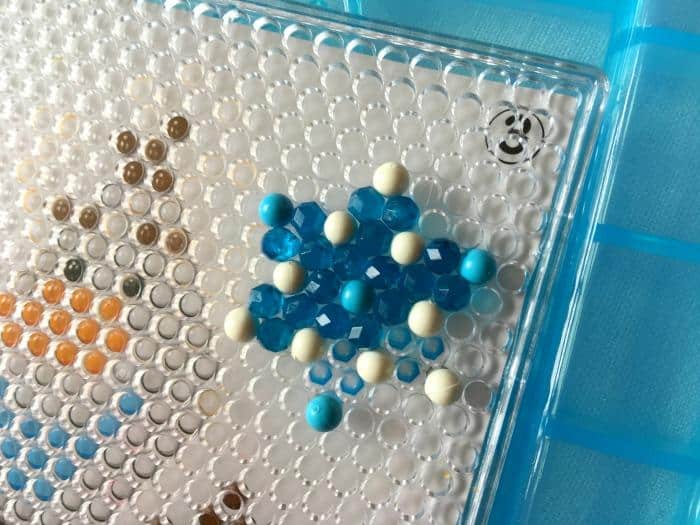 She favoured making the snowflakes over the more complex designs, but I think as she gets better at using the beads and pen she will enjoy making Ana, Elsa and Olaf too.  She also had a go at creating her own freestyle designs and it was nice to see what she came up with from her own imagination. My daughter really loves the Aquabeads Frozen Playset and asks to play with it a lot when she is feeling creative.  It's certainly coming into it's own on the rainy days we have been having.  This set is a perfect introduction to Aquabeads and a great mess free activity for kids who love Frozen.
Aquabeads Frozen Playset Giveaway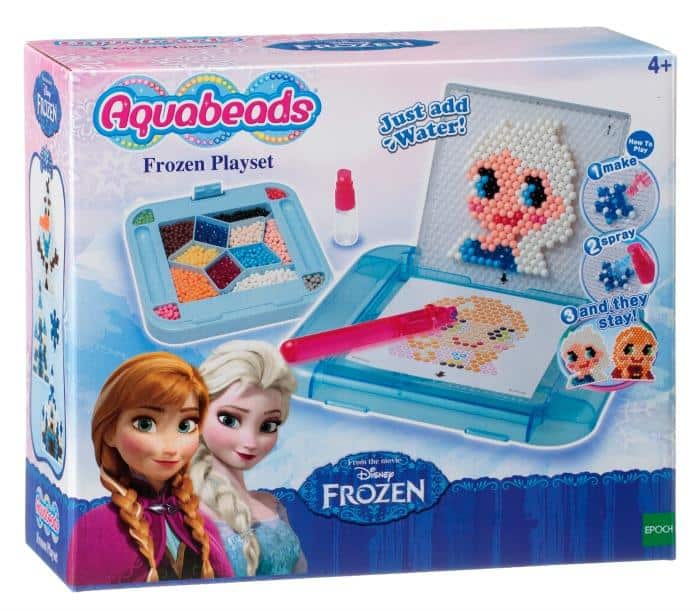 If your little Frozen fan needs something to keep her busy this holiday I also have a Frozen Aquabeads Playset to giveaway to one lucky Zena's Suitcase reader.  If you would like to get your hands on this fun Frozen prize, simply complete the rafflecopter below for a chance to win.  Competition ends 23/08/17.  Other T & C's apply. a Rafflecopter giveaway
Feeling lucky?  Enter another giveaway here.