Buckland Abbey is just a few minutes drive from the Moorland Garden Hotel and very close to Yelverton, so it's a perfect family day out if you are visiting Devon.  As you may remember from our review of the hotel, we had to postpone our visit to Buckland Abbey due to the rain.  After spending a day relaxing at the hotel, we were certainly ready to get started again and were very much looking forward to seeing which moor otter we were going to meet and learn more about Buckland Abbey.
Buckland Abbey Review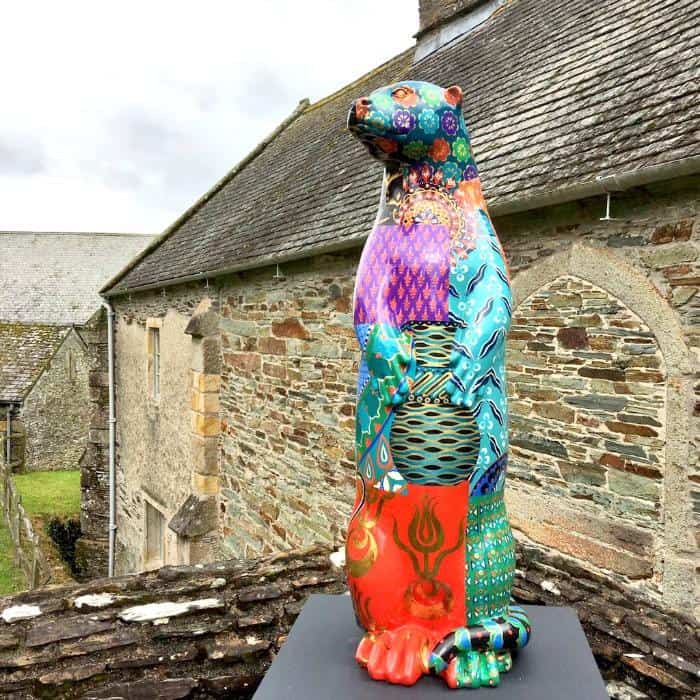 When we arrived we found the gorgeous Otterman in the courtyard.  My daughter and I agreed that he was a beautiful otter, and spent a few moments getting some photos and writing his details in our otter spotting guide.
It was lovely to see other children equally as excited at the otter they found join us during their moor otter trail.  Otter spotting became quite a social activity for us as we went around the area.  It was nice hearing other people's experiences, how many otter's they had found, and where they were heading to next in Dartmoor.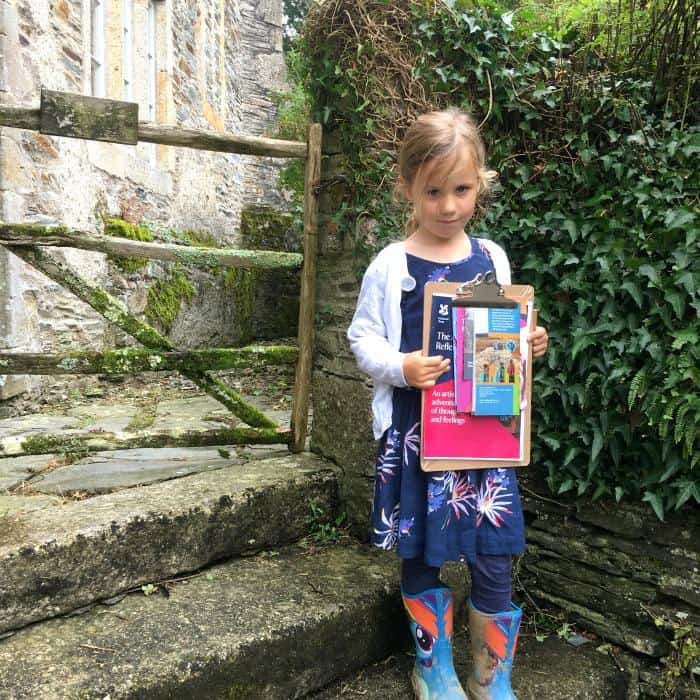 With Otterman ticked off our list we headed inside Buckland Abbey to find out what was activities and exhibitions were planned that day.  One of the National Trust volunteers gave us a quick overview of what to expect, showing us the different areas we could explore at Buckland Abbey on the wall map.
We also found out that Buckland Abbey was currently hosting an art exhibition called Art of Reflection by Andrew Logan.  We were given a children's activity sheet to help us explore the exhibition and were feeling excited about what we were going to see that day.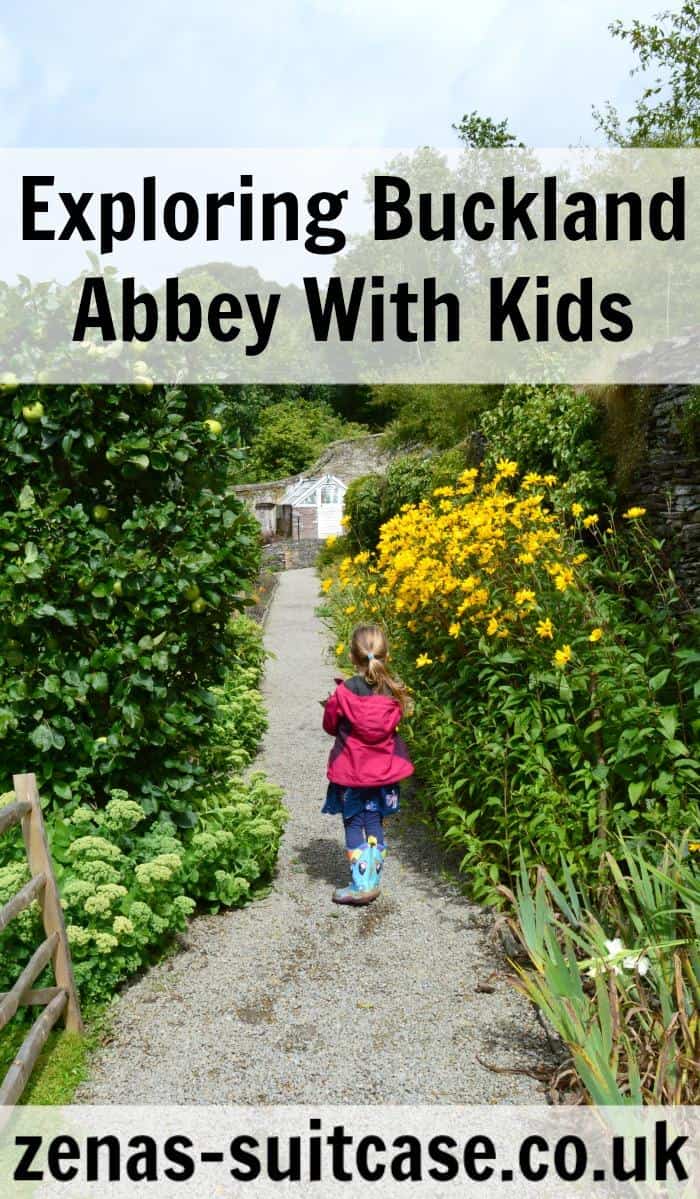 Our first stop was to see a film about the history of Buckland Abbey.  It was fairly short, but perfect for helping both myself and my daughter understand the history of Buckland Abbey and give our day out some context.
Buckland Abbey has had an interesting journey from a place of devout worship in its origins to being the home of Sir Francis Drake.  This local hero made a big impression on both the area and the country with his famous expeditions overseas.
Art at Buckland Abbey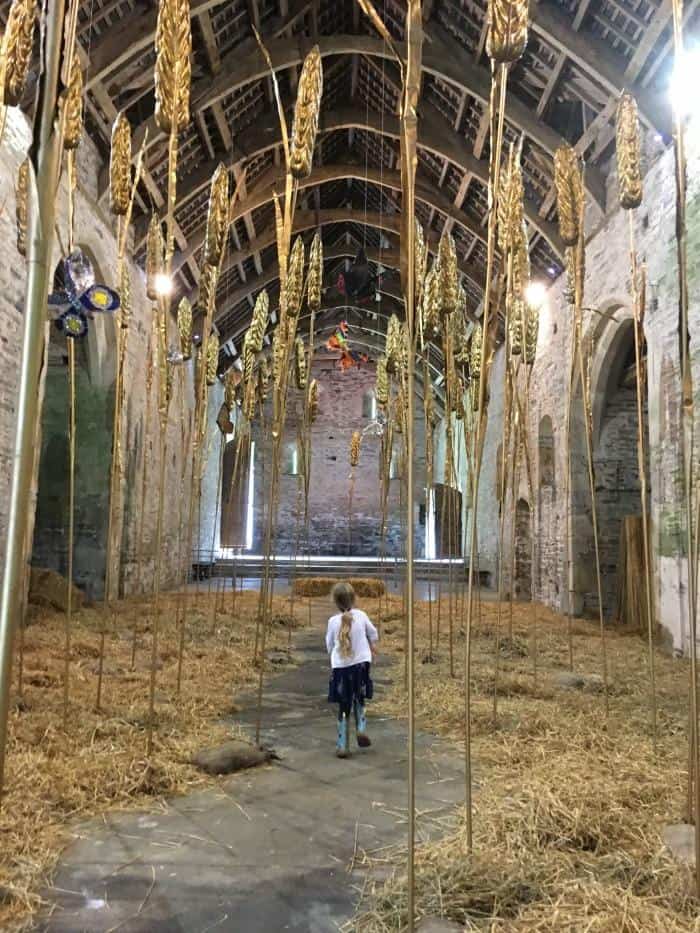 We explored the barn first, and this was a great source of fascination for both my daughter and I.  It was where the Goldfield exhibit from Andrew Logan's collection was currently being displayed.  It honestly looked amazing and very much at home at the barn.
The gold corn plants towered above my daughter making her look like a little mouse scurrying though the field.  She spotted several other mice hiding in the 'field', along with some beautiful butterflies who, caught by the breeze, appeared to fly between the corn.
Gardens at Buckland Abbey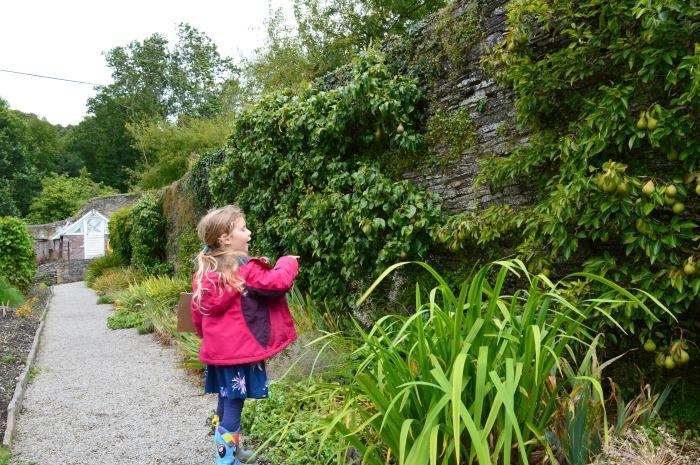 There are several gardens at Buckland Abbey, and it was interesting exploring them with my daughter, who is primarily a city kid.  We talked  a lot about what we found growing in the garden, and it was interesting to see what she did and didn't recognise.  This quickly became a great learning opportunity for her as there are so many fruits and vegetables established here.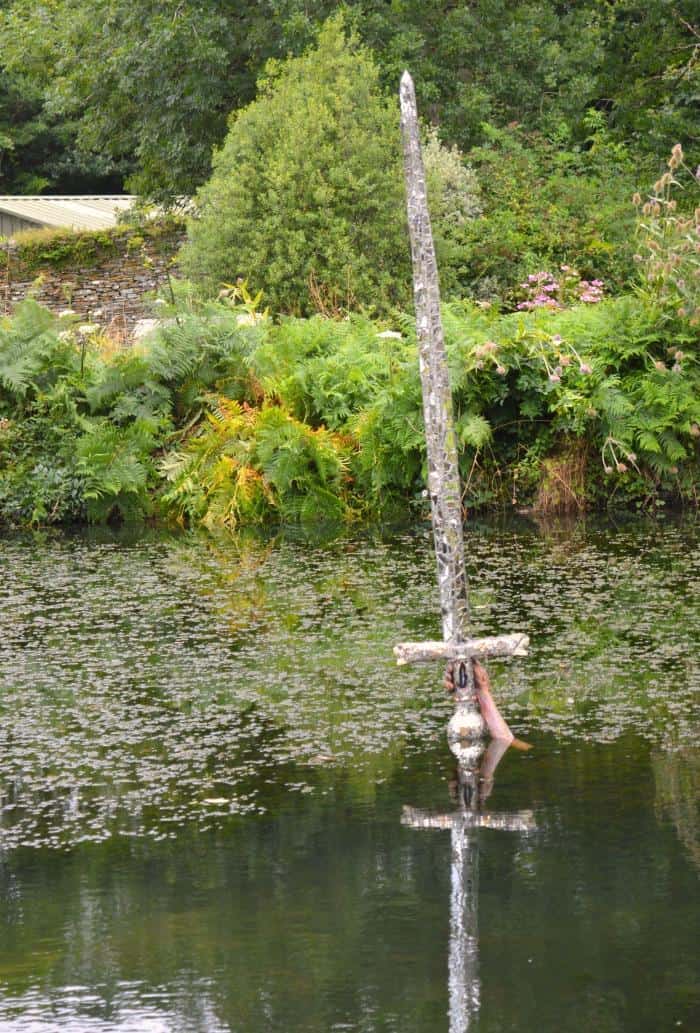 The grounds at Buckland Abbey are just beautiful and we really enjoyed exploring and finding more of the Art of Reflection exhibition hiding out in the greenhouses or emerging from the lake.  You can also enjoy woodland walks around Buckland Abbey, which we would have loved to have explored.  Unfortunately, time wasn't on our side as we were heading to Bath that afternoon, but it has given us a reason to go back and spend longer at Buckland Abbey someday.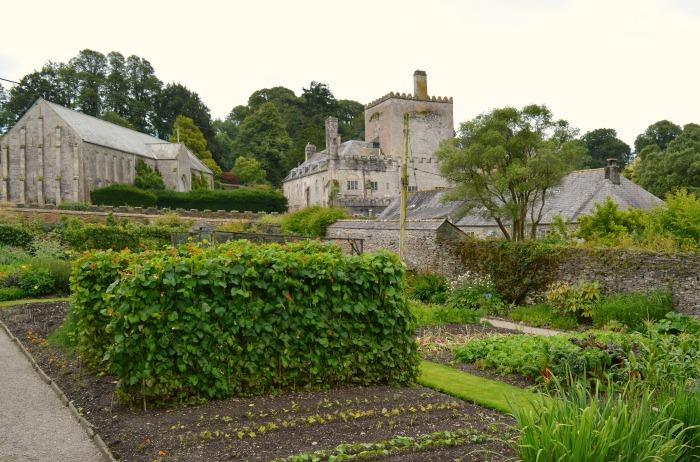 Inside Buckland Abbey
We ended our visit by going into Buckland Abbey to explore the house.  It was interesting to see how it had been converted from a peaceful monastery into a home for the Grenville and Drake families.  There is lots of information about the history of Buckland Abbey, and especially about Sir Francis Drake and his time here.  His famous drum is also in residence at Buckland Abbey, which is pretty impressive to see.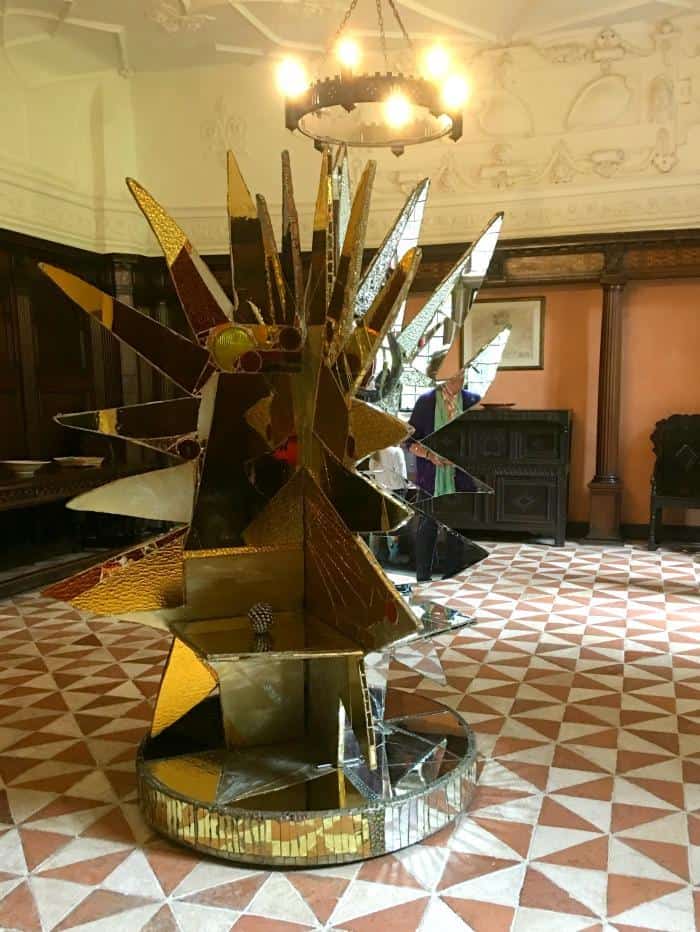 We also very much enjoyed finding more of Andrew Logan's works inside Buckland Abbey.  It made for lots of interesting discussions with my daughter about how they made her feel and which she enjoyed the most.  I think it's safe to say that the unicorns ticked a lot of boxes for her and she would happily have took one home if she thought she could have got it under her coat.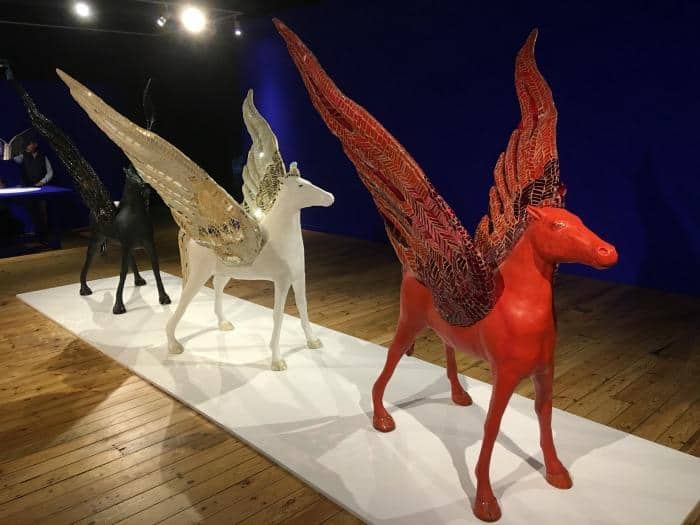 We were very sad to have to cut our visit to Buckland Abbey short as we really enjoyed our time here.  It has certainly inspired me to take my family to more National Trust properties as it was clear to me that my daughter got a lot out of our visit.
Useful Information about Buckland Abbey
Address & Postcode 
Buckland Abbey, Yelverton, Devon, PL20 6EY
Opening Times
Daily from 10am – 5pm
Check Buckland Abbey website for seasonal variations and closures
The house is closed for the winter between October and February, but you can access the garden and he estate during these months.
Buckland Abbey Prices
If you are a National Trust Member you can access Buckland Abbey, the gardens and the estate as apart of your membership.
To enter the House, garden and estate between Feb & Oct ticket prices are:
Adult £13.60 Child £6.80 (Group & Family Tickets available)
To enter  the Garden and estate between Jan – Feb and Oct – Dec ticket prices are
Adult £8.80 Child £4.40 (Group & Family Tickets available)
Hotels Near Buckland Abbey
Moorland Garden Hotel 2 miles
Two Bridges Hotel 10 miles
The Bedford Hotel 8 miles
We were guests of Buckland Abbey for the purposes of writing this review, but all thoughts and opinions are our own.