When it comes to great kids sandals I really think Teva have really got things sewn up.  We shared with you last year just how much the kids and I loved this brand, but this year we are even more impressed with the style, comfort and durability Teva sandals have to offer.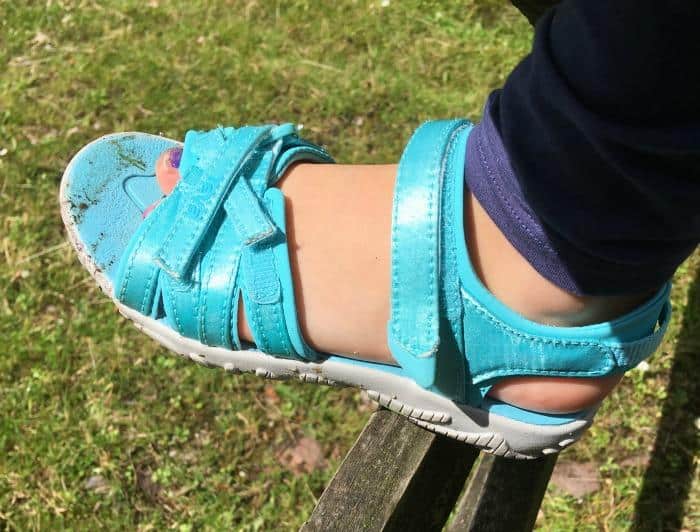 Firstly, Teva make childrens' sandals that look great. We've had the turquoise and silver Tirra style sandal this year, and the girls just love them. They are really easy for them to put on and fit securely to the foot with 3 easy to use touch fasten straps.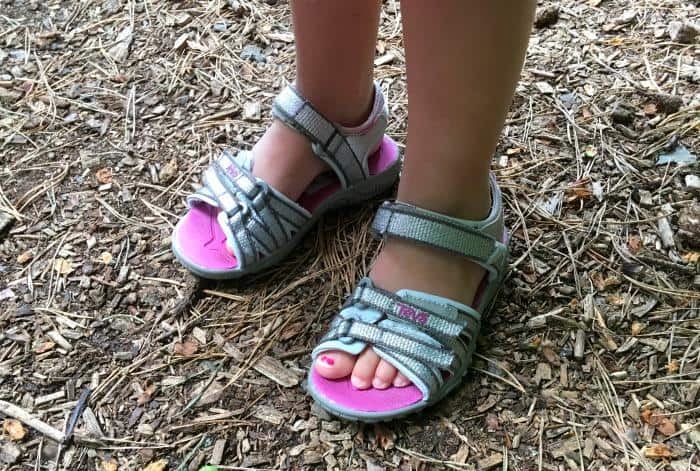 The ankle strap has a rubber end which helps to prevent wear and tear and makes it easy for the girls to put on. The quality of the sandal is exceptional and they clearly have been very well made with active kids in mind.
Where these sandals really come into their own are on days out and active holidays.  They are a great childs' walking sandal and have been on quite a few successful adventures with us this summer.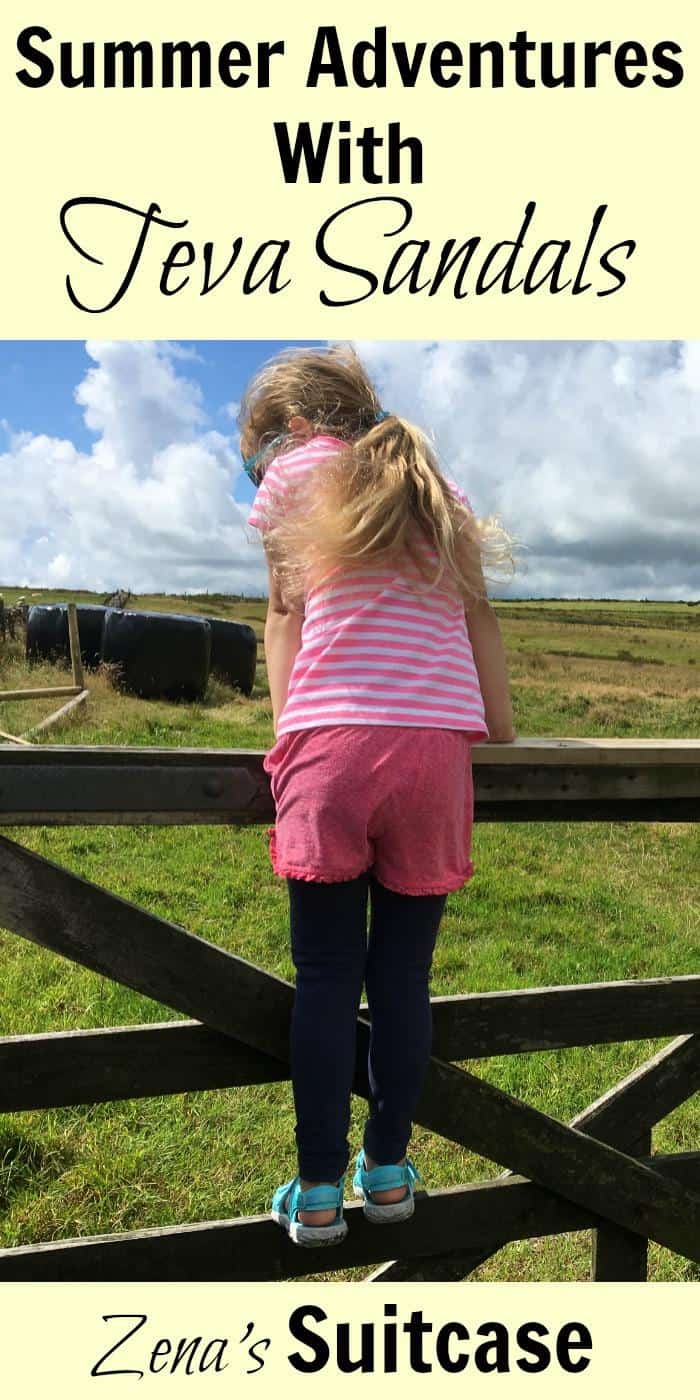 My daughter was so comfortable and happy in her Teva sandals when we were otter spotting in Dartmoor, taking on all kinds of outdoor terrain without any issues at all.
Next stop was the cobbled streets of Bath, and the sandals made short work of all the sightseeing we did in the city.  There comfort really shone through with no signs of red marks or blisters even after a full day exploring.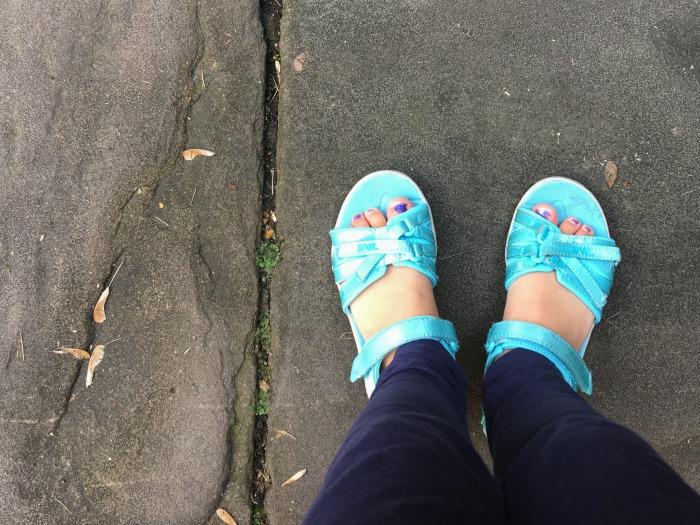 More recently we visited Brimham Rocks in Yorkshire. This is a fantastic place where kids can climb and explore freely in the outdoors.  I wondered how the Teva sandals would fair but I really shouldn't have. Indie was able to climb rocks and explore the rugged terrain of Brimham Rocks with ease.  I was really pleased she had her Teva sandals to be honest, and glad she felt confident enough to explore in them.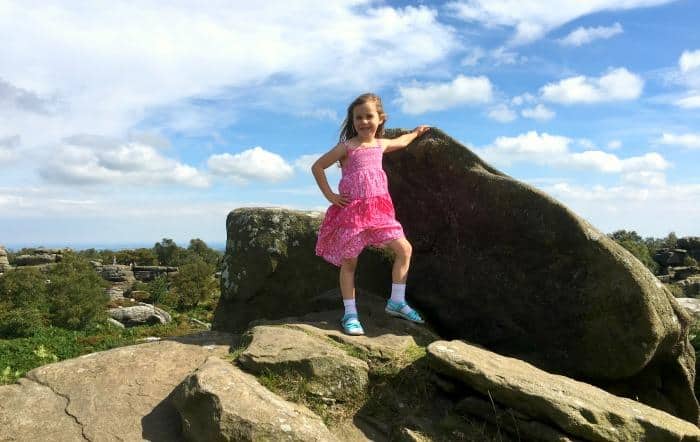 It's safe to say we feel that Teva sandals are great footwear to invest in for travelling and active families. There are so many sandals on the market that just don't provide adequate support and comfort for kids feet, which is why I'd happily recommend Teva sandals every time. They will give your child the confidence to play and explore on their outdoor adventures, no matter what they are faced with.
We were provided with two pairs of Teva sandals in exchange for this review, but all thoughts and opinions are our own.