When my daughter started school last year there were a few tips I had forgotten about buying school stationary and equipment.  Bearing in mind my oldest son was starting university in the same year, it had been some time since I'd started a child on their school journey and Smiggle wasn't around back in those days.
I dutifully bought her the standard school water bottle and school bags, forgetting about the problems we would come to face later in the year.  The problem is, everyone buys the school issue water bottles and school bags, and regardless of whether you name them or not, they soon get lost in the masses of school equipment that disappear down some black hole that I've yet to find in the playground.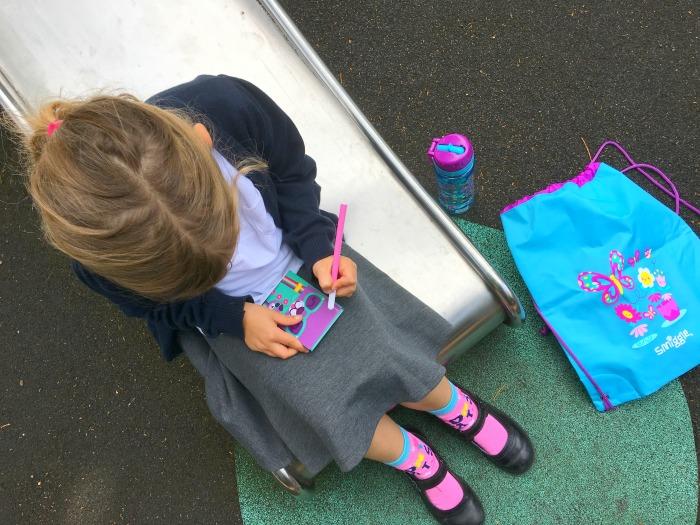 Having spent a year trying to retrieve our school equipment, or replace it even, this year I am taking a different route.  We were recently sent some really cool items from Smiggle, and I think we stand a much better chance of them lasting the school year and beyond.
The Smiggle water bottle and gym bag arrived, and my daughter was thrilled to bits with her new school equipment.  This didn't surprise me in the slightest at the designs are really fun.  The water bottle and the gym bag match, which I think is really helpful from a not getting lost perspective.  The gym bag has different designs on either side, which is also a nice touch.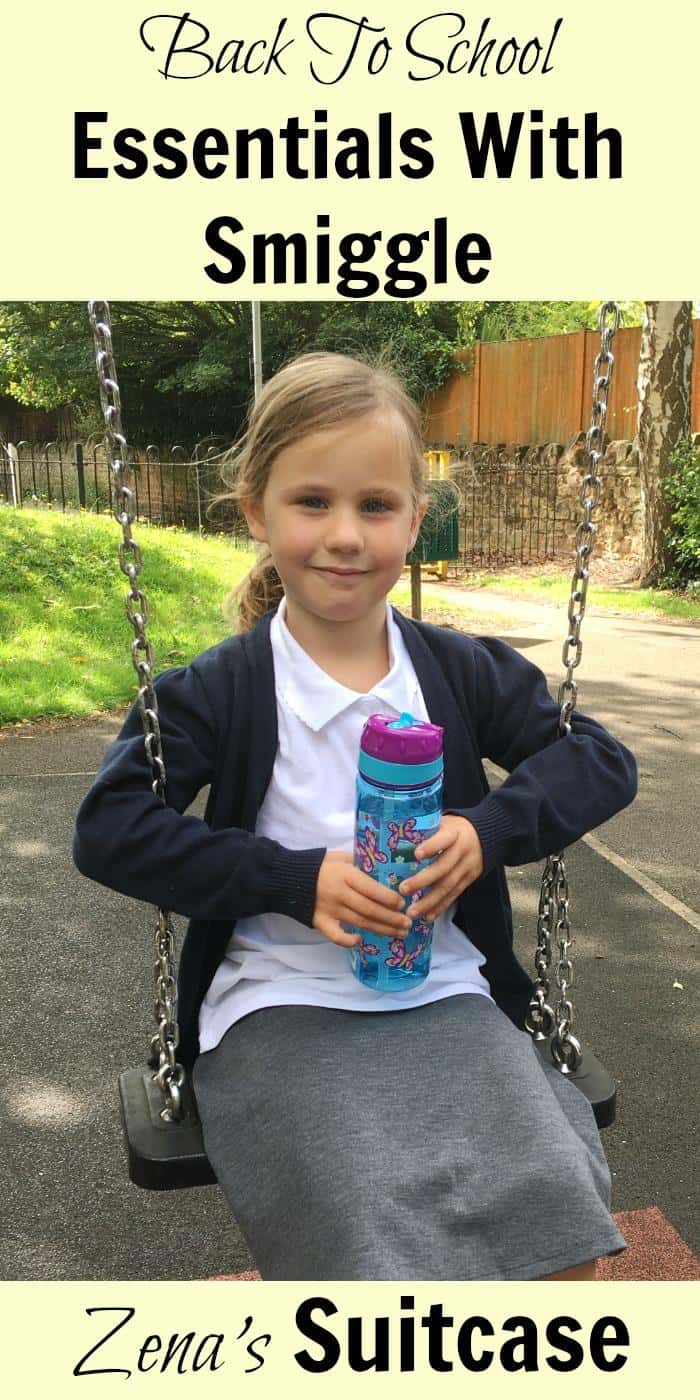 Bearing in mind that Smiggle is a more expensive brand when it comes to buying Back to School items, I was curious as to what the quality would be like.  I have to admit that I was impressed.  The water bottle is robust and has been designed well.  It has a straw inside, so the bottle doesn't need to be tipped to drink out of.  The bottle also closes well, which will hopefully prevent leaks during the year.  This was another area our school water bottle failed at towards the end of the year.
I was also really impressed with the Smiggle gym bag.  As well as being a great design for a little school girl, it's been made really well.  There's plenty of room for keeping the school gym kit in, and every part of the bag is built to last.  I'm hopeful that this gym bag will last a few years, at least.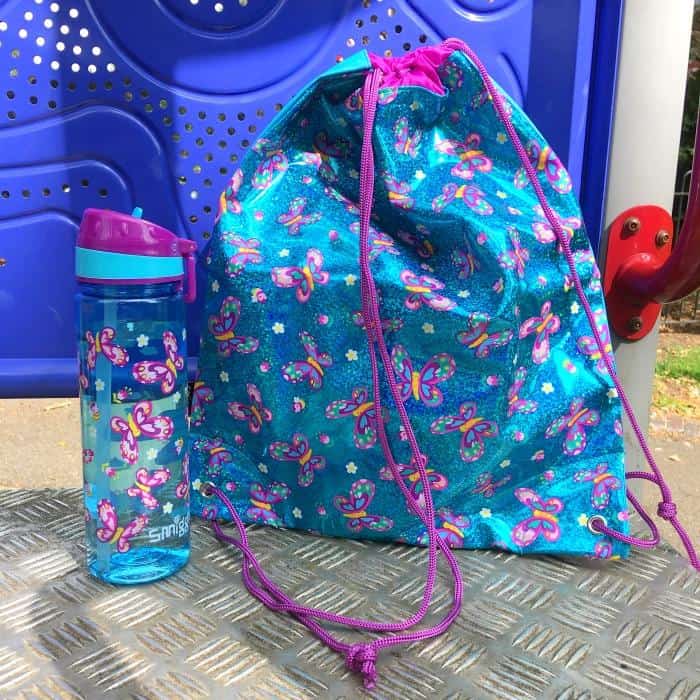 Smiggle might cost a bit more money, but I think that the school range could be well worth the investment.  Buying cheap school equipment can often be a false economy as it needs to be replaced more regularly.  I'm confident that our new Smiggle equipment will withstand the wear and tear of the school year ahead and beyond, thus making it better value for money in the long run.
We were provided with the Smiggle water bottle, gym back and notebook for the purposes of this review but all thoughts and opinions are our own.