I've been thinking a lot about New York, which is almost certainly a sign that I'm keen to go back and explore more of this amazing city.  You might remember that I went a couple of years ago with my son, and the impression that trip made on both of us is still pretty strong today.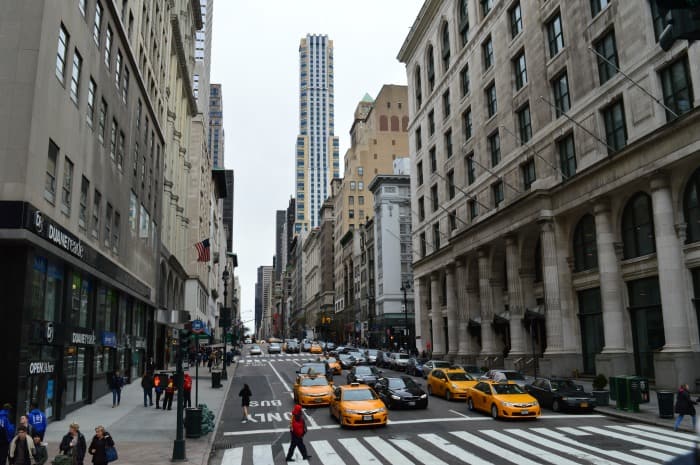 It got me thinking about what I would love to see if I had just one day in New York.  Because I already know the city, I've got a really clear idea of how I would spend 24 hours in NY and I wanted to share it with you just incase you were planning a flying visit to the city.
Start with Brooklyn Bridge
It bugs me to this day that we didn't walk across Brooklyn Bridge, so the first thing I would do is catch the subway to the Jay St – Metrotech or Clark Street subway station.  It's a short walk to the pedestrian entrance of Brooklyn Bridge and you can walk across to the Financial District in about 45 minutes.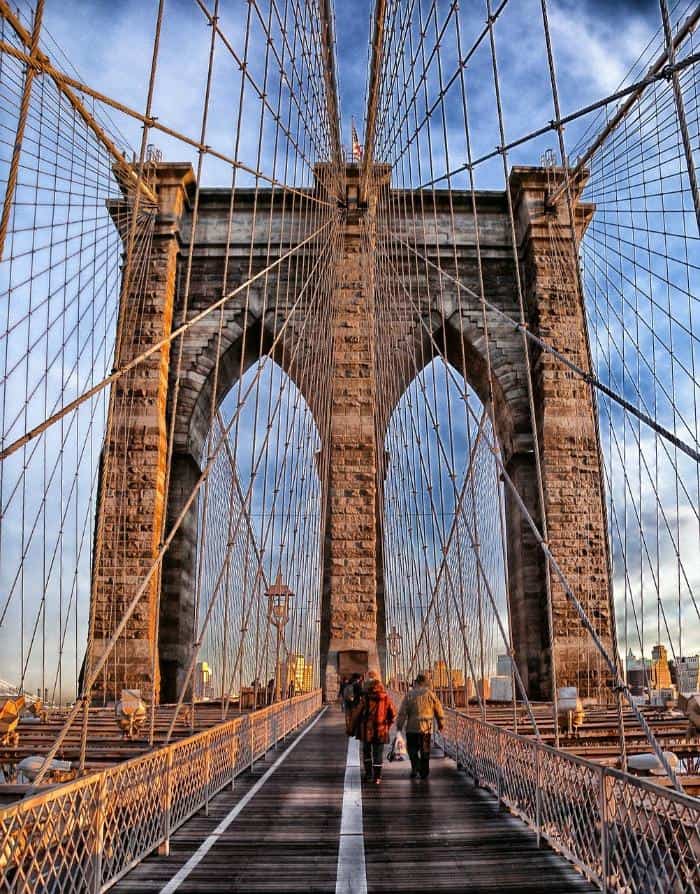 Go To Ground Zero
Visiting Ground Zero was one of the most moving experiences I had during our visit to New York, and I would add it to this 24 hour itinerary too.  If you've not been before, it's an incredibly powerful experience.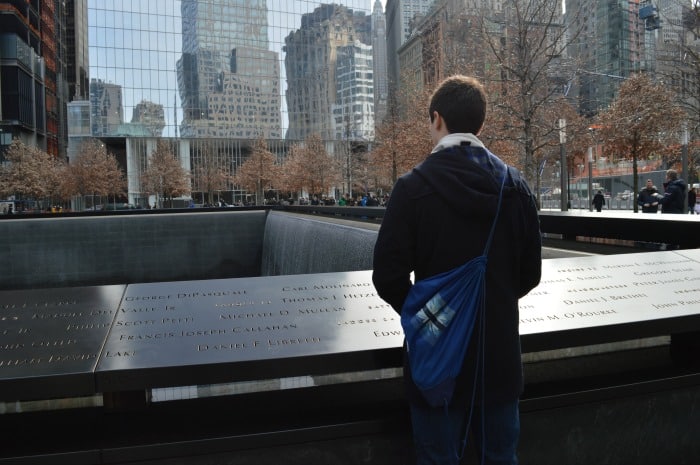 Walk Down Wall Street
Wall Street is the most famous street in the Financial District due the wheelings and dealings that happen here on a daily basis and because of the 1987 film of the same name starring Michael Douglas and Charlie Sheen.  If you want to see where it all happens, take a stroll amongst it's imposing skyscrapers before the next stop on the list.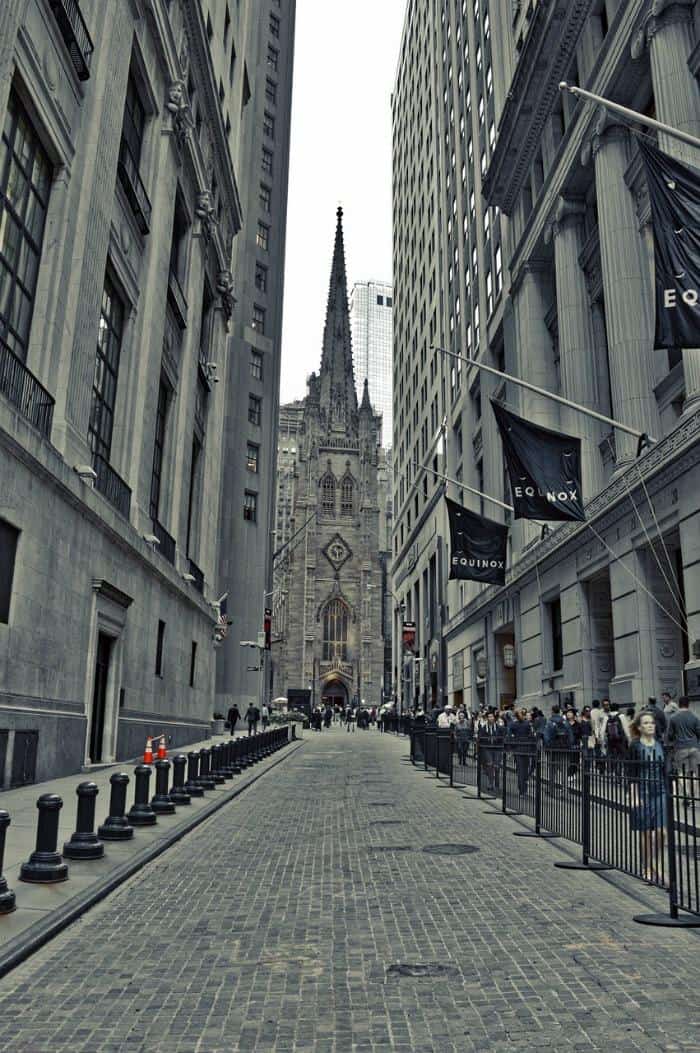 Head to Battery Park
Battery Park is a short walk away and is the perfect place to grab a famous New York coffee.  Take a seat and enjoy the view over the Hudson River and say hello to the Statue of Liberty before taking the subway to the next point of call.
Times Square
Times Square is like a magnet, and draws people from all over the world with it's flashing billboards and and exciting shopping opportunities. It's the perfect place for a quick selfie before heading to the famous Junior's Cheesecake shop for an all American lunch followed by a slab of mouth watering cheesecake.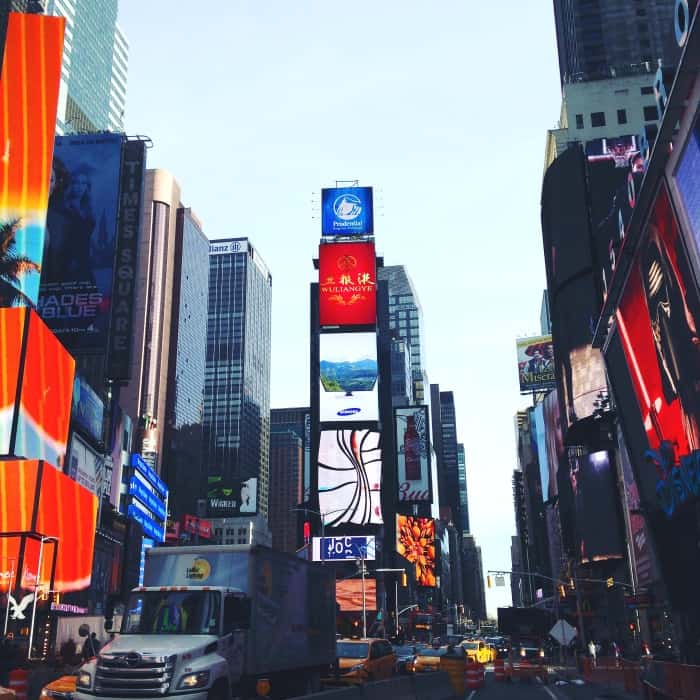 Top of the Rock – Rockefeller Centre
If you want my advice as to where the best observation deck is in New York I would say the Rockefeller Centre every time.  Here you get unobstructed views over the city and you get a clear view of the Empire State Building.  You will also experience one of the fastest elevators in the world, reaching the the Top of the Rock in record speed.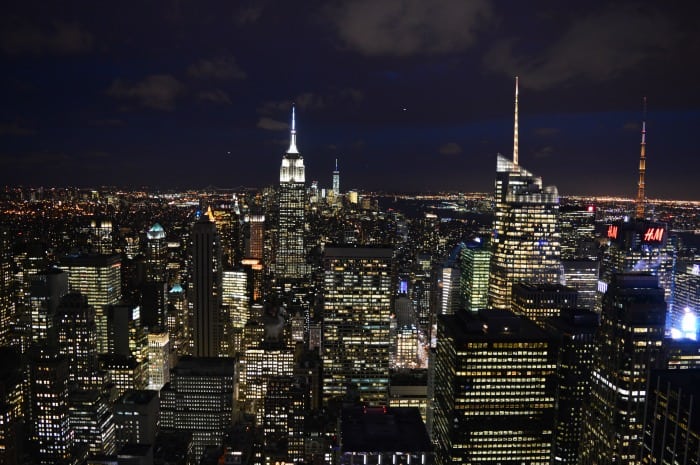 Walk Through Central Park
For the next stop lets head to Central Park, and take a stroll with the many locals and tourists who visit this park everyday.  If you want to explore a little more ground hire a bike, or why not pop into Central Park Zoo and visit the animals.  Whatever you decide, it will be a stark contrast from the skyscraper surroundings you have come from.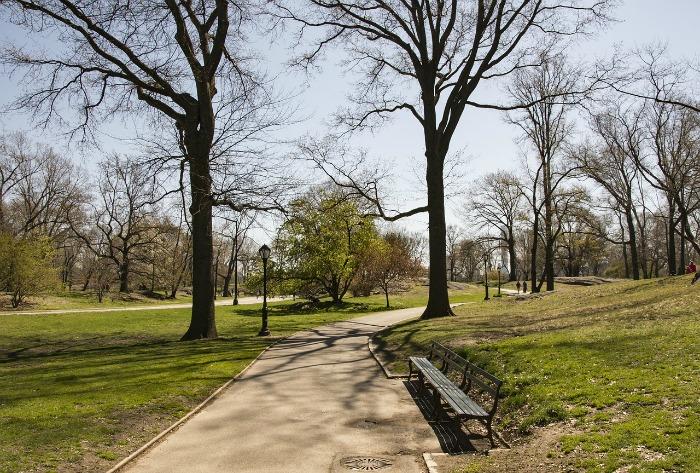 Guggenheim Art Museum
This is another attraction I didn't get to explore when I visited New York the first time round so it has to feature on this travel guide for New York City.  The building in itself is completely unique, so the contents  inside are bound to be equally as exciting and stimulating.
Pin for Later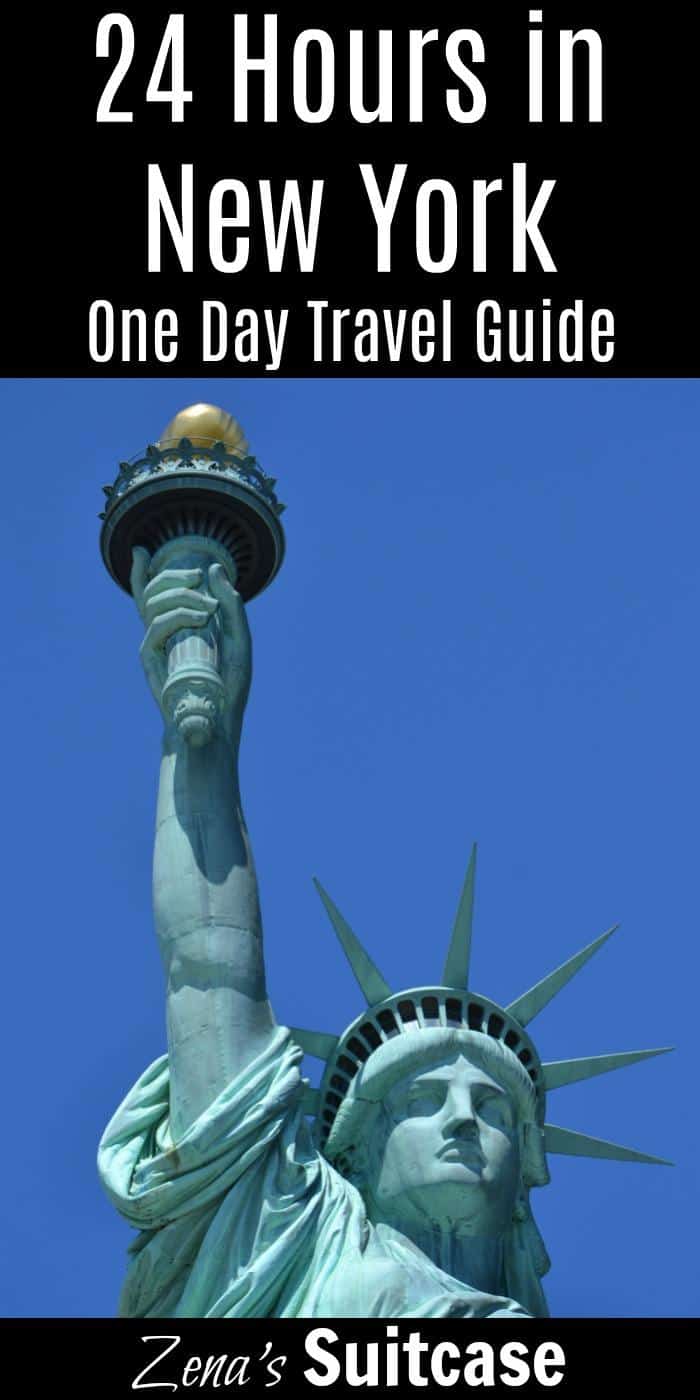 Above 6 Roof Top Bar
New York lends itself so well to roof top bars, and it's the perfect way to finish a busy day sightseeing around the city.  Above 6 is situated on the edge of Central Park and is one of New York's hidden gems.  Head up top for a relaxing cocktail and enjoy the city lights while soaking up the suave ambience.  What a great way to end 24 hours in New York city.
What must see attractions in New York would you add for a perfect one day itinerary?  It would be great  to hear your suggestions in the comments below and I'd love it if you would share this post with your friends and followers too.
You might also enjoy 24 Hours in Berlin or 24 Hours in Amsterdam.