Now that the kids are back at school, those long summer holidays seem like a long distant memory don't they?  I must admit, here, we are all enjoying having the routine back and Indie is really loving being back in the classroom.  She seems to thrive on being busy and I love to watch her grow and learn new things.
I'm definitely not one of those parents who feels sad about the school holidays ending, as they can certainly be challenging in terms of juggling childcare and keeping them busy.  Instead, I appreciate the variety that the school year brings and I think that our children do to.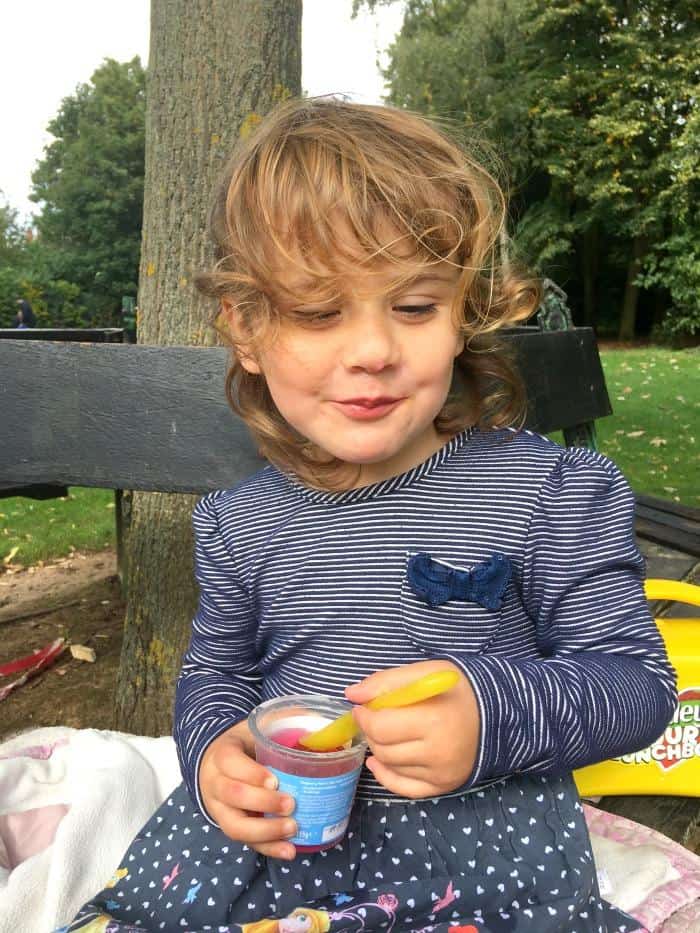 Being at school meets Indie's needs in so many ways that I simply can't at home. Having the school holidays to look forward to gives us quality time together and the freedom to travel and explore, which she also loves.  Having the best of both world's seem like the perfect compromise to me.
The change we experience in the back to school routine definitely has an impact on our day to day lives though.  There's less time for the girls to sit and chat over lunch at home, which is a shame.  When they are eating together, you can guarantee they are going to get on.  Any squabbles they may have had in the morning are long forgotten as they tuck into a plate of sandwiches and deliberate over what might be for pudding.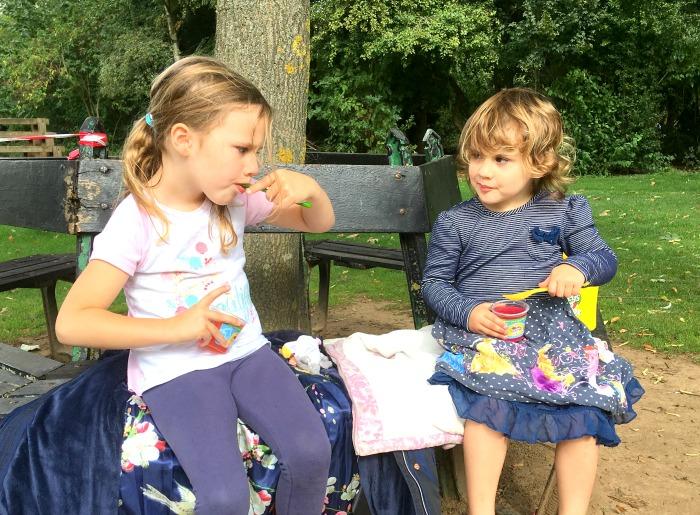 Big plans are often made over lunch, like what toys are going to be played with that afternoon.  There may be a role play game to discuss, and characters need to be decided.  There may be some debate over who's playing Mummy this particular day or who will have the doctor's set.  It's all important stuff and it can make or break a happy afternoon if the foundations aren't laid out over lunch.
With Indie being back at school, I've been making more of an effort to be present during lunchtime and catch up with what plans they are making.  I know sometimes lunchtime can be a great window of opportunity to get some jobs done while the kids are busy eating.  We are all busy, and this is definitely going to happen at some point isn't it?
With some warm sunny days still left in the year, we took ourselves to the park, along with our Hartley's Jelly packed lunch box to enjoy some fresh air.  Kids love eating outdoors, and it's a really fun thing to do, even in September.  With going to school all week, the girls really enjoy playing at the park together and having a good natter over lunch.  It also means that I don't get distracted by the piles of laundry that might need sorting, so I can enjoy these precious moments with them too.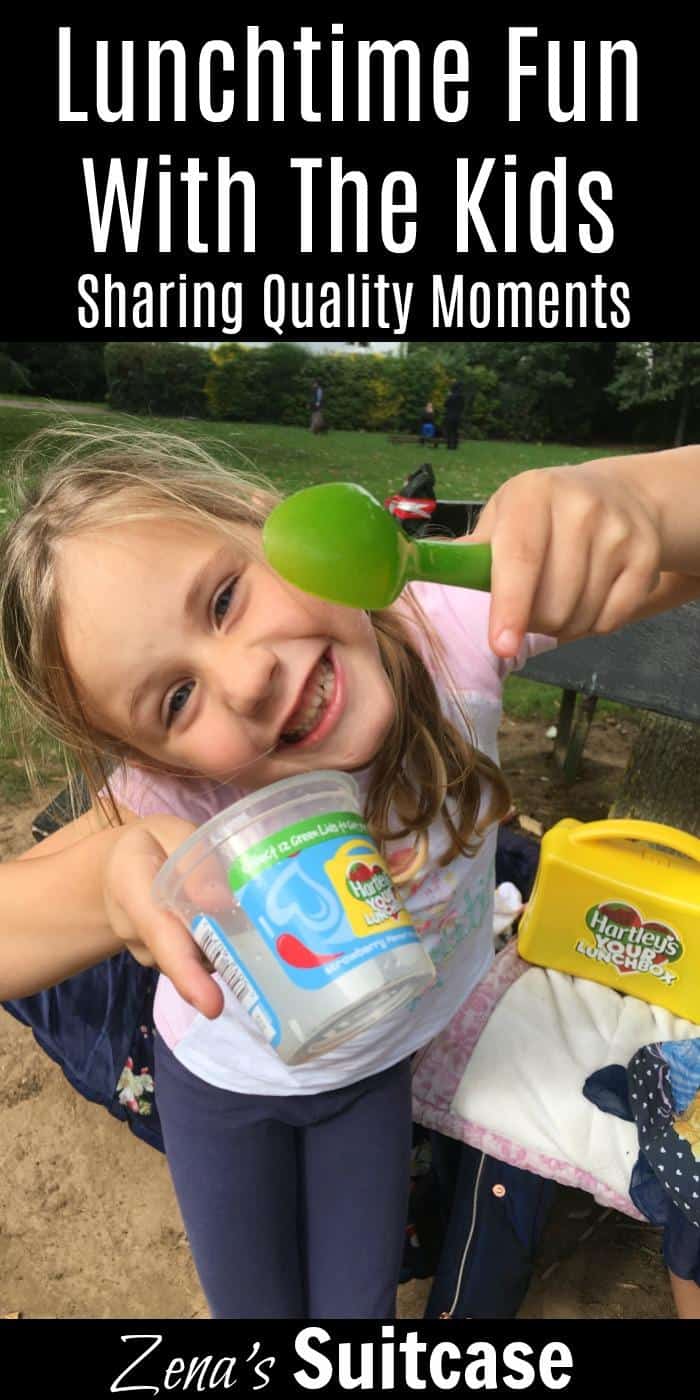 Firstly, decisions have to be made over which Hartley's Jelly is going to be had.  It was fortunate that Indie liked orange jelly and Brook wanted strawberry jelly
, otherwise things could have gone down hill very quickly.  We chatted a lot about Daddy who we left at home to have a rest.  He came off his bike and his leg is a bit sore, so the girls were talking about how they can help him get better.  I gently reminding them that cutting it off wasn't really an option, but perhaps not jumping on him for cuddles would be more helpful.
Indie also loves to share what she has been doing at school and she was telling us about going out for a walk with her class.  They were spotting road signs and thinking about what they mean.  She also talked about how grumpy her teacher gets when the class doesn't follow the rules, and it turns out that she might have been spoken to about talking to her friend in class.  We talked about when is a good time to talk to her friends, and lunchtime seemed like the perfect time to catch up with the latest gossip.
At this time of year, lunchtime can be a great time of the day for children to chat to each other or share with you what's happening in their world.  To make it even more fun Hartley's Jelly are giving a lunchbox and sticker set away to everyone who collects 12 green lids from the no added sugar jelly pots.  The stickers are perfect for letting your kids personalise their lunchbox and add their own fun designs.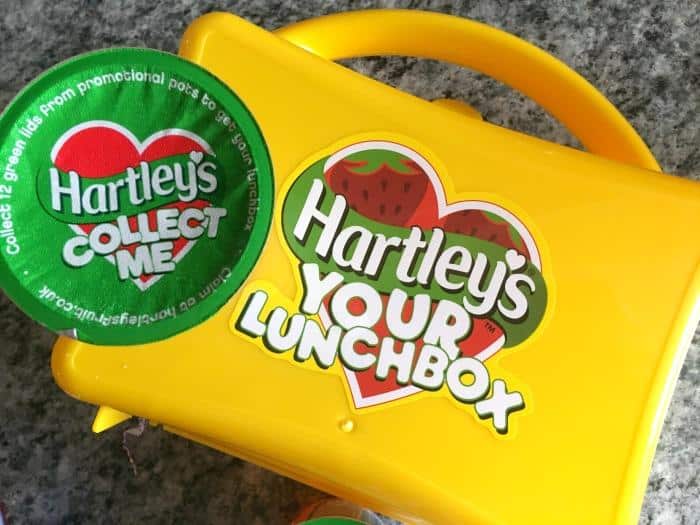 For more information about Hartley's Jelly range, how to claim your free lunchbox and lots of fun children's activities visit Hartley's website.
This post was written in collaboration with Hartley's Jelly.