Do you use photo books to save your memories and share them with your family?  Up until now, I've rarely used a photo book website because I've found them to be very time consuming and incredibly complicated.  The last time I used a photo book was to print my wedding photographs, which was about 5 years ago now.
The whole experience really put me off to be honest, as there was so much involved in the creating process.  It took hours because the software was so complicated and there were so many choices to be made.  The technology was incredibly clever but the platform seemed to lose sight of who would be using it.  Life's so busy, that creating new photo books soon became very low on my priority list.
Easy to Use Photo Book?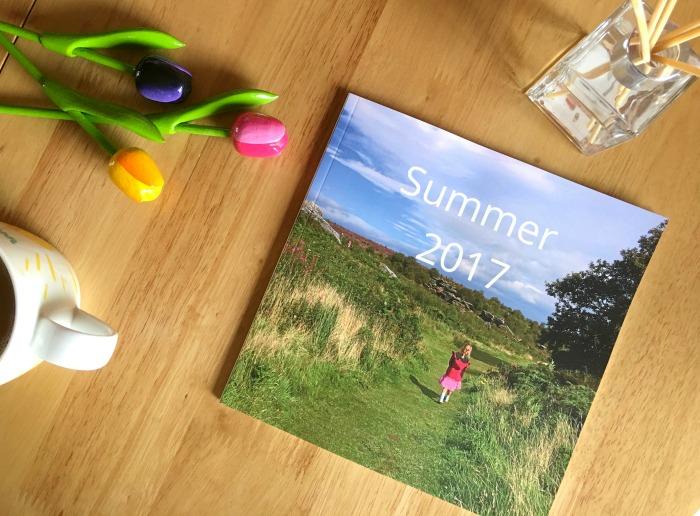 What I really wanted was an easy to use photo book, where I could put together a collection of our memories in minutes.  I was convinced that nothing like this existed until I discovered the quick photo books from Optimal Print.  They sent me an email and shared with me some of the key features of their fabulous Flipbooks.  I was totally intrigued when they said I would be able to produce a complete photo book in around 3 minutes.
The idea of a quick photo book really appealed to me.  I have around 15,000 photos on my phone.  If you start counting the ones on my memory cards too, the number of photos I have is ridiculous.  I can enjoy my photos at anytime, which is great, but the girls can't see them when they want to, which I think is a real shame.  Most of the pictures I have are of the kids, and they love seeing photos of themselves and talking about the memories they have made on their adventures.
It seemed to be the perfect idea to create a photo book of our summer holiday adventures for this photo book review.  I wanted a book for the girls to enjoy anytime they wanted.  I put Optimal Print to the test and set about seeing how easy it was to create a photo book from my phone.
How To Use Quick Photo Books
I found it so simple to create a Flipbook with Optimal Print because the process is so easy.  The one size book approach helps a lot, so you can get straight on and add your photos to your album.  As a user, I don't want to be faced with lots of decisions before I even start creating my book.  I just want to add my photos and get to the finished product as quickly as possible.  If there are too many steps in between I get very frustrated and probably won't complete my purchase.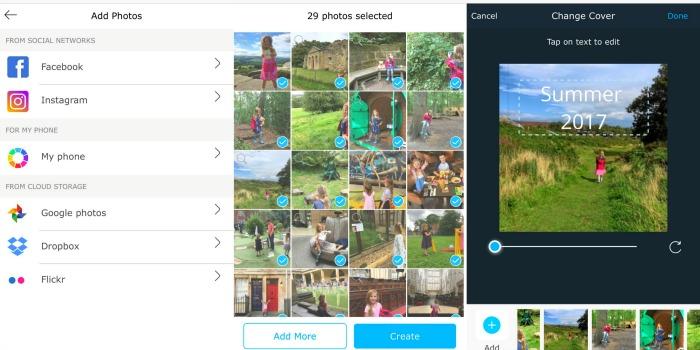 You can add photos to Optimal Print from Instagram, Facebook, your phone or from your cloud storage areas i.e. dropbox or Google photos.  Just select the area you want to choose your photo's from and start adding your pics.  The quick photo book contains up to 60 pages, so you can add a lot of photos simply by tapping the ones you want.  It's as simple as that!
It's also super easy to change your Flipbook cover and add a title to your photo book.  This takes literally seconds to do.  There's also the option to show the date and location of each photo.  I opted not to do this on this occasion as I liked the look of the book without it.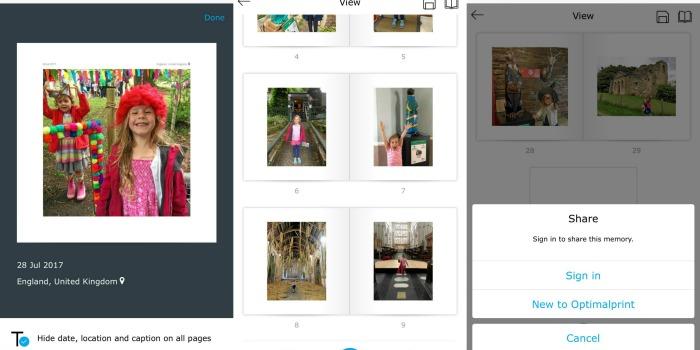 The only choices you need to worry about once your book is completed is whether you want a soft or hard cover and how many you would like to buy.  The quick photo book costs £24.00 for 60 pages of precious memories.  This is around twice as many as other photo book solutions on the market.   Also, the more you buy the cheaper they become.  If you want a hard cover photo book they cost an additional £5 per photo book.
Key Features of Optimal Print Flipbooks
Easy to use
Quick to create a quality photo book
Contains up to 60 pages
Can make a photo book in minutes directly from your phone
Hard and soft cover photo book options
Can share your photo books easily with friends and family
Final Thoughts
I genuinely love the way Optimal Print allows you to create quick photo books from your phone.  We now have a gorgeous Flipbook of our summer holiday adventures that we can enjoy at anytime and it was totally stress free to create.  The photo book looks amazing and we love the quality too.  When my husband saw the book, he declared that our Christmas presents for this year were covered!  He was very impressed with the book as well.
The price is also excellent for the number of pages you get, and I would be happy to create and purchase more photo books from Optimal Print in the future.  I'll definitely be mentioning Flipbooks to my friends and family if they want to make their own photo books too.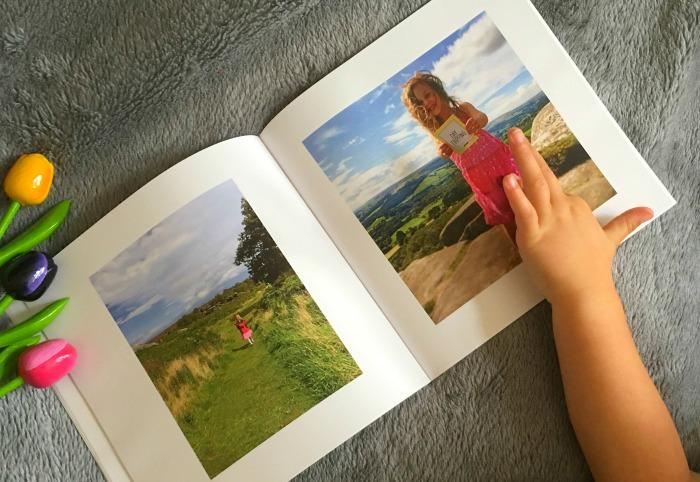 If, like me, you have lots of photos on your phone that you would like to share in a photo book but have been put off by how complicated they can be, Optimal Print is the perfect option for you.  If you have 5 minutes, create a Flipbook now and let me know what you think.
Bonus 50% Discount Code Available Until 31st October 2017
The team at Optimal Print have an amazing offer, exclusively for Zena's Suitcase readers who are wanting to get started with creating their first photo books.  If you create your Flipbook and purchase it before the 31st October 2017 you can access a 50% discount simply by adding voucher code Zena50 at the checkout.   You could create a gorgeous photo book for as little as £12 so don't miss out!  Remember this fantastic offer is only available until 31st October 2017, so start creating today.
If you think the Optimal Print Flipbook will help your friends and followers, make sure you share this post with them so they don't miss out too.
Love this idea? Pin it for later: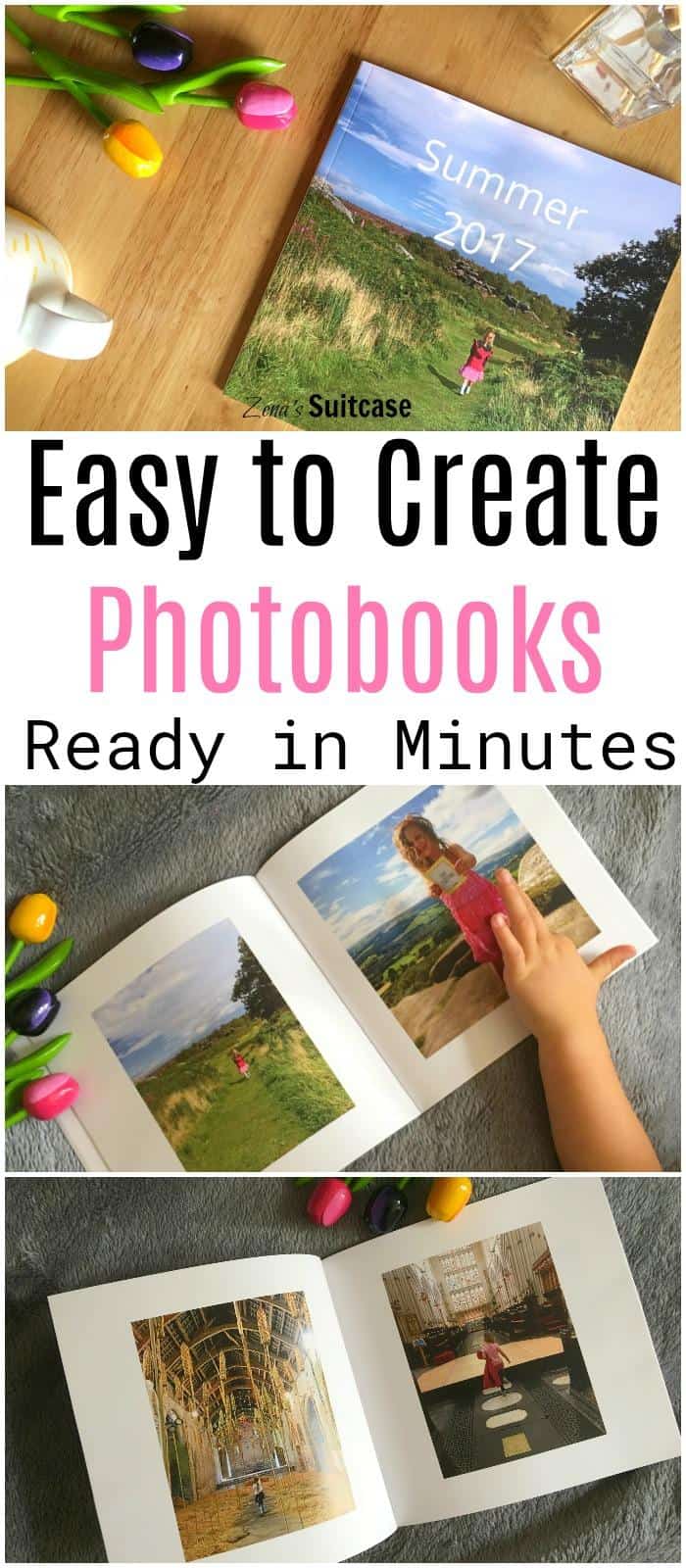 This post was written in collaboration with Optimal Print.