If you are as obsessed with travelling with kids as me, then I'm guessing it's also important to you that they are as healthy as possible when you go on your adventures.  Regardless of whether you are going on a summer or winter holiday, the last thing you want is for someone to get sick.
We enjoy travelling all year round, which could mean going on a beach holiday in summer or taking a city break in the winter.  I know families enjoy all kinds of holidays all year round from visiting exotic  destinations to enjoying an annual skiing holiday, or even a visit to Lapland.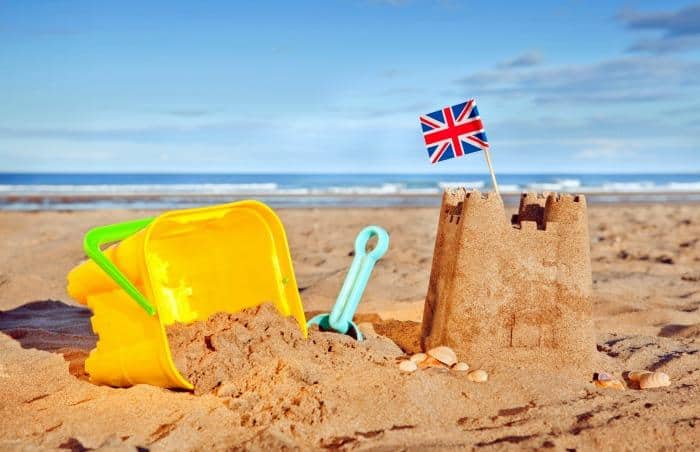 One of the things I absolutely dread about travelling with kids is having one of them get sick.  It can really put a dampener on the whole holiday for everyone, let alone the poorly child.  We have been stuck in the hotel room when one of the girls has come down with sickness and diarrhoea and it's no fun for anyone.  If something like this happens to you, you can always speak to a solicitor like Your Legal Friend who are happy to help and advise if you have experienced sickness or injury while on holiday.
We would all rather avoid a tummy bug on holiday or being plagued by injury when we are travelling, so I thought I would share how we keep our kids healthy all year round.  Following these tips helps us enjoy a family summer or winter holiday in the best of health.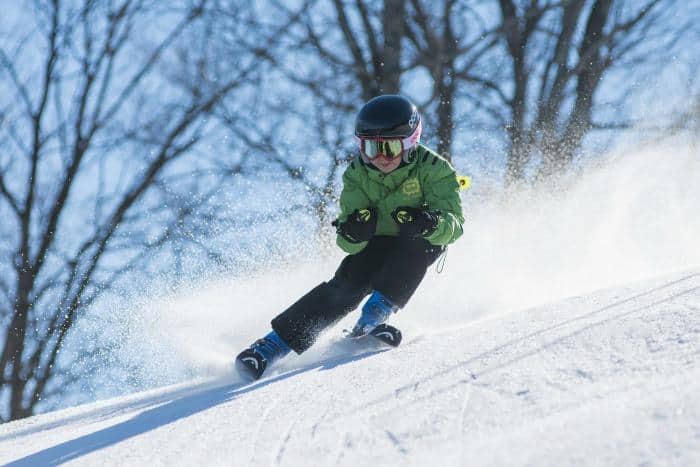 Now, I'm not going to tell you to lock you and your family in the house 2 weeks before your holiday to keep away from germs, as that would be pretty ridiculous right?  These more sensible tips will help reduce the risk of illness and keep you prepared while you are travelling with kids.
Follow a Healthy Diet
I know, this one is pretty obvious right, but bear with me a minute.  Catching a tummy bug or going down with sickness and diarrhoea on holiday just sucks.  Adults often talk about having good gut health, and it's equally as important for children and it will help them when trying new foods when you are travelling.  Learn more about gut health at Dr. Ruscio's blog.
Make sure your child's diet includes plenty or high fibre fruits and vegetables like apples and carrots.  Whole grains, nuts and yoghurts will also help keep children healthy for all year round travelling.  Be careful about probiotic yogurts and drinks though as these are not always suitable for children.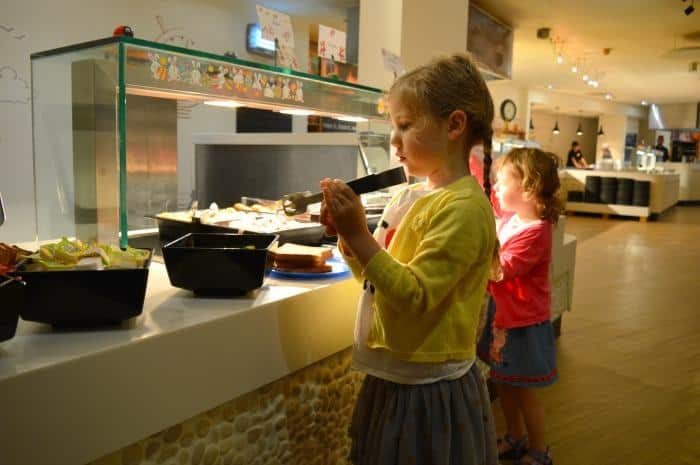 Have Some Germs In Your Life
Don't overdo sterile environments and expose your kids to some dirt every now and again.  It helps them to build their immunity generally and will help them to fight of bugs and viruses in new environments while you are on holiday.
Just simple things like letting them play in the garden or encouraging them to use a mud kitchen will help no end.  Let them pet animals too, as this is a great way to expose them to germs in the environment in a fun way.  Always make sure they wash their hands afterwards though.
Always Travel With A First Aid Kit 
Kids will be kids and bangs and scrapes are going to happen, even on holiday.  I think it's super important that we encourage our kids to take risks in the environment as thats how they learn about the world around them.  Sometimes this can end in a trip or a fall, so it's worth being prepared.
Don't stop at plasters and antiseptic wipes though as there are lots of things worth packing in your holiday first aid kit that could make for a healthier and happier trip for both the children and the parents.
This is what we would pack in a family holiday first aid kit:
Plasters
Antiseptic wipes
Antespetic cream
Insect repellant
Anti bite and itch cream
Children's pain relief
Rehydration tablets
Sun cream
Pack Helpful Kids Travel Accessories
As well as the first aid kit, there's a few other items worth adding to your packing list that will help keep your kids healthy while travelling.  Do not forget your SPF swim wear as this is great if your planning to spend a lot of time in the sun, whether that is on the beach or by the pool.
Kids sunglasses are also a necessity for both sun and winter holidays.  Even in winter the sun can be very low and can still effect the eyes.  Make sure you have protective eyewear, especially if you are going on a skiing holiday.
If your children are prone to a particular health condition, then it's a must to prepare for it when on holiday.   If your children get regular ear infections for example, then pack ear plugs and a head band to keep them in place if you are spending a lot of time in the pool.  The pool can be an easy place to pick up this kind of infection.
Booking The Right Holiday Accommodation For Your Family
Where you stay on holiday can have a big impact on your families health, regardless of whether you are taking a winter or summer holiday.  When you are doing your research and travel planning, spend some time reading hotel reviews for where you are thinking of staying.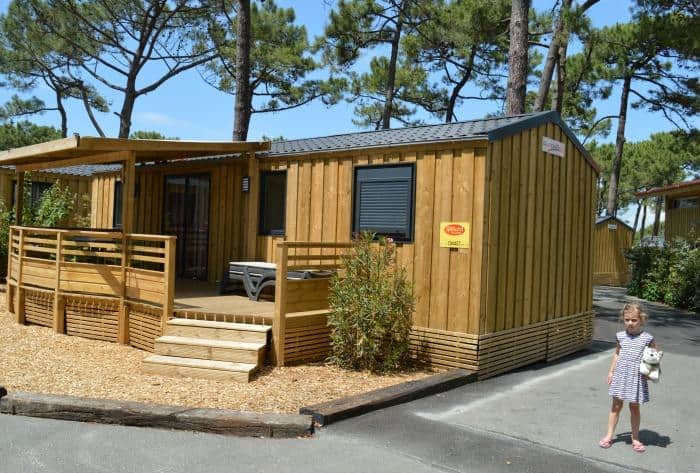 Hygenic accommodation is very important when you are staying in a new environment and online reviews will give you an idea of the cleanliness of the hotel or resort.
If a member of your family suffers with a particular health condition or has specific dietary requirements then you may wish to chose a self catering holiday over an all inclusive stay.  This will give you more control over your environment and what you eat than other types of holidays.  Self catering holidays provide families with lots of other bonuses too including more space, the freedom to set your own agenda and more opportunity to sample local restaurants.
I want you to enjoy as many holidays as possible with you and your children in the very best of health.  If you follow these simple suggestions for preparing for your family holiday you will go a long way to minimising sickness while you are away.  Also, some simple precautions during your trip will promote good health during your family travels.
If you enjoyed this article, don't forget to share it with your friends and followers!
Want to save it for later, why not pin it to your travel board.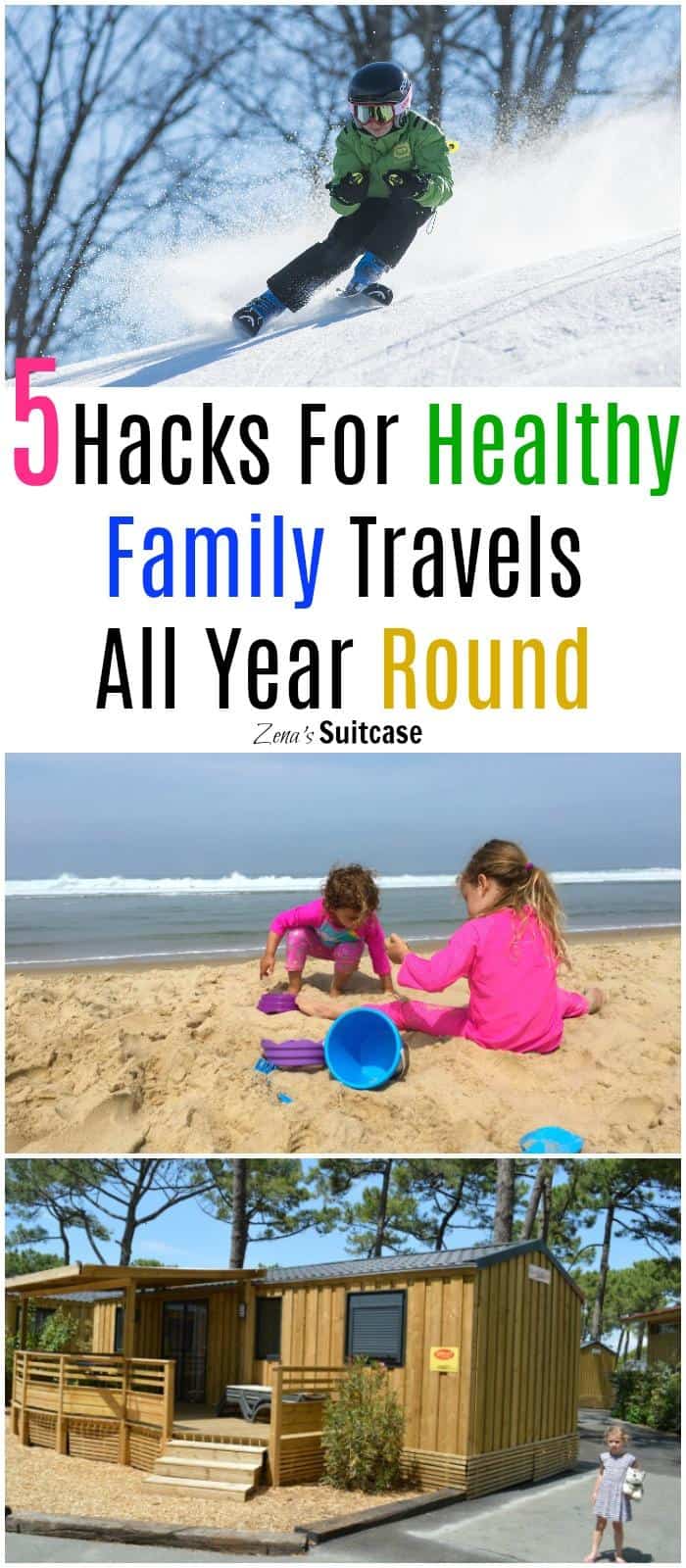 Collaborative post