I left my house at 3am to make the 2 hour car journey to London Stansted Airport to catch my flight to Berlin that weekend.  The kids had both decided to visit me at 1am to rob me of the precious sleep I needed this particular night, so by the time I arrived in Berlin I was feeling a little dishevelled to say the least.
I walked towards the Hotel Palace Berlin with everything crossed that my room would be ready and I would be able to check in.  I desperately needed to recharge my batteries before heading out again to explore the city and see the show that we were all there for, Parade at Chamäleon Theatre.  I knew we were going to be in for a late night, so this was a very important window of opportunity for me.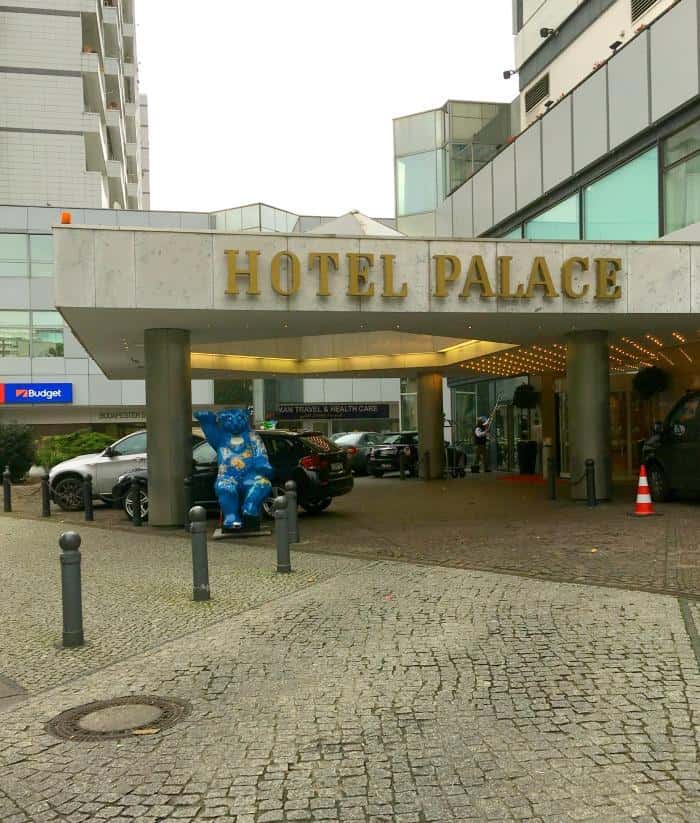 Berlin was looking a little grey and overcast as I made my way from Berlin Zoo train station towards the Hotel Palace Berlin.  You could be forgiven for not feeling very inspired as you walked towards the entrance to this hotel, but let me remind you that Berlin isn't what I would call a pretty city.  What it lacks in beautiful buildings though, it more than makes up for in charm and character and the Hotel Palace Berlin is no exception.
As I entered the hotel lobby I felt all the stress of the early start and traveling melt away.  The receptionist told me my room was ready and I could have literally jumped for joy.  A hot shower and a chance to catch my breath were definitely my priorities right now.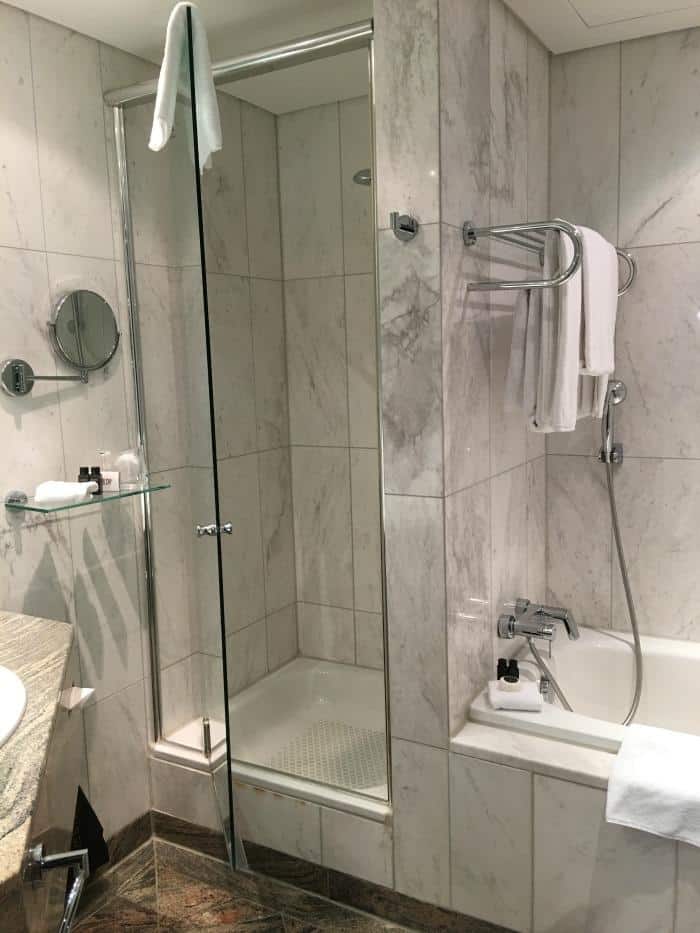 I took the elevator to the 8th floor and found my Club Room along a corridor that oozed art deco charm. I literally dropped my bags where I stood and popped my head into the bathroom.  To my absolute delight I found a well lit fully tiled suite with separate bath and shower.  Those white fluffy towels and White Company toiletries became my best friends very quickly, I can tell you.
I was certainly feeling a lot more refreshed and I started to enjoy looking around my room and taking in my latest hotel surroundings.  I adored the modern chic decor in my Club Room with features like a black glass desktop for my laptop to live during the stay.  Copper tones and black met to create a luxurious atmosphere with velvet arm chairs and angular lamps.  It definitely felt a little bit special.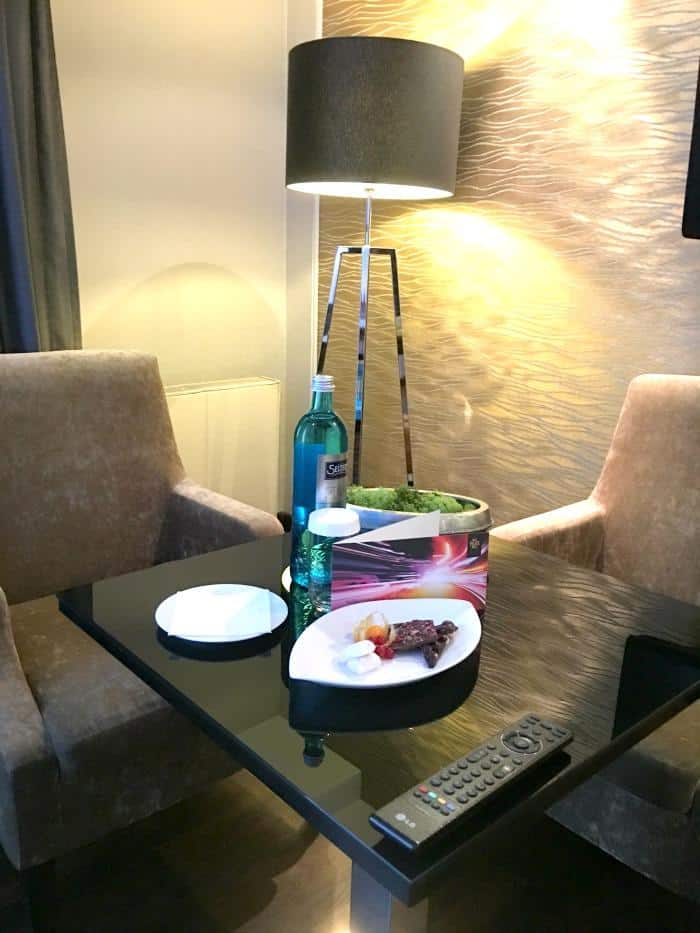 The complimentary bottled water and chocolate bark made for the perfect treat while catching up on a little social media.  The flatscreen TV was perfectly placed on the wall to watch from the king sized bed or the comfortable arm chairs.  You could definitely feel torn about which would be the best spot to relax in.
Before heading out into the city, it's customary to check the weather from the hotel window, and the view over Berlin Zoo managed to distract me from the grey skies over head. The zoos trees dominate the landscape and I was definitely feeling more curious about paying it a visit.  If only the weather would brighten up a little.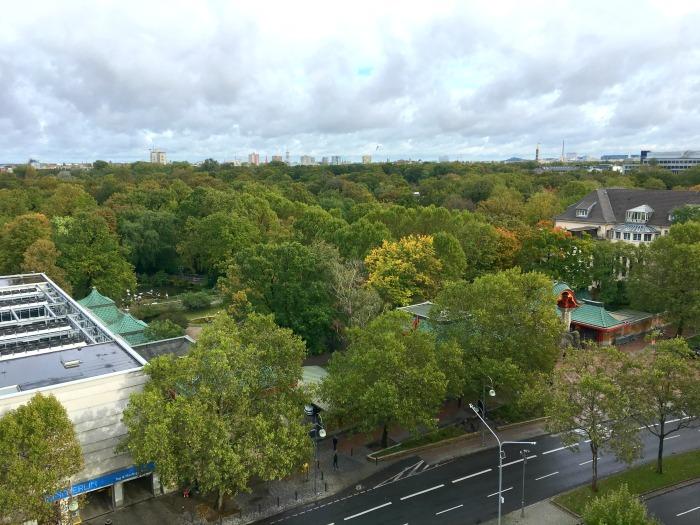 Instead, I gathered my thoughts and belongings and decided to head to the Reichstag to see if there were any tickets available to enter the glass dome.  I hadn't been successful online as I had left it far too late, but I felt I needed to give it another shot.
Sadly I wasn't successful in my mission, but I still very much enjoyed wondering around the city and meeting up with the rest of the press trip at Berlin's famous TV Tower before heading to the theatre.  After a fantastic show, I was very much looking forward to getting back to Hotel Palace Berlin and getting some much needed sleep.  I was probably well past my second wind, and it would all catch up with me the next day if I didn't get a good rest.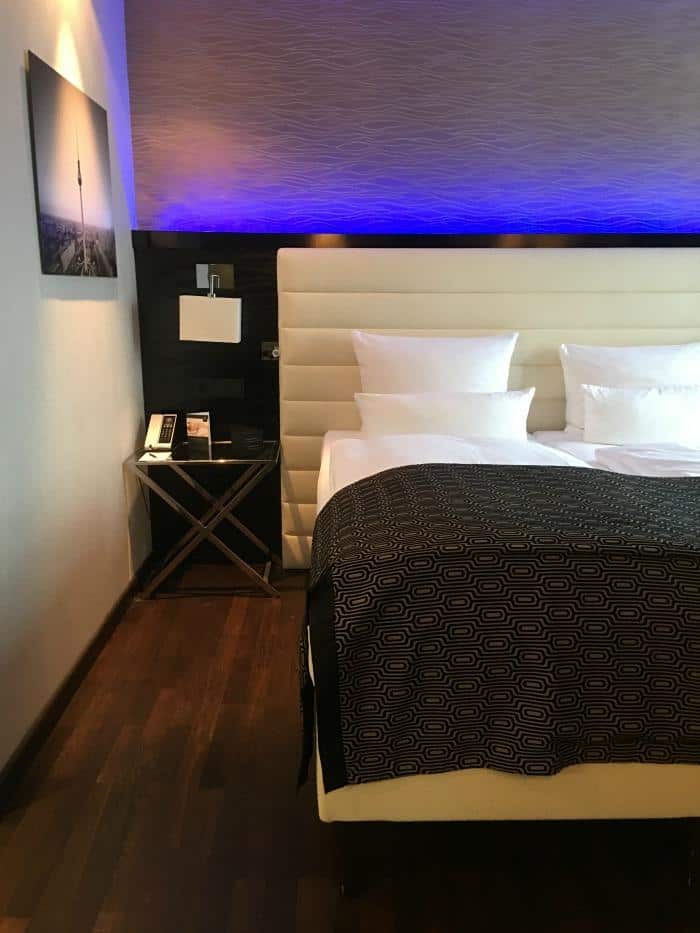 After the perfect night's sleep surrounded by soft pillows and a crisp white duvet I was delighted to wake up to blue skies and sunshine in Berlin.  I was definitely going to be headed to the zoo later, with the entrance being just across the road it was a no brainier really.  First stop though was breakfast and what a treat that was.
On Sundays, breakfast at the Hotel Palace Berlin is served until noon, which is perfect for those people who have been out enjoying the city's nightlife or just enjoy a weekend lie in.  I sat by the window and gazed across at all the different breakfast options.
You'd be forgiven for not knowing where to start with the many delights on offer.  It's a breakfast that lends itself very well to grazing, and that's exactly what I did. I enjoyed freshly cooked pancakes, cheese and biscuits and even a slice of cake.  If I had of had room, I suspect the cooked breakfast would have been a delight too, but I shall have to try that next time round.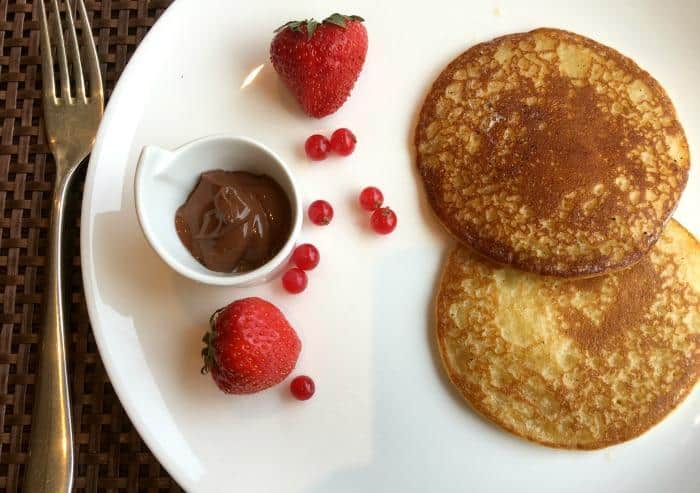 Overall I throughly enjoyed my stay at the Hotel Palace Berlin, and I would be more than happy to recommend it as a place to stay in Berlin whether you are on a business trip or visiting with children.
It's super close to all the main transport links so you can be in central Berlin in 20 minutes or so.  It's the perfect location for visiting Berlin Zoo and there's also great shopping near by as well as the Kaiser Wilhelm Memorial Church that is worth a visit. During my stay there was also a small beer festival in the square which I added to my itinerary, it seems Oktoberfest isn't just for Munich after all.
Planning a trip to Berlin? Pin this for later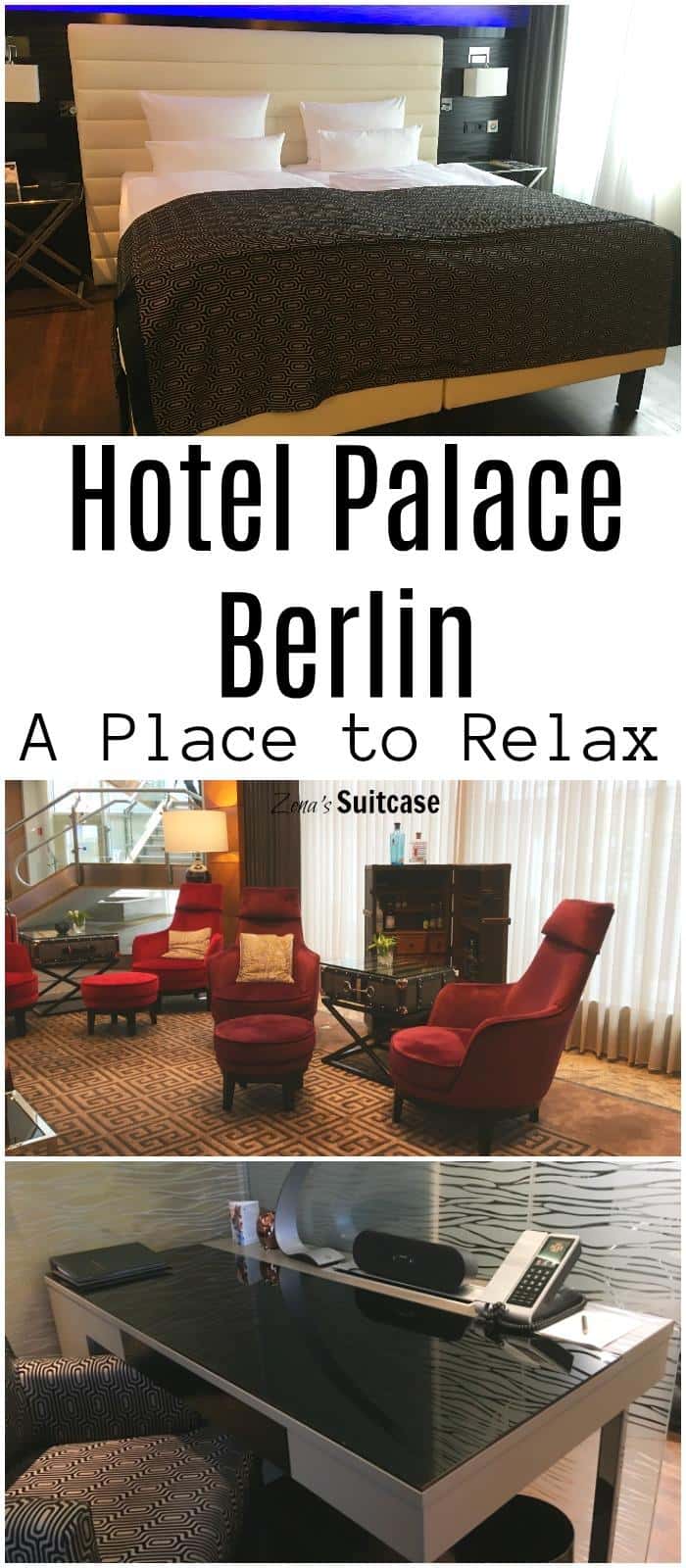 I was offered a complimentary stay at Hotel Palace Berlin in exchange for this review, but all thoughts and opinions are my own.