There are some really gorgeous travel gifts for her around at the moment. If you know someone who has a once in a lifetime trip planned or are committed to starting to travel more this travel gift guide is going to help you out no end. My sister fits into both these categories perfectly, so I've been hunting for the best travel gifts for women to help accessorise her next trip.
She's planning to visit San Fransisco and Los Angeles next year, and most of the trip is already booked. This holiday is going to be amazing for her, and I think it would be lovely to have some gorgeous travel accessories to brighten up her trip just a little bit more.
Also check out this post on beautiful travel necklaces.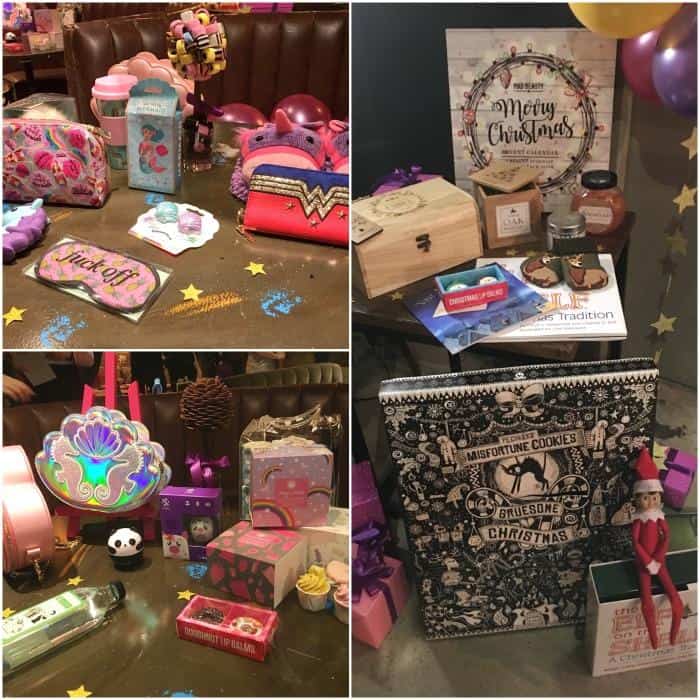 I'm pretty sure I've come across the perfect place to buy travel gifts for women from. I was recently introduced to a lovely brand called Prezzybox. They even invited me to a wonderful blogging event in Nottingham that featured a huge range of fantastic gift ideas, gift wrapping tutorials and Jingle Mingle cocktails. It was a fun night and the perfect way to learn more about the brand and the extensive range of gifts they have on offer for just about anyone you want to buy for for any occasion!
These are my top picks from their travel gifts for her section and I feel they have a real emphasis on fun and the latest holiday trends. If you want to see these items close up take a peek at my recent travel gift guide on YouTube:
As promised in the video, here's the travel gifts idea for her in more detial. If you would like to find out more about the product click the link through to the PrezzyBox site in each description.
Travel Gifts For Her
World Scratch Map £14.99
The World Scratch Map is a great travel gift idea for anyone who is beginning to travel. This will look great on any wall regardless of the decor as well. What a lovely way to remember all the places you've visited and to inspire planning the next trip. It's one of my favourite travel gifts for women or men for that matter.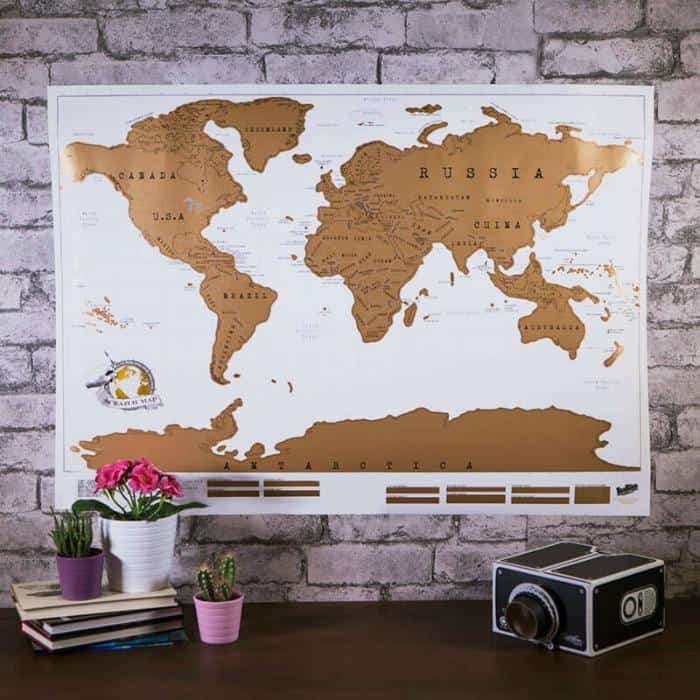 Iris the Unicorn Travel Mug £6.99
This cool unicorn travel mug is the first product I'm slipping in this travel gift guide from my favourite mythical creature. It's so much fun and is perfect for long and short haul travel as well as road trips. Reusable cups make great gift ideas for someone going travelling and help the environment out too.
Beauty Junky Passport and Ticket Holder £7.99
This on trend passport and ticket holder will make the perfect travel accessory for anyone who is planning on spreading their wings in the year ahead.  With sections for the passport, tickets and travel money it's a super practical gift too.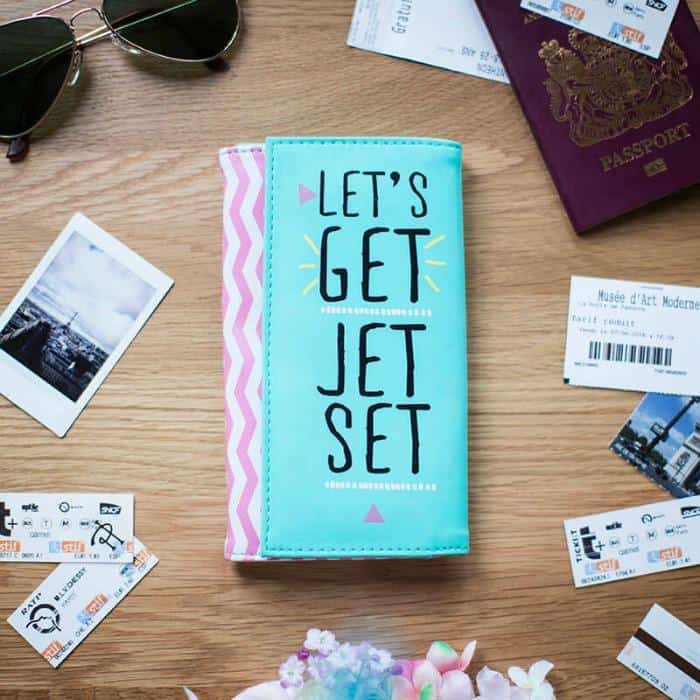 Unicorn Shower Cap £5.99
I think the unicorn shower cap is so much fun. Who doesn't want to be a unicorn in the shower, after all? This is a really fun stocking filler idea for your unicorn obsessed travelling friend.
Flamingo Neck Pillow and Eye Mask £13.99
It's all about the tropical vibe with this flamingo neck pillow and eye mask from the PrezzyBox travel gift ideas for her. It's perfect for family or friends who are planning any long haul flights in the year ahead and it will add a splash of fun to their travel accessories.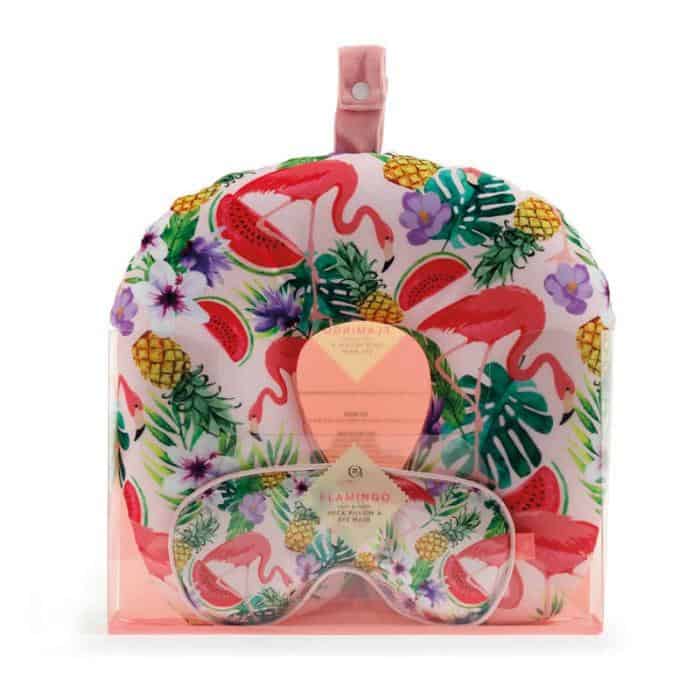 I really hope you loved these travel gifts for her as much as I do as I genuinely think they are so much fun. PrezzyBox are going to be my go to gift buying brand from now on as I'm really impressed with the choice, quality and price. They really do have something for everyone. Why not take a look and tell me your favourite gift ideas in the comments below.
If you'd share this post with your friends and followers you'd literally make my day!
Want These Gifts Later? Pin To Your Ideas Board: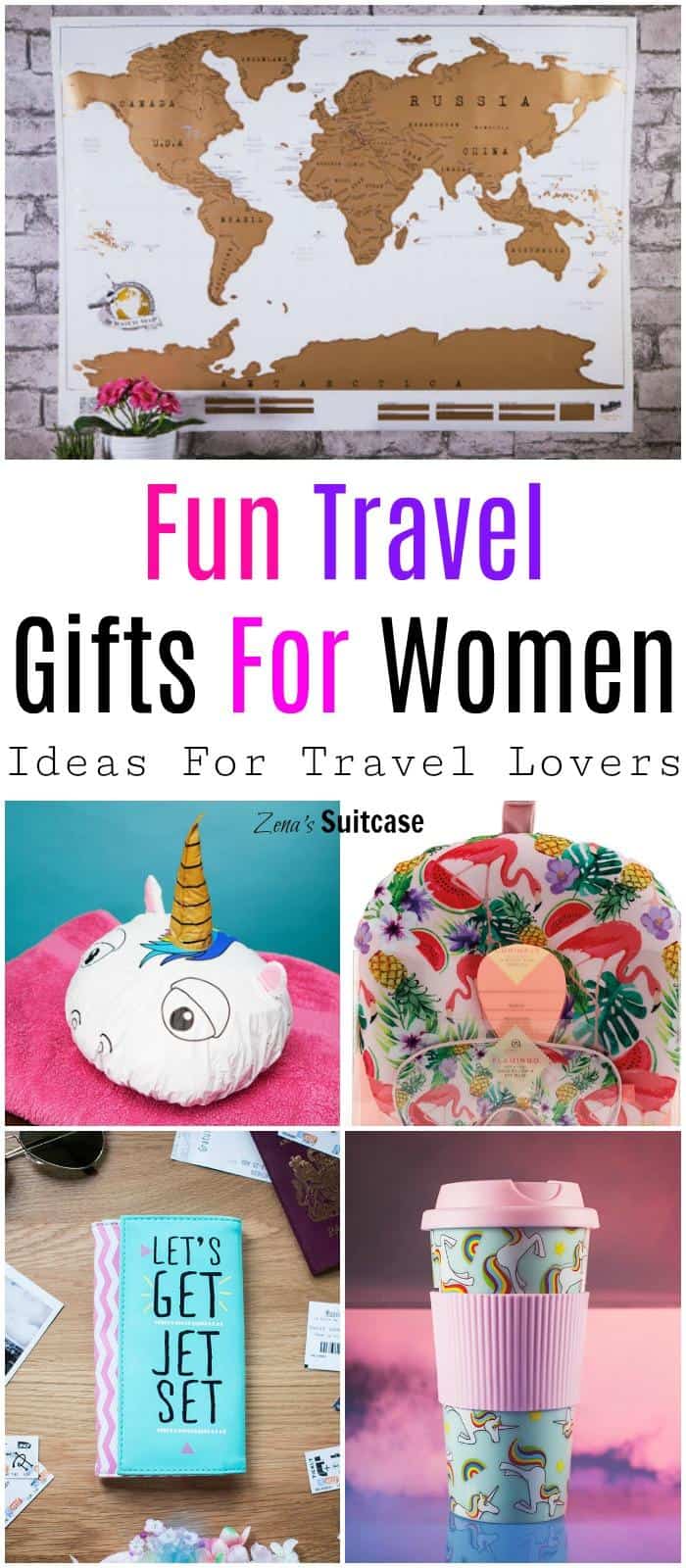 I was provided with a selection of travel gifts in exchange for this post. There are also some affiliate links in here, so if you do decide to buy a gift, I might receive a few pennies for sending you their way.