I'm going to start off by clarifying that I love my husband dearly but there are somethings that just drive me crackers.  One of those things is how little interest he has in carrying out improvements to our house.    When it comes to decorating, DIY or more ambitious home improvements it's down to me to arrange and/or convince my OH to part with his cash.  The latter is incredibly difficult I can tell you.
My husband will happily spend money on technology and new gadgets.  That is his thing.  If our iPad gets damaged he'll be the first to visit the store to replace it in the blink of an eye.  His current project is to build his own PC.  He likes gaming and his Mac isn't up to the job apparently (yep, you read strong sarcastic tones there). He's bought an array of computer components, which I guess includes hard drives, graphics cards and alike and every night he's tinkering away getting the settings correct so that he has a fully functioning PC at the end of it.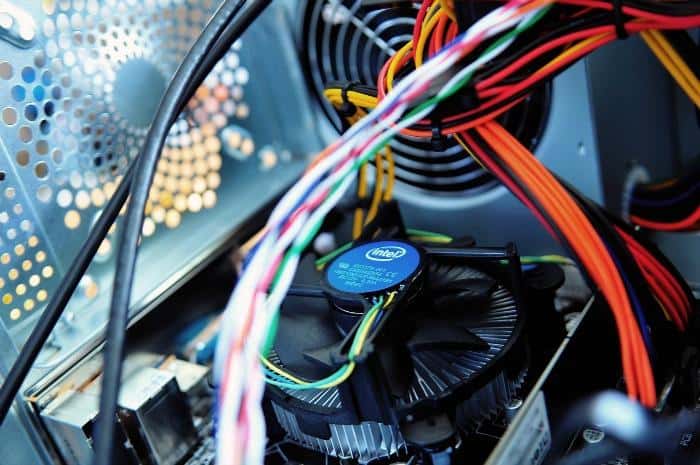 I totally get his need to do this stuff.  Technology is his passion.  As well as working in software development he likes to explore his own interests and projects in the field.  What I don't get is how quick he is to spend money on it when we have other priorities.
The home improvements we need really hit me at this time of year because we are spending more time in the home and during autumn/winter it gets very dark in our house.  Our house faces South West which is great for the living room but doesn't make the most of the available daylight for the dining room, kitchen and garden.
If I could convince my husband that improving our home was a good investment for our house, which it is by the way, I would totally redesign our kitchen and dining room.  We currently have a galley kitchen and open plan lounge and dining room.  I've come to the conclusion that open plan doesn't work for families so well.  I'd like to make our lounge a separate room and make the dining room and kitchen open plan instead.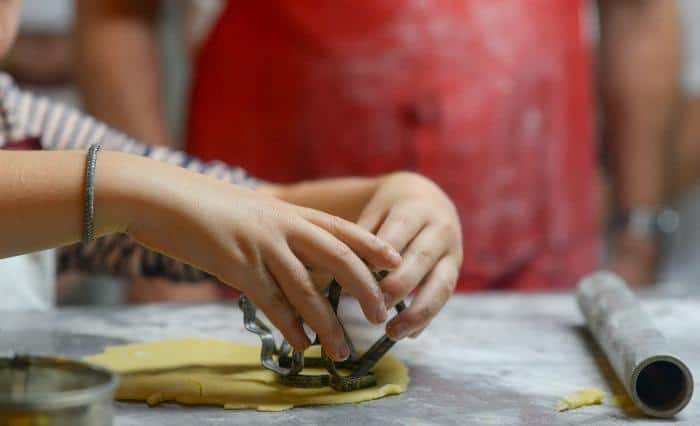 This design would work so much better for us.  If someone wants to chill out and watch TV they can without disturbing someone who's busing working on something in the dining room or baking in the kitchen.  The galley kitchen we have at the moment drives my potty as there's not enough space to do baking with the kids and there's nowhere to sit and chat over coffee.
My vision would include extending the rear of the property to where our kitchen ends.  If it was feasible, I'd remove the flat roof that is on the current kitchen extension and add a slopping roof across the entire rear of the property.  I'd like to fit 3 or 4 windows from the brand Roof Windows to increase the amount of daylight coming in, especially for the winter months.  This would definitely make the room feel bright and spacious as well.
It would be my dream to create a large kitchen area on one side of the room and divide the space with a breakfast bar.  The remainder of the room would become a spacious dining area with patio door access onto our garden.  There would have to be space for a desk and computer somewhere, otherwise my husband literally wouldn't have a bar of it.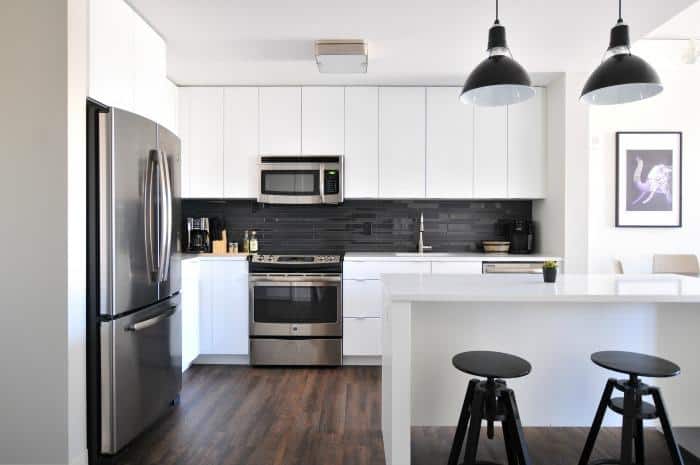 I'd like to hope that the extension gave us enough space to add a downstairs toilet under our stairs with perhaps a utility room next door.  Having a place to hide away our extensive laundry piles would make me so happy, but it's not something my husband appreciates until he can't find a white shirt for work.
When I broach the conversation of home improvements with my husband, his response is usually that we should move house.  When I ask him if we are going to move house he say no, so we are back to square one.  He can be quite shortsighted when it comes to the benefit of investing money in our home, but we have made some headway this year.  He did agree to have our loft insulated and boarded, which has given us a fantastic storage space and will help us to save energy going forward. I'm hoping it's something I can build on now he's seen the improvement it has made to our home.
Does your husband think it's important to make improvements to your home or does he take some convincing?  Please do leave me a comment below as I'd love to know I'm not the only wife out there having these home improvement issues.
If you'd share this post with your friends and followers you'd literally make my day!
This is a collaborative post.